In our previous article, we covered What is svchost.exe in windows 10. We found our readers are curious about What is LockApp.exe on Windows 10? How to Disable LockApp.exe on Windows 10? With this article, we are going to cover all aspects of LockApp.exe 🙂
There are certain processes in windows that are all over the face but somehow manage to skip us at the same time. Take for example the windows lock screen. The lock screen is the interface you see just after booting your system. It comes just before the screen where you type your password and log on to your computer.
The lock screen is obviously all over your face but do you know that it is run by the lockapp.exe? which is one of those processes we don't see, think about or remember.
The Lockapp.exe cannot ordinarily even be found in task manager (except through some tweaks) to show you how little it makes use of system resources.
It is only in rare cases when a computer has been left on for a while that a system tool might tell you that the lockapp.exe has been running and once you sign out, the lock app minimizes its functionalities meaning it is only ever needed during startup.
Note:- I have written a post for people looking for the What is ctfmon.exe?, do read it If you are interested.
What is lockapp.exe?
In simple words, it is the default lock screen app in windows that is responsible to show the background image, time and date on the Windows 10 lock screen.
By-default lock.exe file location is below directory
C:\Windows\SystemApps\Microsoft.LockApp_cw5n1h2txyewy
If the LockApp.exe file is located in another folder, you may have malware running on your PC. If you want to make sure LockApp.exe is not infected, Just scan lockapp.exe with your antivirus.
All antivirus programs are coming with a Custom scan option to scan a particular directory.
Like if you want to scan lockapp.exe with the Windows Defender program, Search for Windows defender in the search menu and go for Advanced Scan option and select the 'Custom Scan" option and scan lockapp.exe which is located in C:\Windows\SystemApps\Microsoft.LockApp_cw5n1h2txyewy .
if you are using any other antivirus program, you will find a custom scan option in their Scan option.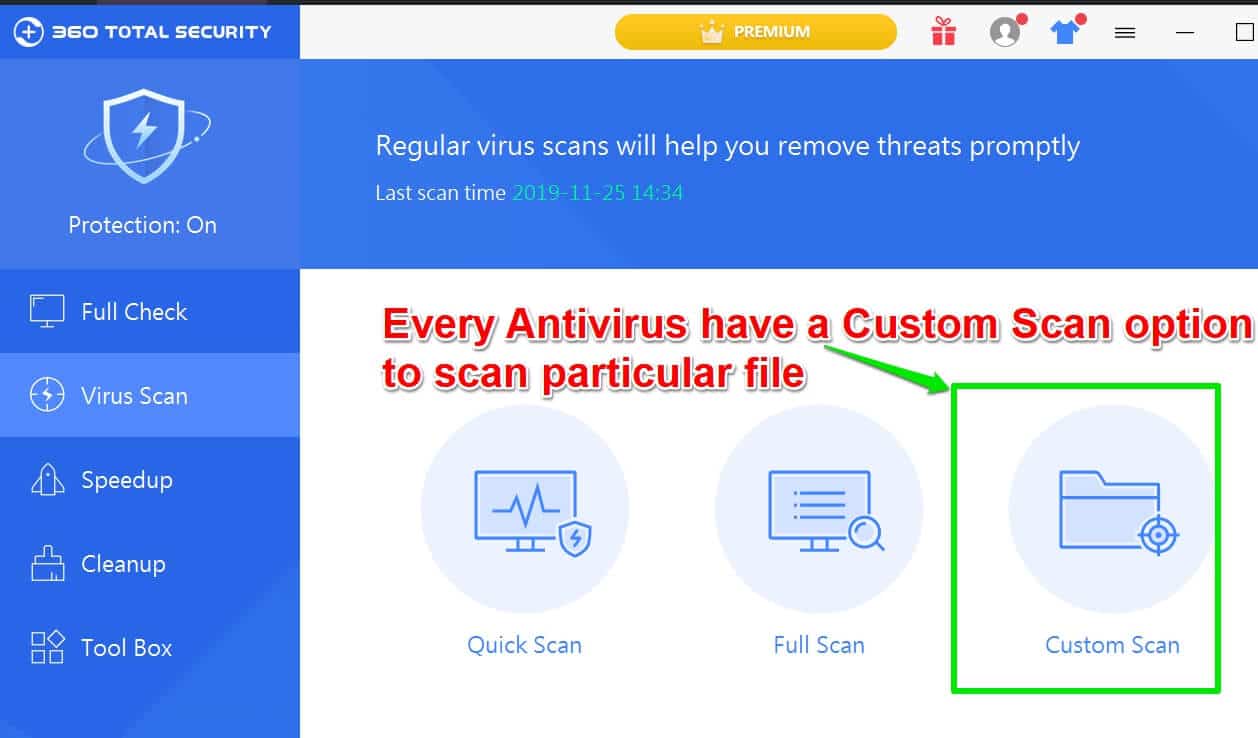 or Navigate to the https://www.virustotal.com/gui/home and upload your file to scan.
Note:- I have written a post for people looking for the What is usoclient.exe?, do read it If you are interested.
How to Disable lockapp.exe in Windows 10

Disabling the lockapp.exe would make logging into your computer faster even though it is just by a few seconds. It erases the lock screen page and takes you straight to the interface where you input your password. If you are not familiar with registry editing, please read our below-mentioned guide first.
A Complete Guide to Windows 10 Registry Tweaks
The following steps under listed are required to enable you to disable the lockapp.exe.
On your windows, GUI, open the start menu and type "regedit"
A user account control tab with "Do you want to allow this tab to make changes to your pc" windows would appear on your screen click on yes to open the registry editor
Once open, navigate to the left pane, find HKEY_LOCAL_MACHINE, and click on the arrow beside it. A drop-down menu with various options would appear
Click on the arrow beside HKEY_LOCAL_MACHINE, from the drop-down menu, navigate and click on the arrow beside software
From software, navigate to policies
On policies, click on the arrow beside it to reveal the Microsoft folder
On windows click on the personalization key. In most cases, the personalization key would be missing. If this is your case then right click on the windows button and navigate on new. This is to create a new personalization key. Make sure to create "personalization key" as the name of the new key
A new personalization key would automatically be updated on the pane.
Once this is done, right-click on the empty space in the right pane to create a new DWORD value. Name it No lock screen
Double click on the no lock screen
Change the value data to 1
Once this change is done, you have automatically disabled the lockapp.exe. A restart is not necessary to effect this change.
2. if the above registry Changes are not working for you try out the below registry changes.
Open Windows Registry and navigate to the following path:-
HKEY_LOCAL_MACHINE\SOFTWARE\Microsoft\Windows\CurrentVersion\
Authentication\LogonUI\SessionData
Change AllowLockScreen Value to 0
To enable the lockapp.exe, all you need to do is change the value data from 1 to 0 or to delete it altogether.