The digital marketing industry is rapidly evolving. Read this article to get to know which tools and trends you can benefit from in 2022!
Digital marketing can help you to significantly boost your sales and maximize your revenue. But you should realize that this is a very volatile sphere: trends that were relevant last year might fail to cut the mustard next year. In this article, we'll share valuable tips that should enable you to make the most of your digital marketing efforts in 2022.
Concentrate on Search Intent
When designing and optimizing your website content, you should focus on the following aspects:
Content type. Which type of content should help you to better sell your products?

Content format. Here are a few examples of popular formats: list posts, comparisons, reviews and how-to guides.

Content angle. For instance, you can help your audience to select the most efficient, versatile or affordable solutions.
The better you understand the search intent of your content, the easier it should be for consumers to find your product through search engines.
Make the Most of the Word of Mouth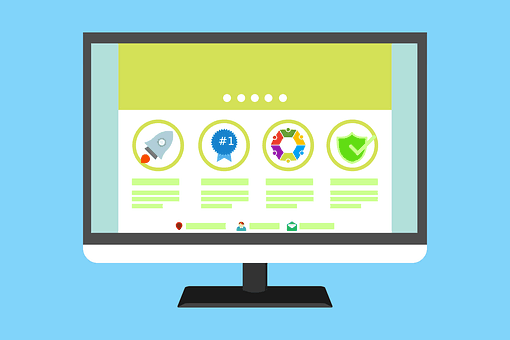 Here are some informative statistics that highlight how powerful this digital marketing tool can be:
66% of consumers

trust online recommendations

83% of respondents from 60 countries trust recommendations from friends and family members

74% of people who're planning to buy smartphones, cars and beauty products confess that word of mouth serves as the main point of influence for their purchasing decisions
In the era of online media, you can conveniently track and measure the efficiency of the word of mouth that surrounds your brand and products. People can discuss your company, goods or services online. They might share helpful or viral content that you create. Besides, they might create their own content using your products — for instance, they might show how they unpack your goods and use them. The primary principle that the word of mouth relies on is: people trust other people more than brands.
This is what you might want to do to make the most of this tool:
Encourage users to share pictures or short videos of your product under a specified hashtag

Create content that appeals to the reasons why people share on social media

Share positive testimonials about your business

Share your product reviews

Engage in conversations or even start them
The word of mouth will work only if consumers find your product helpful and it enables them to change their lives for the better.
Take Privacy Factors into Account
Some brands complain that the efficiency of their digital advertising has been declining because they fail to collect as many private details about their audience as they used to. 42.7% of Internet users worldwide use ad blockers. Companies and governments begin to introduce new policies that grant greater privacy to consumers — and this trend is only likely to increase in the next few years.
However, businesses are already looking for alternative ways of advertising their products:
Google relies mostly on ad revenue and is working on a new browser-based tracking standard

The Unified ID 2.0 framework might replace third-party cookies — it should help advertisers get some information without causing user privacy concerns

Big publishers begin to develop their own data aggregation and ad selling solutions
The conclusion is: the more creative you get with your digital marketing and the more diverse your marketing channels, the better.
Resort to Omnichannel Marketing
The term "omnichannel" means that you should use various channels to reach out to potential buyers. Here is how it works:
You should enable clients to get to know about your product through various channels (such as your official website, your mobile app and reseller sites)

Consumers should be able to contact your support team through live chat, by phone or email (and maybe some other channels)

You should inform your clients about your promotions using ads in social networks and dedicated media, publishing guests posts in third-party blogs that are relevant to your offer and through other channels
The purchase rate of omnichannel campaigns is 287% higher than single-channel ones.
Create High-Quality Videos
91% of marketers feel the pandemic has made video more important for brands. 79% of consumers state they've been convinced to purchase or download a digital product after watching a video. TikTok and YouTube are among the most popular web resources on a global scale. Make sure to create stunning videos to promote your products and distribute them strategically.
Minimize Friction
You should reduce the number of actions that consumers need to make to order your products. Here are two examples of friction that you might be unable to avoid:
Consumers need to sign up and log in to access paid content (because this is how you make money)

Users have to complete a two-step verification to access financial services (because it's a vital security measure)
Yet in most other cases, you can reduce friction. For instance, you can allow customers to purchase goods in your online store without registration. Such an approach should boost your sales.
Make Sure Your Marketing Efforts Are Based on Data
You should identify quality data sources for your business and learn data analysis skills. These skills might include:
Mastering relevant spreadsheet formulas

Processing statistics

Understanding how your data is collected

Using SQL, Python or R programming languages
You should explore all available ways of encouraging clients to share data with you. For instance, you might want to check lightbox website examples. This is a great tool that motivates people to share their phone numbers and email addresses. Or, you might want to install dedicated solutions that can take all your customer data points and merge them into one database.
Final Thoughts
Hopefully, you found this article informative and now you better understand how to make the most of digital marketing in 2022. Concentrate on the search intent of your content. Make people talk about your company, brands and products. Take privacy factors into account. Resort to omnichannel marketing. Create high-quality videos. Minimize friction. Make sure all your marketing efforts are based on data. Always keep up with the industry trends and never stop evolving!