Due to digital transformation, businesses can now easily gain access to more information about their customers. At the same time, consumers themselves have multiple options for services or products. This has led to marketing strategies becoming more and more complex.
Any marketing strategy goal is to increase business revenue. For most businesses, this means producing a steady stream of leads. It is well known that email has the highest ROI among the marketing channels. But as people change the way they consume content, the way marketers persuade them to open and click emails is also changing.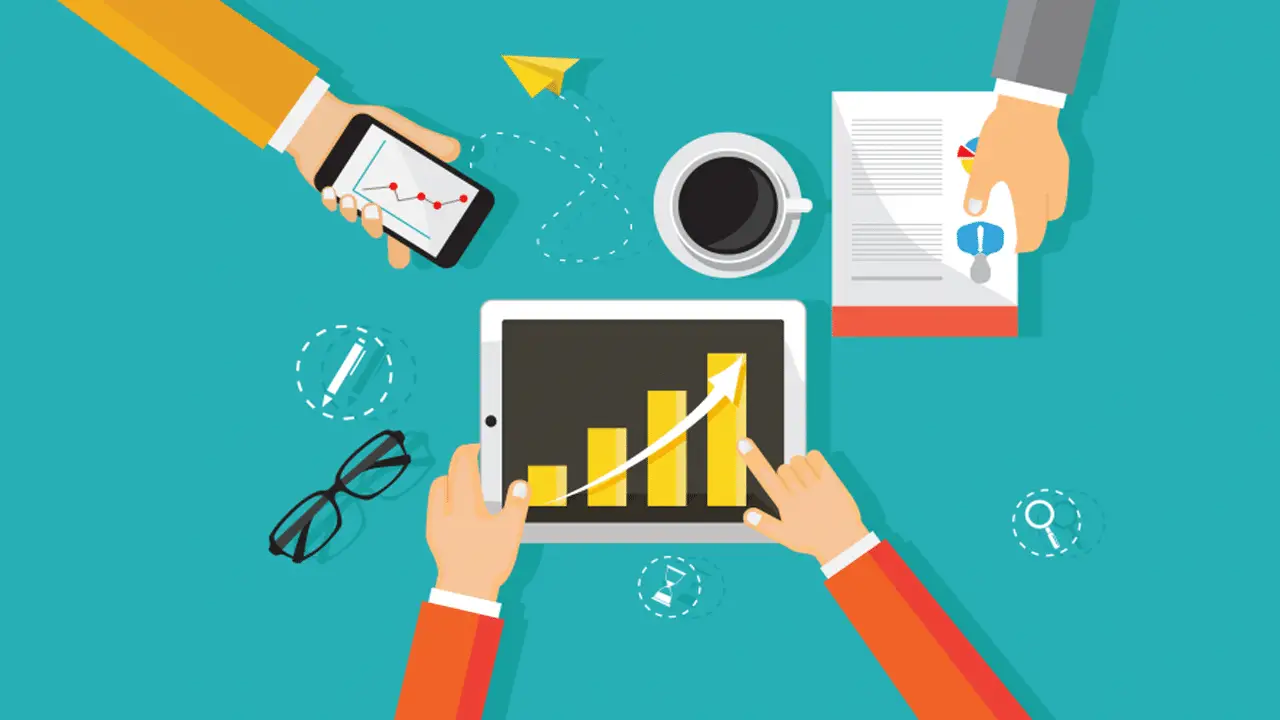 It is widely known that proper email customization gives you 3 times higher click-through rate and 6 times more closed deals. But most importantly, email automation combined with customization contributes towards client retention and ROI. 
Your email marketing campaign doesn't have to be insanely complicated to resonate with recipients. All you need is just a clever touch of one-on-one communication. It might seem difficult to implement personalization and customization in email campaigns due to technical complexities of considering many variables or lack of time. 
However, having the right balance between both processes in email marketing will help you a lot to engage and convert your prospects. In this article, you will learn how to find this desired balance between automation and customization in email marketing.
Tips to balance automation and customization in email marketing
1. Collect data about your customers
Email automation allows you to gather a lot of information about your recipients or customers to personalize your communication. You can gather information such as age, gender, interests, past purchases, or frequency of purchase, just to name a few.
So, when you're sending email campaigns to your recipients, each email should be personalized based on the data from your previous email campaigns for each recipient. Thus, giving you a higher chance of click-through rate and increasing your conversions, especially if you continue to gather more data through surveys or community engagement.
2. Be personal
Show your audience that you are a human being communicating with them. Use your name and also call them by the first name. Add a headshot or at least a signature, with the name of someone in your organization. 
You need to mention the different communication channels available within your email template so that customers can reach out back to you. Have a business phone system to handle phone calls and add your contact number to your emails. This creates a sense of trustworthiness in the eyes of the readers, making it feel more personalized. 
Many people like to receive live assistance, technical support, or guidance, so it is always a good practice to include all your contact channels available inside the email.
3. Segment your database 
After gathering information about your consumers through email automation, you now need to segment this data. Build out different segments based on email communication preferences, engagement levels, product interests or profile and background information. 
You will use these segments to send targeted automated emails. You can also use segments to dynamically serve content that changes depending on each subscriber's interest. Another good strategy is to test what kind of content your users engage the most with: blog posts, videos, listicles, promotions, news, etc. and build your content and email campaigns accordingly.
Segmenting your database makes it more actionable, relatable and easy to manage. Be mindful that the more actionable and relatable your emails are, the more clicks you'll get as well as higher open rates.
4. Send automated emails at every stage of the funnel
Email marketing automation also allows you to send relevant emails to individual contacts based on where they are in your customer journey. Examples include welcome, post-purchase, VIP cart, and many more. Moreover, each stage in the sales funnel requires different messaging which can be personalized and sent easily through automation. 
Sending customized emails provides a different experience for the prospects at every stage of the sales funnel, which translates into more effective marketing. You can send customized emails through automation at different stages of the funnel such as inquiry, nurture, account activation, follow-ups, content updates and closing deals.
5. Use Custom Fields in your email automation platform
Using custom fields in your email template will personalize the message a lot. You can personalize the sender's name, the recipient's name, the subject line and the email body. By adding personalization tags based on subscriber field data, and other information you will create a sense of uniqueness on each message, which will help people directly feel related to the content. Ultimately, you will improve your click-through and open rates.
6. Data-Driven email marketing
Data plays an important role in email marketing. You can use data to make your outreach smarter, more personalized, and more efficient. You can also set reports to input or pull data from the CRM and send automated emails securely and immediately.
Apart from the subscriber field data, you can also collect email stats like the time of day in which your emails are more frequently opened, the day of the week, the recipient's device, their usual response hours, how many times your emails are opened, and other data relevant to your campaign. Based on all this valuable information you can test and assess different email templates and content strategies to make your campaigns more effective.
7. Generate revenue with transactional automated emails
The average automated transactional email generates 2 to 5 times more revenue than a standard marketing email. Existing customers welcome customized emails that confirm financial transactions. Examples include a confirmation that your order has been placed with a tracking number or a brochure. 
These emails are favorably received and have a high acceptance and open rate. Using these automated transactional emails to provide compelling and relevant information or a new product offering can generate higher revenue for your organization, as long as you do it following the steps and strategies here described. Be sure not to bombard your customers, it's all about balancing your alternatives and planning ahead.
8. Make your emails interactive
One of the best ways to foster customer engagement is to make your communications interactive. Ask questions to the reader, invite them to read another article, to check out a related and innovative product, to leave their comments, to take on surveys, etc.
There are different ways in which you can make your emails more interactive. The most obvious way is to include polls, surveys and reviews by other customers. Ask their opinions, but make it easy to interact. 
You can also include unique promos, offers, benefits that are available only for a certain segment of customers. However instead of explicitly stating what the advantage is, make them take an action to discover what it is. Examples are: clicking on a closed box to open it, scratching the back of a card, sliding an item to the shopping cart, etc.
9. Create customized email series
You should always start with a welcoming or onboarding series where you thank customers or subscribers for signing up. You may tell them about your products and services and offer them a discount or a voucher just for signing up. 
A good customized welcome email introduces customers to the newsletter and gives them helpful next tips to get started. From there, you may send them automated and customized promotional emails, telling them about new products or deals. 
You can also try out some trigger-based campaigns. Set up a system that automatically sends emails based on the actions or inactivity of your customers.
10. Use predictive content within your automated email
Predictive content uses artificial intelligence to determine the content from your website best aligned with the attributes of the leads in your database. It auto-discovers and maps all of your content assets and learns which content works best for which target segment. Then displays the most relevant content to leads.
With predictive content, your automation platform's AI crawls your website and automatically identifies your web assets such as videos, ebooks, whitepapers, and blog posts. You simply choose which content in your email is predictive and allows recommendation without having to spend hours searching through content manually.
Conclusion
To conclude, these are some of the tips which can help you balance automation and customization with your email marketing campaigns. You cannot simply get higher conversions or ROI solely on the basis of email automation. 
You also need to make the emails personalized which gives a clever touch of one-on-one communication. Moreover, user data plays an important role in creating a balance between automation and customization. 
Identifying the target recipients and understanding their behavior and usage pattern helps in making emails personalized with ease. Also, it will help you identify the best time to send automated emails to boost opens, clicks, and sales.