Being productive was never so important as now when many of us are working remotely because of the COVID-19 pandemic. If you want to change your life and boost your productivity, then these 11 apps mobile will be great assistants for you.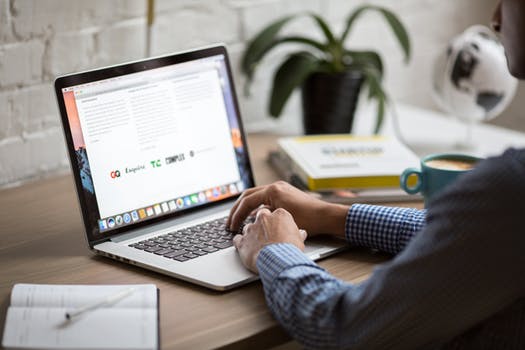 Dropbox 
It is file storage that also allows you to collaborate on your files. You can send a file even to those who do not have a Dropbox account, and you can discuss files with users of the service directly in the comments. 2 GB is provided free of charge, but you can expand it either by inviting friends or by purchasing the Pro version. The business version provides even more administration and collaboration options. The service has a mobile application and a computer program. This means that the documents you need are always at hand and sync instantly.
Clean Email
Almost every person deals with email correspondence even on a daily basis. If we do not care about the organization of our inbox messages, then our email inbox turns into chaos sooner than you can imagine. As a result, we run out of free space, waste time looking for a certain message in all folders, etc.
Clean Email can perfectly help you with email management. It is a smart, private, and easy-to-use email organizer and email unsubscribe solution which will save you a lot of time for more important tasks. One of the pros of this mobile app is its privacy policy. The app doesn't read the email content and attachments, it only analyzes email headers, and other metadata. It has recently added a Privacy Guard feature that allows you to check if your email account's credentials were compromised so that you will know when is a good time to set a new password.
Pomodoro 
It is a simple and affordable timer based on the Pomodoro technique. It works online in a browser and therefore does not require installation on a computer. After the end of the working time interval (25 minutes), it emits a signal, the mini-break is five minutes, and the long break is fifteen. What kind of break to choose – you decide for yourself by pressing the appropriate timer, the counter does not automatically jump to the break, as well as back to the "working" period of time. You can indicate what exactly you are doing now and, if you want to keep track of how many "tomatoes" were spent on a particular task, you will need to register. All of this is free, as is the use of a timer.
Echo
This app makes communication with friends and colleagues more convenient. You just record the message, no typing required. You can create private or public workspaces to collaborate with other people in discussions of different projects or other stuff. With Echo app you can send messages even when other people in the chat are offline. They will receive the notification and listen to the message when they are online.
Todoist
Todoist lets you quickly add the tasks that should be done, organize them by lists and priority, schedule times, etc. You can easily navigate a large number of tasks with labels and filters. The activity history helps the manager to closely monitor the progress of work. In free mode, you can add up to 80 projects and up to 5 employees to each of them. To remove restrictions, as well as unblock notifications, tags, and other advanced features, you will have to subscribe to a paid subscription.
Slack
Slack is a great app for team communication. You can send text and audio messages to your team members or a group of people. There is an option to create separate channels for communication if you need to have easy access to various teams. The application also allows you to make calls and send attachments, etc. The downside is that the free app version allows limited storage of your communications' history, so if you need to get back to something important a certain time ago, it may be already deleted.
Trello
Trello is a convenient task management desk to organize and manage projects with various teams. You can create boards dedicated to different topics and invite specific people to them. The tasks can be divided into what should be done, what is in progress or needs a review from someone, and what is already done. You can attach files, set deadlines, and leave comments to discuss each task separately. It is a very comfortable way to see what is waiting on the list and who needs to be involved.
Evernote
Evernote is one of the pioneers of the applications for taking notes and organizing information. Over the years, Evernote has matured with a variety of features and is now more focused on the corporate sector. Evernote supports working with various types of notes (text, drawings, photos, audio files, videos, PDFs, copies of web pages, screenshots, and much more), allows you to attach Microsoft Office documents, PDFs and other files to records, can recognize printed documents, drawings and handwritten text. Notes can be organized in any convenient way, you can add tags to them and share notes with other people.
Proofhub
It is a project management tool to suit any team. The modern work environment can be complete chaos. Too many participants in the process and channels of communication, huge volumes of tasks – all this can be depressing. With Proofhub, you can visualize your workflows and easily track what each of your colleagues is working on. In addition, you can easily discuss tasks in the application, as well as automatically assign tasks and set reminders, linking all participants in the process. One of the best features is the news feed overview. It allows you to see all the current processes from a bird's eye view. Proofhub is a super easy-to-use tool that can increase your team's productivity, awareness, and organization.
Pocket
This service allows you to save articles, videos and other materials for viewing later, and this information will be available on all devices. If you save content to Pocket, it will be on your phone, tablet, or computer, even if you're offline. This app is ideal for using while going to work or traveling. Pocket stores web pages in full or compact forms, each entry can be assigned by tags. They also replace folders when organizing data in the "storage". You can organize your whole content in Pocket by filters: Articles, Videos, Pictures, etc. Pages can be easily marked as favorites and archived, and unneeded pages can be easily deleted. And the last, but not least, argument in favor of Pocket – the service is free. Though if you think that you need more, you can pay for a premium account.
Bitwarden 
This application is completely free. That means that you do not need to pay money for access to it now and will not have to in the future. One of the main advantages of Bitwarden is that this service supports cloud data synchronization between various electronic devices, due to which all logins and passwords, as well as bank card data, will be transferred from one device to another. It only takes a few seconds. All data, including during transmission, is protected with end-to-end encryption, due to which no one else can access it. Also, this program has a built-in password generator, and the user can set its complexity and length by himself.
These are the best mobile apps to boost your effectiveness at work and in life. The less time you spend on doing routine tasks, the more organized and productive you are during your working day.