Automotive companies, like enterprises representing various industries, face never-ending pressure to evolve, develop, and innovate. The automotive industry is crucial for the global economy, impacting multiple areas of everyday life and affecting every market. According to the most impactful conferences and expert publications, software development will define upcoming decades. The automobile industry emphasizes the role of software by calling the car of the future the software-defined vehicle.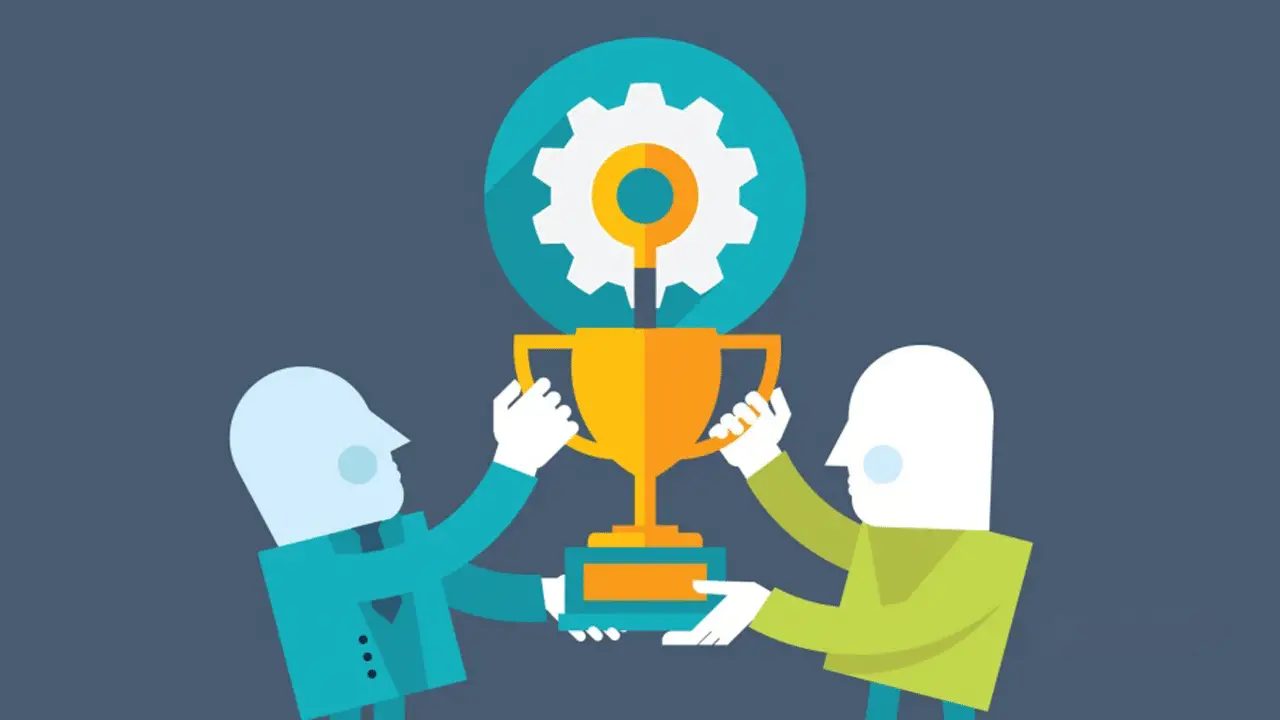 While the software-driven revolution in the automotive industry is taking the main stage, there are also a few trends that thrill the community. Of course, Tesla and electric cars are making a lot of buzzes. Going further, autonomous driving, connectivity and in-vehicle connected services augmented reality, cybersecurity, and data privacy. 
Partnerships fueling automotive software development 
Once focused mainly on design, performance, hardware development, functional safety, electronic architecture, and optimal efficiency, automotive companies and manufacturers transform their enterprises into technology companies ready to provide their customers with user-friendly, tailored software. Which strategies have proved successful record? Top brands like Porsche, BMW, General Motors, and Volkswagen take different paths, but they speak it clearly – to succeed in automotive software development, automobile manufacturers have to leverage expertise gathered by software development companies. 
Consulting and software development companies like Grape Up empower vehicle manufacturers, OEMs, Tier1 suppliers, and car rental enterprises to tackle software complexity. Together with the customer's team they build advanced cloud infrastructure, design vehicle software architecture, accelerate research projects, bring innovative solutions to the market, simplify the software development cycle, and unlock new business models. 
Along the process of consulting and developing automotive systems, Grape Up transfers knowledge about cloud technologies, software development, AI, Big Data, and others needed to build automotive solutions to partners. Skills built in such a way allow automotive teams to gather in-house expertise, enabling them to create advanced driver assistance systems, implement over-the-air updates, design automated driving solutions, and build various applications required to stay relevant in the automotive industry. 
A modern car = the software-defined vehicle 
How the automotive industry describes the software-defined vehicle? The term was coined to emphasize the meaning and impact of automotive software on the future of the industry and all kinds of motor vehicles. The software-defined vehicle is designed and built with software architecture in mind. Software systems in cars of the future are not gadgets or additional features. The value of the software-centric car is no longer determined by hardware, performance, and design. End-users seek in-vehicle entertainment, aftermarket solutions, access to vehicle apps, navigation systems, and connectivity (with other cars, road infrastructure, and smartphones). 
The software-defined vehicle fuels ongoing transformation in the automotive industry. The impact on the top automobile manufacturers is diverse. The necessity to build automotive software development teams and adopt new skills has changed the culture of many organizations encouraging their leaders to invest in innovative technologies. While the software development revolution requires a huge shift, industry experts see it as a chance for building long-term relationships with customers, enhancing upselling, and unlocking new business models. 
The automotive industry is going all-in for electric vehicles 
Since the introduction of the first motor vehicles powered by electricity, we have noticed that the entire automobile industry is committed to electric vehicles. Such a transition is filed by changes in the global economy, zero-emission policies, and all efforts to escape from fossil fuels. Starting with a car, new the EV evolution doesn't limit to any kind of motor vehicle and we can expect electric public transport, a fleet of light trucks, commercial vehicles, scooters, and bicycles. Following marketing campaigns delivered by the biggest automotive brands, the focus on an EV motor vehicle is clear. 
Software-defined, connected cars are taking over the streets 
Automotive software and increasing coverage of good quality internet network at least in the cities allow the automotive industry to implement connected car solutions. Connectivity enables a software-defined vehicle to communicate, exchange data, and share info provided by road infrastructure, other vehicles, and numerous devices. In such an environment the driver can make better decisions, choose faster ways, find free parking spots, and skip traffic jams. 
A proper system integration increases security, enhances functional safety, and provides new features for traffic management. In general, equipped with connected vehicle solutions, the mobility of the future will be safer, more efficient, and well-informed. Innovative automotive software backed by easy access to vehicle data and insights provided by the car ecosystem ensures a better driving experience and paves the way for developing more effective autonomous vehicles. 
Connected cars deliver limitless resources of data that enable the automotive industry to provide a better customer experience. With that insights, drivers can received also better offerings and tailored products from 3rd party partners, such as the insurance market. 
A new quality of driving experience 
The journey from the simple head unit to omnipresent touch screens was fast. To meet the growing demand for in-vehicle entertainment and make it user-friendly, at the same time, enhance functional safety (to avoid distracting the driver), car manufacturers work on developing better UI. On their way to providing a more competitive design and ensuring security, companies building motor vehicles have developed multiple voice assistance and gest recognition solutions. 
What kind of user-friendly automotive software can customers expect? Let's start with advanced driver assistance systems and smart mapping leveraging augmented reality to increase driver comfort, security, and efficiency. Furthermore, drivers of modern cars can use smart assistants for parking and the next step is fully automated driving when it comes to parking. What's more, the automobile industry can provide its clients with augmented marketing offerings, building tailored offers displayed on all these screens. 
Cybersecurity and data management 
With the transition toward autonomous driving, advanced automotive software, and an enormous amount of software updates, automotive companies have to invest in cybersecurity and data protection services. The connected vehicles and vehicle to everything (V2X) trend obligate the automobile industry to build protection solutions as every modern car will face cyberattacks which could lead to serious consequences. 
As data become one of the most precious resources, access to driver's behavioral data will be tempting for everyone. This is why automotive companies have to provide their clients with safety services that, at the same time, allow for using data to increase client satisfaction and protect their privacy. 
Automotive software development skills = future competitive advantage 
Electrification, Software-Defined Vehicles, Connected Cars, over-the-air updates, autonomous vehicles, cloud services, new business opportunities, life cycle management automation, all these reoccurring keywords that dominated discussions in the automotive industry needs excellent software development. How do companies like Porsche, BMW, General Motors, Stellantis approach the software-driven revolution in automotive? They hire the best talent in automotive software development and enhance their in-house expertise. 
Is it enough to compete with fast-developing startups, joint ventures, and companies like Tesla – defined by their automotive software? To ensure that their shift toward tech companies providing user-friendly automotive software will be successful, they need to leverage vast experience gathered by teams developing the best software for large-scale production enterprises representing various industries. 
Working with top automotive companies, car rental, and vehicle manufacturers, Grape Up leads R&D projects, improves every company's automotive software development process, builds an automotive cloud ecosystem, and delivers features and functions for the cars of the future. Addressing software challenges of autonomous vehicles, electric, cars, connected vehicles, shared mobility, and related topics, Grape Up helps automotive companies protect their market position and compete with the demanding enterprises.