Windows is the most widely used operating system in the world. People use personal computers with this operating system for both work and play. In this regard, the issue of information security becomes important. Free VPN for Windows helps to keep Internet activity private and secure. But in a world that offers tons of alternative solutions to any problem, the question arises of how to choose the right VPN. In this article, we'll look at why a VPN has become a necessity, how it works, and how to choose the best one. 
Why do you need a VPN? Statistical outlook

 
Windows operating system market share has reached almost 75%. This means that 3 out of 4 people use this OS. In October 2021 Microsoft released the latest operating system Windows 11. It was stated that the main purpose of the new release was a goal to raise security baselines with new hardware security requirements built-in that will give customers the confidence that they are even more protected from the chip to the cloud on certified devices. Millions of users have migrated to the updated system.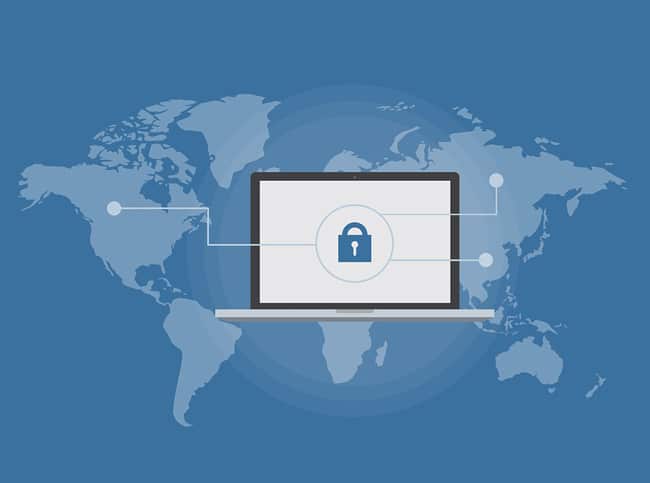 However, hackers are not standing aside either. Cybersecurity statistics indicate that there are 800,000 cyberattacks per year, which means 2,200 per day in 2023. Every 39 seconds a cyber attack is happening. 50,000 websites are hacked every day. 
In the context of all of the above, it is clear that we should pay more attention to protecting our data. No matter how hard corporations try to develop the most secure software possible, half the responsibility lies with the final user, so it's up to you to do everything you can to protect your data. VPN as a solution to protect you from hackers, identity theft, and unwanted tracking is an easy and affordable way to protect data. 
How VPN works

 
The VPN acts as your guardian on the internet, safeguarding your online experience. Its main function is to establish a secure connection between your device and the rest of the internet. It can also conceal your digital footprint on the Internet by hiding your  IP address. Additionally, it helps to access region-restricted content. 
Speaking of the first and most important function, a VPN encrypts your internet traffic. Encryption is the process of encoding data in a way that only the intended recipient, who has the appropriate means for decryption, can read and use the data. In other words, a VPN creates a safe tunnel to ensure that data transmission over the Internet is confidential. Even if it happens somehow that someone receives your data packet, he will not be able to decode it. No one, not even your Internet Service Provider or the host of a public Wi-Fi hotspot can access the data you send and receive. 
Second, an equally important function is that a VPN hides your IP address. If cybercriminals know your IP address they can attack your device, try to hack, or use special methods to prevent the device from transmitting or receiving information. If your IP address is open your physical location can be determined easily, as well as your name and your internet provider. But when you activate VPN your IP address is replaced with the address of the server you have chosen to connect to. Additionally, it makes it possible to explore content that has certain geographical restrictions. In this way, the VPN makes the Internet an open and safe place. 
How to choose the best VPN

 
The market offers many VPN options. To choose the best VPN for Windows, you need to consider the following five factors. 
Security features and encryption protocol. 
There are numerous encryption protocols available, and each one has strengths and weaknesses. The best choices are IKEv2/IPsec and OpenVPN. OpenVPN is well known for its stable connection and comprehensive security. Because of its speed, IKEv2/IPsec is a fantastic choice for mobile users. The right VPN protocol depends on your lifestyle and priorities. We recommend choosing OpenVPN for Windows as PCs are often used for remote work access and online business, which means that security is the number 1 priority. 
Additionally look for security features such as a kill switch, DNS leak protection, and a built-in firewall to enhance your online protection. 
No-Logs policy. 
We recommend prioritizing a VPN with a strict no-logs policy. The no-logs policy means that the VPN provider will never store records of your online activity, connection dates, and IP addresses, and will never ask you for sensitive data, except the email address and password.  This usually depends on the country of registration of the service provider and information about the policy must be indicated on the website. A good VPN should allow several options for anonymous payment. This means that you remain confidential from the moment of installation and throughout the entire period of use. 
Widespread server network. 
The wider the network of servers the VPN provider operates, the more connection options to bypass geo restrictions are available. This also has a positive effect on the reliability and speed of the connections. So opt for the VPN with a variety of servers for an optimal combination of performance and speed. 
Customer support. 
Customer support must be available 24.7 via live chat on the website or by email. At the VPN selection stage, the availability of support is important, but we will talk about its quality in the next paragraph. 
Reputation of the company.

 
The reputation of a provider on the web can be a decisive factor in your choice. If the privacy or security of users has been compromised in some way, or customer support is poor, you will definitely find information about it on review sites. Remember that bad comments on the Internet can be the work of competitors, so check only trustworthy websites. Analyze the number and content of comments and reviews, and pay attention to the way the company deals with negative comments, whether it provides feedback or corrects its mistakes. 
Of course, cost is also an important factor in the choice especially if you choose a VPN for work. But it's worth noting that quality products usually have a good free version, as this is the face of the company that potential customers test before buying. It will be enough if you are not a highly active Internet user. Of course, you should not expect that you will get 100% the same experience in the free version as in the paid one. You will likely have access to a smaller network of servers and ads will appear sometimes, but the free version will allow you to test the VPN before paying. 
We hope that after evaluating these 5 factors, you will easily choose the best VPN for Windows.