If you ask people to name the social media that are useful for business, many will name Facebook, Instagram, Twitter, or TicToc. And only a few would mention Pinterest, which is not often mentioned in the context of business usefulness. But the reality is that when used properly, Pinterest can be a real goldmine for you.
Let's look at the numbers. 
Pinterest stats show that they have over 1 billion visits every month. Almost 84% of the Pinterest audience involves the use of the media when they decide to buy online. Fortunately, most of those users are already buying something from Pinterest. 
If we look at the users' demographics, most of them are women (77,1%) over 50 years (38%), though other age groups are not so far behind: 30-49 years – 34% and 18-29 years – 32%. And all those people are investing their precious time buying (or not) on Pinterest. 
The average sales order is $50 on Pinterest. And according to a study by Writemyessay.nyc, more than a third (38%) of U.S.-based users who shop through Pinterest prefer this platform to any other online shopping site, as long as they can buy the same item on both.
Another 17 percent of respondents said they would be willing to use either Pinterest or other platforms to shop for the same item. What this tells us is that we can find millions of users on Pinterest who are willing to make purchases.
If you're interested in grabbing a high converting audience to boost your traffic and score a high conversion rate among the stiffly competitive market, we are going to share the top five Pinterest tips for your e-Commerce website. 
Register Your Presence on the Platform 
We already know that Pinterest is a visual media platform where people land to get ideas and inspiration when they decide to buy something. If your e-Commerce store is selling products, you indeed have a great opportunity to place your products here in visual formats like photos and videos. 
The simplest way is the "Add Pin" button proffered by the platform. You can stick that button on your product images on product pages. However, large stores are unable to carry a manual pinning process. Therefore, many plugins and tools are out in the market to help them to carry it automatically. 
SEO Optimize the Pins 
The inclusion of your primary business keywords in the textual content of the pins can acknowledge the target audience about the existence of your business on the platform, and enhance your findability. You have the title and description sections to explore for SEO purposes.
Balance the number of keywords in the content and save the content from the worst reading experience for your shoppers. You can use the Hashtag feature for your business keywords while preparing a product or pin description for Pinterest.
Plagiarism can be a problem along the way. Obviously, many sellers sell the same product and it's very difficult to say something that hasn't already been said about, for example, a refrigerator. But you have to avoid plagiarism as much as possible anyway. Don't use copy-edited descriptions, try to create a unique text, hire a copywriter at the very least. If used skillfully, these efforts will pay off.
Moreover, the platform is provisioned to have a pinboard and categories to create a navigational structure or content architect as per your niche business requirements. Adding a logo, claiming your website, and various platform-based offerings are sales booster things while creating a Pinterest profile. 
Think of 'Shop the Look Pins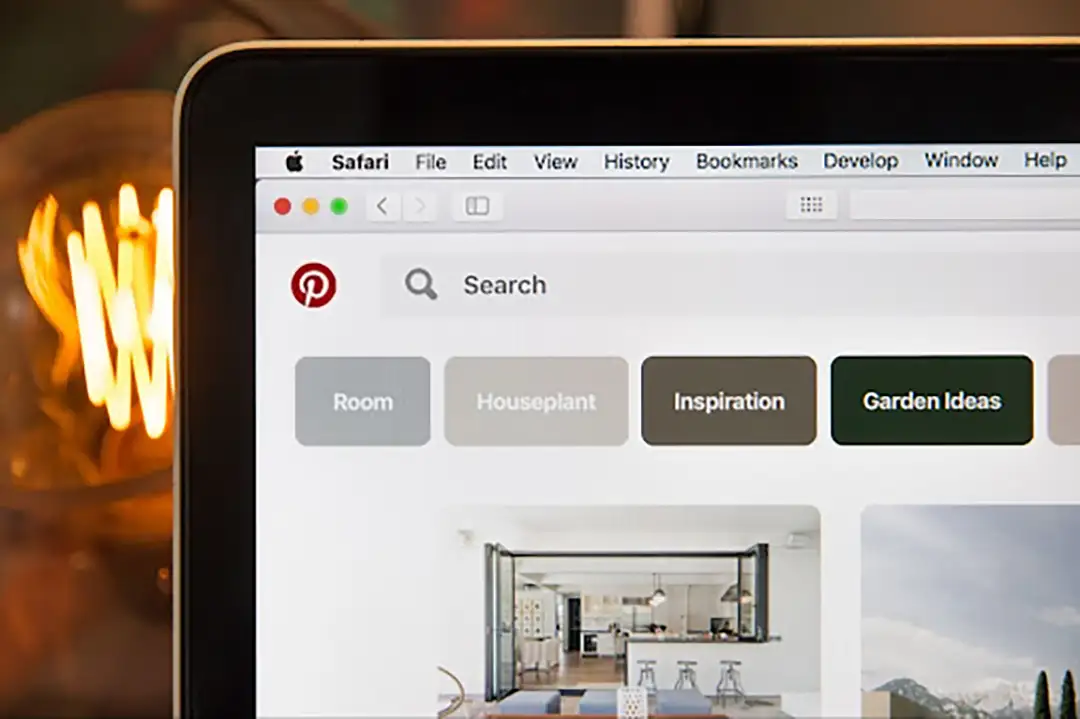 Modern shoppers are exhibiting many evolved shopping behaviors such as comparative shopping and direct shopping on social media platforms. Thereby, Pinterest has introduced the 'Shop the Look' pin concept. 
It allows the Pinterest visitors to compare the product with other ultimate competitors and buy it right from Pinterest without leaving the platform, and by accomplishing checkout and payment process quickly. 
Many e-commerce development firms suggest this feature to boost conversion. When you are using this feature, white dots appear on the photos of their products and indicate that the product is available to buy right from the pinboard of Pinterest. 
Experiment with Different Content Formats 
The general presumption is that Pinterest is only for photos or image format type content. Thus images are seen everywhere on the platform. Many merchants try to stand apart by improving image resolutions, adding beautiful effects, and changing photo shooting directions to reveal other facets of a product with multiple images. 
You can make your e-Commerce profile look outstanding by using alternate content that the Pinterest platform supports. For instance, videos to describe how the product works or can be used. Similarly, Infographics created based on the blog posts, can provide deep insights into products and their applications. 
Upgrade to Business Account 
We know freemium always has some limitations in terms of proffering features and functionality. Therefore, allocate some budget to create a marketing campaign on Pinterest by upgrading your business account and grab the platform offerings. Promote Your Pins is an ideal option to run an advertorial campaign on the Pinterest social media platform. It helps in pooling traffic and increases engagement hence, conversions. 
Who Can Help You? 
Many e-Commerce merchants are busy and hesitant to invest their time in Pinterest exploration. Thus, they look for a social media marketing agency to bear the burden with some investment. Merchants must find a dependable and efficient social media marketing partner to get the maximum out of the Pinterest platform.
To summarize
At first glance, it may really seem that Pinterest is a site where people just post pictures and photos and that such a site can't be useful for promoting your business, for sales, or any other goals for your business. But by that logic, Instagram and Facebook should be just a place where your friends can share pictures of cats and their thoughts.
The reality is fundamentally different. There are millions (or even billions) of potential and real dollars to be made on all of the aforementioned platforms. The key is not just to look at the surface, but to ask yourself, "How can I use this platform to achieve my goal?"