It's 2022, and the whole world seems to meet online. You text your teammate and get the reply, "5 minutes. In a meeting." You call your friend and hear, "Can't talk right now, in a webinar." You call your father and… Yes. "I'll call you later, watching live my favorite band."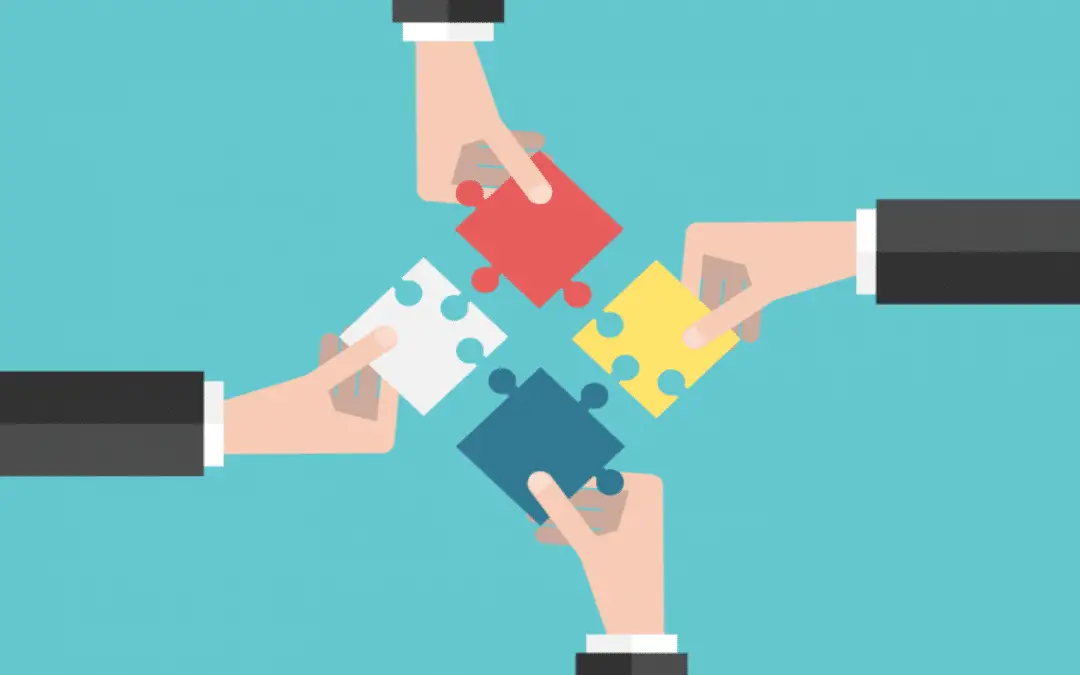 So how do you keep up with all the hype? Probably follow the advice of others and start using one of these video chat platforms. But how do you choose one that fits your needs? In this blog post, we'll cover the most popular online conference call software free and paid (but affordable).  
1. Whoosh 
A brand-new video conferencing app, Whoosh, is shaking up the industry with its powerful AI-driven features and easy-to-use interface. No download is required and you can start a meeting with just one click.
Up to 500 people can join a conference and all they need is a phone or computer with a web browser, camera, and microphone. Boasting impressive features like gesture recognition, smart scheduling assistant, and audio splitting, Whoosh is quickly gaining popularity amongst business professionals and entrepreneurs.  
Basic features:- 
Participants

 

Up to 500

 

Meeting duration

 

Unlimited

 

Video quality

 

Full-HD

 

Event recordings

 

Yes, with AI assistance

 

Device support

 

iOS, Android, web

 

Security 

 

P2P & multiparty encryption, HITRUST certified, GDPR compliance, session IDs, 24/7 network safety monitoring

 
Wow features:-
Weatherman:-
With Whoosh, you can customize screen-sharing modes. Weatherman-style is one of them. It allows combining the background – slides, images, or video stream – with the presenter into one immersive experience.  
Mementos:-
Whoosh introduces the perfect way to recap your meetings. Using AI, the app automatically generates a video mashup of your conference call, including all the key moments and conversation transcript. This way, you'll never have to worry about missing anything important again. 
3D backgrounds:-
Create an immersive virtual meeting space your colleagues will love. From lush green forests to swirling galaxies, the app has an ideal background for you to easily set the mood and atmosphere for your next video call. 
Touch-up tools:- 
Not only does the app offer top-of-the-line video chat features, but its touch-up tools make you look your best no matter where you are and who you're talking to. Whether you're trying to impress a client or just want to look professional at important negotiations, Whoosh has you covered. 
Gesture and emotion recognition:- 
With these AI-powered tools, Whoosh provides users with a more engaging and personalized experience. Using gesture and mood recognition, you can share your feelings and emotions by simply gesturing and speaking into the camera. 
Pricing:-
Whoosh Standard – Free

 

Whoosh Pro – $14.99 per user/month

 

Whoosh Enterprise – On-demand

 
2. RingCentral Video 
RingCentral is one of the leading providers of cloud-based communication solutions. The company offers a comprehensive suite of voice, video, messaging, and online meeting products that enable businesses to stay connected with their customers, partners, and employees.  
Basic features:-
Participants

 

Up to 200

 

Meeting duration

 

24 hours

 

Video quality

 

HD

 

Event recordings

 

Yes, cloud-based

 

Device support

 

iOS, Android, macOS, Windows, web

 

Security 

 

End-to-end encryption,

HIPAA/BAA compliance,

SSO, 24/7 live agent
Wow features:-
Real-time and closed captioning:-
RingCentral enables users to communicate with each other face-to-face, while also displaying their speech as text on the screen.
This feature is perfect for those who want to have conversations with others but may have difficulty hearing them. The app also offers closed captioning, which makes it the perfect option for those who want to join in on conversations, but require extra assistance. 
Two simultaneous meetings:-
With RingCentral, you can have two meetings at the same time without having to leave your desk. This is a great feature for businesses that want to maximize their productivity and get the most out of their workday. 
Join by phone dial-in:- 
When someone doesn't have a RingCentral app or can't join through the internet, they can enter a virtual room by dialing in from their phone.  
Call Me/Call Out:-
If you can't join a meeting directly or by dial-in, the app offers to connect with others by receiving a call.  
Delegate scheduling:- 
Busy people usually don't have time for scheduling. In this case, you can try delegating it to other participants. 
MVP solution:- 
If the set of features provided on the app is not enough for your business needs, you can always upgrade to RingCentral MVP, which offers more advanced functionality. 
Pricing:-
RingCentral Video Pro – Free

 

RingCentral Video Pro+ – $14.99 per user/month

 

RingCentral MVP – $29.99 – $59.99 per user/month

 
3. Nextiva

 
Nextiva is a top-rated video conferencing provider with an array of features to help businesses hold high-quality online meetings. These include HD video and audio, chat, screen sharing, and cloud recording.
In addition to the core features, Nextiva also offers advanced add-ons such as integrated webinars and support for an unlimited number of participants. With Nextiva, businesses can hold productive online conferences without worrying about lackluster quality or dropped connections.  
Basic features:-
Participants

 

From 1 to unlimited

 

Meeting duration

 

Unlimited

 

Video quality

 

HD

 

Event recordings

 

Yes, cloud-based

 

Device support

 

iOS, Android, macOS, Windows, web

 

Security 

 

TLS + SRTP call encryption, SSO, continuous network monitoring, ISO and PCI compliance

 
Wow features:-
Wide range of products for various business needs 
Nextiva offers a huge set of services for businesses: video meeting app, phone system, contact center, platform for collaboration, software for webinars, and many useful add-ons and integrations. 
Outstanding connection quality

 
Network latency is never an issue with its eight POPs (points of presence). The nearest one to you will always be used for your VoIP calls, so you'll never experience any lag. 
Dedicated support service 
If you ever face any problems with the service, you can rely on the Nextiva support team. They're always willing to help, being available 24/7 for any emergency. You can contact the support team on the website, call them, or write in a live chat. 
Pricing:-
The final price depends on the number of users 
Nextiva Essential – $24.95 – $30.95 per user/month

 

Nextiva Professional – $29.95 – $35.95 per user/month

 

Nextiva Enterprise – $39.95 – $45.95 per user/month

 
Other apps worth your attention 
BlueJeans

 

Zoho Meeting

 

Dialpad Meetings

 

Microsoft Teams
Although technology has advanced in leaps and bounds in the past decade, one thing that has remained relatively the same is the need for quality conference calling services. Whether it's for work or for staying in touch with friends and family, conference calling provides an easy and efficient way to stay tuned with the world.