Short for Quick Response codes, QR codes are playing an increasingly vital role in today's digital world. Quick Response codes are known to link the real world to the virtual world, providing businesses with unprecedented opportunities to boost user engagement and conversions. 
Different types of Quick Response codes are available, and you can create them free of charge. It doesn't matter whether you need a free Facebook, WhatsApp, YouTube, Instagram, or WiFi QR code; a top-rated Quick Response code generator will enable you to create and customize it. 
When creating your QR codes, you need to follow some best practices to ensure they convey the message they carry correctly and effectively. Let's discover some of these best practices. 
Determine the Purpose of Using a Quick Response Code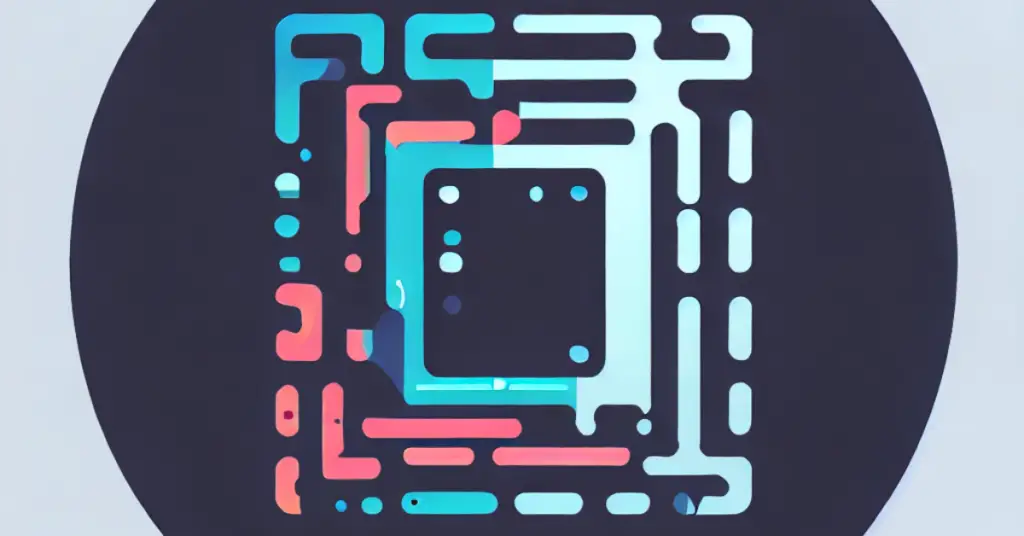 You shouldn't start creating a QR code and use it for everything just because you know what it is and what it can do. Before you create your Quick Response code, find solutions to these key questions. 
Why is QR code technology a perfect choice for your business?

 

Who is your target audience?

 
How will your target audience use the QR code?

 

Will Quick Response codes enable you to achieve your long-term marketing and business goals?

 

What information or action do you want your audience to take from the Quick Response code?

 
Once you've answered these queries and identified the main purpose of using Quick Response codes, it'll be easier for you to create an effective QR code that will engage your target audience and boost user experience. 
Personalize Your Quick Response Code to Catch Attention

 
If you decide to use a dynamic Quick Response code generator, you can be able to design, create, and customize your QR code's color and even include the company image or logo in the middle. You can also add graphics and branded fonts to make your QR code more attractive. 
Personalizing your Quick Response codes is the perfect way to make them more professional and visually appealing. And that means they'll attract many individuals to scan it. 
Personalizing your QR code also offers a great opportunity to utilize your brand's color and boost its familiarity. If you utilize the colors of your brand, ensure the QR code contrasts with the backdrop to sidestep any issues when it comes to scanning. 
Ensure Your Quick Response Code Doesn't Have any Issues in Terms of Scanning

 
The most important and obvious requirement for using Quick Response codes effectively is ensuring they're easy to scan. To achieve this, be sure your Quick Response code follows these simple requirements: 
Physical Size

 
In terms of scannability, the physical size of a Quick Response code is a key factor to consider. The recommended physical size of a Quick Response code needs to be 0.8 inches by 0.8 inches (2 cm by 2 cm). This excludes the quiet zone. With this size, any smartphone with QR code scanning capabilities can scan and interpret successfully. 
Also, it's important to note that Quick Response codes need to be resized based on the distance from the user or viewer. The QR code needs to be large enough if the scanners are farther away. Experts recommend a 10:1 distance-to-size ratio. For any digital application, the right QR code needs a minimum of 240 pixels at 72 DPI. 
Contrast

 
A professional Quick Response code needs to have a contrast between background and foreground colors. Mobile phone cameras won't recognize it if it doesn't meet this requirement. 
A light-colored backdrop like pink, yellow, or white is recommended. A darker color is ideal for the foreground. So, your QR code's foreground can be forest green, navy blue, or brown. 
Clarity and Sharpness

 
A big QR code doesn't mean it's clear and sharp enough. What this means is that Quick Response code scanners won't decode it. To make sure the Quick Response code is scannable and readable, its squares need to be crisp and clearly visible to your naked eye. 
Keep your modifications minimal. Avoid any attempts to skew, shrink, or stretch your Quick Response code once you create it. 
Print Resolution

 
Make sure your printout is of high quality and resolution, especially when you are planning to have a printable one. As a rule of thumb, a minimum of 300 dots per inch (DPI) resolution is recommended for any Quick Response code size. 
Design Element Quality

 
Any design element you want to add to your Quick Response code needs to be of high quality. The design element, according to your needs and requirements, can be a logo, an image, or any other design component that QR code generators support. Low-resolution images can make your Quick Response code appear blurry, which affects its scannability. 
The Quiet Zone

 
The empty margin or space surrounding the four sides of the Quick Response code is what's referred to as the Quiet Zone. This space is important as it enables the scanners to identify, recognize, and interpret the QR code quickly. 
For maximum scannability success, ensure your Quick Response code features a quiet zone of approximately 15% of the entire dimension. 
Use Call to Action to Urge People to Scan the Quick Response Code

 
The main purpose of creating a QR code is for people to get attracted and scan it. In order to achieve this, you need to provide them with a genuine reason why. Including a catchy phrase near your QR code, even something simple, will help persuade scanners. 
It's also a good idea to add some clear and precise instructions next to your Quick Response code. Adding something like "tap on your camera application and focus it on the QR code to scan" can go a long way to make sure your Quick Response code attracts as many scans as possible. 
Finally, be sure to position your Quick Response codes strategically. Possible users can dismiss your QR code easily if, for example, it is hidden from plain sight or tucked away in a corner. Always remember these top tips and tricks when creating your QR code to ensure it engages and converts.