In Our previous article, we covered VPN topics like How to Check Your VPN is not Leaking Your Personal Information, Will a VPN keep You completely private and anonymous online? Most of the time we are thinking VPN is just used for accessing blocked websites but in reality, you can do more with it.
With this post, we are exploring Top 5 things that you can do with a VPN.
New Things You Can Do With a VPN
1. Access Tubi TV
Tubi TV for Android gives you access to popular movies and TV shows in HD, for free. Thanks to the introduction of GDPR in May, the streaming service is no longer available in Europe, but you can get around this by installing an APK of the app from https://tubi-tv.en.uptodown.com/android  and using an Android VPN to make it look like you're in the US.
2. Stream free-to-air sport
A lot of sport is streamed live in host countries, but not elsewhere. If you can find a broadcaster streaming a live match, race or other events, you can use a VPN to pretend to be in that country and view the broadcast as it happens. Obviously, this should only be done with legal, free-to-air streams.
3. Don't wait for Android updates
When – or indeed if – you receive an updated version of Android depends on your mobile provider, but you may be able to jump the queue by using a VPN.
If you know the update has started to roll out in other countries, you can use a VPN to appear to be located elsewhere, then go to Settings, System Updates and check to see if the update has become available to you.
4. Download Games Early
Games often receive a staggered launch across the world, which means that gamers in some countries get to play them before those of us in the UK.
A VPN will get around this geo-restriction and, as an added bonus, you might end up paying less for games and downloadable content, and enjoy superior streaming.
5. Save Money on Flights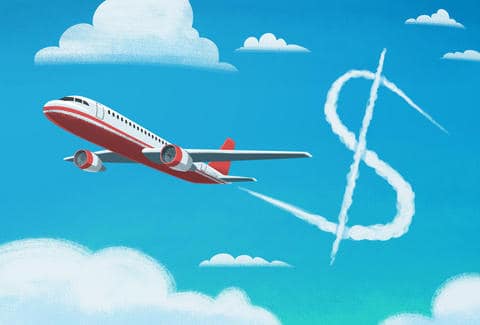 Airlines change their prices based on demand, and dynamic profiling means that the prices one customer sees may be different from those offered to someone else.
Using a VPN to change your apparent location can result in you being offered cheaper fares for the exact same flights. When comparing flight and hotel prices using a VPN, make sure you open a new private-browsing window each time.