You may have noticed a brief usoclient.exe popup every time you start your Windows 10. This is not a default for Windows and will make one curious. This odd occurrence for most people is what triggers an interest in Usoclient.
This process is called through the task scheduler and may sometimes create conflicts in a user as to its legitimacy, most often nurturing thoughts of possible malware.
I will use this article as an explanation of usoclient.exe and help you understand how to distinguish security threats from a legitimate component. Also, I will take you on a short guide of disabling it.
What is Usoclient?
This executable is a legitimate component of the windows update. It is mainly for automatic update checks; running scan tasks for windows update installation or resumption. USO stands for Update Session Orchestrator. It serves as a replacement for the Windows Update Agent on Windows 10.
There are a few things to note when considering the usoclient.exe. First is the security implication. the fact that it could appear as a pop up without a conscious process by the user makes it feel like a malware.
Second is the choice to delete or keep it.
Usoclient Security warning
Because of the way this executable creates pops ups, it becomes possible for malware to pose as this legitimate executable or as some other system file with high privileges, This will be a nice way to avoid detection by security scans.
It is wise to check and note the location of usoclient to guard against a malware imposer.
Open Task Manager and under the processes, tab locate the usoclient.exe by scrolling through the Processes list It is usually under one of the service host: local system processes, and will be likely under the name Update Orchestrator service.
Right-click on the process and select the Open File Location option.
If the file location does not open to C: /Windows/System32/, then there is a great possibility that your system has some infection 🤦‍♂️. You will have to employ a powerful scanner to get rid of the virus.
Note:- I have written a post for people looking for the answer of What is LockApp. exe on Windows 10?, do read it If you are interested.
Deleting or keeping usoclient 🤔
Deleting any file stored in the C: /Windows /System32/ location of one's system could be a risky endeavor. It may trigger some unwanted system behavior.
With the case of this executable, it is likely the system recreates the file during the next startup if it is deleted.
Rather than deleting it, one may rather consider the less radical step of disabling it or allow Windows Troubleshooter to fix the bug that will cause the CMD prompt of UsoClient to cling on your screen indefinitely.
The steps below should offer a fix that manages to remove the usoclient.exe CMD prompt.
How to disable usoclient
There are two ways I will show you for disabling usoclient.
From Registry
Using Windows Troubleshooter
From Registry
Open Run Window with hotkey Windows key + R. Type "regedit" and hit Enter to open up the Registry Editor.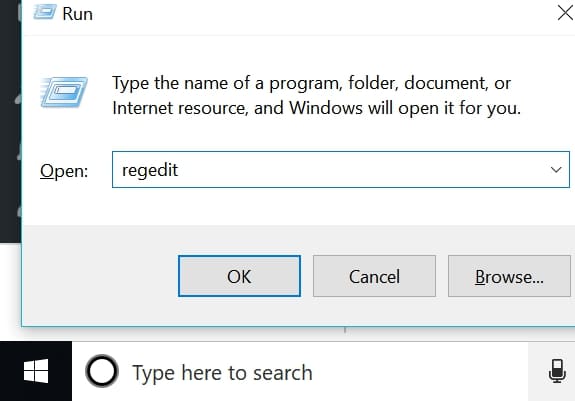 Navigate to HKEY_LOCAL_MACHINE \ SOFTWARE \ Policies \ Microsoft \ Windows \ WindowsUpdate\ AU on the left pane.
With the AU folder selected, on the right panel, right-click on free space and choose New > Dword (32-bit) Value.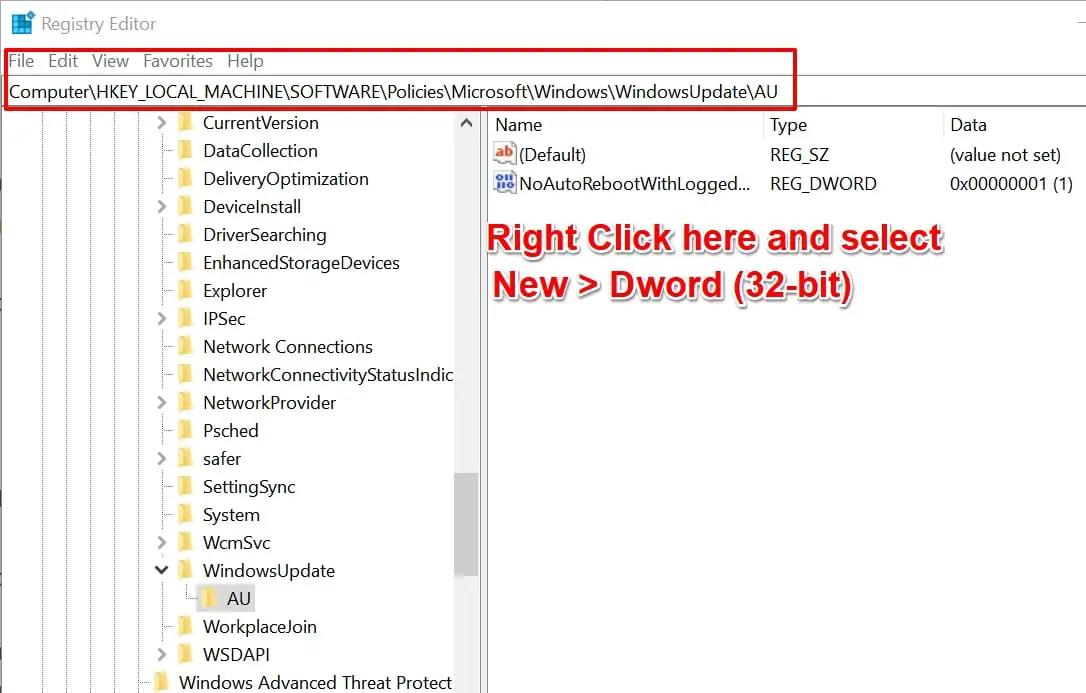 Then, rename the newly created value to NoAutoRebootWithLoggedOnUsers.
Right click on NoAutoRebootWithLoggedOnUsers and select modify, or Double-click on NoAutoRebootWithLoggedOnUsers and set it's value to 1.
Next reboot the computer.
Note:- I have written a post for people looking for the What is ctfmon.exe?, do read it If you are interested.
Using Windows Troubleshooter
Open the Run window. Type "ms-settings:troubleshoot" and hit Enter This opens the Troubleshoot tab of Windows 10 Settings.
Under windows update, click "Run Troubleshooter".
Next just follow the prompts to fix the problem.
Conclusion
it is important to Keep in mind that if you end up disabling the usoclient.exe you'll likely prevent your system from staying up to date with the latest updates.
I usually will not recommend deleting or disabling this system processes unless it is an absolute necessity.