Windows 7 lets you add floating widgets – clocks, calendars, photos, news feeds and system monitors – to your Desktop but they were dropped from Windows 8 due to "serious vulnerabilities". Win10 Widgets safely brings them back to the latest version of Microsoft's operating system.
Built using the Rainmeter customization tool, which is included in the download, it lets you add customizable widgets to your Desktop.
The widgets are designed to suit any wallpaper and screen resolution, and automatically adapt to your Windows 10 accent color.
Win10 Widgets comes with a good selection of widgets to get you started and there are more planned for the future.
Here is Step-by-Step Process to add widgets to windows 10 desktop
Step1:- Download and run the program, selecting the Standard Installation option. The default widgets are displayed on your Desktop.
These include a clock, battery meter, drive-space monitor, Wi-Fi, volume control, system monitor, and weather. Click and drag to move them
Click and drag to move them around the screen.
Step2:- Close the Welcome widget by clicking the 'X' in the top-right corner. To close any of the other widgets, right-click one and select 'Unload skin'.
The right-click context menu is used to customize the different widgets and add new ones. You can change a widget's size under Variants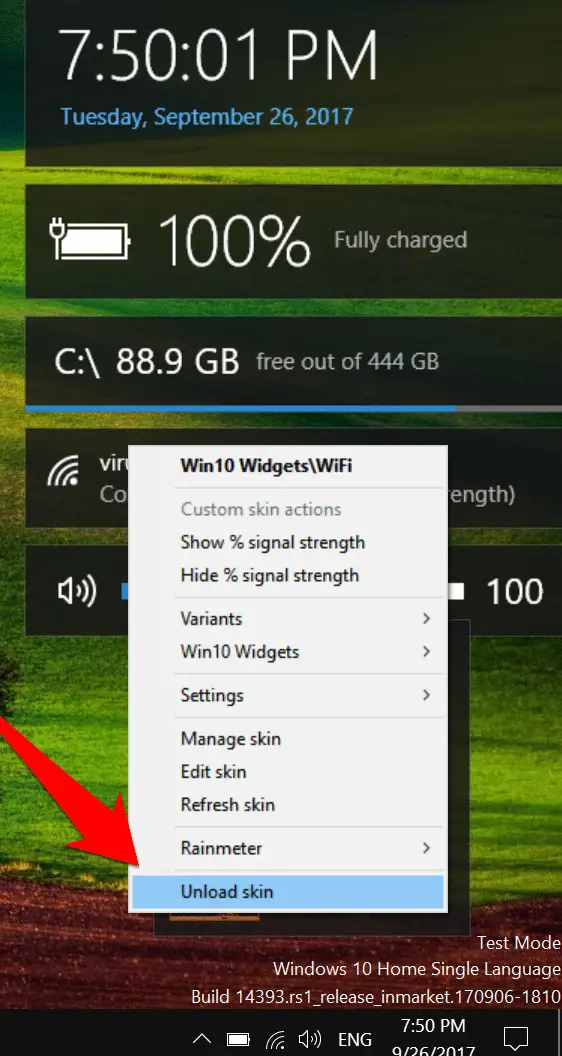 Step3:- To add a new widget, right-click an existing one and go to Win10 Widgets. Choose a widget from the list and select the size you require.
There are some additional widgets that aren't loaded by default, such as the Spotify one. You need Spotify installed for it to work, though.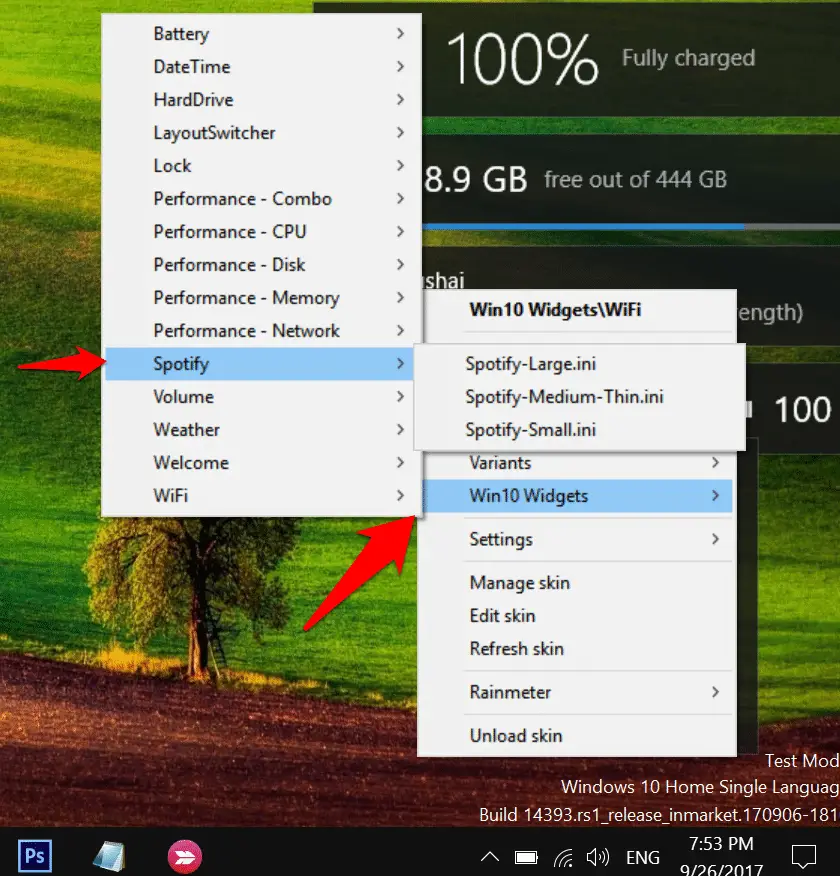 Step4:- The Settings menu lets you customise the look and behavior of the widgets. You can adjust the position and transparency (in 10% steps) and have the widget disappear when you move your mouse over it.
This is handy if you don't want widgets getting in the way of your Desktop.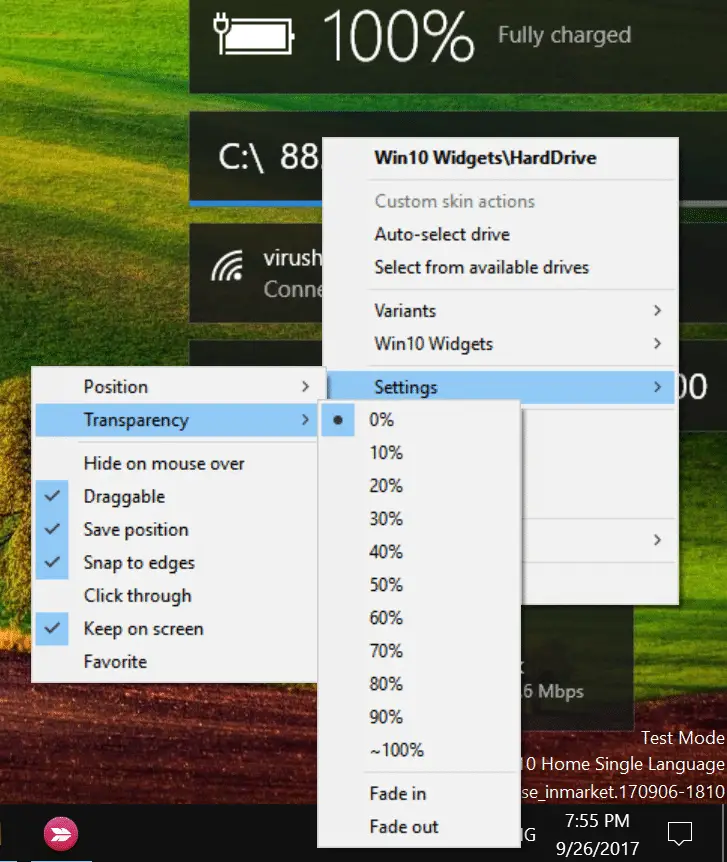 Add widgets to windows 10 desktop With Rainmeter
Rainmeter is a utility that does the same thing for Windows desktops, offering a choice of widgets – called gadgets – that show useful information and link to actions, such as opening programs.
Download Rainmeter from www.rainmeter.net and run it.
This adds an icon to the notification area, which opens the main Rainmeter window. A selection of desktop gadgets will appear, showing information such as time, drive usage, CPU, RAM, swap file use, network activity and more.
Expand the 'illustro' skin, then expand Disk, and you'll see two variations of the disk information widget: '1 Disk.ini' and '2 Disk.ini'. Select one and click the Load button to show it on the desktop.
Expand every section in the theme and select each item, then load or unload items to determine whether or not they appear on the desktop. If you have a choice, try out each option to see which you like best.
Each gadget has a number of settings, such as its coordinates on the screen, what happens when the mouse hovers over it, transparency and so on. Experiment with the settings to see what works best.
Gadgets are bundled into skins. Rainmeter comes with one skin, but there are many more available –
for example, go to https://www.deviantart.com/rainmeter , select the Gallery tab and click Skins on the left. There are 17 categories of skins on offer, such as 'Time and Date', Weather, System Monitoring, 'Notes and Quotes', VU Meters and many more.
Find a theme you like and click the Download button, then open the Downloads folder and double-click the '.rmskin' file you downloaded.
This installs and activates the skin, and the desktop gadgets appear. Right-click any gadget to access a menu that lets you unload the skin or customize it without opening the main Rainmeter window.