Every day thousands of packages are delivered around the world by Amazon. The level of speed and efficiency displayed by Amazon in managing such a tremendous amount of patronage is incredible.
With such a great number of customers daily, it's not a surprise when a few complaints about their Amazon package not delivered on time—or at all. 
This article will focus on what to do if your Amazon package is not delivered by the estimated date. The frequently asked questions on the topic will be answered in this article.
Below I will give answers to the most common complaints in Amazon order deliveries.
How Do I Check My Amazon Order Status?
Not everyone who orders on amazon even borders to check the status of the order, unless it is past the estimated delivery day and they have not received the package.
To see what's going on with your package, you need to first of all log into your Amazon account.
In the menu select "Returns and Orders". You'll see all your orders—sorted by day of order—under the orders link.
The status of each order is shown, including orders which have been delivered (the day of delivery, and address delivered to is shown). If the order was delivered to the mailbox or your doorsteps, it will be shown also.
For orders that were not delivered, you can click on " track package" to see more details about the order. The details include the delivery address and tracking ID, as well as the shipping service (UPS, USPS, or others) used for shipping. If there was a failure in delivery, the detailed shipping link will give a brief explanation why.
What Do I Do If My Order Has Not Been Shipped?
It is possible that when you checked the status of your order, it showed it was being processed. If the status remains that way for longer than you would usually anticipate it is likely because the delivery is not being fulfilled by Amazon.
If you're buying from a third party seller, the chances of your order not being delivered on time is higher. If a third party (Amazon marketplace) seller is fulfilling the order, there may be an extended shipping time.
You can check the estimated arrival date under the price when you place your order. If that delivery date is exceeded, you should contact the seller. 
On the order details page, select the "Contact seller" option. You can then ask about the order. If your order is eligible for Amazon Prime, contact Amazon customer service to ask about your order.
Why Does My Order Stay Pending For Longer?
When you buy from a third-party seller, it is possible that your order may stay pending for longer periods than you are accustomed to. That is however not the only reason why the status of your order is seen as pending.
Another reason why orders may be pending is emergencies, and other unforeseen events both internationally and regionally. Emergencies stretch the capabilities of Amazon, and in those events, some orders are prioritized.
Examples of these emergencies are disease outbreak, power outages, natural disasters. When such events occur, Amazon recommends that you wait an extra 2-3 business days.
Why Is the Status for an Order I Did Not Receive Shown as Delivered?
For some, the issue is not just that of an Amazon package not delivered, but a package that is supposedly delivered but was not received by them. If the estimated arrival date for your order has passed without you receiving the package, check the status of the order. It is possible it is already marked as delivered.
There are some reasons why a package that has not been received is marked as delivered. It is likely that there was a failed delivery attempt and the status was erroneously marked as delivered. It is also possible that there were some transportation issues while delivering the package.
Another reason for this confusion is that your P.O. box is smaller than the item that is to be delivered. An inability to access the delivery location can lead to your package being marked as delivered when you didn't receive it. If the delivery driver has to pass through a security gate or buzzer the delivery location may be inaccessible to him.
If the delivery location is deemed insecure, either because of the potential exposure of the package to adverse weather or theft, you may experience this problem. 
You may have made a mistake while filling in your address. If you omitted the apartment number or gave the wrong address then you won't be able to receive your package.
If you used your former address, you also face the same problem. It is also possible someone at your address who wasn't expecting a package refused delivery
The bottom line is, for every Amazon package not delivered, there are several reasons why it may be marked as delivered even though it is not.
What Should I Do If My Order Status Is Shown As Delivered When I Have Not Received the Package?
Usually, when the status of your package is marked as delivered when it has not been received by you, the status will be rectified with time. The package will be delivered to Amazon and you'll get a refund.
You should also go to the seller link and ask questions. On the status page, you'll see a link to the seller page next to "Sold by". On the seller page, you'll see options, including an option to ask questions.
You can also use the " returns and refunds ", "shipping policies" or "help" links for more information.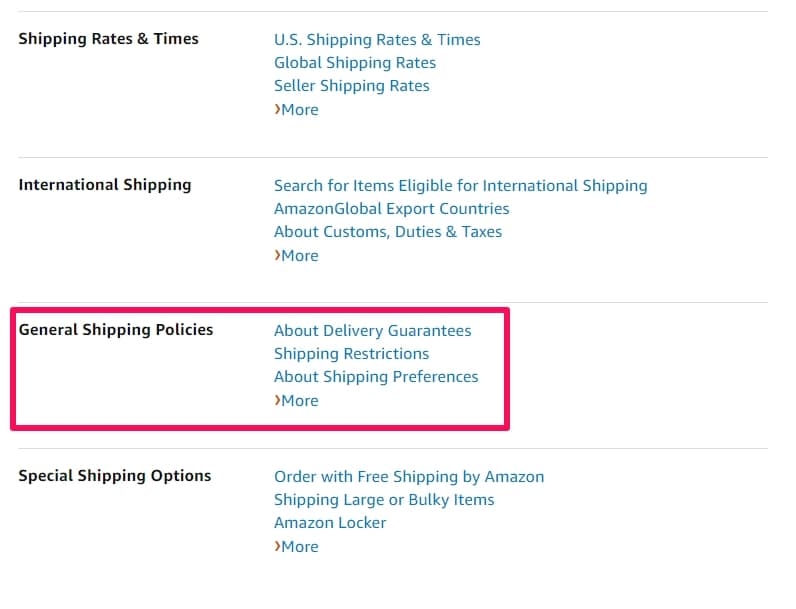 Can I Cancel My Order?
Yes, you can cancel your order. If the order is taking longer than estimated to arrive you can cancel it and get a refund. Another option is to change shipping speed so your package can arrive faster. As long as the package is not marked as delivered, you can cancel your order.
Go to the order status page and select the cancel order.
What Does "Buying Fulfilled" by Amazon Mean?
When you are buying a product on Amazon, for some products, when you add them to the cart, you'll see the message "this item is fulfilled by amazon.com" on the seller page. 
If you're wondering what this means, it means that the third party seller stored the product in an Amazon fulfillment center. The packaging and shipping of the product will therefore be handled by Amazon staff. It also means that Amazon Prime subscribers get free shipping.
It is safer and faster to buy products that are fulfilled by Amazon.
Do All the Questions Answered Apply To Amazon Prime Subscribers?
Yes, all the questions answered apply to Amazon Prime subscribers. They can check the status of their packages. They can track their orders if the need arrives. They can contact customer care to ask questions.
In addition to that, they are eligible to get a free month subscription on Amazon Prime if their package is not delivered on time or manhandled.
What Is Amazon A-to-Z Protection?
It is important for there to be guarantees against fraud, delays and other malpractices when buying on Amazon. Since you are buying from people you don't know, and who probably live far away from you.
To guarantee against cases of Amazon package not delivered, and other things that may prevent people from buying on Amazon, the A-to-Z guarantee is implemented.
The A-to-Z guarantee mandates that compensations of up to $2500 be made for any goods purchased on the Amazon website. Before you can make any claim for compensation, first contact the seller and give 48 hours for a response.
If the response is not satisfactory, you can then file a claim. The claim has to meet at least one of the below conditions:
You didn't receive the item after 30 days; or three days after the estimated arrival date.

The article delivered was damaged or defective, or was different from what was ordered.

You returned the item but did not receive a refund.

You need to return the order internationally but the seller doesn't give you a U.S address or an international shipping address.

The seller miscalculated the shipping or customs cost which you had to pay upon delivery.
The claim must be made not more than 90 days from the estimated delivery date. To make the claim, go to "Accounts and Lists" then "your accounts".
Next, go to "your orders". Under the order you want to make a claim, select " File/view claims". Explain why you are making the claim and also choose "request find through A-to-Z" guarantee.
Conclusion
Your Amazon package not delivered? This article tells you everything you need to know, and how to solve any potential problem relating to that.