Securing your data is of prime importance. In today's digital age data and information is often the treasure cove. It is extremely important for individuals and organisations to backup and safeguard their data. Most of the organisations have laid emphasis on data backup and make use of dedicated servers for the same. However, a majority of the home users are not aware of how they can backup their Mac. In this segment we will walk you through the best free backup solutions for Mac users,
Best Free Backup Tools For Mac
1.Time Machine
Lets start the list with Time Machine, the macOS very own backup program. I have been using Time Machine since a couple of years and the feature has served me well. All you need to do is plug in a portable hard disk and configure the time machine to backup your data periodically. That being said Time Machine lacks advanced options and offers a very basic user interface. If you are a home user and are looking out for a basic backup tool the Time Machine should serve you well, else read on.
2.FreeFileSync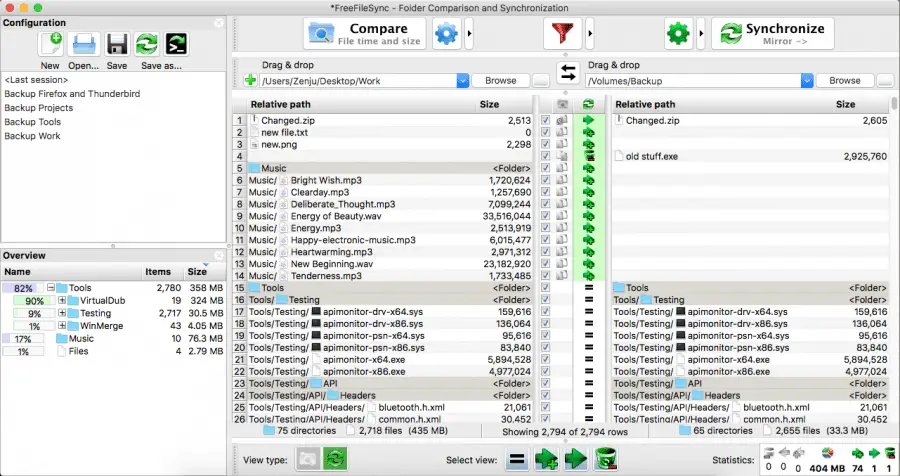 FreeFileSync fills in the void and offers all the advanced features that the time Machine misses out on. The file explorer interface can be used to sync contents accross two sources. The best part is that the FreeFileSync offers a good degree of control to the users when it comes to the specific files/folders that ought to be synced. With the two-way syncronisation you can make sure that both the folders are up to date and also handle the conflicts/duplication of files.
3.Super Duper
We have all heard of disk-cloning applications. Disk cloning is often referred to the process wherein your startup disk is backed up. In other words with this feature you can backup your entire operating system along with the user settings. The free tier of the Super Duper lets you backup and restore full disks but doesn't allow users to schedule the process. If you want to have those advanced features you need to chip in and go for the premium tier.
4.CrashPlan
Untill now we have mostly talked about local file backup. However, it is also preferred to backup data on cloud drives. CrashPlan offers you free local cloud storage and allows yout backup Mac computers by creating your own local cloud. If you are wary of trusting cloud servers you can also backup your computer on off-site locations like your office servers. The free version of CrashPlan is pretty comprehensive and offers the ability to schedule backups, create off side backups and backup external drives.
5.iBackup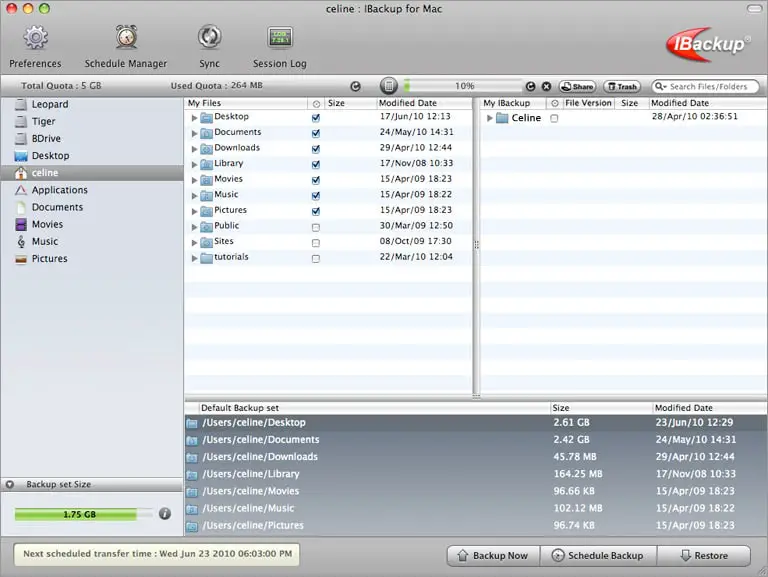 iBackup relies on a user interface that mostly resembles the macOS file explorer. The program allows you to select and backup single files/folders from your home directory. Additionally iBackup also allows you to backup system preferences and settings. Most importantly the iBackup is very efficient when it comes to backing up your Mac.
Conclusion
The world of free backup is less populated than it once was. However, two core applications, Time Machine and SuperDuper, can work together to create an excellent backup system that will protect you from many kinds of data loss. Just add a cloud backup service like Backblaze or Carbonite. Then you'll have a robust backup system to keep your Mac's files safe.