Android is often a more preferred platform to work with by most mobile phone users. It has a large variety of applications you can choose from, all downloadable from the play store.
The platform virtually allows you to do anything you want. With this post, we are going to learn How To Clear Internal Storage On Android.
The flexibility of an android device enables users to stuff it up constantly with applications which often leads to limited space. This in turn creates a difficulty in the installation of a new app or simply downloading new media.
The first thing to do when you notice that your device is suddenly full is to find out what exactly is eating up space. To do this;
Navigate to Settings on your interface
Navigate to storage and click on it. This window would tell you what data is taking up your space. This would also enable you to decipher what you find unnecessary and delete.
It would not give you the specifics; it would only feed you with a general sense of what is eating up your space.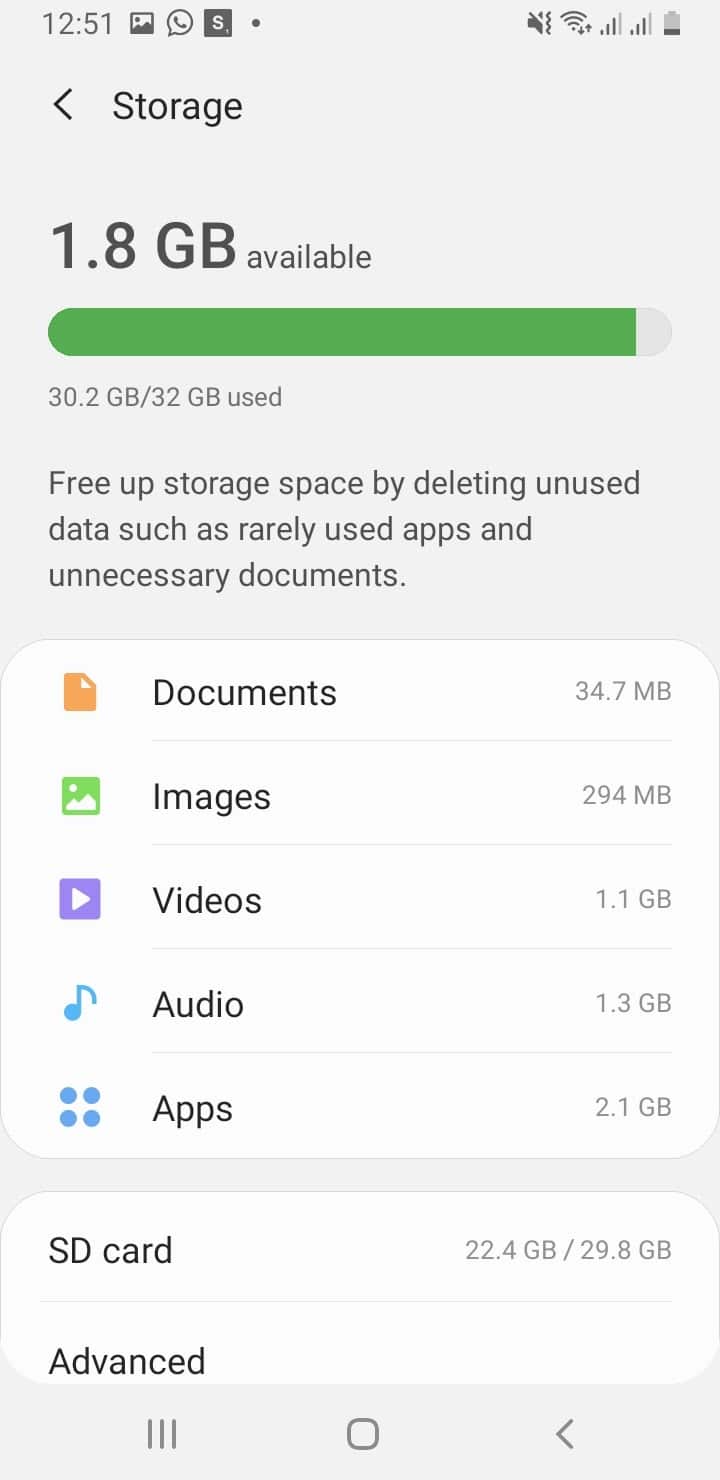 There are various ways of freeing up space on your android.
Delete cache files to Clear Internal Storage On Android
Cache files are sort of like reference files, often referred to as junk files. If you are making use of an app and suddenly go off, a cache file is stored to enable you to retrieve data easily the next time you want that same data.
This prevents your apps from reloading whenever you want to make use of that app. These files are safe to delete. To delete your cache files;
Navigate to settings > storage > click on clean now to remove unnecessary data. This option may not display if you do not have a storage crisis on your phone yet. 
Clear Data to Clear Internal Storage On Android
Clearing data would mean losing login details of most of your applications but this action clears up data that has been stored over time by the constant usage of an app. To clear data, you have to do that independently on each app.
Navigate to Settings > application > choose the app you wish to clear > click on the app to view its information > click on storage.
The storage page will open to reveal the amount of cache and data being used on your device. Click on clear data or clear cache to free up space.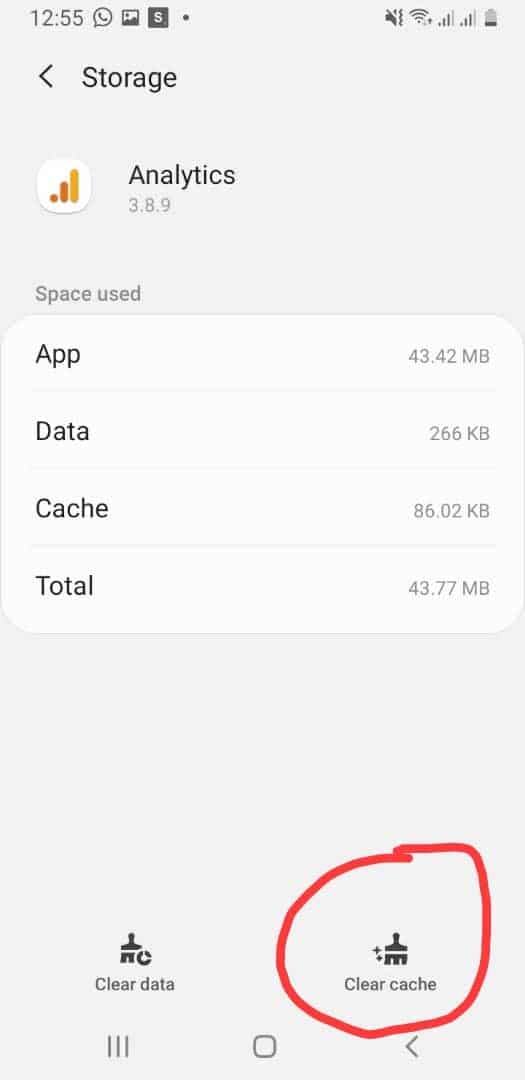 Move your applications to your SD card
Not all applications can be moved to the SD card but it is necessary to move the applications that can be moved to the SD card to free up space on your device. To do this;
Navigate to settings > Applications > Choose the application you wish to move and click on it. The application info would be displayed.
From the application tab, click on "storage". Here you would see where the application you want moved is stored.
Click on the change button to move it from internal to external storage (SD card).
Transfer your files from phone to SD card
Here is how this can be achieved;
Navigate to "my files" on your android device
Click on my device
Select all documents and click on the three dots at the right top corner of your screen
Various options would pop up. Click on move to move all your files to SD card.
Delete Your Downloads
Every Android device comes with a folder dedicated to downloads. It often contains photos, docs, videos, and a variety of other files including APKs. There are chances that some of the files on your downloads do not mean a lot to you.
Nevertheless, they are taking a chunk of your storage. (I personally have my downloads filled with photos of places or Pizzas or some weird stuff I love to google up)
Your download folder sometimes called My FIles will be in your app drawer. You should tap and hold this file to get a delete option. Other times, there may be a trash can icon. Tapping on this will delete the content of this file. 
Make use of Google Photos
I think this is one of the most brilliant ways to save storage on your Android. Google Photos lets users the opportunity to backup a huge number of photos. You will be able to back up about every single photo on your mobile device.
The interesting part of this is that it will not count against your google drive space. As soon as you have your photos backed up, you could delete from your phone and create extra storage space. 
For this to work, it's important that you turn on Google Photo's Backup and Sync on your Android. Open the Google Photos app, go to settings, Back up & Sync, then turn it on.
You will have the option to backup your images using high quality (As much as 16 megapixels) or original size. Please note that there is unlimited storage for high-quality storage, but original size photos eat into your allocated Google Drive storage limit. 
As soon as you have your storage backed up, it is safe to go and delete the image files on your mobile device and free up some extra space. 
Make use of external applications
There are various applications on the Google play store that can help you decipher unnecessary files on your android. The Diskusage app which is a free application can help you see what is eating your space.
Visualise Your Android Storage Space with this Free App
After installation, simply launch the application and an interface would be shown to you of the exact applications and amount of data consumed by each app.
How to See The Folders and Files Taking the Most Space with Files Go
Android has a built-in tool that is helpful for knowing the space used by the different types of data. Sadly, it may not give the exact amount of space that has been used by the individual folders and files. 
To accomplish this, a user will need a new app called Files Go from Google. This app is free in the Google Play Store. When the app is installed, it is important to grant storage permissions and app access when starting it up.
On the main interface, it displays a few useful and important metrics. You would be able to see Unused apps (if there are any), duplicate files, downloads, temporary files, and even the files that are taking up a lot of space.
This app is very intuitive and allows users the ability to easily spot apps and files that constitute a waste of space.
When users tap on any of the category cards, they will be able to access content for the category.  This allows them to choose or pick what they need to be deleted.
It also comes with a temporary file option that allows a user to know what apps are holding up space and users will be able to clear them off.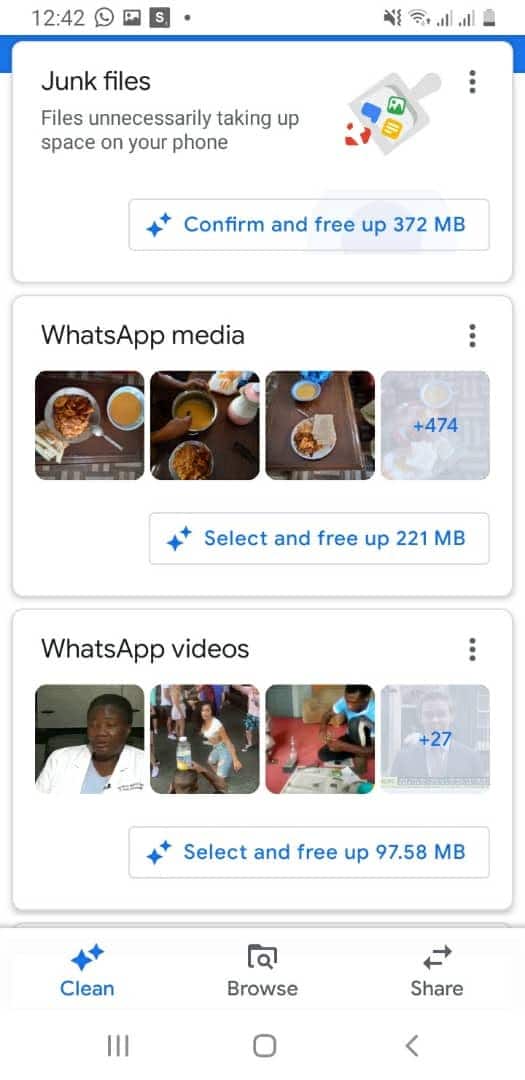 Tapping on the "Files" option at the bottom allows a user to look at the storage in a petter categorized view.
Files Go by Google: Free up space on your phone
In just a few taps, you can free up space more quickly and easily than ever: Delete old photos and memes from chat apps, remove duplicate files, erase unused apps, clear your cache, and more. If you're like our beta testers, you can save on average 1GB of space in the first month.
Closing Thoughts 
The Android operating system continues to increase in popularity and takes a large chunk of all mobile device users. This is largely due to its ease of use and customizability. Sadly this comes with some disadvantages one of which is extra unused data and a very easy to fill up memory space.
The tips discussed in this article tackle how to free up extra storage on your Android device. I would love to hear about your experiences with freeing up space on your devices.
While I have talked about fixes that have worked very well for me, it will be interesting to know what works the best for you. If you have recommendations or 3rd party apps you are accustomed to, these will be nice to know as well.