No one should take for granted the importance of a disposable mobile number for verification. It may sound less of value but the fact is, a disposable mobile phone number can tremendously help you live a stress-free life when it comes to communication.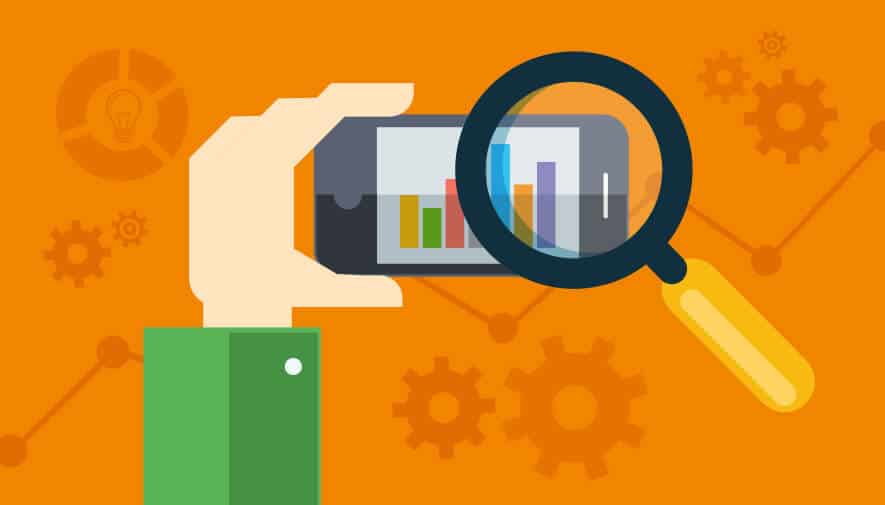 Many have already written about a disposable number online as a type of number that you discard once it has already served its purpose. However, the significance of having these disposable numbers cannot be underestimated. Here are the following reasons why:
If you want to hide your true identity or protect your privacy, then a disposable mobile phone number is the right fit for you.

The availability of disposable numbers online is always whenever you need it. There may be a time that you'll be needing the help of a disposable mobile number for verification purposes. This is true particularly if you're planning to register or sign-up on a website. Instead of giving the real one, your disposable number online will serve its purpose.

Disposable numbers are very convenient and are free to dial from their corresponding countries. It only means that it would cost nothing for someone to dial the number

Advertising your business whether online or offline with a temporary number will also provide your customers and prospect relative ease in getting access to your business.
These and much more are the benefits of integrating a disposable mobile phone number to yourself as an entrepreneur and as a small business owner. Furthermore, it is very beneficial to startups since they could create an advertising and marketing campaign without spending a great amount of money intended for contact information. Additionally, they can scale their campaigns if they are returning positive or negative feedback. As such, they can create another one and discard the disposable numbers associated with the previous campaigns.
More often than not, people keep on asking why they need access to these types of numbers when in fact, they have already existing mobile phone numbers? Even though that is quite true, there are certain instances that you will wish you had a temporary number. Let's discuss some of the possible scenarios:
As you are browsing the Internet, you happened to visit a site that promises free traffic for your website. Upon knowing it, you suddenly jumped in and filled out the registration form, of course, giving out your contact information including your email address and contact number.
Suddenly, you received a text message asking to verify your phone number. And without a warning, you simply reply, "Verified". Then that's the start of all. You started to receive unwanted attention from unknown sources. Promotional text messages from different companies or businesses without your consent immediately flood your inbox. Then came the realization, you wish that you register a disposable mobile phone number upon signing up.
Nowadays, it is not uncommon to hear news about people being hacked or scammed. Credit card information was stolen without the owner having a clue about how it happened. Unknowingly, once you use your real phone number in registration, part of your data can be viewed by the public. Thus putting your privacy at risk.
And since these unscrupulous individuals are experts in exploiting computer systems, they can have unauthorized access to your account by getting initial information from your phone number alone.
Sounds crazy, right? But that is the truth. And the worst part is, aside from destroying and stealing, they can even prevent you from accessing your system.
What is the importance of a disposable mobile number for verification?
Now that you have an idea of how stressful it would seem if it ever happened, it is paramount that you should know the importance of disposable numbers for verification purposes.
Let's say you signed up for a particular offer on the Internet using a disposable number online, you don't have to worry that your personal information will be accessible by computer intruders since they are not in any amount connected to your sensitive data. You can even dispose of the number immediately after verifying. After all, that is one of the major purposes of a disposable mobile phone number.
In Craiglist, an American classified advertisements website, most of its sellers use disposable numbers because they can stop the service to that number once a purchase has been made with their advertised items.
In case that you involve yourself in online dating, a disposable number online can help preserve your privacy and security.
Mobile numbers are part of our daily communication. Businesses would not last long without a proper communication system. Same with entrepreneurs, reaching with their prospects or even marketing their ideas cannot be successful without relying on mobile phone numbers. Nevertheless, we should be aware of situations where our privacy might be put at risk. And that is the time to integrate a disposable number online.
How to get a disposable number?
The Internet is swarmed by countless service providers, but you should get your temporary number from a reliable source such as Hottelecom.
At Hottelecom, you can get the following benefits that you can't avail of to others. Such benefits are:
More than 100 payment methods including cryptocurrency payment.

Data privacy is guaranteed with every purchase of a disposable number from Hottelecom.

You can always count on us. Our customer-friendly support is always on alert to provide prompt response to your every concern.

Stability and high-quality connection are one of our main advantages over others.

You can enjoy connecting the number to your marketing campaigns or marketing research.

And even if they are disposable numbers, you can have real-time management of message forwarding from your personal account.
Think of those advantages that you can get once you choose Hottelecom as your virtual phone number service provider. Not only that, but we also have a wide array of VoIP services that cater to different business communication approaches.
However, we are not recommending a disposable number online for banking and other financial transactions. Bank institute, as we all know, will provide you with a regular update of your financial accounts from time to time. So a virtual phone number on a monthly basis is highly recommended. Don't worry, the price for this type of number is way cheaper than you think it is.
Final Words
If you would consider any successful multinational corporation, they are all using local and international virtual phone numbers, including disposable numbers. Although disposable numbers are temporary ones, they are still of the utmost importance in situations that require strict confidentiality.
Here at Hottelecom, we are committed to providing the best virtual communication services to entrepreneurs, startups, small and medium enterprises. Even large-scale businesses can avail of our reliable services depending on their needs.
If you've already decided to acquire a disposable mobile phone number but don't know what to choose and where to go, don't hesitate to reach us. Our Tech Specialists are more than happy to serve and assist you with all your virtual communication needs. We would even help you assess your business and figure out the right cloud-based system that would exactly fit your budget and trade.