Chances are that your computer is slower now than when you first got it. This is partly because your hard drive fills up with unwanted clutter, including temporary files, cached web pages, old installers and general junk. If left to accumulate, this build-up can slow down your PC even more or cause it to crash completely.
Thankfully, if you're running the Windows 10 Creators Update, you can use a feature called Storage Sense to get back on top of things. Storage Sense isn't new – it's been available in Windows 10 since the operating system launched in 2015 (and was included in Windows Phone 8.1 before that) but the Creators Update has revamped it, making it more useful. If you haven't tried it yet, now is the time to see what it can do for you.
Free Disk Space Automatically with Windows 10 Storage Sense
1.You can customise the way Storage Sense works to tailor it to your specific needs, or you can enable the tool and trust the default settings. To switch it on, go to Start, Settings, click System and choose Storage from the list on the left-hand side. Remember that you need to have the Creators Update installed.
2. All your hard drives are listed under 'Local storage', and you can see how much free and used space each one has. Click any of the drives to see a breakdown of how much space is occupied by temporary files, videos, pictures, music, documents, 'System and reserved' data, and more.
3. Click an entry, such as Videos, to see which folders those items are stored in. When you click the name of a folder, it opens in File Explorer and you can delete its contents
manually. Choosing the 'Temporary files' entry in the list gives you the option to remove junk and empty the Recycle Bin. Click 'Remove files'.
4. You'll see the 'Storage sense' option under the list of drives. This is switched off by default. Flick the switch to On and Windows will automatically delete any junk files from your PC, including temporary files, leftover junk from apps you've removed and anything in the Recycle Bin that's more than 30 days old.
5. You can now leave Storage Sense to automatically manage your hard-drive space for you. However, if you want more control over how the tool works and what it removes, click the link to 'Change how we free up space' under the toggle switch.
6. From here, you can choose whether or not to 'Delete temporary files that my apps aren't using' and 'Delete files that have been in the recycle bin for over 30 days'.  Keeping both options switched on will free up significant amounts of space over time.
What is taking up space on my hard drive Windows 10?
7. The same screen gives you the option to 'Free up space now'. Click the 'Clean now' button and Storage Sense will get to work, providing you with information on the amount of drive space it has cleaned up. A running total showing how much space the tool has reclaimed over the past month appears at the top of the page.
8. Click the Back button to return to the main storage page (or go to Start, Settings, System, and Storage). Under 'More storage settings', you'll see two links – 'Change where new content is saved' and 'Manage Storage Spaces'. Both are worth investigating. Click the first option to manage where Windows saves new content.
A Complete Guide to Windows 10 Registry Tweaks
9. On the 'Change where new content is saved' screen, you can choose which drive your PC saves different types of content to. For example, if you want to store all your photos and videos on one drive, and films and TV programmes on another, you can set this up here. Click the drop-down box and choose a new location from the list.
10. Storage Spaces protects your data from hard-drive failure by saving your files to two or more drives. This is a great solution if you have a spare hard drive.
To set it up, click the 'Manage Storage Spaces' link. In the new window that opens, click the 'Create a new pool and storage space' link and follow the instructions.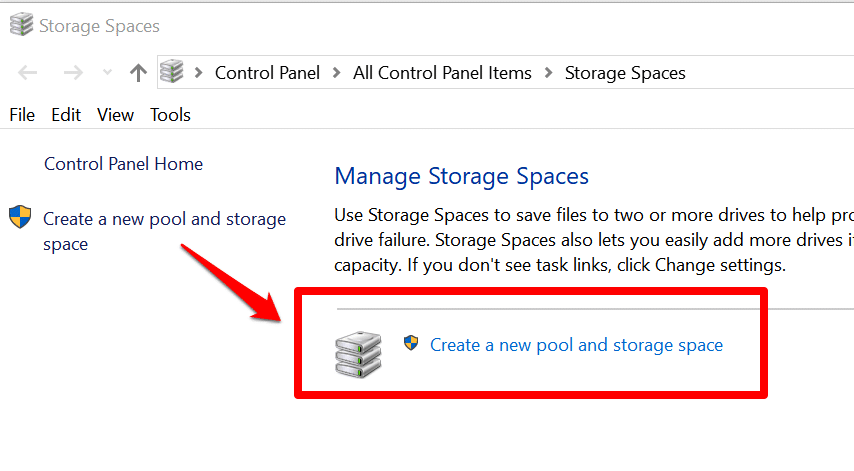 Hope my article "How to Free Disk Space Automatically with Windows 10 Storage Sense" helps you to Free Disk Space Automatically with Windows 10 Storage Sense. If you have any query, feel free to comment.