How likely is it that a robot will take my job?
Those who wish to become taxi drivers, secretaries or parcel carriers in today's world should think twice about this. Sooner or later, such professions will fall victim to digitalization. The work is too stereotypical for a machine to be unable to do. Another job that is no longer suitable for being a dream profession is that of a recruiter. For not
only are work processes being redesigned, but also the procedures for finding and occupying job vacancies – it has long since become digitalized.
Personnel market: massive turnovers
Job portals mark the beginning of this development, which brought printed job advertisements to the Internet. Subsequently, networks such as LinkedIn and Xing were established, whose members network with each other, maintain professional contacts and present themselves. The rapidly growing market is lucrative – the turnover in the personnel market is around RM3 trillion Euros all over the world, after all.
Google believes that a future for this market exists. In 2017, the search engine giant from Mountain View established its own job portal, Google Hire. This portal is supposed to simplify the recruitment process for companies. Here, companies can manage candidate profiles, including contact information, resumes and calendar dates. Even companies are
feeling the pressure to change, with 40 percent of firms across the world planning the fundamental modernization of their HR systems. There is a definite hope for cost saving as recruitment agencies willingly pocket up to 30 percent of the annual salary as commission.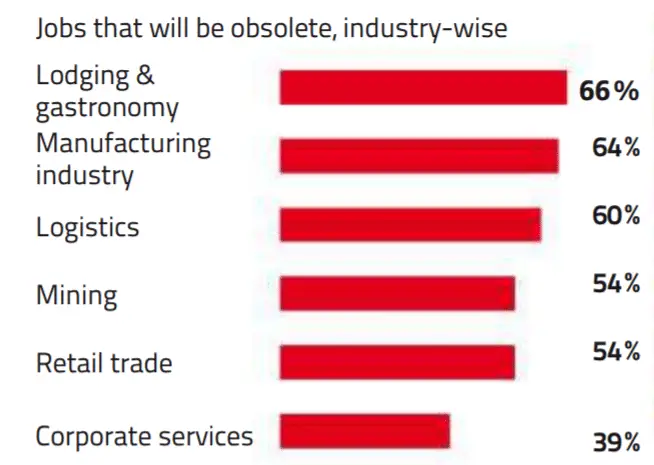 Furthermore, AI-based systems are attractive with their promises of an increased overview and quick transparency even for a massive number of applications, where they track the success of job marketing campaigns, for instance. And then there is the matching process. An AI-based recruitment agency can match thousands of skills, professional levels and locations with the millions of advertisements, which the aggregator records on a daily basis
– no human resources department in the world is capable of doing this. Meanwhile, AI systems take mere seconds to recommend the most suited applicant upon the announcement of a job offer – including potential hits from the company itself. The employment agency sometimes knows that a candidate is looking for a new job even before the candidate himself knows of this.
Top 7 Robots we can buy and feel that we're living in the Future
How likely is it that a robot will take my job?
There is some website like https://willrobotstakemyjob.com/ which will give your probability of losing your job which is also run by AI in the background like in my case I am Senior network security engineer so lets the search for my job.
Robots are looking for robots? No way!
Are humans now being universally replaced by machines and programmes that adhere to such obscure criteria? In the end, will robots be the only ones remaining to select and deal with other robots, thus creating more robots? Bleak prognoses by university and company researchers warn against a loss of up to half of the human jobs in the next 20 years in the USA alone.
However, most of the investigations only describe automation effects, which may not be compared with effects on employment as per a metastudy by the Mannheim Centre for European Economic Research (ZEW). Even if automation might lead to a loss of jobs initially, the shift will also generate new jobs. It will replace a lot of monotonous areas of activity in the low-wage sector, and it will also turn around or even completely wipe out jobs in the fields of finance, management, logistics, shipping and production.
But at the same time, as new technologies are being developed constantly and rapidly, high qualifications and lifelong further training will play a much more important role.
The philosopher of technology from TU Munich, Klaus Mainzer, expects that continuous learning will become an inseparable part of the new professional life due to constant technical innovations. ''The qualification profile will be the key issue of the future. Employees must learn to learn," he commented. In light of the increasingly complex
algorithms, even Mainzer poses the question about criteria, based on which the programmes process the assessment of the employee performance. Until now, these standards were determined by humans.Yet, by virtue of bigger data quantities and more practical examples, self-learning algorithms could optimize such decisions quicker than humans. ''Mind you, it will then become critical. We must then take a closer look at
the standards and criteria beforehand, according to which the optimization takes place," warned Mainzer.
Anki Cozmo – The Robot Has a Mind of His Own
Is the human defeating the machine anyway?
Stefan Fischer, from the psychological human resources consulting firm in Cologne, Personal profile, is concerned about this development as well. With regard to artificial competitors, the certified psychologist sees both good and bad. In his opinion, there is no doubt that AI systems can offer good models to gain a first market overview, where pure manpower would not be enough to deal with huge numbers of applications. However, the final fit of the applicant can only be determined from a personal interview.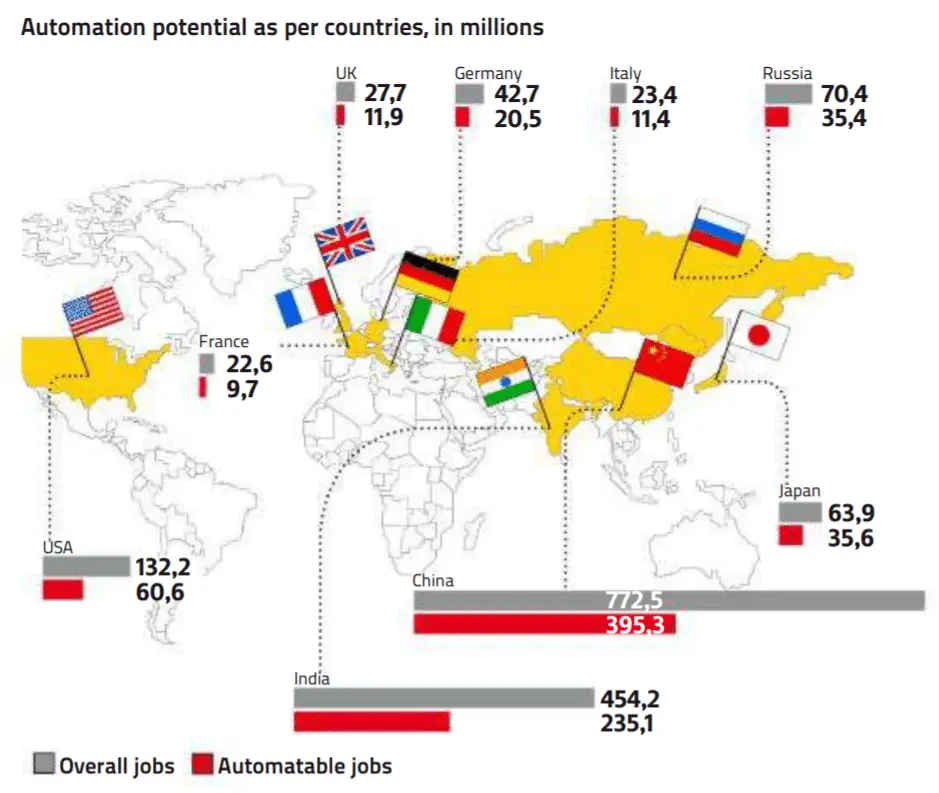 In particular, Fischer works in the field of public employers. As compared with the salaries paid in the private market, they have huge difficulties when it comes to finding qualified personnel. In respect hereof, they anticipate only one trend, which is increasingly making an impact on the private job market as well: Shortage of specialists. As far as their job is concerned, employees are ever so frequently spoilt for choice. This is why Fischer is doubtful whether the current trend towards ''dehumanised selection of personnel" is the ideal solution for the industry. The way the potential employer presents himself to the
interested applicant would play a very significant role for potential employees.
Addressing the potential employee individually would be a substantial success factor, according to Fischer. Job aspirants would increasingly decide for or against an offer based on a series of "soft" factors. These framework conditions would include the question of a work-life balance as well as the atmospheric impression of how an applicant would be treated as a person. ''A contact engineered to the core by an algorithm seems rather horrifying," he said.