For many people, Instagram is a way to connect with friends all over the world. You can share memorable moments through pictures and videos. You can keep your followers informed about what's happening in your life.
You can share your passion with possibly millions of people all over the world. You can promote your business or personal brand.
Due to the many wonderful things you can do on Instagram, it is obvious why you will be frustrated when you are having issues logging in to your account, or finding someone on Instagram. The "Instagram user not found" problem is one of the most common problems users face.
With about a billion Instagram users and over five hundred active users, it's not unexpected that there will be problems arising from time to time.
The problem of Instagram user not found is one of the most common ones, and it is particularly interesting because it is easy to misinterpret the reason behind it.
Some users have trouble logging in and they receive an iteration of the user not found message. Does this mean you have been locked out of your account? Is this a sign that there is an internal bug on Instagram? These are some of the questions that will be answered in this post.
The Instagram user not found problem also occurs when you try to search for someone on Instagram. This post will explain the possible reasons why you get such messages. People often wonder if "Instagram user not found" is a polite way of telling you you've been blocked. The answer to that puzzle will be revealed also.
Instagram User Not Found: Log in Issues
If you have tried logging in to your Instagram account and been informed that the user can't be found, it is very distressing. Instagram is an important part of many people's life.
In addition to connecting on a personal and social level, it is a tool for business and for promoting personal brands. Seeing the "user not found" error when you try to log in can feel almost as bad as being locked out of your house. The good thing is, its quite easy to figure out the possible reasons for this error.
The most likely reason is that you're entering your log in details wrong. You may have entered a wrong username or password mistakenly. It's easy to type an "m" in place of an "n", especially when done on a phone keypad. This is also the easiest problem to correct.
Just enter the correct username and password and you're good to go. If you've forgotten your username or password, tap "Forgot password".
It's also possible that your account has been blocked or deleted. Instagram may have deemed you in violation of one of the terms of their service. You can contact Instagram support to fond out more.
Sometimes, you may have been locked out of your account by someone. A third party may have hacked into your account and changed the username or password, or even deleted your account altogether.
It's also possible that your information isn't being sent from your device to Instagram servers correctly. There are a host of reasons for this. Instagram may be having technical issues, you may have internal problems with your device.
Try clearing your Instagram app cache, you can also check for Instagram app updates. Sometimes, when your app needs updates, it starts acting sub-optimally.
User Not Found: Problem Searching for User
You're logged into Instagram, you want to search for a new user; you sometimes get the user not found error. Perhaps you want to find an old friend, or someone you know gave you their username and you want to follow them, or you were told about a page with interesting content and you want to follow them.
Having the Instagram user not found error is one of those unplanned events that disrupt your enjoyment. Given below are the reasons why you may be getting the user not found error when you searched for someone on Instagram.
Misspelled Username:-
It's very easy to make a typographical mistake when imputing the username. Typing the key closest on the keyboard to your desired key can be the difference. An "S" in place of an "A, for instance. This is one good reason it's good to look at what you've typed before hitting the enter button.
You may be so confident in your ability not to press the wrong key, maybe the username was spelled wrong. Some people choose strange usernames, or usernames that can be spelled in different ways.
I have a friend who spells "Victor" as "Viktor". Searching for the name with a "C" instead of a "K" will not yield the right result. Also missing any numbers included in the username will spell trouble.
Finally, some names may have been misspelled in a mention. If you click on the mention, you may be led to the wrong person.
Changed Username:-
Your friend may have told you the right username this morning, and when you decided to follow them on Instagram at night, you did not find the user. It is possible they changed the username. This may be a reason why the mention in a different post may lead to the user not found error.
You probably have a friend who is very whimsical, who doesn't stick to one name for long. People like that will be difficult to fond on Instagram, even if you have correctly spelled the username they were previously known for.
Temporarily Disabled Account:-
Do you have a friend who likes to disengage from social media? They may feel they need some time alone, or they want to work on other projects and social media could be a distraction to them. It's also possible that the friend is just tired of Instagram and wants to test run life without the app.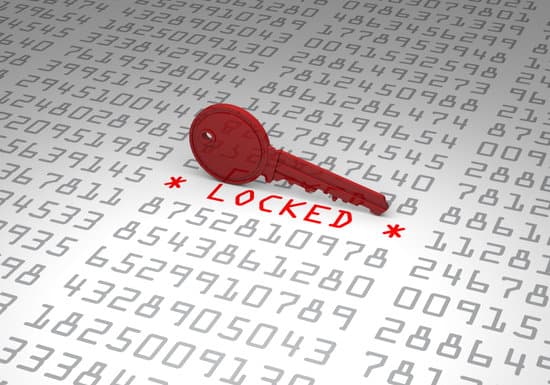 For such people, disabling/ deactivating Instagram is an option. Deactivating an account does not delete it permanently. It leaves it in a frozen state. When you search for an account in this state, you are likely to get the user not found error. This is one case where the user actually doesn't want to be found.
It's also possible that the deactivation was not a voluntary process. Sometimes Instagram limits access or deactivates some accounts for different reasons.
Deleted or Blocked Accounts:-
Just like the blocked account, it's possible to decide that one is finally done using Instagram and totally delete the account.
There is also another reason accounts may be deleted. If Instagram finds a user in violation of one or more of their terms, they reserve the right to delete that account.
Accounts can be deleted because of racist or sexist comments, harassment of other users, fraud, and other violations of terms. So, it's possible the page you're searching for has been deleted by Instagram.
Instagram Not Updated:-
As with the problems some people experience when trying to log in, seeing the "user not found" error while searching may be a sign that you need an update. This is especially true if this is a repeat occurrence. Updating the app will clarify the problem.
Have you been blocked?
Many people believe seeing the "user not found error" is a surefire way to know you have been blocked by a user on Instagram. As has already been addressed, there are many reasons why you may be getting such a message that has nothing to do with being blocked.
You may be wondering how you know if you have been blocked. Is the error message one of the signs that you have been blocked, or is there a more reliable way to know if you have been blocked?
When you block someone on Instagram, they do not receive a notification that they have been blocked. The signs that someone has been blocked are subtle and easy to miss if you're not looking out for it.
If you had been a follower, you would notice you don't see any of their posts again. This is easier to notice if they post frequently.
If you've searched for the user and are unable to find them, that may be a sign that you have been blocked. If you find the profile there is a caption that reads "no photos or videos yet", furthermore, you can't follow the person even after tapping the follow button.
If you check for old mentions and you can't find the person's name, it's possible you've been blocked from viewing their content.
Conclusion
Instagram is a social media site that offers wonderful opportunities. You have an easy way to interact with several people. The Instagram user not found error stands in the way. Now you know what the error means and ways to go around the problem. Refer this article to any of your friends who have experienced this same problem.