People of all ages are using mobile phones nowadays for connecting with other people and enjoyment of course. There was a time when smartphones were used only by the young generation who wanted to experience this new kind of technology and all the possibilities that came with it.
But those days are now behind us and in today's world the young and the old are equally indulging themselves with their mobile phones and all the things can come with it. Games are one of the most downloaded and played apps on Android and other mobile devices.
Here we will give you a list of the best games for people over 50. Because everyone deserves to enjoy their daily share of mobile gaming!
People growing up playing solitaire on Windows will very well know the joy of wasting your time playing with the cards on your screen. And thanks to Fairway Solitaire, you can enjoy a much improved game with the same basic mechanism.
This game is made for people over 50 who do not like quick action games. You can play at your own pace while still enjoying all the goodies and features found in the most modern mobile games.
Fairway Solitaire is based on a golf course theme and the scenes are truly beautiful. You will feel refreshed after playing this game as it is easy on the eyes too.
This is a Hidden Object game based on a secret society theme. You play the role of an elite member of a secret society that investigates cases from all over the world.
This game basically revolves around hidden objects and you have to find the objects listed in a level to complete it. Completing levels means getting the objects you need to complete quests and earn rewards.
This game will keep you busy for months as the number of quests are well into the hundreds.
Completing quests will gain you experience and also unlock new locations for you. Indulge into the mystery revolving around the secret society.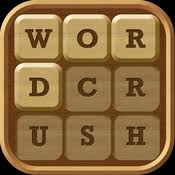 This beautifully designed game allows you multiple types of word puzzles. For people with a good vocabulary, this game will give you instant gratification.
And for people who want to learn more words and increase their vocabulary, this game provides a great opportunity. There are levels of different difficulties so even children can enjoy the game. How about playing the game with your grandchild?
It is a great opportunity to spend some quality time with your grandchildren. Keep them engaged in healthy challenges rather than just cartoons.
Everyone favorite, Candy Crush is a sensational hit. The gameplay revolves around the Match-3 mechanism in which you have to create chains of three items from the various types of items distributed in a grid.
Candy Crush has hundreds of fun packed levels that you can play at your own pace. No timer or an adversary will push you for quick actions. You can sit back and relax with this game and that is why it is perfect for people over 50.
As you progress in the game, the levels gradually become more challenging and this keeps you playing as you want to achieve more success. Connecting the game with Facebook will allow you to see what your friends are current doing in the game, which levels they have completed.
They can even gift you lives in the game and you can send them your game lives as a gift. This is a truly innovative way to keep a connection with your friends without bothering them at all.
Another card game with a different challenge. If you are a mahjong fan, then you will love this game. With lots and lots of levels of varying difficulty this game will keep you engaged for hours at a time.
Again this game does not push you for time and allows you to play at your own pace. This is one of the basic requirements for older players because they usually play games for relaxing rather than challenge.
This game had a funny character Om Nom who loves to eat candies but to get those candies he had to do lots of work. The game at first does not look for people over 50, however, this funny little creature is so adorable that you will definitely fall in love with it.
The game mechanics allow for more thinking rather than quick actions and this is why it becomes a really awesome choice for older players. Completing the level and giving Om Nom his candies will make your day better. Trust me and try this game. You will love it.
Conclusion:-
There are many good games for older players now. As the number of older players increases, game developers from all over the world are now focusing on genres that attract the mature audience.
This is why more and greater games and coming to the Android platform each day for people over 50. Now everyone can become part of the mobile revolution and have fun doing it.
Try out the games we have selected for you above and we are pretty sure you will get hooked on at least one of them.
And even if you are not above 50, you can recommend these game to someone you love who is above 50. They will thank you for it.