Are you struggling to manage website categories in BlueCoat?🧐
Managing website categories can be a tedious and time-consuming task, especially if you have a large number of websites to monitor. Inaccurate categorization can lead to security risks, decreased productivity, and potential legal issues.
Fortunately, BlueCoat provides a solution that makes website categorization easy and efficient. With BlueCoat, you can categorize websites based on their content and ensure that your network remains safe and productive.
In this article, we'll take a closer look at how BlueCoat can help you manage website categories and keep your network secure.
Here is Way to check the website category in BlueCoat
1. Check website category in BlueCoat Device:-
To check the Website category in your Proxy device, log-in to your Proxy device with https://Your_Device_IP:8082/ and navigate to Configuration > Content Filtering > General, now in the "Diagnostics" enter your URL that you want a check and click on "Test".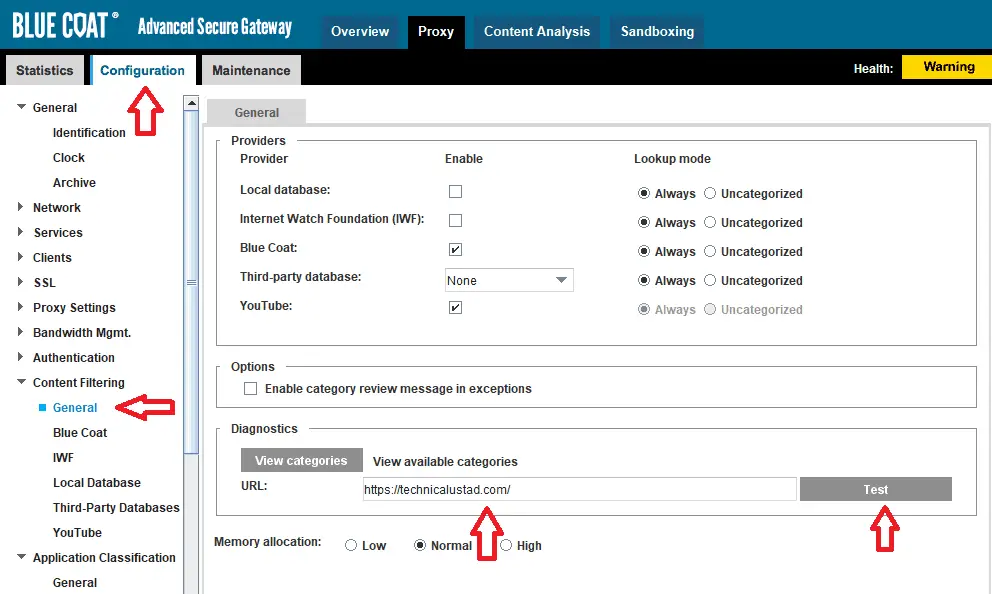 It will prompt you with a Category of this website in the Bluecoat WebFilter database.
You can also check the Threat Risk Level by navigating Configuration > Threat Protection > Threat Risk Levels
Enter your URL and click on the " Lookup" it will show you Threat Risk Level of that website within 1 to 10.
Click on the " View Threat Risk Level" option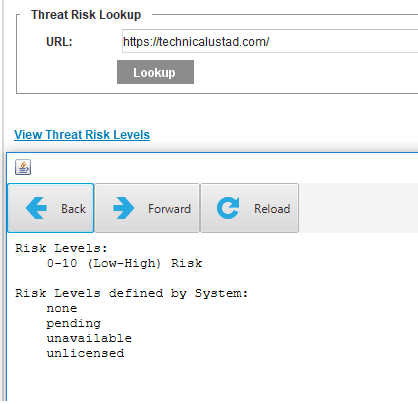 2. Check Website Category through BlueCoat Site Review:–
You can also check Website Category in Bluecoat Website category through https://sitereview.bluecoat.com/sitereview.jsp , you just need to enter your website here.
it will give you information about website category
I would like to add here one thing with my professional experience is if you are troubleshooting website category issue, must check in both place is it same or no. If it does not then update the database of a device.
I will recommend a way to use Google Developer tools when you are troubleshooting any website issue before going for Policy trace.
Like in my case I just want's to check alibaba.com is allowed through Proxy or no. As you seen in below image it's snowing here as "403 Forbidden"
Always remember to click on the "Preserve log" option under "Network " tab.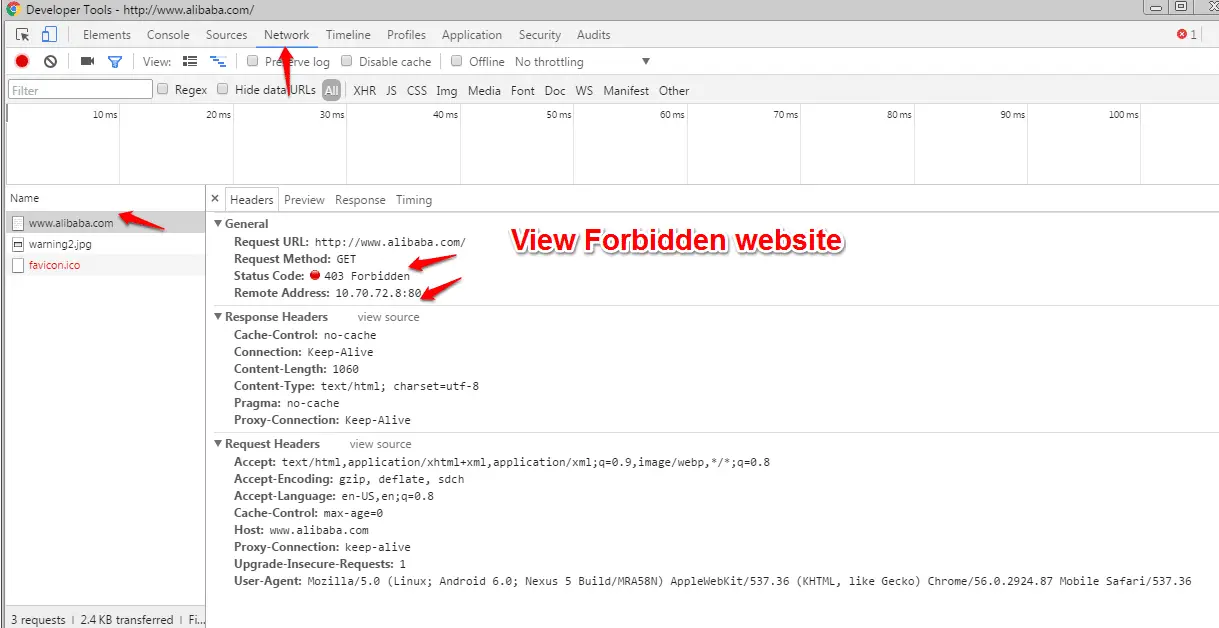 Now click on the "Response" tab to view the Proxy response here.
Personally I a faced lots of operation issue while managing Bluecoat products but Introduction to BlueCoat Web Security, really helped to manage this complex product in fun way.
Also, Check How to Block Uncategorized Websites in Bluecoat
How to check the Reputation of an IP address
Block Exe and other file format download in Checkpoint Firewall
Hope my article "How to check website category in BlueCoat" helps you to identify Website category in Bluecoat web filter. If you have any query on Bluecoat technology, feel free to comment.