In this article, I am going to guide you to "Use Google Authenticator on a Windows 10 PC" step-by-step along with my Youtube video on the same.
Google Authenticator is one of the most used two-factor applications by Google, but it's coming for only mobile devices like Android, iPhone, and Blackberry but it's not supported on Windows PC. But With Winauth Portable application you are easily able to achieve this goal.
Best Way to Use Google Authenticator on a Windows 10 PC
WinAuth is a portable, open-source Authenticator for Windows that provides a counter or time-based RFC 6238 authenticators and common implementations, such as the Google Authenticator.
WinAuth can be used with many Bitcoin trading websites as well as games, supporting Battle.net (World of Warcraft, Hearthstone, Heroes of the Storm, Diablo), Guild Wars 2, Glyph (Rift and ArcheAge), WildStar, RuneScape, SWTOR and Steam.
Download Winauth Now
Download and install Winauth and open this program and click on the ADD option and select "Google" here.
then Select your Icon here, here you need to enter your Google authenticator code from the Gmail account.
Now open your Gmail account and click on the "My Account" option.
Click on the "Signing into Google" under Sign-in & Security.
Click on the "2-Step Verification" option.
Now click on the "Get codes via our mobile app instead".
select the "Android" as a phone device here.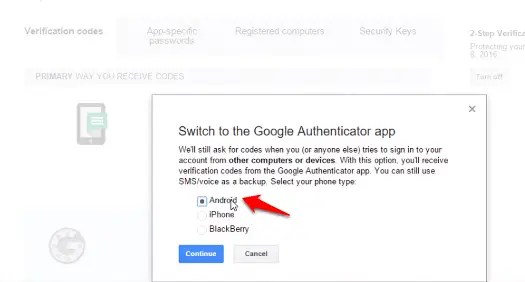 Click on the "Can't scan the barcode" option and Copy the visible code.
then paste this code into the Winauth google auth app, it will show you 6-digit code, now you need to paste this 6-digit code into your Google authenticator and click on the verify and save option.
How to Monitor Android Apps Behavior with GlassWire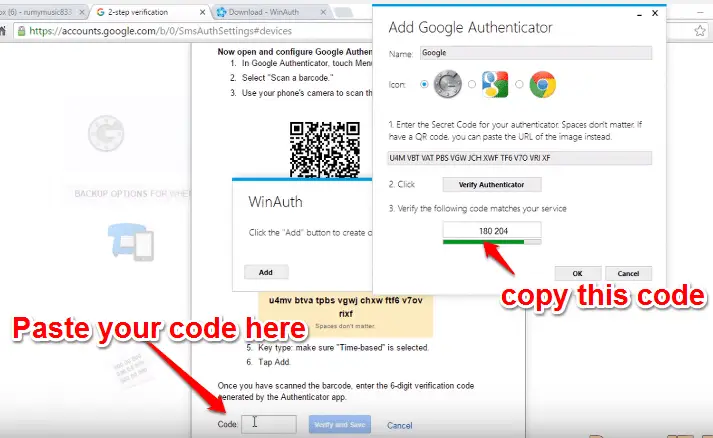 it will prompt you for "Google Authenticator setup successful" message.
now open Winauth application in your windows 10 PC, it will show your two-factor authentication code.
You need to enter this code into your Google two-factor authentication time. That's it. Enjoy Google Authenticator on a Windows 10 PC.
Personally, I am using OnlyKey ( Hardware Password Manager ) to Secure my passwords because it's THREE IN ONE – It functions as a password manager, a two-factor security key, and a secure communication token.
SECURE BY DESIGN – Information can only be written to the OnlyKey or wiped. This protects your data even if the connected computer has been compromised.
Also, Check How To Cool Down Overheating Android Phone