Anime series are considered to be very popular all around the globe. They are popular among children as well as adults. This anime series's scripts are engaging and entertaining; thus, they are widely seen in every continent, especially Asia.
Asian people are surprisingly mad about anime. Anime series is like a regular series with various fictional characters representing different roles.
Among these roles, one of the most critical parts is the father. It has been seen that people always talk about mothers, and most of the time, fathers are ignored. But in this article, we are putting light upon some of the best anime characters who have done a great job in playing a father's role.
In different series, the father's role represents different characters depending upon the script of the series. In some series, the father acts as a perfect role model and guide to his child, whereas in some cases, fathers are villains of the series.
In both cases, they play an essential characters, and the series' plot depends on their character. So let's discuss and list out some of the best anime dads to date who have entertained us for years:-
Best Anime Dads Of All Time 👌👌
1. Orsi Orfai
The father character of the anime series Black Clover is one of the best. People know him as Orsi Orfai. His character is famous among the masses as people love him because of his golden heart.  He acts just like the other goofy dads and loves his sons with all sincerity.
The most shocking thing about Orsi is that he is not the birth father of Aska, Yuno, and the other children but he still manages to love them as if he is the birth father and the children are truly his flesh and blood. This attitude of Orsi makes him one of the favorite characters of all time.
Both the main characters of Black Cover, the wizard big boys have known with the name Aska, and Yuno still keeps touch with their father, Orsi.
They also stay in contact with others who are present back at home. Whenever these wizard boys visit his father, it's such an emotional moment that it creates anime warmth in the hearts of anime fans.
In the series, we can experience how proud Orsi is of his sons. However, he had some doubts regarding the skills of Asta that might come in his way of becoming big, but he never stopped supporting him and encouraging him to do better each day.
2. Shirou Fujimoto
Shirou Fujimoto is a character who plays the father role in the series Ao no Exorcist. As we discuss anime dads, we can't ignore this character as he is very famous among anime fans. There are spoilers ahead in this article so if you want you can skip this part.
Shirou represents the character of a caring and loving father who is extremely powerful, successful, and influential. In the series, he is considered the best exorcist in the entire world, and no one was there to compete with him in this field.
Despite being so successful, he cared about his children a lot. He loves his son Rin with all his heart. A dirty and big fight with his adopted son Shirou broke him, and he was devasted. He was so hurt that he got possessed despite being the best exorcist in the world.
When he got possessed, he felt his children might be in danger, so he sacrificed himself to save his children from the devil. What a father figure! Through his role, he proved how important children are to their fathers.
3. Joseph Joestar
Joseph Joestar is the name of a character who plays the role of one of the anime dads in Jojo's Bizarre Adventure: Stardust Crusaders. He is a character who plays a bit more goofy role than the other characters who belong to the Jojo family, but he is as caring as the others.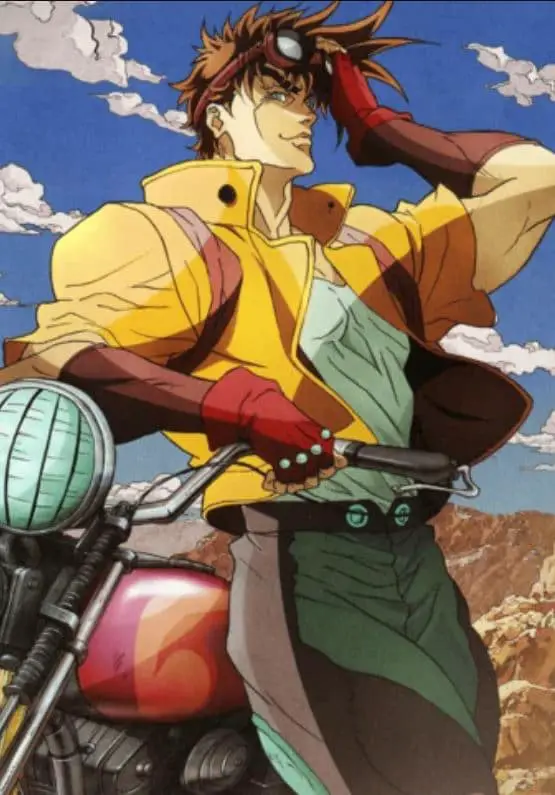 When Joseph came to knew that his daughter is in danger due to some disease. Without thinking anything further, he started on an adventure with his grandson to find a cure that can save his daughter from dying.
This shows how much he cares for his family. He is the weakest in the group, but he always gives sensible advice and tries to keep his family on the right track.
He played a key role when Jojo's family defeated Dio. It was because of him they were able to defeat Dio. Although the stone-cold joutarou was unable to help, he was in love with the old geezer. This was witnessed during the final battle with Dio.
Joseph Joestar "Your next line is" compilation.
4. Naruto Uzumaki
Naruto Uzumaki is considered one of the best anime dads the world has seen to date. He plays the father role in the anime series Boruto.
As we all know, Naruto was one of the most popular anime characters in the past, so his role as a father broke all records. He is a kickass father with some extraordinary powers.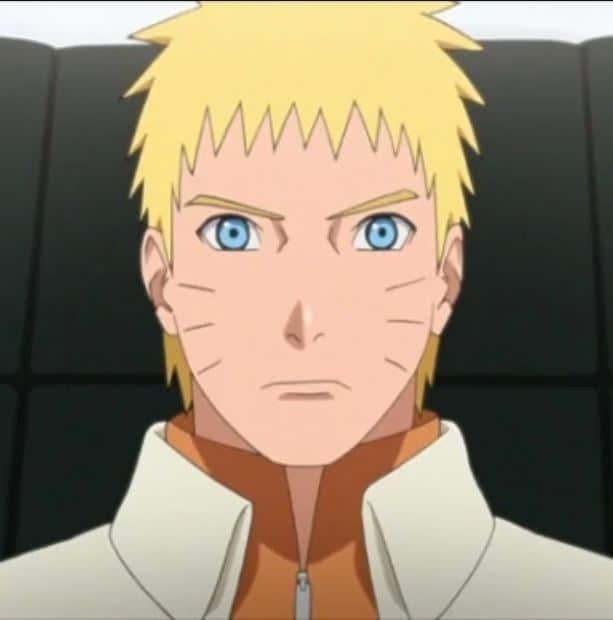 Despite not experiencing the actual happiness of parenting, Naruto never failed to guide his children on the right path and always prevent them from doing something wrong that they might regret in the future. Naruto never hesitates to point out the faults of his child.
Naruto is always busy as he is responsible for maintaining world peace, and the whole world depends on him. So, sometimes he is not able to make time for some events of his children which is why he sent clones to attend those events. This fault of Naruto can be ignored because he can't escape this.
Boruto is not happy with his father because of this reason as he never attends Boruto's events. But there is no other way to prevent this from happening because the whole world depends on Naruto and he can't escape his responsibilities. We all expect that Boruto will understand when he is big.
5. Kouhei Inuzuka
Among all the anime dads, Kouhei Inuzuka is the sweetest. He plays the father role in the series Sweetness and Lightning. He is a single parent in this series; thus, he faces a lot of problems in life because being a single parent is not an easy task.
The most stressful thing of being a single parent is to bring bread to the table alone so that the family could eat and survive. He never failed in that.
Kouhei is busy most of the time, but still, he manages to take out some time for his daughter so that she can be happy and enjoy her time with her father. Taking out time for his daughter is the hardest thing he has to do.
He gets time to meet his daughter with so many difficulties that he is unable to spend any more time cooking any food for his daughter. Thus, his daughter never tasted a home-cooked meal.
But with god's grace, he met someone named Kotori who helped him in making a meal at home. This made his daughter very happy, which in turn made him happy.
At the time of our research on the Best Anime Dads Of All Time, we found a video about "What's Your Anime Name?" which is worth watching. 🤴🤴😎🤩
6. Tomomi Masaoka
Tomomi Masaoka is a character who plays the role of a father in the series Psycho-Pass. Once children enter adulthood, the relationship between the father and the child becomes a little tricky because both have different ideologies.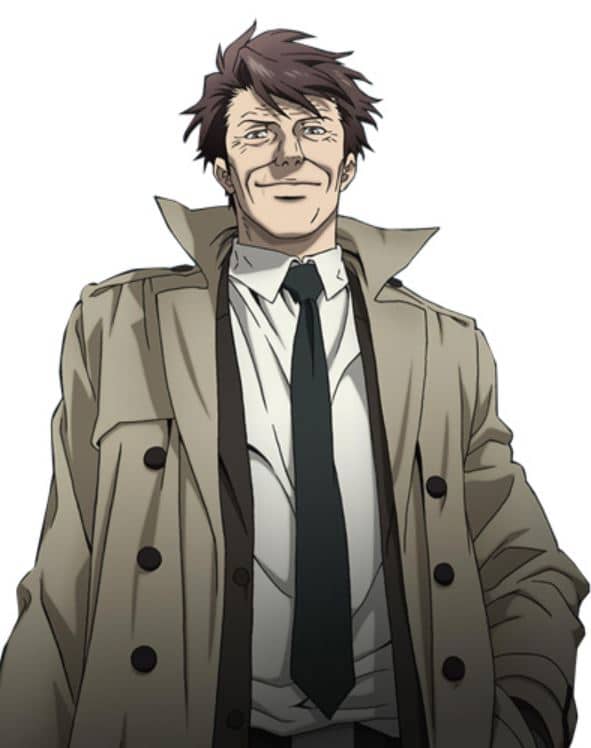 You can witness this similar case in the relationship between Tomomi and his son because both of them are in the police department but in different positions.
Tomomi's son is never respectful to him and had never been grateful for what he has achieved due to his father. But Tomomi always stands beside him, and he always tries to give a helping hand to his son whenever required.
This shows how caring he is thus Tomomi can be considered as one of the caring anime dads presents to date.
This paragraph contains some spoilers so if you don't want to go through that then just skip this paragraph and read further. Even when Tomomi was taking his last breaths, the only thing he cared about is his son and his happiness. He didn't think of his own life, not even the mission but his son and his happiness.
You may like to read our guide on the 9 Best
Cooking Anime
Shows Of All Time.
7. Jouichirou Yukihira
He is considered as one of the passionate anime dads who efficiently trains his son to become a successful man. It is an actual fact that our parents leave an imprint of their personalities on us.
We follow some of their path with the aim to become something like them. In this series, the son of Jouichirou learned only one thing from his father that is pure passion.
Mostly a chef's son is going to have a fondness or interest in cooking. But Jouichirou was the one who was able to up the stakes by challenging his son and encouraging him every day so that he will become something more than a chef.
The training of his father turned him into an expert, and he was able to hold grounds in elite tournaments. This was because of the time and knowledge spent on him by his father.
This shows that Jouichirou was a passionate father who wanted his son to be the best so that no one can beat him in any way. He tried to make his son the greatest of all time, and to some extent, he is successful. To make his son achieve this Jouichirou was bound to be strict while he trained his sons.
8. Thors
He is a character in the series Vinland Saga who plays a father figure in this series. Suppose we are evaluating Thor according to today's standards, in that case, he is a good father, but if we are evaluating him according to the Viking's standards, then he can be considered as an amazing father.
He was considered an amazing father because he was one of the most powerful people the world has ever seen. But despite being a powerful and the strongest warrior, he left the path of blood and war so that he can devote all his time to taking care of his family and children. Thus this shows how amazing a fatherly figure he is.
This paragraph contains some spoilers, so keep that in mind before reading this paragraph. Thor, even in his death bed, the only he was worried about, is his son's health and wellness.
He wished that his boy would live a happy and stress-free life after he is gone. He was a caring father despite being the strongest warrior in the world.
He left the battlefield to take care of his son, and that's a sacrifice everybody can't do. He is considered to be one of the best anime dads; the world will ever see.
9. Maes Hughes
Maes is a good-looking character in the series Fullmetal Alchemist: Brotherhood. He plays a father role in this series and that too with excellent efficiency. Girls go gaga for these anime characters because he is handsome and good-looking.
He is a fun-loving character with a great sense of humor and cracks jokes most of the time. He kidnapped someone with the only objective of giving proper hospitality.
He talks about his wife and daughter all the time. He goes on to a point where the viewers start getting thoughts of getting married as soon as possible. He talks about his family with so much passion that it makes things look magical. But he gets interrupted by someone every time; thus, he was forced to stop.
Many of my friends have decided to get married only because of this series. This series is an excellent influencer for those who don't want to get married.
As we can see, he loves his family and his children a lot thus proving to the viewers that he is one of the best dads that the anime world has ever seen.
10. Soichiro Yagami
Soichiro Yagami is a father character in the anime series Death Note. He is a character who has made this series entertaining and engaging for all the viewers.
Without him doing the father character, this show would have been dull and boring. After viewing this show, viewers considered him as an upstanding father.
This is a fact that because of his tens of thousands of people died a gruesome death. But he did that because of his parental instinct to save his children from all the danger. Soichiro didn't expect that protecting his children will turn out to be such a disaster for the others, but it happened.
He tried to prove his innocence in front of others, but he can't possibly do that because he was the sole suspect of the whole incident, and escaping this situation was close to impossible. He was the obvious suspect in front of the court.
Many viewers after watching the series had commented that he was not a good father because he didn't know his son properly, but I think this part of him should get ignored because we all are humans and mistakes are made by us only. 
11. Jukai
Jukai was a character who played the role of a father in the anime series Dororo.  Hyakkimaru's biological father was a terrible father because he sacrificed his son for the sake of his country. So that his country can prosper more and more, he was a good leader, but parenting was not for him.
Jukai was a sinful person in his youth, but he was the one who brought back Hyakkimaru from death and gave him another life by giving him a body, a name, and love. 
Jukai was scared for some time because he didn't know what he brought back from the dead. But he never stopped caring for Hyakkimaru.
Even on his death bed, he wished happiness for Hyakkimaru. He never thought that Hyakkimaru is a cursed child and might bring bad luck to his family. He was very fond of the child and took care of him as his own father.
Conclusion
If you are an anime fan, then you must have enjoyed reading this article. It was a piece of full-packed information about different anime dads.
Many people must have enjoyed this article because many students, as well as adults, are fond of anime series because the plots of this series are mind-blowing and can entertain a person of any age.
People have a misconception that animes are cartoons and are for children only. But animes are something different; they are series that can be seen by adults and children. 
There are different characters in an anime series. In this article, we discussed some of the most popular fathers who have nailed their roles and made that series famous.
After reading this article, people can also get an idea of different series which they have never seen in their lives.