Are you searching for the Best Alternative Apps Like Earnin To Live The Life You Earned?
We got you covered in this post with the top 9 apps.
Without any further ado, Let's explore this guide.
Money is one of the most important and basic needs to get through life. That is what we all work for, and when you get the money in your account for all the hard work you have been putting in at your job, it is an extraordinary feeling, especially when you are running tight on the finances and budget.
To face the truth, sometimes, life is hard on us, and it's difficult to wait for payday. You may be running low on the budget, might have exhausted your earnings from the last month, and now it might be difficult for you to get by the last few days at the end of the month before your next salary finally gets credited into your account.
Now, the needs could be desperate; you may need a lot of money, it could be due to some unprecedented and unplanned causes like medical bills, etc., or there may be just some special errands to run.
Now, in this situation, all you can figure out to do is take loans from your friends and relatives. However, before you consider taking loans from outside sources, how about taking a loan yourself?
That sounds crazy, but the crux is to consider getting paid for some or all of your salary before your payday. You would wonder if that is possible, but fortunately enough, it is an achievable thing to fancy.
You can easily get payday loans if you are eligible for the same and the loans are approved. However, with technology, applications don't require you to go through a lot of trouble and offer you payday loans with no charges in particular or even interest rates.
One of many such applications is the Earnin app.
Let's dig a little deeper into this application.
What is Earnin App?🧐
Earnin app is one of the most popular payday applications that help you deal with a situation of a financial crisis. This application allows you to get a loan against your salary yet to be credited into your account.
To put the entire thing in more straightforward terms, you can get money from the Earnin app anytime you want, and the amount you take as a loan or advance later gets deducted from your paycheck as and when it gets credited to your account.
In addition to granting you a loan against your paycheck, this application even keeps a log of the hours you worked on, accounting for the money you are entitled to receive. Based on these logs, you get the money from the Earnin app.
The best part about this application is that it doesn't charge a membership fee or an interest rate on the amount you take as a loan.
All this application does is offer you money in times of need and then deduct it from your account when there is enough.
So, you need not rely on your friends, relatives, or anyone to overcome your financial crisis. All you need to rely upon is your next paycheck. As long as you work for it, you know you will get it.
With that, the Earnin app comes as a real savior to you. However, that's not the only application that can save you from a financial crisis.
There are many other apps like Earnin that can help you when you are in desperate need of money, and just like the Earnin app, these alternatives, too, would come with no or minimal interest rates and charges.
So, look at all the options you have in your basket to meet your need for money and finances before payday.
Best Apps Like Earnin – Our Top Pick👌
As basic as the need for money is for any person, some people get it the hard way, and in some circumstances, their need becomes so desperate that they cannot wait for their next paycheck to get by.
In such situations of a financial crisis, any help suffices, no matter how big or small it might be.
One way to deal with these financial crises is using apps like Earnin that offer you money before your payday and then later deduct the amount from the paycheck credited to your account.
Now, Earnin is a great application and will serve you well in dealing with your needs for money and finances. However, this is not the only application that you could use. There are many other payday applications that you could use as a viable alternative to Earnin.
There can be several reasons for this. You may have probably exhausted your limits on the Earnin app and might not be getting loan approval.
You might be looking for an application with better offers. You may just be bored with the Earnin app and want to explore other options.
Well, whatever your reason, it's only good to know some options that may be better than the current application you have put to use or at least equally good, if not better, for that matter.
So, we took this opportunity to acquaint you with some of the best apps like Earnin, that you can use as a good option if Earnin is no longer meeting your needs and requirements. Let's have a look at your options without any further ado.
Please note that these applications are not ranked in any particular order, and this is just a random list of the best options you have in store for keeping up with your financial needs and requirements.
1. Dave – Apps like earnin 2022
One of the best apps like Earning and to help you manage your finances; Dave is the application that pays you ahead of your payday. This application is dedicated to helping you with your finances and managing them better.
You can use this application to get an advance or loan against your paychecks before your payday in your times of need.
However, in addition to helping you get through the financial crisis, this application even helps you plan your finances, expenses, and budgets for the future so that you don't find yourself in a crisis.
This application studies and analyzes your spending patterns, and once it does that, it guides you in planning your budgets and how you can spend your money in the future.
This application also keeps a record of your upcoming bills, so you would already know the expenses coming forward. You can be better prepared to meet those expenses and honor your bills.
However, one small problem with this application is that it puts a cap on the amount you can borrow ahead of your payday.
The loan amount from this application is restricted to a maximum limit of $75. Moreover, you must bear a monthly $1 membership fee to keep using this app.
Nonetheless, it's a good deal. Even if the amount is capped, it's a great help in times of desperate need. Moreover, bearing $1 for all the features and functionalities you get with this application only seems fair and justified.
Download the App from Google Play Store
Download the App from Apple App Store
2. Even – Apps like earnin that work with chime
If you are looking for an application that can give you the money you have earned without waiting for one particular day to receive it, then the Even app can be a good solution.
This application pays you your wages anytime you want them, which can be deducted from your paycheck when it gets credited to your account.
But that's not all about this application. The Even app goes beyond being just a payday application that helps you out of a situation of a financial crisis.
This application is, in fact, a financial planning and budgeting application that helps you ensure that you never fall into a situation where money becomes a desperate need of the hour.
Using the Even app, you can plan your budgets, look through all your sources of income and finances, and ensure that you won't have to get any loans or advances. With that, this application ensures the financial well-being of its users at best.
The only drawback of this application is that it shall be helpful to you as an employee only when your employer is using it.
So, the application is a two-way street, and it would render useless in case your employers aren't using it, in which case, you will have to look for some other options that don't make you dependent on third parties.
Download the App from Google Play Store
Download the App from Apple App Store
3. DailyPay – Your money when you need it!
Suppose you are an employer with compassion for your employees and don't want them to suffer, especially because they had to wait for payday to get the money needed in advance of the said day.
In that case, DailyPay is an application that you will love to use.
This application has features and functionalities closest to those of the Earnin app, which makes DailyPay one of the most useful apps like Earnin. Like the Earnin app, it helps you get by until you receive your paycheck.
You can use the application and connect it with your bank account and employee account. The application will use the necessary and relevant information to log the hours you work daily.
You can then get a loan based on the amount that has got accumulated in your DailyPay account. This amount is calculated according to your hourly pay.
This way, you need not wait for your paycheck to get credited to your account, and you can be sure that you shall have the money you need at any point in time.
However, as you transfer the amount from your DailyPay account to your linked bank account, you will have to bear a transfer fee of $1.25.
But considering that the amount you transfer shall meet your more important and desperate needs and requirements, the transfer fee only seems like a fair price.
Download the App from Google Play Store
Download the App from Apple App Store
4. Branch – Apps like earnin To borrow, save, and improve your financial health
If you are a wage worker who gets paid by working hours, you know the difficulties and challenges that cross your path to attaining financial stability.
The income for hourly workers is so unpredictable that they can hardly ever imagine reaching a stage of financial stability. The Branch app changes this situation for them.
With the Branch app, hourly workers can easily keep control of their finances by getting the amount they are entitled to ahead of their paydays.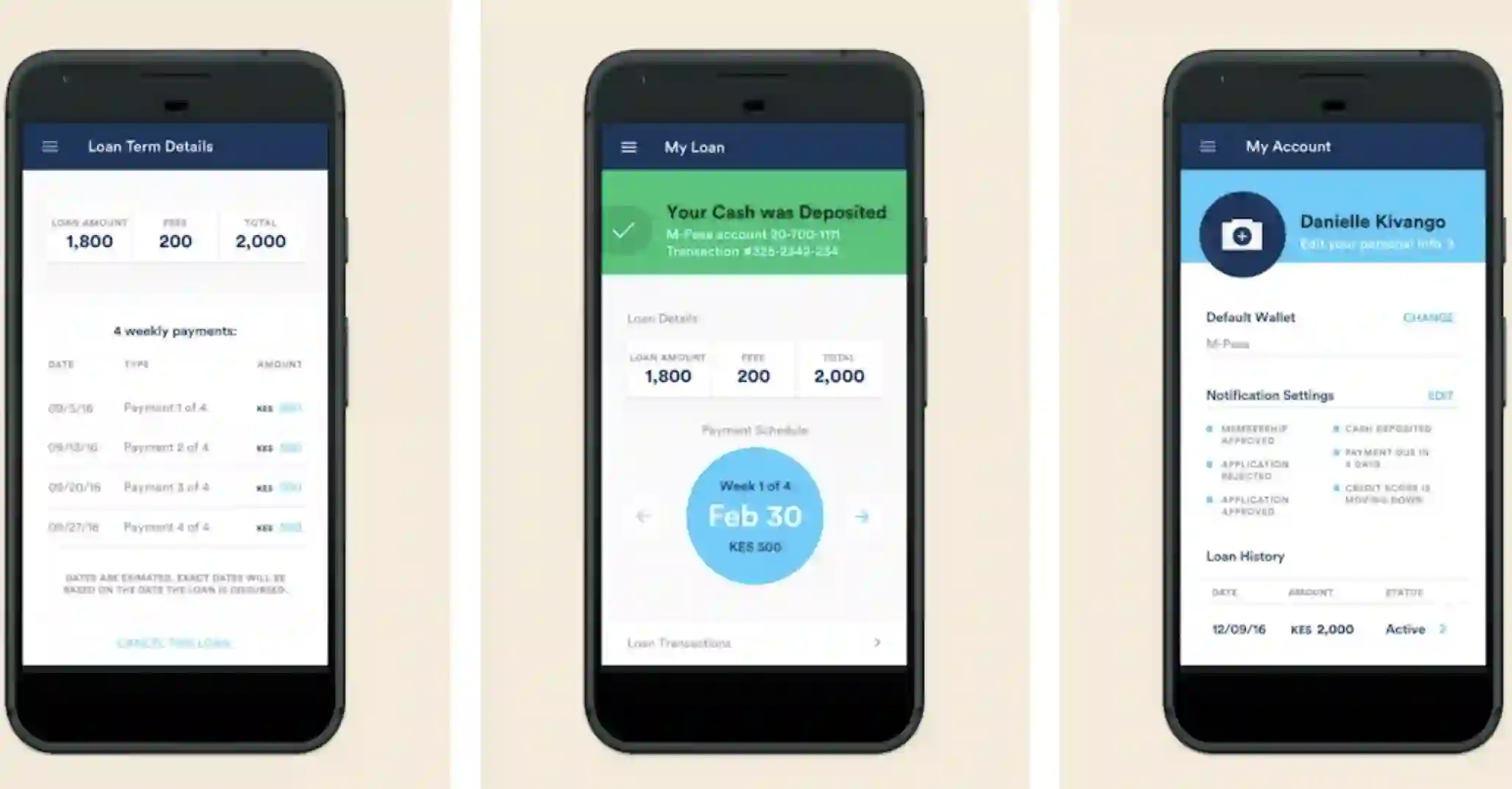 Moreover, this application doesn't even charge any transfer fee, membership fee, or interest rates to grant you the needed amount.
It also doesn't look at or demand your credit ratings and score. So, these are all on the plus side of the deal.
However, there is a fair share of negatives with this application too. Now, while getting the money is not difficult, you still need to wait for three or four business days before getting the amount you requested from this application.
However, you may get it earlier if you can afford to pay a minimal fee.
With all of that, the Branch app is nothing less than a boon, especially for hourly wage workers considering that it offers them a fair chance at achieving the much-needed financial stability everyone wishes to accomplish.
Download the App from Google Play Store
5. MoneyLion
With most of the banking services available, MoneyLion is like a mini bank on your mobile phone, and that too without any restrictions.
So, if you have been trying to get a loan but your bank has been rejecting the same, it is probably time for you to try out the MoneyLion application.
RoarMoney: Banking That Gives You More | MoneyLion
This application not only offers you loans and advances against your paychecks, but you can even use it for other purposes like making investments or getting rewards in the form of cashback.
With the ability to make investments through a simple and easy-to-understand application in your hand, you shall have a better chance of attaining financial stability.
Moreover, this application even has higher caps for granting loans. As such, you can get a loan for as much as $250 from this application, and that too without any interest being charged on it.
This can help you in a financial crisis where you desperately need money.
Additionally, this application is a good medium for building your credit score. If you pay back your debts and loans within the specified time, the application will keep building your credit score.
Additionally, you can use the credit builder feature of the application, wherein you can get a loan for up to $500 at an interest rate of 5.99% per annum.
The application starts building your credit score as you pay back this loan with interest within the specified time limits.
So, you get a chance to build your credit score while also getting the much-needed finance.
That's a win-win, and for this reason, MoneyLion is the robust application of this day, posing good competition to the Earnin app and helping you with all your financial and money needs and requirements.
Download the App from Google Play Store
Download the App from Apple App Store
6. FlexWage – Apps like earnin For On-Demand Pay
The payday applications seem like a great option to get the money you have earned before your paycheck is due; however, most applications like this grant you the money in your bank account.
What if you receive your salaries through a physical check rather than the salaries getting credited to your bank account? Well, this is the case where FlexWage comes as a viable and effective solution.
FlexWage is an application designed for hourly wage workers to instantly get the money they have earned without needing to wait for payday.
Now, while it does what other payday applications do, the thing that makes this particular application different and unique is that it comes with a payroll debit card.
You can swipe the card and get the amount from this application.
FlexWage for Unexpected Expenses
However, while this application serves unique purposes and helps you get money in advance, even against your physical paychecks, this application is not free from some drawbacks, the major one being that it has some hefty fees attached to every transaction you make.
With every swipe of your debit card, you are paying an extra $5 as you use this application.
However, considering that you get the money you are earning much in advance and that too without going through many hassles, it's only a fair amount to part with, and the application may come off as a beneficial solution after all.
Download the App from Google Play Store
Download the App from Apple App Store
7. PayActiv
Another app like Earnin, which is much more than just a payday application, is PayActiv. This application not only allows you to get your salaries ahead of your payday, but it's a complete proforma for helping you achieve financial security and stability.
In addition to just granting you advances against your salaries, this application has many other intuitive and impressive features.
For example, you can get financial counseling from this application.
With that counseling, it shall be easier for you to plan your budgets, manage your finances, and even save for the future. As you do that, you may not even need to get any loans or advances since you shall be well-prepared for everything in advance.
Moreover, the application also comes with a debit card. So, not only could you use PayActiv for account-to-account transfers, but the application shall also help you with your cash needs by allowing you to withdraw money from the ATMs using the application's debit card.
Furthermore, with the PayActiv app, you shall never fall behind on your bills, as you can directly pay them from within the application interface.
Another major highlight is the ability to get discounts and offers for your medical bills. So, this application minimizes and manages your medical expenses to a certain extent.
The best part is that you get all these extensive and extraordinary features and functionalities at minimal cost and a transfer fee of just $5.
Considering all these things, it wouldn't be wrong to mention that PayActiv is one of the most functional, feature-rich, and robust alternatives to the Earnin app, something every person seeking out financial management guidance and financial stability must put to use.
Download the App from Google Play Store
Download the App from Apple App Store
8. Rainy Day Lending
Now, this is not exactly similar to all the apps like Earnin, and it differs a lot in its features and functionalities; however, if you need money and that too a lot of it, then this application shall be particularly helpful.
The Rainy Day Lending application makes it easier and faster for you to get personal loans. So, it's not a payday application that will help you get money in advance of your paychecks.
But this application works on the philosophy of credit cards. If you use this application, it is a must to have a credit card in the first place.
Based on your credit card, you can apply for a personal loan in this application. As soon as the loan gets approved, you get the amount credited into your bank account, and then you can pay back the amount eventually based on the period of credit involved.
However, as you take this loan using the Rainy Day Lending application, you need to consider that the interest rates can be pretty high.
So, before you finally put the application to use, you must check the interest rates and make sure that you have provisioned for the same in the amount you need to pay back against the loans in your name.
You may like to read our guide on the  11 Best
Life Planning Apps
– Streaks For Goals & Habits.
💁Frequently Asked Questions
Now, you know many apps like Earnin, which may all be enough to get you by your money, financial needs, and requirements.
However, when it's about money and, more importantly, getting the same on credit, it's only natural to have some questions in your mind.
So, let us take this opportunity to answer some of the most frequently asked questions about the Earnin app and other apps like it.
Are There Other Apps That Are Similar To Earnin?
Yes, various apps are just similar to Earnin apps. These are Empower, Albert, Chime SpotMe, Current, Brigit, Cleo, MoneyLion, B9, Branch, Dave, and Klover. You can use these apps to take advance cash or loans.  
Can I Borrow From a Cash App? 
Yes, you can get advance money from the Cash App. Cash App borrow is a short-term loan offered through the Cash App platform.
If you are eligible, you can take a loan from $20 to $200. But you must pay back this amount within four weeks and with a 5% fee.  
What Happens If I Can't Pay Back Earnin?
If, in any case, you are unable to return or pay back the amount of cash from Earnin, you will not be able to use the services and site.
Even if you try to reactivate your account and then sign up again, you will not be able to use the services until you do not pay back the amount.  
What Loan Is The Easiest To Get?
Payday Loans are the easiest ones to get right now. These are short-term loans designed, so you must lay them back by your next pay period or within two weeks after the loan.  
What Is The Purpose Of Using the Earnin App? 
Earnin is a financial app that provides consumers with their earned wages before they are deposited in their bank account.
This app lets you draw a small number of your wages before payday. You can get money in advance, which you can pay during your time of payday with a small fee. 
Is Earnin A Trustworthy App? 
Earnin is a legit service which means it is a legal service. Earnin provides you with the money that you have earned.
This is a completely trustworthy app and is also legal. You can use this app if you want money before your payday.
You need not worry about anything while using this app to get cash in advance.  
Does the Earnin app cap the amount you can take as a loan?
Yes, the Earnin app cap the amount at a maximum of $500 per pay period. Moreover, you need to be patient about the amount, as it takes at least one to two business days for the application to process your request and transfer the amount to your account.
Are any applications that do not cap the amount you can borrow?
Well, as of now, you cannot find any such applications. Every payday application limits the amount you can take as an advance against your paychecks. Such limits are necessary for these applications to be able to provide for the needs of all their users.
If the amounts are not capped, the users can become careless with their money, leading to more distressing financial crises. To save such a situation, it's good on the part of the applications that they cap the amounts to a certain value.
Are these applications used to get personal loans and advances too? What is the interest rate in such cases?
Yes, you can use payday applications to receive personal loans and advances. One of the best applications for this very purpose shall be Rainy Day Lending.
It differs from other payday apps like Earnin and is designed solely to help you with personal loans. So, it's a good application that you can put to use.
Can these payday applications help attain and accomplish financial stability?
Yes, many payday applications guide you with your finances in addition to helping you get the money you need.
Some of these applications that are a complete financial management solution rather than just a payday application are PayActiv, Dave, and MoneyLion.
These applications offer you financial counseling and advice and help you plan your budgets. So you can efficiently use them to attain and accomplish financial stability.
Final Words on similar apps like earnin list
It is never easy to deal with money problems and financial crises. Those in need much appreciate any help in these situations.
All the payday apps like Earnin and others on this list are built solely to help people get by their financial needs and requirements. When used wisely, these applications can even help achieve much-needed financial stability.
We hope that knowing these applications will come off as helpful to you, and you shall be in better control of your money and finances in the coming future.