An SSD, or a solid-state drive, is another solid-state storage device that is used with computers. Also known as a solid-state disk, this device stores data using integrated circuit assemblies, mainly using flash memory, and is majorly considered a secondary storage device to be used with computers.
Unlike hard disk drives and floppy disks, SSDs do not have any physical spinning disks or movable read-write heads. These devices were first introduced back in 1978 and were required to store only 45 MB of data. It further evolved with the use of flash memory in 1991 which initially had storage of about 20 MB.
Today, solid-state drives are available in a variety of options with varying storage capacities. Some of them come with storage of about 250 GB, while some others are equipped to hold more than 100 TB of data.
SSDs offer quite a lot of advantages to the users. These devices are comparatively highly resistant to any type of physical shock. They also create much less noise while working than other storage devices.
How do SSDs Work? | How does your Smartphone store data? | Insanely Complex Nanoscopic Structures!
They also have much faster access as well as greatly lower latency. These devices also have an interesting storage system that makes them distinct from other storage devices.
But, just like everything else in this world, SSDs also come with their own sets of problems. For example, some specific SSDs may start leaking charge sheets during extended use. They also have a limited number of uses and writes. SSDs have also been observed to slow down in their functioning as they approach their respective fill capacity.
In spite of all these pros and cons, if a person still wishes to have and use an SSD, we have a wide variety of SSD Brands to choose from. And such a large number of alternatives are bound to confuse any potential buyers and users.
This list was created with the purpose of simplifying this decision-making process for the readers. Here are the best SSD brands available in the market.
Best SSD Brands – Our Top Pick👌👌
1. Intel
Intel is one of the foremost leading names in the electronics and computers industries. With its excellent, high quality, long-lasting, durable, and efficient products, and services, this company is one of the best technology companies across the globe.
It is also one of the most successful companies that deal with electronics and is beloved as well as trusted by all of its users.
Intel Corporation was founded on July 18, 1968, and was then known as N M Electronics. It was founded by Gordon Moore and Robert Noyce. The major people of this corporation presently are Omar Ishrak and Pat Gilsinger, the current chairman and CEO, respectively.
Intel deals with numerous electronic products, including but not limited to CPUs, integrated graphics processing units, microprocessors, modems, solid-state drives, and many more.
The SSDs provided by Intel are quite different from the ones provided by other brands. While most corporations focus on faster processing speed and powerful specs in their SSDs, Intel takes a more practical approach. It focuses more on the reliability and durability of their SSDs rather than their speed and power.
Their SSD 6 series is more compatible as well as useful with and for normal PCs and their owners, and the Optane series of SSDs are more geared towards gaming PCs and laptops.
While Intel is the dominating name in the computer processor market along with AMD, its SSDs, while certainly not as impressive as its processors, are also quite satisfying and appreciated by the users as well.
2. Samsung
Samsung is another one of the leading SSD Brands in the market. This company has a crowd of loyal customers and users around the whole world.
While it is mainly known for its mobile phones, televisions, speakers, headphones, refrigerators, and other kitchen appliances, it also happens to mass-produce a wide variety of other electronic appliances as well.
The Samsung Group was founded on March 1, 1938, by Lee Byung-Chul as a mere trading company. However, over the years, this South Korean trading company grew to become a tremendously successful multinational corporation that operates in almost every country in the world and is one of the major players in the field of electronics and related appliances. 
Samsung manufactures a large range of products, equipment, and appliances, including medical equipment, consumer electronics, automotive chemicals, electronic components, fish memory, ships, telecommunications equipment, clothing, home appliances, etc.
It also provides a number of other services like hospitality, information and communications technology, medical and health care services, advertising, entertainment, retail, construction, and many more.
With the ability to provide such varied yet reliable and trustworthy services and products, it is no wonder that Samsung is one of the best and biggest electronic corporations in the world.
The quality and durability of its products extend to its SSDs as well. While they are not as popular as its other products, these SSDs are nothing to joke about either.
The SSDs manufactured and sold by Samsung are, in fact, one of the fastest, most durable, and most reliable SSDs available in the market. These solid-state drives come in large varieties and at different prices so as to be affordable and accessible to every potential user.
The most popular and most used Samsung SSDs are those belonging to the Evo series, which are majorly used by the general public. The Pro series is more suited for gamers and professional users.
And the Evo Plus series is a combination of the advanced functioning of the Pro series and the affordability and accessibility of the Evo series.
SSD 870 EVO: The definitive SSD for every need l Samsung
3. ADATA
ADATA Technology Co., Ltd. is another popular name in the field of computer hardware and related appliances production. This Taiwanese electronics producer has made quite a name for itself in the eastern world. While it does not have extreme popularity on the western side, its capabilities and potential have been recognized across the world.
ADATA was founded in May 2001 by Simon Chen as a computer storage and computer memory-producing company. It is currently headquartered in New Taipei City, Taiwan.
ADATA is mainly known for producing USB flash drives, external hard drives, memory cards, DRAM modules, solid-state drives, LED lighting, power banks, mobile accessories, and many other similar devices. It is also expanding its reach to other fields, including robotics and electric powertrain systems.
ADATA is majorly known for its high quality, efficient, and wonderful RAM cards. But this seems to have overshadowed the potential, abilities, and capabilities of the storage devices provided by this company. The SSDs provided by ADATA are some of the best ones available in the market for any users and buyers.
The SSDs of this company are varied and diverse in nature. They come with quite an impressive durability and are also pretty affordable by any potential buyer, though they are somewhat more expensive than the other SSD brands.
Although the speed of these SSDs can use some improvements, these are high-quality devices and can be quite a long-lasting and durable device with a little bit of investment.
4. Western Digital
Western Digital Corporation, commonly known as Western Digital, is another tremendously successful as well as popular memory storage devices manufacturer and producer.
It is mainly known for designing, creating, manufacturing, and selling data-related products, including storage devices, cloud storage services, and data center systems.
Western Digital Corporation was founded on April 23, 1970. It was founded by Alvin B. Phillips and the company were originally called General Digital. The current CEO of Western Digital is David Goeckeler.
As mentioned above, this corporation is mainly engaged in the computer storage industry and produces data storing devices and products. It is also one of the earliest SSD Brands, and while it does not occupy the top position anymore, it is still a highly reputable name in the industry.
Its major products include hard disk drives, NAND Flash-based storage devices, and storage systems that are sold across the globe under the brand names Western Digital, SanDisk, and G-Technology. All of their products are excellent in their functioning speed, processing, durability, reliability, and accessibility.
The SSDs provided by Western Digital is majorly known for their reliability and affordability. However, it also comes with quite a unique feature for their SSDs.
Western Digital color codes their solid-state drives to differentiate amongst them according to their features, uses, characteristics, and specialties.
For example, green solid-state drives are characterized as being highly energy-efficient, and blue solid-state drives are more focused on providing a powerful performance.
5. Corsair
Corsair is quite a popular company devoted to the field of computers and its related entities and activities. It is devoted to the advancements, modifications, and improvements of this field and provides its users with the best and highest quality of products that can be designed and manufactured by the company.
Corsair Gaming, Inc. is an American-based competent peripheral and computer hardware producing company. It was founded in January 1994 and was initially known as Corsair Microsystems.
The founders of this company are John Beekley, Don Lieberman, and Andy Paul, who is also the current CEO and President of the company. Other key people of this company include Thi La, the current COO, and Michael Potter, the presiding CFO. It is currently owned by EagleTree Capital.
Corsair is mainly known for producing USB flash drives, computer cases, ATX power supplies, CPU and memory cooling devices, DRAM modules, audio peripherals, gaming keyboards, gaming peripherals, solid-state drives, and desktop chassis, speakers, and many other related appliances.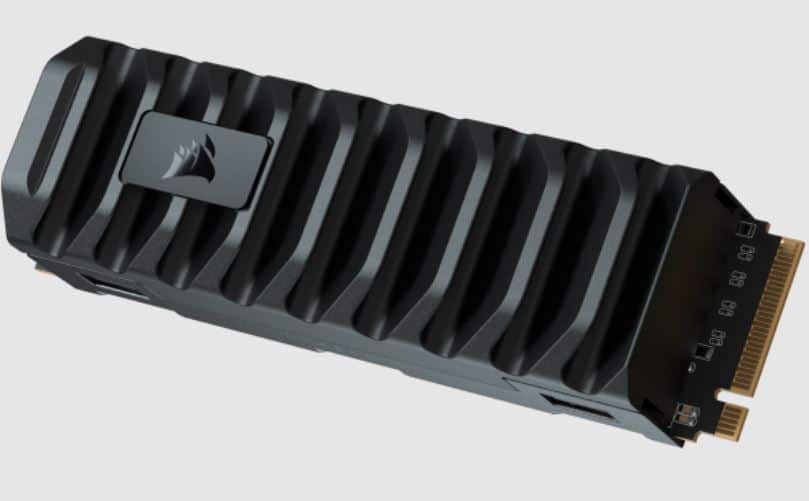 Since this company was basically formed to meet and fulfill the needs and requirements of gamers and also enhance their gaming experience, its SSDs are also geared to do the same. Therefore, the SSDs provided by this company come at a highly affordable price and also happen to be quite powerful in their functioning.
Worth the Premium Price? - Corsair MP600 PRO Review
6. Sabrent
Sabrent is another successful name in the field of computer storage and computer memory devices. It is known for the impressive durability, reliability, and efficiency of its devices and products and its other services. While not a very popular company, Sabrent is mainly known for its excellent electronic devices manufacturing.
Sabrent was founded on July 29, 2008. This is another American-based electronics and hardware-based industry that is majorly known for designing, manufacturing, and selling solid-state drives as well as electronic and computer peripherals. It seeks to provide its users with long-lasting and reliable products, devices, and services.
This company is known for offering a large variety of products at highly affordable prices so as to be available and accessible by each and every person who wishes to work with these devices in the world.
It is also known for its wonderful and highly appreciated customer care services and technical support. It is always willing and eager to help all of the customers and users of this company and its products.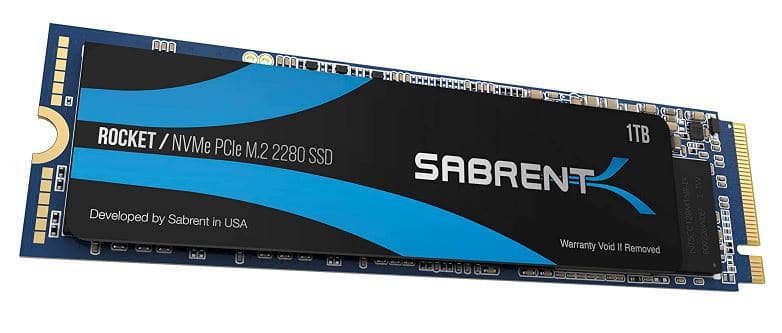 The SSDs offered by this company are some of the best in the world. The Rocket series of internal devices is in competition with Samsung and Intel's leagues.
And even though they are much cheaper than other SSDs, their quality is, without any question, incredibly high and impressive for its users.
7. Crucial
Crucial is another immensely popular name in the field of memory devices and SSD Brands in the market. It is mainly known for the excellent, high quality, reliability, and durability of its memory storage devices. It also happens to be one of the most used, highly reviewed, and highly recommended memory device manufacturing companies.
Crucial is a brand owned by Micron Technology, Inc. It is an America based producer and manufacturer of computer memory and computer data storage devices.
Its products include a variety of different memory devices, including dynamic random-access memory, flash memory, solid-state drives, and USB flash drives.
Micron Technology was founded on October 5, 1978, by Ward Parkinson, Joe Parkinson, Dennis Wilson, and Doug Pitman. Its current chairman is Robert E. Switz, and Sanjay Mehrotra is the presiding CEO and President.
Crucial provides a number of services and products for the computers and related hardware for the users and their customers. It manufactures products modified to have the best compatibility with different computers and their hardware and software.
It also offers standard configurations for more than 150,000 different computer devices. The user only needs to select the model of their device, and all possible services will be offered to them.
The SSDs provided by Crucial happen to be some of the fastest, most affordable, high capacity, and most powerful SSDs available in the market.
These devices are also known for their reliability and durability. Most of the products of Crucial come with a five-year warranty and a long-lasting functioning that leaves the consumer with absolutely no complaints.
8. Plextor
Plextor is another pretty popular brand in the world of solid-state drives and other computer memory storage devices. The devices of this company are known for their interesting and fascinating designs, cool exteriors, and, of course, their excellent functioning, durability as well as reliability.
Plextor was founded in 1985 under the Electronic Equipment Division and Printing Equipment Division of the Japanese company named Plextor Inc., which was a subsidiary company of Shinano Kenshi Corp., which is another Japanese company.
Plextor was formerly called TEXEL and was known for producing CD-ROM disc drives, flash memory devices, DVD and CD media, network hard disks, portable hard disks, digital video recorders, floppy disk drives, and other similar devices.
In 2010, Plextor broke away from Shinano Kenshi Corp. and licensed it to Philips & Lite-On Digital Solutions Corporation, which is the subsidiary of another company. It thus became a Taiwanese company, and all of its products, including SSDs, are now considered to be of Taiwanese manufacturing.
As mentioned above, Plextor is known for its cool and designed exteriors and looks. The SSDs provided by this company are highly affordable, increasingly and incredibly efficient and have a tremendously impressive functioning power.
Plextor employs the use of the NVMe 4.0 technology that increases the efficiency and effectiveness of its SSDs.
9. Seagate
Seagate is another highly popular company that produces electronics and computer storage devices for its users. The products manufactured and distributed by this company are of the highest possible quality, extremely durable, highly efficient and have a long-lasting functioning life, all of which contribute to the excellent service and quality offered by this company.
Seagate Technology Holdings is an American computer data storage company that was originally founded as Shugart Technology on November 1, 1979.
It was founded by Alan Shugart, Tom Mitchell, Doug Mahon, Finis Conner, and Syed Iftikar. Currently, the highest position holding people in this company are Stephen J. Luczo, who is the chairman; Dave Mosley, the current CEO; and Ravi Naik, the CIO.
Seagate is known for creating and manufacturing hard disk drives, hybrid drives, and solid-state drives. Since this company specializes in the creation of data storage devices, the SSDs availed by this company are also extremely impressive. The catalog is diverse and unique in a number of ways and characteristics.
The most popular and most used SSDs provided by this company come in three different series. Those belonging to the BarraCuda line specialize in use with general devices. The FireCuda series focuses more on gaming performance and power efficiency. The IronWolf line is designed to be mainly used as network-attached storage.
10. Kingston
Kingston is another pretty great corporation that designs, creates, and manufactures computer memory and data storage devices.
Unlike the other brands mentioned in this list that are known for manufacturing and selling a wide range of products and services, this company is more focused on its data and memory storage devices, seeks to develop and advance these devices and excel in its field first and foremost.
Kingston Technology Corporation was founded in 1987 by John Tu and David Son, who are the current President and CEO of the company, respectively. Kingston is headquartered in Fountain Valley, California, United States, and has more facilities in the United States of America, the United Kingdom, China, Taiwan as well as Ireland.
This company specializes in the designing, creating, and distributing of devices like USB flash drives, DIMMs, SIM cards, flash memory cards, digital audio players, solid-state drives, and many more. Currently, it also happens to be the largest producer of DRAM modules in the world.
The SSDs manufactured by this company are also pretty impressive as compared to all of those available in the country. While these SSDs are not extremely powerful in comparison with other SSD Brands, they are incredibly affordable and efficient to use for buyers and consumers.
But this company is now more visibly progressing towards entering the high market with exceedingly better quality products.
Final Thoughts
SSDs are some of the best and most handy products that can be used and accessed by any customer or buyer. Its numerous uses and benefits overshadow its high costs. The right and appropriate solid-state drive can prove to be exceedingly efficient and effective for any individual.
The technology employed in the creation of SSDs has recently begun to evolve and advance so that everyone is able to buy them and use them to their fullest potential without facing any problems or troubles.
SSDs are now being designed and manufactured to be faster, long-lasting, effective, efficient, reliable, and have a larger storage capacity. All these factors are bound to be beneficial for all of its users.