Telegram's improbable rise to prominence in the instant messaging industry continues. In contrast to competitors like Signal and WhatsApp, popular in the Asian market, the social network offers features such as groups or teams video calling, screen sharing, intelligent stickers, screen sharing, and bots.
In particular, the Telegram bot is a handy add-on for power service users. We have selected the greatest Telegram bots to use from many Telegram bots available on the internet.
We should first define what a Telegram bot is and how it might benefit your overall experience in the app before proceeding with the list of the best Telegram bots.
What are Telegram Bots?🤷‍♂️
The year 2015 was the first time that the Telegram bots API was revealed to the public. Through this, developers were enabled to create chat applications for third-party users.
It is an autonomous Telegram service where you may engage in conversations and, if you like, use bots in channels and groups. This gave lots of options to the users.
You can construct a Telegram bot for anything out there based on your specific requirements. There are currently dozens of Telegram bots available to pick from, thanks to the efforts of the many brilliant developers out there.
We have selected the most beneficial ones for you from among the many available options.
When you start working with a bot on Telegram, you must search for the bot's username in the search box at the top of the screen. Integrate the bot into the chat room and follow the on-screen prompts to configure the bot's configuration.
Best Telegram Bots: Our Top Pick 👌👌
We created the list below to present the Best Telegram Bots out there and give our reviews to all of them.
1. The Feed Reader Telegram Bot 
With each new bot added to the list, the number of bots grows exponentially. So we would begin with one of the best Telegram Bots; The feed reader bot (Get Here).
Any website or blog that publishes RSS feeds can enable its users to register to RSS feeds through the Feed Reader application. Following the subscription, you will receive notifications of the most recent posts from that website directly in your Telegram inbox.
Apart from websites, you may also subscribe to YouTube, Instagram, and Twitter accounts and have the most recent posts delivered to your inbox as soon as they are published.
This Telegram bot also has a fantastic feature that allows you to search for specific feeds. For example, if you want to identify the most popular Artificial Intelligence feeds, you can use this tool.
The Artificial Intelligence News Subscription page will supply you with a list of favorite RSS feeds for artificial intelligence, and you can sign up for them here.
2. Tweet It Bot 
The Tweet It Bot is targeted specifically at Twitter users; you can easily get that from the name. It is possible to compose Tweets directly from the Telegram interface thanks to the Tweet It bot (Get Here).
You can attach any media asset to a Tweet, including photographs, videos, and GIFs if you like. To get started, simply link your Twitter account with the bot. Twitter users would rate this as among the best Telegram Bots. 
3. The Combot Group Telegram Bot 
There are almost 15 million people who utilize Combot (Get Here), little wonder it is on our list of best Telegram Bots. The bot enables you to transform your group into a fully functioning community. 
It handles all heavy lifting, including moderation, analytics, anti-spam, and providing the best trigger system available in Telegram, among other things. With Combot, you can unlock the potential of group chats and make them more productive.
4. The Robotic Watchdog
This is yet another Telegram bot that will assist you in managing your groups. Add @watchdog robot as a chatroom administrator to your chatroom.
Give the bot the appropriate permissions, such as the ability to delete messages and blacklist users. Now go ahead and configure the content to be eliminated using a command-line argument.
In addition, you can define filters and establish automation. If you want to know how to set up the bot and use it to its full potential, you can find additional information on the official website.
5. The Rose Bot
The Rose Bot deserves a place on our list of best Telegram Bots. For those of you who manage a large number of groups in Telegram, this feature can be really useful. The @MissRose bot is available to aid the user.
In Telegram, even if you have numerous groups under your control, managing the users might be challenging because each of your groups has its own set of rules.
Rose guarantees you smooth and seamless services by allowing users to request a rule review at any time, making your job so much more simplified.
6. Banof Group Telegram Bot – Best telegram bots for groups
A telegram is a great tool for group chats, and Banof Group Telegram Bot is one of the best Telegram bots out there. If you are a group administrator, you may find it difficult to manage the members of your group. 
With the assistance of @banofbot, it is possible to create a poll to kick members out of the group.
7. The GetMedia Bot
GetMedia is one of the best Telegram Bots because it downloads any form of media from the internet, as its name indicates.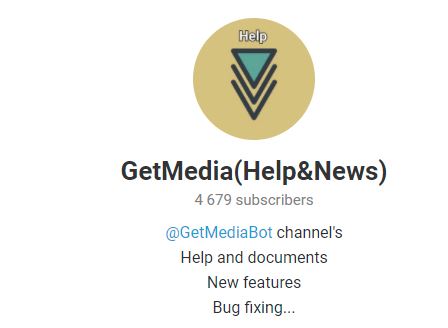 Users can download music, videos, and lyrics, as well as download an Instagram story, among other things, on the platform. Aside from downloading videos from Twitter and YouTube, this bot may also be used to download them directly from Telegram.
8. File to Bot 
Telegram allows you to send files up to 2GB in size through a chat conversation. It is possible to save files in the cloud and organize them into different categories using File to Bot.
It is also possible to link to a certain file so others can download it. Anyone with access to the URL can view and download the file stored on Telegram.
9. Skeddy: ReminderTelegram Bot 
This one's for you if you are the type of person who constantly forgets tasks or important stuff. SKEDDY is a reminder bot that reminds you of critical tasks by sending messages.
Sending a simple Telegram message such as "Call Aman in 10 minutes" will trigger a reminder notification from Skeddy, which will be sent 10 minutes after the original message.
Instead of opening a task management app and setting up reminders, you may use your phone's calendar.
10. IFTTT Telegram Bot
IFTTT is a web-based service that allows anyone to construct conditional applets with a few clicks. Conditional indicates that if a specific event occurs, it will cause an automated event to be triggered in response to that occurrence.
For example, if you connect to your business WiFi network, your phone will automatically be set to silent mode.
To construct different automation applets for your Telegram forums, you can use the IFTTT Telegram bot. Certain social media networks can be used to send particular posts, and there are many more possibilities.
Adding the @IFTTT bot as an admin to your Telegram channels
This way, you can connect your channel or group to more than 360 different services, depending on your needs.
11. Spotify Telegram Bot
Are you fed up with a clumsy Spotify experience on a computer or a mobile device? With the aid of this Spotify Bot, you may connect your Spotify information to the Telegram service. (@spotify down bot).
Spotify tracks can be downloaded, listened to, and managed directly from the Telegram interface.
12. Trello Telegram Bot
Trello has become a leading name for Telegram Bots. . In addition to personal tasks, this well-known project management application is also great for group projects.
To do so, if a user writes @trello bot in Telegram, they can view and respond to card events in any chat in real time. Also available through the Telegram app is the ability to search for and create cards.
13. Gmail bot 
This is among the best Telegram Bots for Gmail users who are extremely proficient. When you use the official Gmail bot, you will never have to leave the Telegram interface to receive, send, or reply to emails.
First, enter @gmailbot into the search window and click on the button to start a chat.
14. DeLorean
You can use the DeLorean bot to transmit messages to the future, much in the same way that Doc McFly's DeLorean sent Marty McFly back in time in the film series of the same name, using the DeLorean bot.
You have the option of specifying a precise time or specifying a time interval starting from the current instant.
15. BotFather
In its description, BotFather portrays itself as "the one Bot who rules them all." It allows you to establish new bot accounts as well as manage the bots that you already have.
As soon as you open the BotFather app within your Telegram client, you will be sent to a page that contains support files for Telegram bots as well as the Bot API manual. This goes to the top of our list of best Telegram Bots.
16. AlertBot
The objective of AlertBot is obvious, but it is quite useful. Simple alerts and reminders can be created using the following format: /alert time text.
17. Dr. Web 
Dr. Web maintains the security of files and links exchanged via Telegram by performing on-the-fly security checks on them. The bot claims to be the world's first anti-virus bot, which is a bold claim.
You can either email files directly to Dr. Web or forward files from other chats to him via Dr. Web. To ensure that all files and links are checked, you can add it to a group.
18. DropMail.me
You can use the DropMail.me bot to build a disposable email address and then use that address to receive emails from other people. For example, typing /get will produce a random email address, while typing /start will initiate a chat with another user.
It uses the dropmail.me email service, a throwaway email service. Typically, you will use it if you require a throwaway email address for anonymous registrations on shady services or websites, which is more common than not.
19. FB Video Download Bot
You may download Facebook videos with the help of the FB Video Download Bot. Simply put, all a user must insert the relevant Facebook link to the video into their Telegram dialogue box while operating the bot.
20. File Converter 
Image, audio, and video files can be converted from one format to another using this File Converter bot, which is simple to operate.
It allows video and audio messages sent via Telegram and WhatsApp, as well as papers, eBooks, and font files stored on the device. It now supports 63 different file types and 579 different conversions.
21. GameBot
You may find GameBot on Telegram, and it is one of the most established bots available. Telegram Gaming Platform is being demonstrated in this demo. It enables you to participate in chat games with your friends and provides links to a few sample games.
When you first activate the bot, you will be presented with the following message: "I can bring you three entertaining games to play.
Simply pick "Play with friends" from the drop-down menu, then select a conversation and a game to play." Afterward, you can select your friend and game, after which you can begin playing.
22. GitHubReleases Bot
This chatbot sends you notifications via Telegram anytime a GitHub repository that you follow a new release. The /follow command is used to select the GitHub repositories you want to follow, and then the command is executed.
Then, one can use the /list command to determine which rules they have complied with. You can unfollow someone who followed you if at any time you decide to.
23. ImageBot
ImageBot was first created as a sample bot by Telegram's beta testers to demonstrate the platform's capabilities.
It is a straightforward bot that will fetch photos when you request them. For example, you can use the command /get to acquire photos and the command /getgif to get GIFs.
24. Meme Autobot 
Memes have been widely popular in recent years, and they can easily go viral. This bot can make memes for you in a short amount of time and with no effort.
25. Movies Tracker Bot
This IMDB Movies Tracker Bot will let you get details on a video if you supply the required info. 
To find a film, use the command "/search /filmName", which searches for the film name within single quotes.
26. PollBot
PollBot is one of the bots available to Telegram beta testers. It creates simple polls that you can subsequently distribute to a group of people.
While exploring Best Telegram Bots to our readers, I found an awesome video on "Telegram Tricks" that is worth watching.
Telegram TIPS, TRICKS & HACKS | you should try!!!
27. PosterBot
PosterBot is a tool that allows you to publish content from various social media platforms to your Telegram channels.
To your Telegram channels and chats, you can upload content from various social media platforms such as Instagram, VK, RSS feeds, YouTube, Twitter, Tumblr, and other Telegram channels and other social media services. This makes it a very useful tool; hence we added it to our best Telegram Bots list.
It provides numerous customization choices, including the types of posts made, the filtration of adverts and keywords, the delivery of attachments, and the hours during which the bot will send messages.
Messages can also be customized in terms of their look. Examples include creating reaction buttons and inserting more text.
28. RateSticker Bot
This bot allows you to rate random stickers and find new sticker sets by interacting with them. If you send the bot a sticker, it will respond with a rating for the sticker based on the votes of other people who have seen it. 
When you double-tap any sticker you want to use in your Telegram chats, you will be taken to its sticker set, where you may choose which stickers to use.
29. Sticker Downloader
Almost every messaging service has now incorporated the ability to send stickers into its functionality. Telegram also features a range of stickers; however, they can only be used within the Telegram application.
Stickers from Telegram can now be used in other chat programs with the help of the Sticker Download Bot. To easily send any sticker to the bot, just provide any PNG, WEBP, or JPEG file, and it will return a sticker in the requested formats.
These formats, in the form of stickers, might be incorporated into applications such as WhatsApp and other messaging services.
If you send a pack of stickers, it will return the formats in a Zip file that can be easily imported into your WhatsApp account.
30. URL Shortener Bot
This URL Shortener Bot, by employing sites such as tinyurl.com and bit.ly reduces the long URLs to just the first few characters of the URL.
Link shorteners, like the above bot, help users deal with long URLs that seem difficult to comprehend and awkward to scroll through. This is a well-recognized tool and is included in our list of best Telegram Bots.
31.URL2IMG Bot
Although the name of this bot appears to be a jumbled collection of letters and numbers at first glance, if you read it carefully URL2IMG, it accurately defines what the bot does – it takes a web page (URL) and converts it into an image (IMG) that can be used as a screenshot.
32. NewsBot
You have already guessed correctly; this NewsBot will give you the most up-to-date news worldwide. Do not worry, it will not send any other information to your email address.
The user can specify what type of news he or she is interested in, and the system will curate the most relevant results for him or her based on that desire.
When you select the /start option, it will retrieve the most recent news from the Internet. By clicking on the Read More button, you will be sent to the news website where the article was initially posted.
33. AppFollow Bot 
Before this, finding superior applications for mobile devices was far easier. For consideration, only a small number of apps were provided. Open any play store, though, and you will find hundreds of programs connected to any other genre.
Using an app discovery bot, such as AppFollow, you may find out which of the coolest and most popular apps in a particular category are now accessible for download. Alternative applications are available in addition to the top-rated applications.
34. Babelgram Bot 
Are you chatting with someone from a different nation or speaking a different language?
Babelgram could save you the time and effort of copying and pasting translated text fragments. Alternatively, one can use Babelgram; this would enable the person to translate messages as he types them to some other person, which is convenient and quick.
When you use the inline functionality, you can type anything and select the language in which you want it to be translated. It takes care of the rest, and your message will be sent to the recipient in the appropriate language.
35. TeleFeed
Are you tired of having to manage your telegram business every day? Do you need a bot to gather messages from multiple sources and post them to one or more destinations?
TeleFeed is a bot created specifically for you. The main focus of this tool is to forward messages from groups, users, and channels.
The main idea is to turn them into feeds. That way, you can clone messages from other channels to your own. It's a cool way to share messages fast and provide great offers, information, and benefits to those on your channel. 
This bot allows you to easily change the message format if desired, which helps push the experience to the next level. On top of that, you can also filter messages based on type or text keywords, as needed.
Add to that the fact that you can do that quickly thanks to the very fast and professional performance; then you can see why it makes a lot of sense to automate most of the process and make it work the way you want. 
You would assume that a bot that automates Telegram would cost quite a bit. That's not true; we believe that everyone should have access to great Telegram automation for free. TeleFeed allows you to automate telegram forwarding 100% free. 
If you want to start with Telegram automation, TeleFeed is the right tool. It conveys the right features you want, and it's also a free tool that will help push the boundaries and provide amazing results.
The greatest advantage of this bot is that it's also very fast, it has tremendous filtering solutions, and you will find that it works incredibly well. You can even choose to delay messages how you see fit.
That's the thing that makes it very powerful since you can automate the message forwarding process knowing it's done right! 
✅FAQ
Are Telegram bots safe? 
Every communication sent using Telegram is always safely encrypted. Client-client encryption is used for messages in Secret Chats, whereas client-server/server-client encryption is used for Cloud Chats, which are encrypted and kept on the Telegram Cloud. However, cybercriminals can use bots to steal important data.
How many bots are there in Telegram? 
It is impossible to keep count of this figure. Bots are used for different purposes, and a host of them have been created over the existence of the service.  
Is the Telegram voice bot real or fake? 
It may be difficult to detect whether you're being conned since Telegram bots employ AI and natural language processing to have real conversations. 
Do Telegram bots pay? 
Now, bot creators may easily receive money from customers anywhere in the world: You may purchase services or products from bots that offer them if you have at least Telegram 4.0 installed. This allows these bots to include a Pay button in their communications. 
How do I monetize Telegram? 
You may charge for access to premium material on a Telegram channel, sell your goods or services, sell adverts, or sell the channel itself. 
Final Thoughts
No question, Telegram bots are a useful add-on for each Telegram user who wants to communicate with others. Every person is certain to find something they would enjoy. Information on this list is sure to be helpful to you, and we hope that you will find it useful.
Alternatively, you may use a search engine to find additional Telegram bots to add to the chat app.