Yes, the PS5 is due at any moment this year. However, that does not mean you cannot have fun and enjoyment using your PS4. Children and gamers of all ages have a wide range of games to choose from for their entertainment as well as education.
During pandemic times, it is useful for kids to learn through games. It is fun, engaging, and keeps children occupied for a few hours, leaving parents time to complete their chores and office work.
We have evaluated each of the games listed based on their educational values, immersive capabilities, visuals, and child friendly. You can rest assured that there is something on our list for your young child to a twitchy adolescent.
PS4 with educational games
The best PS4 educational games for kids are some of the ultimate ones from the PlayStation. Playstation is a family name today, with the PS4 already has sold more than 100 million units worldwide.
We are sure that you are reading this post because you already own a PlayStation or perhaps playing to get one soon, for your family. Well, you won't regret your decision with the PS4. It is slightly priced higher than other Playstations but comes with a barrage of features.
Most of the games on the PlayStation library offer you endless fun and excitement. Playing games does not have to be an annoying or solitary experience. In this list that we have compiled for you, there are games that are suitable for people of all ages.
The games are fun and light.
Are games educational?
For those of you who did now know, games are educational in some ways. The main purpose of the educational games is to inculcate values into children. They are designed according to the age of the child.
For example, some games are suitable for children above 12 years. Few games are ideal for children who are younger than eight years. But, these games can be enjoyed by one and all. They can teach your wards a particular subject, concepts, historical events, and a skill.
Having said that, few parents have voiced their opinion on the safety or usage of the PS4 by kids. If you are one of them, then please be reassured that you are depriving yourself and your child of fun and education.
Market data has shown that kids who are aged between 10 years or younger use most of the PlayStations sold from 1992. There is nothing to be worried or concerned about. The latest model, the PS4 comes with several child-friendly elements in it.
You have Lego games, Minecraft, and so on. These games can be played by gamers of all ages.
Usually, play stations are placed in the living or central area of the house. Parents and elders can always keep an eye on the games played by their wards.
How do PS4 educational games help kids?
In this post, we will be reading about a few handpicked educational games. Educational games are designed and developed for kids. At times, kids prefer to learn subjects through games. It makes their education more fun.
It does not always have to be restricted to books and digital libraries these days. Even a subject like math can be exciting, if taught through fun methods, like games.
Not to mention, children can learn vital skills, innovation, sportsmanship, and develop their critical thinking.
Usually, playing a game with several participants is more fun. You create a competitive spirit with the players. That makes you put in your best effort in the game that you are playing. Of course, some games on the list can be played by yourself.
Here is the list of best PS4 educational games that money can buy today.
Best PS4 Educational Games For Your Kids 👌
1. Ubisoft Rayman Legends
Ubisoft Rayman Legends (Download Here) is ranked first on our list of kids PS4 educational games. Let us find out why.
Ubisoft Rayman Legends is one game that can provide ample excitement to a 50-year-old and a five-year-old. This is a funny, creative, and vibrant game in the world of Rayman. The Rayman series is a classic and comes with shades of Super Mario embedded in it.
You need to unlock new elements as you play the game. Not to mention, you need to also collect a few characters throughout. It makes the gameplay replayable and keeps surprising you with the level of design.
The music is vibrant; making it enjoyable for people of all ages. We were having a blast playing a game, and it did take us back to our school days. Ubisoft Rayman Legends offers entertainment value for kids of all ages.
The game comes with controls that are excellent and smooth to use for children. It also comes with a beautiful art style and content. There is plenty of gaming content to keep your children on their toes.
The game is fun to play with multiplayer. Yes, it does have a few drawbacks like the plot could have been better, and you need the internet to play.
Ubisoft Rayman Legends is not focused only on the plot, but they want to provide you with some outstanding educational action that should not be missed out on.
2. Square Enix LEGO Dimensions Worlds
Square Enix LEGO Dimensions Worlds (Download here) is second on our list of PS4 educational games for kids. This is perhaps one of the best LEGO games you can find in the market as of today.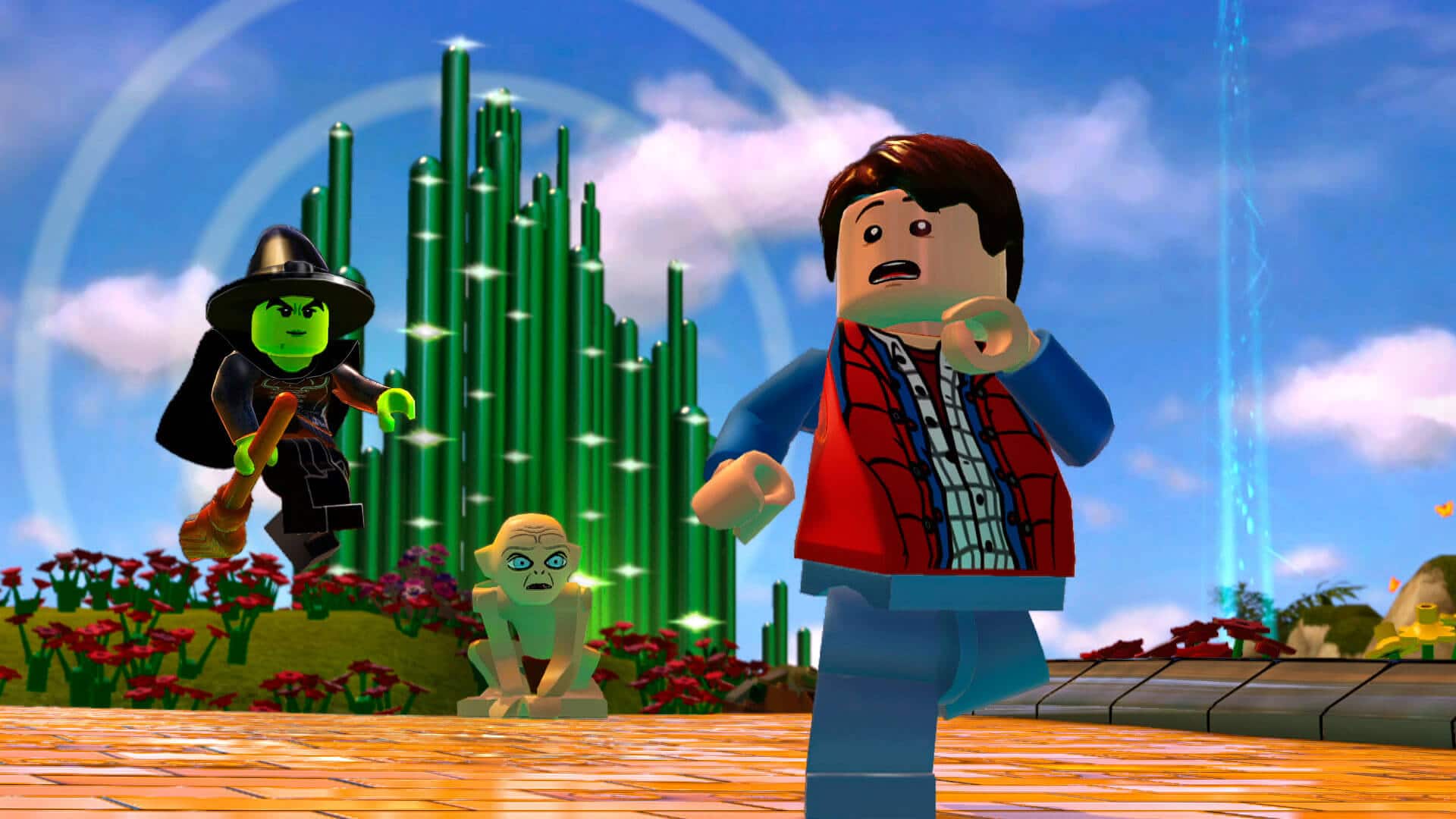 Who does not love to play LEGO? Perhaps, when you were a lot younger, your parents or relatives might have gifted you with LEGOs, and you would have cherished those memories lifelong.
Luckily, for you, today, you can relive those awesome moments with your PS4. The need to have those blocks lying around the whole house is not there. You can play the game on your PS4 in peace, along with your children.
LEGO is a game that requires more players. You can now explore the world of LEGOs with the game. You can now manipulate anything you want. It could be a building, vehicle, or just about anything, with the help of these blocks.
The game is quite similar to that of Minecraft. It improves your creativity and your innovativeness. You can come up with the characters of your thinking. Perhaps, you can join hands with your friends or neighbors to come up with them.
Not to mention, this game encourages interaction with other players. The narration is also excellent. It kept us entertained throughout the gameplay. The adventure never seems to end when you have LEGO blocks around you to play.
The game comes with plenty of options to build, and you can increase your innovation with the LEGO blocks, and the plot is exciting. Unfortunately, the game can be similar in nature and the controls do not make your life easy when designing items on the game.
Square Enix LEGO Dimensions Worlds comes with intense humor and fun. The narrator has done a fantastic job and helps you with how you can complete your tasks. He guides you on the kind of tools that you should use.
LEGO Dimensions: Unlock and Explore Adventure Worlds
3. Digital Eclipse Disney Classic Games: Aladdin and The Lion King
Digital Eclipse Disney Classic Games: Aladdin and The Lion King (Download Here) is a very nostalgic game for kids and adults alike. There is no denying the fact that there is something magical about Aladdin. You would have perhaps seen the movie and cartoon during childhood.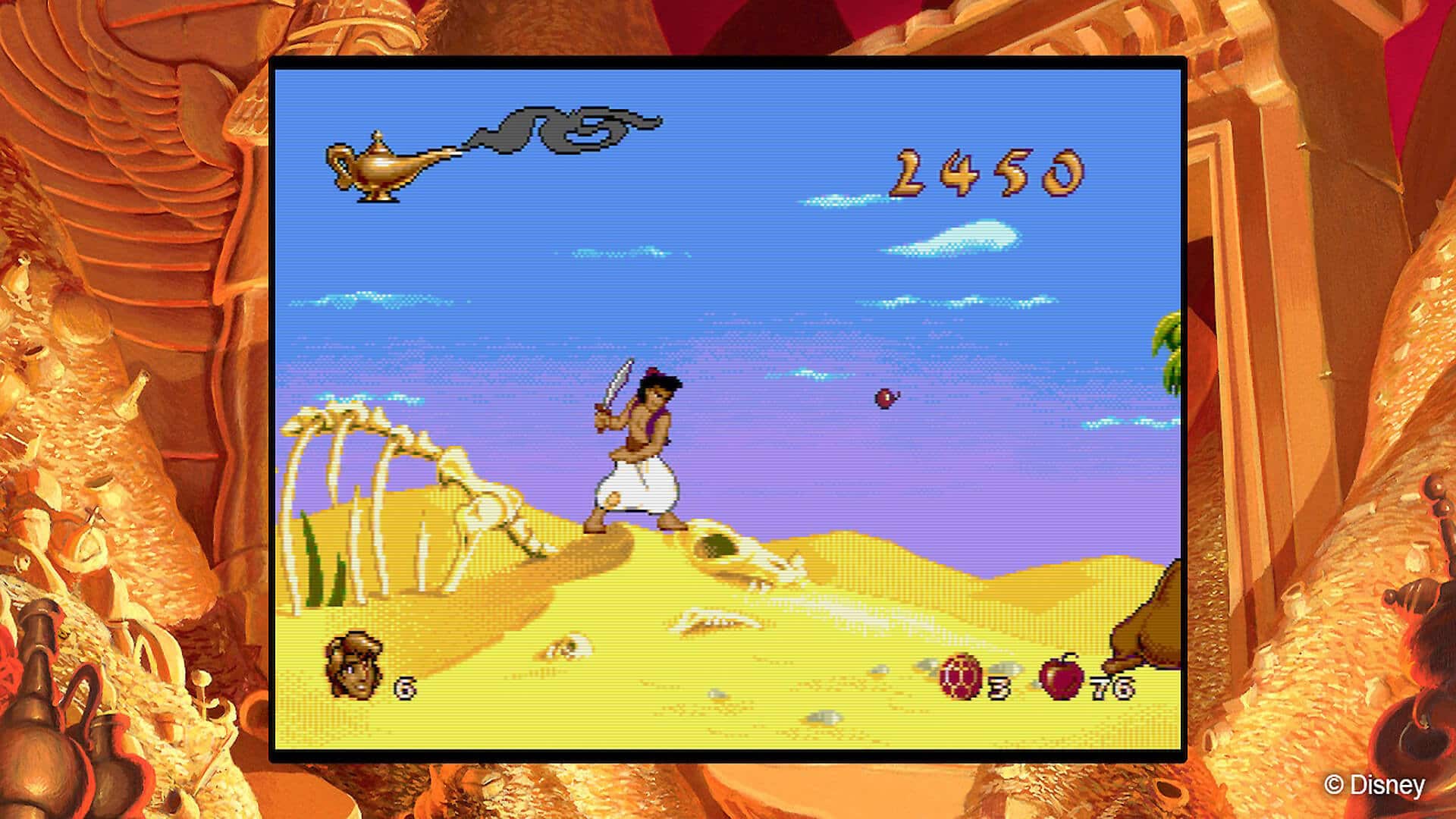 Luckily, for you, today, you can relive those moments on your PS4. So, what is educational about this game, you might ask. You can play any character that you want. The levels are action-packed, and there is never a dull moment in the game.
It comes with several versions, and it also includes a new handheld device. This is the updated version of the previous games. It comes with more features and narration. The game also comes with beautiful graphics with excellent visuals.
There is also a new in-game filter that gives a CRT TV appearance for old time's sake. You find a museum in the game that provides you with some clips of the developers. It helps you bond with the art that was used in gaming designing.
Digital Eclipse Disney Classic Games of Aladdin and The Lion King are two games that offer double the fun, and excitement for your family. The game also comes with features that allow you to save and rewind, and the graphics are a stunning 1080p dimension.
However, we felt that the games might be challenging for young kids to play.
4. Minecraft Educational Edition
Minecraft (Download Here) is perhaps one of the best PS4 educational games in the market as of now. That is because it immensely helps your creativity and your skills.
The game is showing no signs of slowing down, and with the launch on PS4, you can be assured that it is here to stay.
Minecraft: Education Edition
It is without saying that this is one of the best crafting games that has ever been designed. The game gives you the power to design and build anything that you want. You can make use of your imagination and creativity to come up with your own possibilities.
There is also a survival mode in the game, where you can learn live facts. The worlds that you get thrown into are different from each other. Your enemies are also quite different. It comes with a multiplayer mode that lets you play games and understand the concepts with each other.
The game comes with intense action, and fun gameplay, you can find content depth using multiplayer and mods. Sadly, there is no marketplace for the PS4 in this because it is not plot-driven.
Microsoft Minecraft makes you obsessed with it. That is because it makes you want to experiment from within and learn more about the world we reside in.
5. Activision Geometry Wars 3: Dimensions
Activision Geometry Wars 3: Dimensions (Download Here) is one of the best arcade games you have as of now. For those of you who prefer playing arcade games, then here are the best PS4 educational games waiting for you.
In this game, you can run your way through the many levels that are there. It is your typical arcade game. The game comes with leaderboards so that you and your friends can see the scores and plan your moments.
Not to mention, you can also play against the online community. Using the online co-op feature, you can play with more than seven players. There is an option for four players. The numerous battle zones keep you active throughout the game.
Six unique companion drones enable the collector bots to get power. Not to mention, you can get rid of the obstacles as well as the spaceships. You can improve your rankings by scoring multipliers.
Activision Geometry Wars 3: Dimensions come with 12 battle modes that can keep you immersed in the game along with a competitive multiplayer. There are also leaderboards. However, we found that the difficulty levels increase severely.
6. Insomniac Games Ratchet & Clank
Insomniac Games Ratchet & Clank (Download Here) is one of the best action games for kids. The game is a classic and was quite popular on the PS2 and PS3. Though the game developers took a small break from the production, they are back with a bang.
The game had a redo in 2016 because the earlier version was not playable according to today's standards. The gameplay and weapons come updated, which was awesome to use. In these PS4 educational games, you have to find yourself in huge cities.
It is like getting lost in a big city, all by yourself. There is no violence in this game. We have ensured that none of the games comes with violence. So, parents can relax.
The style of play, where you use guns, bombs, and other weaponry, is funny, then being severe. You do not have that violent element here. The cartoon is ideal for children. For beginners, adults might want to give them company the first time.
But that is about it. What did we like in these PS4 educational games? Insomniac Games Ratchet & Clank comes with unique weapons, and the combat is friendly for children. We also loved the characters, and the visuals were fantastic.
Few of the scenes were not attractive, and some of the gameplay content is lower.
Insomniac Games Ratchet & Clank is an action platform game that comes with a barrage of gun blasting combat. There is intense leaping around and moving in this game, helping you to understand the nuances of exploration.
7. Ubisoft Just Dance 2020
Ubisoft Just Dance 2020 (Download Here), like the name implies, is a game that is centric to dancing. If you have a son or daughter, you need to just groove. The PS4 educational games that involve dancing are fun and exciting to play.
The game is fun and exciting to play on your PS4 because of the controllers. You can easily control and move as you like it. This is perhaps the best way to mimic on-screen choreography. The game comes with 40 amazing songs that are superb.
There is also a dedicated mode for children. Here you can find songs suitable for small ones. Ubisoft Just Dance 2020 comes with a 1-month trial for free.
Apart from that, players can play along with four players using multiplayer mode. You can score, unlock tracks, and nickname each other. Apart from dancing, you may not find much to do with this game.
But, it provides you with a new angle of dancing. The game comes with 40 songs, a children's mode, and a 1-month trial. At times, you can feel that your PS4 cannot keep up with the dancing on-screen.
Otherwise, Ubisoft Just Dance 2020 is a fantastic dancing game to play for your kids.
8. Annapurna Interactive Donut county
Annapurna Interactive Donut County (Download Here) is another of PS4 educational games on our list. This game is the best port game we found. The name originated from the jam as the developers were keen to resonate with the food item.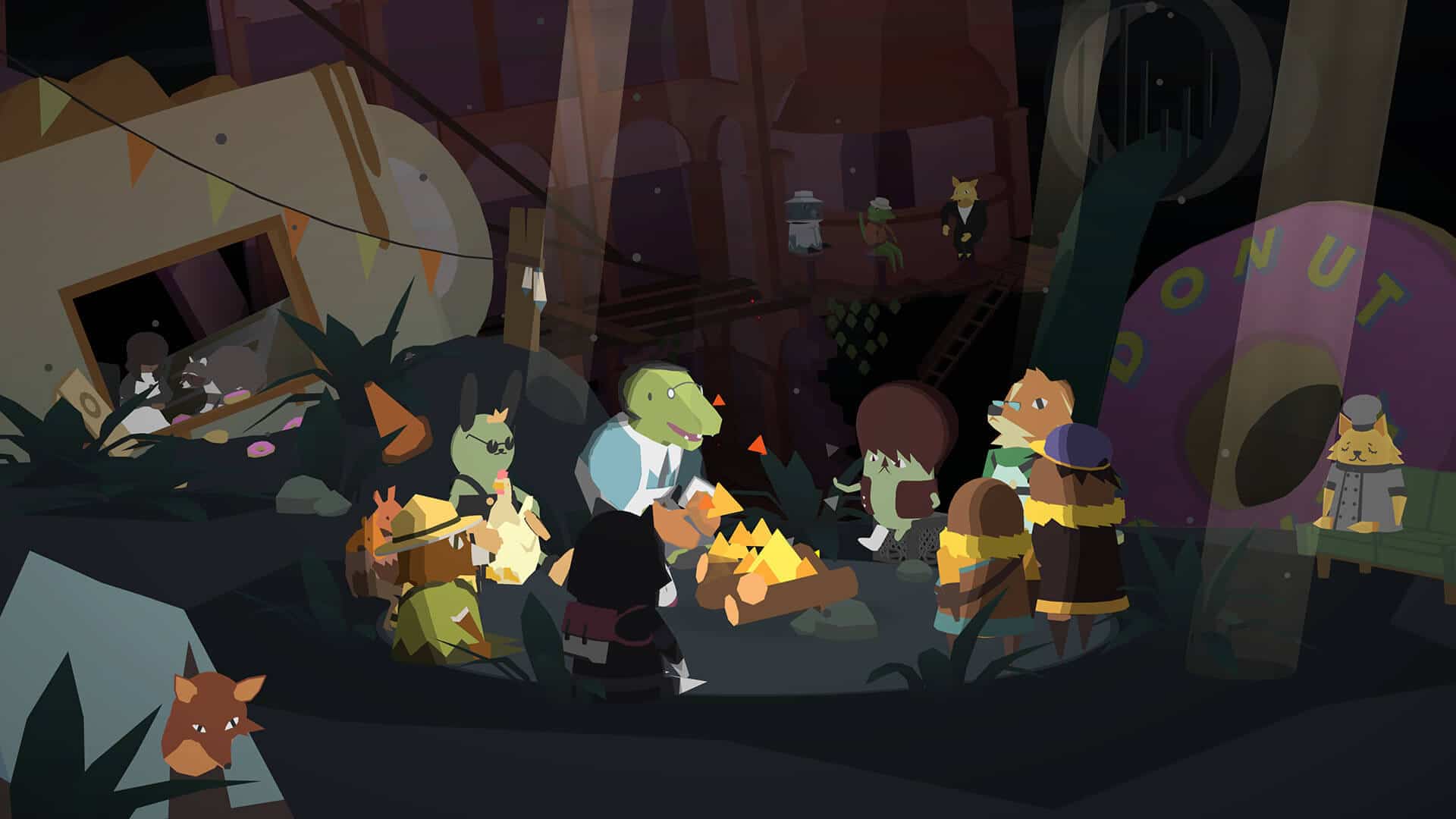 As a player, you have to make a hole in the ground to swallow large objects. This PS3 educational game is the same as Katamari Damacy. You have also solved puzzles and other items as you move forward in the game.
In the end, you can see that there is a Raccoon King who is bent on collecting the trash. You have to make sure that you clean up so that his lair does not succeed. We were highly impressed with the artistic nature of this game.
The colors and the graphics are nicely done. They keep you entertained throughout. You would be delighted to know that the game has been nominated for several awards. Annapurna Interactive Donut county comes with a simple plot, the right art style, and a fun game.
However, we felt that teenagers might get bored quickly with the game. But, there is no harm in playing this game.
9. Team 17 Overcooked! 2
In the end, we have Team 17 Overcooked! 2 (Download Here) as our final PS4 educational games. This is perhaps the best party game.
What better way to finish a list than to have fun at a party. The game comes with a team of 4 players. You can divide yourself into two teams. You can prepare and then cook food for your guests. The manner in which you want to prepare is entirely up to you.
The environments are quite weird at times. At times, the requests keep coming in at a rapid rate, and you might find it challenging to keep up.
So, the more the number of players, the better. Perhaps, you can take the help of your younger siblings to help you out.
Not to mention, your team members have to keep the show going. In this sense, they have to wash the dishes and prepare the food. As player obstacles like objects and walkways have to be used for an advantage.
Team 17 Overcooked! 2 is a speedy game. It can be slightly overwhelming for young children at times. It is fun, but the excitement levels need to keep high always. Perhaps, an adult can help out, if possible too.
You can play at new levels, new costumes, recipes, and so on. As a player, you can toss the ingredients, so that players can either help or manipulate the results in the end. The need to be present in the same room is not there.
We liked the new levels they came with immense excitement. You can also make use of the DLC that is available for free. The game is a multiplayer game, and at times, you can find the gameplay overwhelming initially.
Conclusion
This is it, we have come to the end of our review on some of the best PS4 educational games. As you can see, the PS4 is not dead yet, and is very much in play. Gamers of all ages are having a good time with the PS4.
When you search for some PS4 educational games or on the same lines, you can make use of the above lineup. They are handpicked after thorough scrutiny and research. Our team spends ample time playing it and going through the reviews given by other gamers.
If you are somebody who enjoys exploration and lots of creativity, then it is Minecraft and LEGO worlds that take the top spot. These games are just a must-play for any season and for players of all ages.
Other games mentioned on our list are good too.
We are confident that you can find something that burns your child's desire to play the game. Your kids will enjoy playing the game themselves, but also want to share it with others using their PS4.
You do not want to delay in getting your hands on these fantastic PS4 educational games.