Are you looking for the Best File Sharing sites? 🤔 Here, we have some of the best ones listed out there.
With the introduction of some incredible new File Sharing websites on the internet, sharing files such as videos, data, and large pdfs has become a lot easier than it used to be. Such websites have benefited freelancers, individuals, and small and large-scale companies.
Sometimes it gets too frustrating when sharing large files from one person to another is impossible.
And the lengthy process of compression makes it even more hectic. So, we have listed down some of the best file sharing sites that not only provide free space but also allow a very secure process.
Here are some of the top secure file sharing sites:-
Best File Sharing Sites – Our Top Pick👌👌
1. Google Drive
Let us start our list with one of the most popular file-sharing sites making this our top pick. Everyone knows about Google Drive and how it has become a free storage file unit, including all your docs, images, videos, etc.
The best part about this is you can access this particular site from anywhere. Either your PC, smartphone, laptop, or any other device you have with you.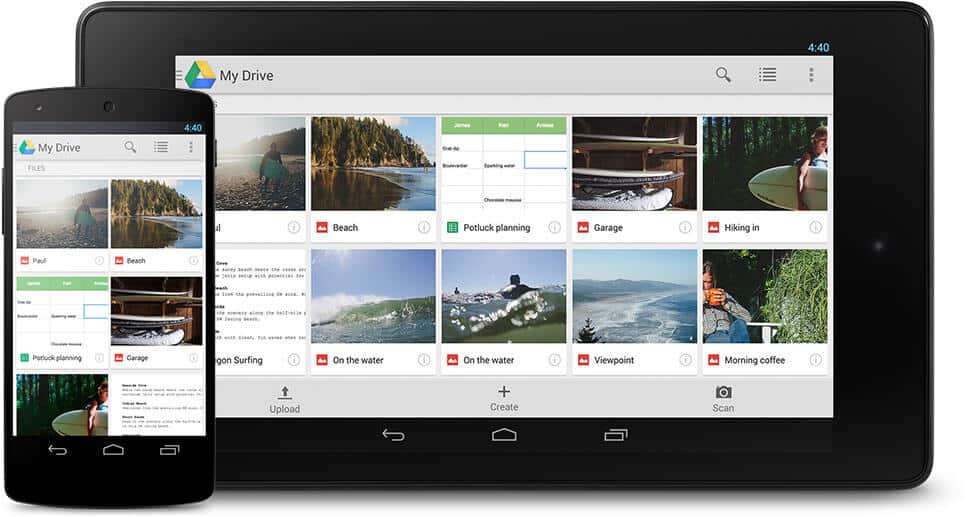 As an individual, you may never run out of free space provided by Google Drive, which is 15GB. If you have, you can always upgrade it and buy more space.
Most people download user-friendly applications on their mobile phones to access all their files and use them whenever needed. All you have to do is add your files to the Drive and share the link with the concerned person.
2. DropBox
DropBox has been one of our favorites while choosing our File Sharing Sites top pick. It wasn't easy to decide, but then both are equally good.
Similar to Google Drive, Dropbox offers limited cloud storage for free. You can access both desktops as well as Mobile applications for easier access.
The best part about this file-sharing site is that it offers different interfaces for individuals and teams. Desktop Business can be accessed for a 30-day free trial, after which you may have to pay a small monthly fee to continue with the services.
Moreover, there are many other features besides file sharing, including administrative tools—live support, third-party integrations, and more.
3. Media Fire
If you want a tool to save all your photos, albums, music, files, videos, etc., you must try MediaFire. One of the best sites that provide 10GB of free storage space and a 4GB per file limit.
Once you are done uploading, you can easily share files via email, through your social media, with a link, on Facebook messenger, and on our website.
Moreover, all your downloads are always at top speed without interruption. It is available on all platforms, including Android, iPhone, iPad, Windows, and Blackberry.
4. Microsoft OneDrive
Well, Microsoft is not left behind in competing with Google Drive, among the best file sharing sites. OneDrive is Microsoft's creation, providing all its users with a safe and secure cloud storage platform.
You can easily use your phone, tablet, or computer to upload and share files with anyone. No matter what device you access OneDrive, all the changes will be updated accordingly.
Moreover, you can even access all your files saved on the cloud without having an internet connection. You will only get 5GB of storage or an upgrade if you want free space.
5. WeTransfer
WeTransfer was introduced in 2009 as one of the most popular file-sharing sites. The interface is very decent and, most important, highly secure.
There is no process involved where you can save the file. Instead, you can click on upload the file or doc and enter the mail address you want to send it.
You can send it directly to the person via mail or get a link and then share it with anyone. This service is free for anyone and everyone as much as you like.
But if you wish to keep an expiration date for the link or even put in a password, you may have to upgrade to the free plan. Furthermore, you can only upload a 2GB file at a time.
ZippyShare is a 100% free best File Sharing Sites with an easy-to-use interface and secure platform. Simply drag and drop the files you need to share or use the upload file option for more convenience.
Once the file uploads to the site, you will receive a link that you can use anywhere to share the file. Such as through mail, paste it on a website, forum, IM, or anything else.
There are no download limits, and the upload limit is only Up to 500MB per File. Furthermore, the link will remain active for as long as 30 days, after which you may have to upload the file again and get another link.
7. Drop Send
Sometimes the file you wish to send to others or share with them may be too big for even emails.
This is where you can trust the Drop Send platform to help you send large files that may seem impossible otherwise.
You can use the desktop version on your computer or download the smartphone version to use this tool.
This file-sharing site also provides online storage similar to Google Drive, where you can safely save all your files. It is platform-independent, and you can easily access it on any device you like.
8. pCloud
pCloud is another incredible platform with much more to offer its users than simple file sharing. You first need to create an account on the site to get started with.
This site gives an amazing interface and dashboard to everyone creating an account, along with 10GB of storage space.
Now, drag and drop all your files and data on the site that is 100% secure. You can then send the link to whoever likes sharing the file.
You can download an application for your Mac OS and Windows PC for better access. It is even more beneficial for businesses with many more features and collaborations.
9. Sync
Sync is a file-sharing site that gives a secure and encrypted platform to store all your files before you can share them with others. You may have to start by making an account on the site to access all the features.
Hereafter, you can share as many files as you like without a limit on the file size. Moreover, multiple users can work on the same link, and you will always be in control as an admin.
You can set passwords, set an expiration date, make notifications, file requests, and more through Sync. But you can only get 5GB storage capacity on the free version.
10. PlusTransfer
Plus Transfer is one of the most simple-built sites with many more features than any high-end site would provide.
No need to download any software or require any Sign in. Everything is directly managed and quickly done.
Simply upload your file on the site for up to 5GB for free, which is massive. Once done, you can set up an expiration date so that the link will expire after that time.
Click next, write down the receiver's email, and click on send. That is it. You can keep doing this as much as you like without interruption, and it is very, super safe.
11. Files2U
Files2U is a rather simple yet highly secure web portal that allows you to send large files anywhere you feel.
Simply fill in the details of the mail you wish to send along with the sender's details and upload the file. Once done, click on the send.
This portal has been created by Filecatalyst, making it highly secure and safe to use. There are no slowdown issues; you do not have to worry about the restrictions on the mail or other FTP connections.
All the files will be available on the server for only 48 hours, after which they will be deleted automatically.
12. Mail Big File
Mail Big File is a very popular tool all over the globe. Thousands of users have used it daily to share large files easily and securely.
This site can send up to 20GB of a file, but you must pay some amount.
You can send up to 2GB on the free version, allowing only 20 downloads per file. Also, the file will be available on the server for about 10 days, after which it will expire.
Not many sites would provide such a feature since other file sharing sites only keep the file for 48 hours. Moreover, you can only send five files in a single shot.
13. Jumbo Mail
Jumbo Mail is a site very similar to Firefox Send, where the interface is intuitive and easy to use.
All you have to do is upload your file on the site. Now, you can either choose to go for sending the file via mail or generate a link.
Another option in the free version is whether you want to save the link for a week or a month. After which it will expire.
Furthermore, from the settings, you can add a password to the file so that only the person with the password can access it. Also, you can opt to block any social sharing or limit download numbers.
14. Sugar Sync
SugarSync is an exceptionally great portal to help you share all your files. You will get free access to all the features for 30 days only. After this, you may have to pay a small amount every month.
Once you have subscribed to the portal, you can sync all your files automatically from the cloud within seconds.
Furthermore, you can do a lot more than share. Since the SugarSync applications can be downloaded on your smartphones or tablets, you can edit and access them wherever you want to. 
If you ever need to remove the files from your PC or Mac, click on Wipe data. But you can still access it from the cloud from any device at any time.
Jump Scare is easy to access file-sharing sites available for download on multiple platforms. Simply visit the site and sign in to the portal.
You will be prompted to download the application, or you can also try the desktop version.
You can drag and drop your files or upload them directly from your PC on the site. For the free version, you only get 2GB of storage. After which, you may have to buy the premium subscription.
Furthermore, you can track your activity, files, and other data uploaded on the site. Since you can download it for your smartphone, accessing all the files whenever needed becomes easier since they are saved on the cloud.
4Shared is available for users on mostly all platforms, such as Android, iOS, Windows phones, PC, and Mac. It is an excellent site and an alternative to all the paid online versions.
Open the site from where you can either download the application or start sharing directly from the site. Upload your files such as music, video, apps, images, books, etc.
Once done, share the link with anyone you want. Or you can create a profile and then save all your files on the cloud storage. It is highly secure and safe for everyone.
17. Securely Send
Securely Send, as the name itself speaks, is the best file sharing site and certainly one of the most secure.
If you have trouble sending large files via email, you can drop your file on this site and send it to the desired person for up to 2GB.
Furthermore, similar to other sites we have seen above, you can password-protect the file to make the process even more secure.
Once the message has been read, you can delete them so that it does not further reach more people. To be sure, you also receive receipts of the sent message.
You may have already heard of the Amazon eCommerce store online. Well, this portal also has a file storage and sharing section where you can log in to your Amazon account and sync all your videos, images, docs, etc., and edit them as needed.
You can do it through your phone, desktop, or PC application. If you are a prime member, you can avail of free storage space up to 5GB, which you can upgrade to 1TB of space only if you can pay a small amount. With Amazon prime, you can also avail yourself of all the benefits of the e-commerce site.
19. Mega
Many of you might be aware of the Mega.nz portal that has been on the web for quite some time now. The process involved in sharing files here is very easy, but you need to create an account for it.
Every user gets up to 50GB of free storage space. All your movies, videos, music, and docs can be easily uploaded and shared online with as many people as you want.
Furthermore, all the files are secure and encrypted via a private connection. You can even exchange messages from the portal with the help of the chat option. For businesses, there are suitable plans that you can access as well.
For small files transfer such as an image, documents, or even videos, you can use a 2shared portal. It allows files up to 200MB to be uploaded on the site and shared easily with anyone as needed.
The UI is very clean, allowing the files to upload faster than other sites you may come across. It is also encrypted so that your file is not lost or accessed by any other user, for that matter.
21. Transfer Now
Transfer Now is an incredibly popular paid file sharing sites for sending large files online. It allows users to select files up to 4GB of space, which is massive for free.
There is no limit to the number of files that you can select. You can easily select an entire shared folder using your friend's email.
Or you can generate a link for your files to share and customize it to make it easily recognizable. Some noticeable features apart from simple sharing include adding a password to the file uploaded to make it even more secure.
Add an expiration date to the file or folder so it can only be available for a limited period. 
To add more, you can even set the maximum number of downloads for a particular file and set up the receipt for notification for the file transfer.
22. Email Large File
Email Large File is a free and secure file-sharing site to send large files easily. Businesses and email providers use this site to send their files online conveniently.
You can select up to only five files at a time which you easily drag and drop on the portal.
Enter the details as asked on the screen, including your mail id and the recipient mail id you want to send the file. Now click on upload and wait for the file to upload on the site.
You are only allowed a maximum of 50 uploaded files or 2GB per day. Each file cannot exceed 200MB in size.
You can delete the files when you want and even set a time limit for expiration as 2, 7, or 15 days. The site allows a maximum of 3 recipients for each file or package and chooses to get a notification once the person receives the file.
23. Files to Friends
Lastly, we have another popular site named Files to Friends, where file sharing is as easy as sending a message over a chat.
You can send up to 1GB free per file. But the number of files is limited to only 10, which is not the best but worth trying.
No user registration is required for the free version, and a single file can be shared only with five recipients. But it is very secure and safe across the internet. You can upload the file and start sharing it easily.
There are two main ways to share and sync your files online. The first is cloud-based sharing, where you use a cloud storage service like Google Drive or Microsoft OneDrive to store, transfer, and sync your files.
The other is peer-to-peer sharing, where you share files between two or more devices by connecting directly.
Both systems have their pros and cons. Cloud services offer limited storage space; large files can soon eat your allowance. 
You're also trusting a third party to look after your files. Both devices must be switched on for peer-to-peer sharing, but that's not a problem if you control them both.
Resilio Sync (Download Here) is a powerful peer-to-peer tool that lets you share files and folders directly between two or more devices.
1. Install the software on the devices you want to sync between. Start by choosing a name or accept the program's suggestion.
Read and tick the boxes to activate the 'Get started button. Resilio launches with a blank window because you haven't shared anything yet.
2. Click the Add button to open the sharing options. To share an existing folder of files with another device, choose the 'Standard folder'.
To share a single file, choose 'Share file.'  Select the folder or file you want to share in the open window.
3. Resilio offers several ways to share the folder with other devices. The link creates a link that opens in a browser, while the Key generates an alphanumeric code.
Alternatively, create a QR code to scan using your phone or tablet's camera. Whichever option you choose, decide whether you want to give Read Only or Read & Write access.
4. Resilio asks you to approve all recipients ('All peers') or only those you haven't shared anything with before ('New peers'). 
Click the 'New peers' link to change this option to 'All peers', or untick the option to share with anyone without approval. You can also set the link's expiry date. 
5. When you click the email link, the software automatically generates a message to send to another person or device. Alternatively, click the Copy option to save the link to your clipboard.
To share a file or folder with a new device at a later date, right-click the folder and choose Share.
6. Once you've sent your link, switch to the device you're syncing with and click it. If you don't already have the Resilio software or app installed on that device, the link directs you to a website where you can access it. 
Install the app or program on the new device, then go back to the link and click 'Get the folder'. 
7. Back on your original device, depending on how you set up sharing, Resilio may ask you to confirm that you want to let the new device access the folder.
As your files download, you can view the transfer's Status and click the blue graph icon to see a graph. 
8. You can now share files and folders with the devices you have set up. Use the Folder and 'Shared files' tabs to share folders and individual files. The History tab provides a useful record you can check to see what you have shared. 
9. Use encryption when sharing a folder with a device you don't control. Click the Add button and choose the 'Encrypted folder'.
When you select a folder, Resilio takes you straight to the Key section, where you'll find an additional 'Encrypted key'. Click Copy to send this to your trusted source. The file or folder is inaccessible without it.
10. If you receive a link from someone else (or another device), open the Add menu and select 'Enter a key or link'. Paste in the link, then click Next. To change the default save location, click the Change button. Click Download to receive the files.
Expert Tip:-
Click the cog icon to explore Resilio's Settings. In the General section, you can launch Resilio automatically and receive Windows notifications. 
You can also control where the program stores files and whether it should ask each time you download something new.
The Identity section lets you change the names of your devices, while in the Advanced area, you can limit Resilio's bandwidth so it won't hog your Wi-Fi.
Resilio Sync: Get Started Guide
📗FAQ
What Is The Best File Sharing Site?
For the best file-sharing site, you can use Google Drive, OneHub, Microsoft OneDrive, Box; We Transfer, Dropbox, or eFileCabinet.  
How Can I Send Large Files For Free?
You can use cloud services to send large files to someone over the internet. You will have to upload the files to the cloud service you are using, then send the file link to your friend and give them access.
You can use Cloud services like Dropbox, OneDrive, Google Drive, or Mega to send large files. 
Which Is Better, Google Drive or Dropbox?
Google Drive is better than Dropbox. It has more features when compared to Dropbox.
The plans and pricing of Google Drive are far much better than Dropbox. Regarding usability and feature, Google Drive leads the way compared to Dropbox.  
Is Google Drive Free?
Yes, Google Drive is free. You get 15GB of free storage on Google Drive to store and share files with your friends. There are also premium plans you can go for if you find 15GB less for storing and sharing files.  
What Are The Dangers Of File Sharing?
There are various dangers of sharing files online. When you share files online, you are always at risk of attackers, including viruses, spyware, and Trojans with your files.
The files, when downloaded to your system, may infect it. 
The easiest way to share files is by using a file-sharing service. You can use Box, Dropbox, Google Drive, iCloud, Microsoft OneDrive, etc.
These are secure and safe when it comes to sharing files with your friends.  
Final Words
Here are the Best File Sharing Sites, with the freest options and unlimited chances to share files online. You may no longer worry about failed emails and large files you could not send before.
In fact, with the help of these File Sharing Sites, you can even upload a movie as large as 5GB and send it to other recipients. All the websites are highly secure, and we took care that no one has the issue of the unsafe process as seen in multiple sites you may have come across before.
So, pick up any of the options above and start using the hundreds of files you have been queuing up to send for a long time.
If you feel stuck somewhere, let us know in the comment section so we can assist you further.