This is a complete guide to the Best UNetbootin Alternatives that can be used to create live USBs for Windows or Linux.
Let's explore this alternative guide. 📗
In the 2010s, we used to have chunky DVDs and CDs in which we had our operating system.
As the machine became more powerful, the operating systems became prominent in size, which couldn't be stored in one DVD, so we had two DVDs for a single operating system.
But that didn't last for too long, cause taking care of a DVD is quite a task, you need to put it on the cover when you are not using it. 
At that time, developers came up with another solution to fight against the breaking of costly operating system DVDs. It's the USB, and a USB was a thing that was trusted by millions at that time.
Admittedly, it was a bit costly compared to the DVD you buy for yourself from the market. But it was more reliable, and even in 2020, USBs are being used to transfer data from one system to another.
You can download a genuine copy of the Windows operating system with excellent internet speed from Microsoft. Now you might be thinking of where to put it; a free USB is a perfect device for storing your operating system.
To make your USB bootable, you need software to make it possible. Today, we will discuss some of the best free software you can find online, which can help convert your regular USB into a bootable USB. So you can use it to install your operating system on your laptop. 
You might have seen a new trend that has been going on in the laptop market; now, most mid-range laptops and even high-end laptops, such as Apple's Macbook, have ditched the concept of having an optical drive in a computer.
So now, even if you don't want to boot your USB, you don't have any other option. 
How To Make A USB Bootable? 
Any commercial USB that you have lying around in your home is worthy of being converted into a bootable USB drive. Most of the USBs that we have in our homes are loaded with a single file system.
Thus, when you first check their properties, you will see that they have a FAT32 or exFAT file system. One thing which is missing is a "master boot record".
This is necessary if you consider making your USB bootable for PCs with input and output BIOS systems. 
If you can't find a master boot record, don't worry, you can use these tools from our list to have it on your USB.
Given below, we have written down a step-by-step walkthrough of how you can make any USB bootable USB in just a few minutes. Follow these steps as they are written, and you will be done in no time. 
Step 1 – First, you need to find software that can help you make your USB bootable. Also, you will need a USB, which has at least 4 GB of storage space. In the case of the 64-bit operating system, your USB needs at least 8GB of internal storage. 
*Note:- If you can find a USB that supports 3.0 data transfer, that would be great, as it can reduce your installation time by almost up to half.
In addition to this, before you format your USB, always check your USB for any critical documents or files and store them in another device.
Step 2 – Once the USB is formatted, you have to locate your ISO file of the operating system. ISO file is the standard for the operating system, and these are the files you can find on the DVDs and CDs that come with your computer and its motherboard. Once you find the ISO file, you need to open the software and locate your USB drive.
Step 3 – Now, from here, you need to click on create a bootable device and select your USB drive. The software will ask you to locate the ISO file, now click on the ISO file and start the process.
Step 4 – Wait for the software to complete its processing, and once it's done, you will see a prompt coming up on your screen with the message "Success!" Now eject the device safely, and you are done. 
How To Make A Windows 10 Bootable USB For FREE
Best UNetbootin Alternatives – Our Top Pick👌
Below is the best software to help you make a bootable USB device. You can choose any of the software according to your need. Or the one you think is easy for you.
The basic functionality of all these software is quite similar, so you don't have to worry about losing basic features if you select one from the list.  
1. Windows USB/DVD Tool
Starting with our number one, we have official software for making your USB bootable for installing windows on your laptops and computers.
Unetbootin alternative Windows USB/DVD Tool (Download here) is a freeware developed by Microsoft to enable their customers to install Windows 7, 8, and 10 straight from a USB drive.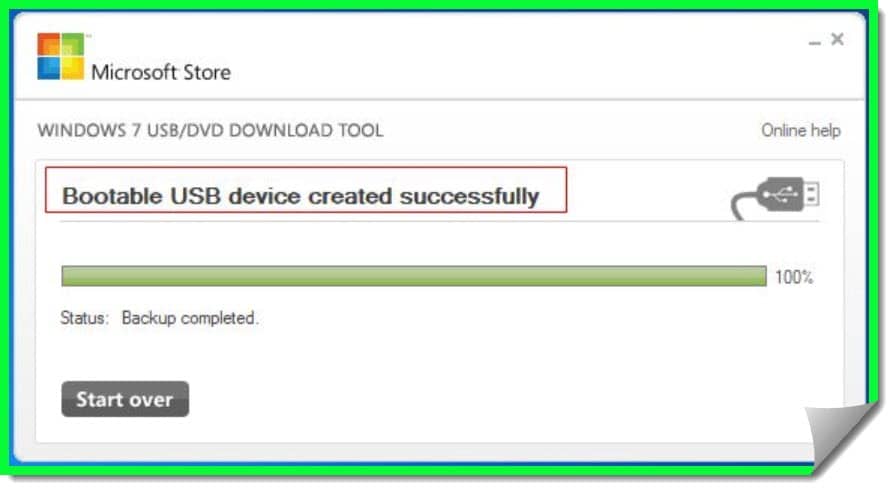 The entire process of making a device bootable takes only a few minutes, and with its fantastic graphical interface, you don't have to worry about getting lost in the features and the setting.
Everything has already been set up for you. All you need to do is to locate the ISO file and your USB drive, and once you find them, the process will run on autopilot. 
In addition to this, it gives you the ability actually to install windows server operating systems directly from the USB. Still, you need to have an updated BIOS, which must support this function. Otherwise, there is no use in converting your USB. 
2. Rufus
Missing the top spot of our list, we have Rufus. This is the one software you can probably recommend to any computer operator without thinking about their fluency in operating a computer.
The software was developed especially for laymen to make things easy. It comes with a step-by-step guide to help you with the booting process. 
In addition, it is one of the lightest software you can download from the internet for making your USB a bootable device.
If you are someone who needs to install windows quite often, we are sure you might have used this software once in a while, or you might be using it even now. 
Manufacturers are leaving no stone unturned to fill up their laptops with the highest specs in the thinnest of the chassis, and it was fair for the optical drive to bid us adieu. But with the help of Rufus. 
When we compare the software's performance, it is alarmingly good, as it is quite fast and, in some ways, more efficient than other tools on the internet.
Moreover, one thing that makes it stand out is its installation process, which is nowhere to be found. Yes. You don't need to install it on your device; you have to extract it from the zip file, and you will have your software ready to work. 
How to Create a Bootable USB Flash Drive for Windows 10
3. YUMI – Multiboot USB Creator
When you look at YUMI (Download Here) for the first time, you will think its a software made by college students just for fun.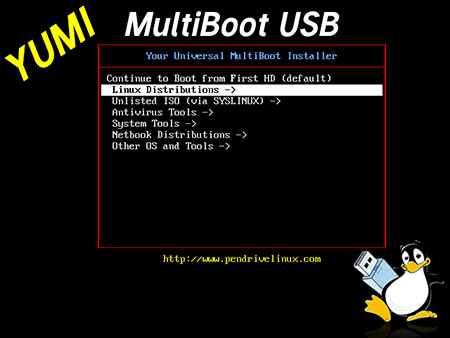 But don't make its interface fool you, as it's an incredible power fool when making your USB a bootable device. It allows you to have multiple operating systems in just one device, but it also lets you install anti-virus and performance-boosting utilities. 
If you are looking for a hero to save your infected old PC, this software is the one you should call. In addition to this, the software installs in just a few seconds on your computer.
Once the installation is done, it lets you choose multiple windows to build or use to install an unlisted build. Thus, giving every user the best result they want from their thumb drive without any performance issues. 
The only downside we can come up with while using this software is its interface, which according to us, is not a big deal if you look at the feature it packs behind its UI. 
Build A Multiboot USB Drive For Free with Yumi by Britec
4. Etcher 
If a quick, reliable, and lightweight application are your go-to, then Etecher (Download here) is just the right software for you to burn the multiple distros in your USB drive.
When you are using it, you will find it easy to navigate between the different options given in the software.
This software is pretty new, and you might not have heard its name from your friends, but that doesn't make it any less reliable than the others on our list. 
The developers of this software kept only one thing in mind: to make a booting software that is far away from any kind of complexity. With just a few clicks, it makes your USB or even your SD card a bootable device ready for the burn. 
Furthermore, the software supports all Linux distros, Windows, and Mac OS. If you are a company that uses lots of boot devices, you should go with a pro variant that can flash 100+ drives while saving time and increasing work efficiency. 
5. Universal USB Installer
The Universal USB installer (Download Here) could help greatly if you have a free USB in your home. Its ability to write some of the most potent Linux operating systems in your USB gives it better recognition in the market than the other software.
Likewise, if you are an old-school person and want to install the OS using the stick-style installation for your Windows Vista, 7, and 8. this software will let you do it without any issues. 
When we were running our test on this software, we threw every single ISO file that we had in our system to check if there was one OS that the software was not able to burn.
To our surprise, we couldn't find even a single one. You can also make a live USB session with it to save documents.
As a result, you will be able to run the materials directly from your USB drive without having to transfer them into your device first because your flash drive has a read-only restriction turned on.
You don't have to write some code lines in your command line to make it work, and this is the best software for getting Linux OS in a bootable drive when you are using Windows as your operating system. 
Lastly, if you don't know where the IOS file is in your system, you can just ask the software to grab it from your hard drive, and it will find out where it's been stored and get it from there. 
6. WinToBootic
WinToBootic (Download Here) is an application that has a straightforward interface. There are no complicated features present in this software to overwhelm you.
As a result, it is easily accessible to the newbies trying to do something different and wanting to install their windows independently. 
No installation is required to run this software, but you must have the latest patch of the .NET framework. Its unique small window makes it easier for you to traverse the options the software provides.
There is no intricate process for you to follow, just plug in your USB device, look for the IOS file, and put it in the software, and it will start the process. 
The software supports NTFS USB flash drives, and you can use the software to quickly format the whole USB before you burn it for the ISO files.
As the software doesn't put a lot of strain on your processor and memory, it takes time to complete the burning process. You can use any distro you want with this software.
It will burn it on your USB without any problem. In addition, the company brings out the latest patch every once in a while to improve its performance and remove any issues that come during its process. 
Create a Bootable USB Flash Drive For Windows 8 with WiNToBootic
7. Xboot
We have reached the middle point of our list, but we still have some excellent software that we would love to show you.
One of them is Xboot (Download Here), and now if you want to burn multiple ISO images into your USB or drive, this software could be the one that solves your problem.
Its nicely ordered menu shows you all the ISO files and their burning location in the form of a table. There is no way you will mix the ISO and the drive. 
You can use this software to put an ISO image on your USB drive and burn them into your DVDs. When the burning process is done, it will test using virtualization tools QEMU to see if the operation was successful and if all the files in the device are running correctly. 
Moreover, you don't have to download the latest version of the .NET framework as it's a standalone software that can independently execute its process. 
The only issue we faced with this software was that you needed to manually drag and drop the ISO file; the software could not find it on its own.
But that's a small issue, and we couldn't find anything other than this. Thus, we wholeheartedly recommend this software, and that's why it is on our list. 
8. RMPrepUSB
RMPrepUSB must be on your booting software list when you need things to go faster. The software helps increase your formatting speed by almost 10% if you use it to format your device before putting the ISO file in it.
Moreover, if you are new to making bootable devices, more than 140 tutorials are waiting to help you on their official website, for which we have given you the link below. 
Its ability to convert a single drive into a multi-boot drive is different from other software. You can even customize the bootloader according to your requirements if you want. 
Likewise, it supports multiple images, file system formats, and the QEMU emulator. It's a great way to check if the bootable device is working correctly or not after you have burned the ISO file of an operating system. 
You can use several bootloaders with this software, giving you the freedom to explore and experiment on your own. If there's an issue you can't solve with a quick google search, you can always look for its tutorials for help. 
9. Ubuntu Startup Disk Creator
Ubuntu is the name every coder has heard and might have worked on for a few years. The user interface is the best in class; in many cases, it is up to the windows. Many students who want to learn or work on another OS use Ubuntu. 
Ubuntu's security and protection against the virus is one thing that makes it great. If you think you will find a refresh button in Ubuntu, you are just dreaming. This OS never hangs up, no matter how bad your computer configuration is.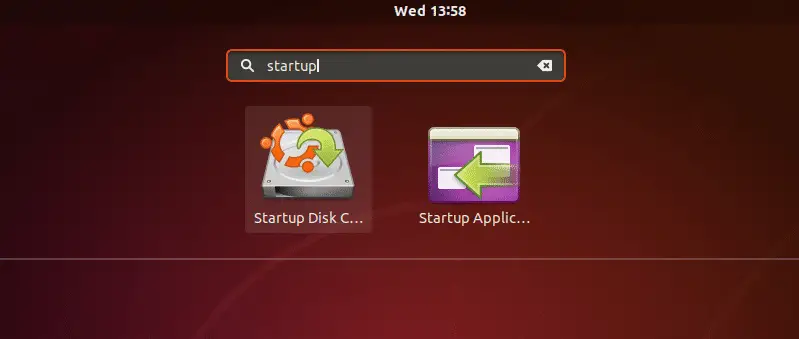 This software (Check Here) works in Ubuntu only, and it can help you install a new Ubuntu or upgrade it in your system.
Likewise, if there is a problem that you are facing on your computer, you can use this software to make a bootable device that can run a whole OS on its own. 
Things To Keep In Mind Before Making Devices Bootable? 
Benefits Of Having A Bootable Device? 
Well, now we are done with our listing, it's time we talk about why one needs to have a bootable USB drive. Below are some of the benefits that can be of great help if you own a computer or a laptop. 
First, when it comes to USB drives, they are built in such a way that there's no moving part inside them. Thus, it will stand the test of time, and you can use it, again and again, to install OS on your device. 
Secondly, the read and write of a USB are much faster than your CD and DVDs. With the USB 3.0 standard's introduction, USBs have become much faster than they were back in the last decade. As a result, the time taken to install an OS from a USB takes almost half the time to get everything done. 
Lastly, with laptops getting thinner and thinner every single day, there was no way of putting an optical drive in the chassis; thus, if you have a laptop with no optical drive, the only option that you have is to make a free USB bootable and make it install OS in your laptop. 
Wrapping Up
So there you have it the list of best UNetbootin alternatives, we are not against using this one particular software; it's great software. There is no denying that.
But sometimes, you must get out of your comfort zone to try something new. The software we have listed is some of the best you can find in the market without paying a single dime to install and run them to their full potential. 
So we would like you to give this software a try, and we can bet on this none of this software will disappoint you with their functioning.