Social media is becoming an entity with deep roots engraved in our daily lives. The most astonishing part of social media is its ability to interact with other people and cultures. Social media is used for numerous reasons by individuals with their purpose.
Some use it to endorse their business or products, mainly by companies, firms, or individuals. Still, most social media is used to interact with others and share photos, videos, and parts of our lives.
This is the reason why social media apps are on a constant rise. Apps like Snapchat, Facebook, and Instagram are prime examples of it.
Here in this article, we will mainly focus on Snapchat-related stuff. Various apps like Yolo help users grow more on Snapchat, fill up the snap map, and gain followers.
Before diving deep into our article, let us look at the basics of Snapchat and the role of apps like Yolo for them.
Snapchat – A brief
The basic concept of the app is based upon sharing photos and videos of a user to its followers or receivers available to them for a limited period. After that, the file is removed and inaccessible.
Initially, Snapchat was mainly focused on person-to-person photo or video sharing. But as time passes, after numerous updates, Snapchat is now used for various tasks other than just sharing pictures and videos from person to person.
It differs from other social media sites because it does things differently from the other apps' traditional rituals.
You can video chat, create short videos and post it, create avatars like Bitmojis, etc. Yet, the main focus of the app is on the camera department. It offers many filters and AR-based lenses for a snap, and you can even show your live location on Snapchat.
The most significant separating factor of Snapchat from the others is that posting something on other social media platforms like Twitter, Facebook, and Instagram stays there until you delete them manually.
But in the case of Snapchat, sending a photo to your friend or posting it will automatically be removed once the user opens it. The receiver cannot see the same picture or post twice. It will disappear forever.
What is Yolo?🤷‍♂️
Yolo is considered one of the best social media apps for growing friends and followers on Snapchat. Yolo stands for 'you only live once.'.
It is like a Q&A app for Snapchat, allowing users to send or request anonymous messages from their followers or anyone from the public. It depends upon the user's privacy setting.
The transmission and its replies stay completely anonymous till the end. However, Yolo is a third-party app. It is not officially associated with Snapchat.
Currently, Yolo has been suspended by Snapchat after some controversies regarding a lawsuit filed by users who received all the negativity.
We are here to give you the best alternatives to apps like Yolo so you won't miss out on anything.
Yolo is not working anymore, so here is the list of all the apps that can act as an alternative to Yolo.
Best Alternative Apps Like YOLO – Our Pick👌👌
1. Hoop – New friends on Snapchat
Hoop is a social media app close to being like Yolo but has more features. It has a different user interface. You can swipe through images containing faces and decide which people you want to be on your Snapchat following.
Hoop gives you an option of who you want to add to your Snapchat based on their pictures. You can select them, and if they select or like you back, it opens the gate to add them to your Snapchat without fuss.
The requests asking about Snap IDs are shown in the notification tray. You can accept or decline the request from there.
To like their profiles, you must-have gems. As gems give you an unlimited number of likes to give on profiles of your interests. There are various ways to earn gems, like watching videos and logging in to the app daily.
However, there is also an easy and quick way of earning gems by sharing your profile or adding 20 Snapchat friends through Hoop.
Apart from all these features, Hoop is still a minimal app and lacks essential features like no audio calls or creating a chat room.
It isn't a flashy app, but it does the job. It can be a viable option to grow your Snapchat profile.
Hoop is available on Google Play and has over 5 million downloads. Keep collecting the gems daily to get the maximum out of the app.
Features of Hoop:-
User-friendly UI

Option to accept or decline a friend request

Option to purchase gems or earn them through numerous ways

Decent userbase
Download the App from Google Play Store
Download the App from Apple App Store
2. Wink – make new friends
Wink is a growing social media platform created to assist its users in making friends on Snapchat. Wink is like the Tinder of Snapchat. You swipe right to send a friend request and swipe left to skip the profile.
Before sending the request, you can also read their bio, name, age, likes, hobbies, and interests. It gives you a better idea of the person to choose if they have a similar taste.
Wink offers many additional features, such as sending gifs and audio, playing games with your friends, taking pictures, and more.
It offers solo games you can play with yourself and multiplayer games you can play against your friends. Games are a great starter for a conversation. You can talk and get to know them better on Wink and then add them on Snapchat.
Following similar traits as our previous app, Hoop, gems are required to send a friend request. You can earn coins by watching videos and opening the app daily. Playing games in the app can earn a hefty amount of gems.
If you ever fall short on gems, purchasing them is always an option. You can get thousands of gems for under $5. It is considered a safe app.
But it would be best to trust your instincts while interacting with a stranger.
Features of Wink:-
Multiple options to interact

Beautiful User Interface

Make friends by choosing a location 

In-app games
Download the App from Google Play Store
Download the App from Apple App Store
3. Yubo: Chat, Play, Make Friends
Yubo is one such social media platform booming right now and worth trying. It has a good user base of over a million people.
Yubo allows its users to interact and talk over video and text chats. Yubo is one of the secure apps to do this type of activity. You need to sign-up, choose your interests, and you're good to go.
Yubo, the social discovery network for Gen Z
Like the platforms we discussed, you swipe left and right to skip or send a friend request. You can also invite friends from other social media platforms to join you. It has features similar to Yolo, as teens can talk to strangers online.
This feature has its demerits, and many users create fake accounts pretending to be someone else and spreading toxicity and threats.
It is your responsibility to spot and realize a phony user. You must also not share personal details with strangers you meet online, as many lurks and creep up in the shadows trying to harm others.
Yubo has an age limit of 13. Below that, a person cannot create a profile on Yubo. People aged 13-17 must've legal authority and permission to create a profile.
But to keep this mess simple, you should use these apps when you're 18 or above because you are more self-aware of your surroundings. Yubo has ads you can disable if you buy the premium version of it.
Features of Yubo:-
YouTube contents are shareable.

Ability to join Yubo from apps like Snapchat

Snapchat lens to use while video chatting

Discover people with similar tastes and likeness
Download the App from Google Play Store
Download the App from Apple App Store
4. Swipe Party – find & make new Snapchat friends
Swipe Party is a unique app on our list. It isn't a traditional messaging app we discussed earlier in our inventory. You cannot text or video chat on this app.
It is mainly focused on finding fellow Snap chatters. It is like bumble but made for Snapchat exclusively.
You swipe left or right to choose who you want to add to your Snapchat. If they like you back, then you can share texts on Snapchat.
You can filter profiles based on gender, and it won't reveal your Snap ID until you both have matched.
If someone liked your profile, you could decline them, and they won't even know about it. Similarly, as the other apps require gems to like a profile, the Swipe party uses the term Diamonds to address them.
You earn diamonds by sharing the app and using and opening the app daily—last but not least, you can buy them at a very reasonable price.
Features of Swipe Party:-
Add friends straight to Snapchat easily.

Discover friends based on location, hobbies, and similarities.

Straightforward to operate
Download the App from Google Play Store
5. Swipr – Apps like Yolo To Make new Snapchat friends
Swipr is a social platform that is brilliantly constructed so that you can find your true mates for Snapchat. It is a feature-rich app mainly focused on initiating conversations with strangers and adding them to Snapchat.
You first find profiles of people with similar interests, and then it depends on you if you want to message them. After a brief conversation, you can ask them for their Snap ID, as simple as that.
The homepage of this app is like a panel that contains all the data and requests of users who have asked for your Snap ID.
When setting up the profile, you are asked to choose your gender, nationality, age, sex, gender preferences, etc., based on all this data. Swipr recommends profiles that are similar to yours.
Like most of the apps in our list, it operates based on gems to do any functional tasks. It contains ads and has some privacy issues.
So you have to be aware of your security. If you are self-conscious, this app is entirely safe, and you can have fun here.
Features of Swipr:-
Text chat is available. 

Puny tasks to earn gems

Engaging features

Easy to select profiles
Download the App from Google Play Store
Download the App from Apple App Store
6. Get Friends for Snapchat – find friends
The name speaks for itself, and this app is used to boost your number of friends on Snapchat. You can choose numerous filters based on your preference, like gender, location, and interests, to add them to your Snapchat account.
It is very straightforward to add a user here. Just press 'add,' and you will be forwarded to the Snap profile of that person.
But here's the catch, the user you want to add to your Snap account must accept your friend request. If they decline your request, then you won't be notified.
It is one of the best social media platforms for gaining friends and followers on Snapchat. The UI is pretty simple once you get used to it.
Like most of the apps on our list, it also requires much work and labor from your side. You have to earn diamonds like a profile, so you must have a decent amount of Diamonds on your account before going on a liking spree. 
The method to make diamonds is also similar to the apps mentioned earlier. You make diamonds by logging in to the app daily, making friends on the app, and from numerous other activities. You can purchase them, too, if you're desperate.
Compared to apps like Yolo or LMK, the features provided here are okayish and quite dull. You cannot chat here; it doesn't support any other social media platform.
There are various cases of scammers on this app, so you must be conscious before making any decision or sharing any personal information with people you don't know properly.
Features of Friends For Snapchat:-
The HMU page is available. 

Accept or decline the request without notifying the user.

Choose people based on gender, location, and interests.
Download the App from Google Play Store
7. Curious Cat – Anonymous apps like yolo
Curious Cat is one of those apps that has striking similarities to Yolo. Curious Cat is designed to ask anonymous questions and answers from Curious's users or nonusers.
You can ask blatant questions without revealing your true identity. This is why it is very similar to Yolo. 
The significant difference between these apps is that Curious is a lesser-known app than Yolo and has fewer users. It does support only one app, which is Twitter.
No luck here for Snapchat users. Nonetheless, it is an excellent app to ask anyone hot questions.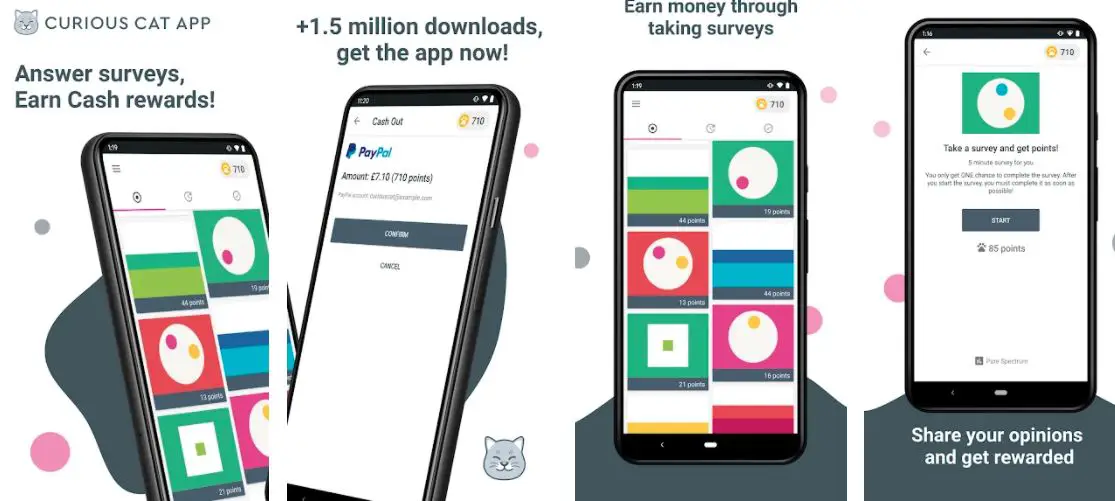 The exciting part is that you can create your page on Curious and post all your answers publicly, which is available to everyone.
It also gives you a foundation to build or join a community by joining groups to have fun or do something for society by questioning the right people.
Curious Cats doesn't require gems or diamonds to use the app to its full potential. It is free to use property available to everyone.
However, the community guidelines imposed by the admins of Curious are stringent, which is good for protecting its genuine users from online toxicity and harassment. 
To be honest with you, this app won't help you grow on Snapchat at all. But you can experience something new here. You can later connect with new friends and communities on platforms like Snapchat, Facebook, and Instagram.
Features of Curious:-
Receive and send messages anonymously 

No gems or diamonds are required to perform a task

Create or join a group 

Strict community guidelines
Download the App from Google Play Store
Download the App from Apple App Store
📗FAQ
What Is Yolo App?
Yolo stands for You Only Live Once. This app lets you send or receive anonymous questions and answers within Snapchat. This app allows Snapchat users to request and send anonymous messages. 
What Are Some Of The Similar Apps To Yolo?
Some apps work similarly to Yolo's to send and receive anonymous questions and answers.
If you are looking for apps like Yolo, you can use Yubo, Swipe Party, Hoop, Curious, Wink, Swipe, Friends for Snapchat, and others.   
What Is The Use Of the Yolo App?
The Yolo app allows Snapchat users to request anonymous messages from some specific friends or the whole public. This app was first launched in May 2019.  
What is the LMK app?
LMK stands for Let me Know. This social app is used to make friends in different ways. Here you can chat, call, talk, and hang out with people of similar interests.
This app is a companion app to Snapchat where you can instantly chat with people having similar interests.  
Is Yolo App Safe?
The Yolo app is used for sending and receiving anonymous questions and answers. However, this app is unsafe as it causes some risks, such as cyberbullying and trolling, harassment, hate speech, and other inappropriate behavior. However, people no longer use Yolo as the parent company suspended it.  
Is Sendit Anonymous App Similar To Yolo?
Yes, Sendit anonymous is similar to the Yolo app. This app works as a companion app with Snapchat and Instagram. In this app, users ask questions from their followers, and in return, they get anonymous messages.
Just like Yolo, the app is also not safe, as users may get unexpected messages from the users that will be anonymous.  
Final Conclusion on the apps like yolo list
In this article, we've attempted to summarize the other viable options for the best apps like Yolo. Since the ban on Yolo, people have started to look for an alternative to increasing the mediums for their interactions.
All the mentioned apps here are free to use. However, some may contain ads, but you can permanently remove them by purchasing a pro version. We don't recommend you purchase it. That decision is solely based on your needs and requirements.
Each app here offers something different than the others might offer. So you can try any app you want and choose which one you'll stick with. It is hard to recommend one over the other.
The main focus of every app present here is to increase the activities on Snapchat somehow. Finding and adding new people across the globe can be a pretty thrilling experience. But you must be aware of the possibility of scams and dirt hiding behind the curtains.
These apps tend to focus on in-app purchases, but it isn't worth it every time. You must realize your own needs to make the right decision.
These apps can cure your loneliness or bring depression to you. This depends on how you use it. Keep negativity and negative people away from you.
We hope this article helped you with what you were looking for initially. Thank you for staying till the end with us—best of luck with your future adventure. Be safe and sound. Make wise decisions. We would love to hear your feedback.