Do you have the curiosity to know about the Best Laptop For Interior Design to buy in 2022? 🤔 You can easily Find out now in this definitive list with our detailed review.
Without any further delay let's find out. 👓👓
In considering the best laptop for interior design for the professional or even the student, there are a few things that must be taken into consideration. This can make making the right to purchase a bit of a tricky endeavor.
You will probably be wondering what specs are most suited for the kind of work you are about to do. The optimum storage size, or what the appropriate RAM size should be.
You probably also want to know what kind of graphics card you should be looking out for, or what quality for display will be best suited. Well, for starters, this is what we are sure of. As an Interior designer, you will have to create and improve architectural designs for a wide range of buildings.
You will have to make them appear spacious and beautiful as well. You will need to run professionally relevant software to achieve this.
We have however conducted a survey of the available laptops in the market. This article will be a perfect guide thanks to the educated research of our editors to anyone looking to acquire a laptop for the purpose of interior design.
Best Laptop For Interior Design: Our Top Picks 👌
1. ASUS VivoBook F510UA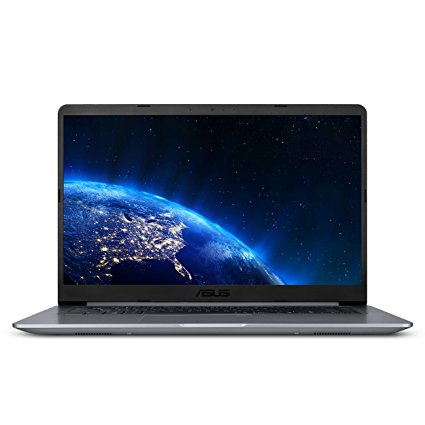 This is an uncommon budget-friendly high performing laptop. Most budget-friendly laptops sacrifice screen size to stay on budget, but that is not the case with the ASUS VivoBook F510UA. This laptop does not disappoint in style and design either, as it definitely is sleek and beautiful.
The VivoBook F510UA has dimensions of 0.8 by 14.2 by 9.6 inches (HWD). It weighs 3.57 pounds which can be considered lightweight for its dimensions. Consistent with most modern laptops, it lacks an internal DVD drive.
This laptop comes with a comfortable roomy keyboard. With this keyboard, you can type in near silence.  The keys allow for narrow travel within keys.
One omission which may be tolerated considering the price of this laptop is the absence of a backlit keyboard. This will mean you rather perform all your work in more lighted environments.
The touchpad has dimensions of 4.1 by 2.9. This may consider oversized, but they are however responsive. Consistent with its keyboard, the touchpad will allow for a slight click when pressed. Some of the real estates of the touchpad are occupied by the fingerprint reader at the top left corner.
It also comes with narrow bezels which help to create an elegant frame for its 15.6-inch display. In comparison to many budget laptops, this is such a difference.
The 15.6-inch full HD (1,920-by-1,080) LED-backlit display produces a bright, crisp image. It must be noted that it lacks a touch display. The display comes with a matte finish rather than the glossy screen coating that often accompanies touch screens.
This simply means that glare and reflection are at a minimum with this laptop. It, however, does not have a wide display angle, this makes it great if you are using it alone, but not so good while sharing with friends.
The sound of the VivoBook F510UA is just passable. But still, the audio output will be just enough to fill a small room. The VivoBook F510UA laptop features both USB Type-A and USB Type-C ports, which means all of your USB devices can connect without needing to locate a dongle first.
For connectivity, on its left side, there are two USB Type-A 3.0 ports and an SD card slot. On its right side, you will find a USB Type-A 3.0 port and a USB Type-C port. Also on this side, you will find an HDMI port, a combo headphone/mic job, and the power connector.
This is a high-performing computer, thanks to its eighth-generation Intel Core i5-8250U CPU, 8GB of RAM. It comes well integrated with an Intel UHD Graphics 620 of the Core i5 chip, and a 1TB hard drive. This makes this a great laptop for running concurrent programs.
During multitasking and especially during streaming videos, the cooling fans will kick off. They are not overly loud and will not be a distraction while carrying out your interior design tasks.
The batteries are one part this laptop will need improvement on. They will last just about 6 hours 🔋. This may seem fine, but it is below the average expected for this range of laptops.
If the below battery life is something you can live with, then this laptop has a lot of strong points to make for serious consideration.
Being budget-friendly and offering the performance it does is just such a big catch. This is why it graces our list for the best laptop for interior design in 2022 lists.
Below are some of the Pros and Cons of ASUS VivoBook F510UA that earned it a spot in our list of Best Laptop For Interior Design to get in 2022.
Pros:-
Budget-friendly
Great sleek design
Large FHD display
Both types of USB ports
Cons:-
Below-average battery life
Has no touch support
Keyboard not backlit
Check Price on Amazon
The Best $500 Laptop on Amazon
2. ASUS ZenBook UX330UA-AH55: Best Laptop For Interior Design under 900 $
This laptop appears on our list for good reasons. The ZenBook UX330UA's silver aluminum-alloy deck has a very modern feel. This ZenBook comes with dimensions of 12.7 x 8.7 x 0.7-inch and weighs a meager 2.7 pounds 🤷‍♂️. This makes it really small and comfortable to carry around.
It has USB 3.0 ports on either of its sides. On the right side, there is also a non-charging USB Type-C port just sitting next to its micro HDMI port and the power jack. Switching back to the left side is an SD memory reader and headphone jacks are on the laptop's left side.
It comes equipped with a 13.3-inch screen that does good work at producing a decent amount of color and a lot of brightness. In comparison with ultraportable laptops, the Zenbook produces 105 percent of the sRGB spectrum, which is just slightly above the average of 102 percent.
It gives enough illumination for solid viewing angles. Colors will stay strong when viewed from 45 degrees to the left or right.
The keyboard is good for efficiency in typing. This may not be the same for its touchpad which is a little stiff. The keys are comfortable and feature 1.6 millimeters of travel and 81 grams of required actuation force. Some users may prefer slightly taller keys, as there may be a tendency to have the fingers slip off while using this.
As mentioned before, the keypad tends to be stiff. It is also a bit too slippery and clicks to give the impression there could be something stuck underneath. They have dimensions of 4.1 x 2.9-inches. An external mouse will be a simple fix if you do not find this touchpad ideal.
The speakers are definitely a point to point out. They produce bright and radiant sounds and will fill up a room. Even low-base registered sounds will come out just ok on these speakers.
Equipped with the 8th-Gen Intel Core i5-8250U CPU and 8GB of RAM, the ZenBook UX330UA definitely is a powerhouse for multitasking and will not have difficulty doing so even with your interior design software. It will scarcely show signs of lag even while multitasking.
The 256GB SATA 3 M.2 SSD in the ZenBook UX330UA is a great asset. It ensures that this computer will function at top speed. Some user has argued that this is not enough storage. While this storage should do for your interior designs, you could store more externally to maximize the computer's internal storage.
It should be pointed out that even though this laptop will be great for your multi needs, it will not be a great choice for gaming.
The battery power is a bit downgraded from its predecessor that could go up to 🔋 10 hours on backup power. This new model posted a shorter time of 8 hours and 59 minutes. This however on its own is not bad for battery life.
This computer manages heat very well. The modern cooling system is great and will even keep the laptop cool during active streaming.
This ZenBook UX330UAcomes packed with a bare-bones installation of Windows 10. This includes a few helpful Asus utilities. It has a live update program that helps run updates smoothly and seamlessly.
Buying this laptop means you are backed by Asus with a one-year warranty. This will not cover you in case of an accident.
The Asus ZenBook UX330UA gives users a solid screen, sweet tunes, and a comfortable keyboard, all of which combine to make for solid productivity and content consumption.
If only its touchpad weren't so stiff there may be nothing concrete to fault on this system. The very reason why we include it on our list for the best laptop for interior design in 2022 lists.
Below are some of the Pros and Cons of ASUS ZenBook UX330UA-AH55 that earned it a spot in our list of Best Laptop For Interior Design to get in 2022.
Pros:-
Bright and vibrant screen
Not overly pricey
Fast 8th Gen CPU
Cons:-
Somewhat stiff touchpad
Shorter battery life than in the prior model
Check Price on Amazon
ASUS Zenbook UX330UA Review - A Thin & Light Ultrabook with INSANE Battery Life!
Note:-
I have written a post for people looking for the
best laptop for sims 4
To Buy, do read it If you are interested.
At the time of our research on "Best Laptop For Interior Design", we found a video about "25 GREATEST HOME DECOR IDEAS YOU'VE EVER SEEN" which is worth watching.
25 GREATEST HOME DECOR IDEAS YOU'VE EVER SEEN
3. Dell Inspiron i5577-7342BLK-PUS: Best Laptop For Interior Design under 1200 $
The Dell Inspiron i5577-7342BLK-PUS gaming laptop is designed with the modern user in mind. Other than being affordable, it is also often understated and seems overpowered for its price.
This introduction is what fuels our curiosity in reviewing this laptop for the interior designer. It is not the most flashy laptop in the market, but with modern trends, this seems consistent with many gaming laptops.
This is a Dell laptop whit a good combination of color accents and a traditional laptop look. Even though it is made with gaming in mind, it is just about sleek enough to be taken to the office or used in a coworking space for your interior design projects.
The powerhouse is packed impressively. To begin with, it has a quad-core, 7th generation Intel Core i7-7700HQ processor. This state-of-the-art CPU has a base clock speed of 2.8 GHz, with a maximum of 3.8 GHz under turbo mode.
The strength of the processor is a telling factor in the battery life of this computer. The cooling system is managed well enough thanks to a dedicated heatsink and superior heat management technology employed by the manufacturer.
Impressively it comes equipped with 16 gigabytes of DDR4-2400 SDRAM. The RAM does come as a set of 2 8GB modules.  As far as running design software concurrently, there will be no worries at all.
The Dell Inspiron i5577-7342BLK-PUS comes with a new-generation 512-gigabyte PCIe NVMe M.2 Solid-State Drive. This is great for speed and efficiency.
It works several times faster than the old HDD. Even though this storage will be perfect for your software, you could always opt to store it externally if more storage is ever required.
For creating your illustrations and designs, you will profit immensely from the graphics of this computer. It comes with a dedicated graphics card. This may not, however, be the best graphics card in the market, but the difference isn't that much after all.
Unsurprisingly, it comes with backlit keyboards. The 15-inch screen sports an FHD AG LED-Backlit display. You may not that there is a lack of IPS technology.
Consistent with gaming laptops, this one comes with enough connectivity interfaces. There is an omission though of the USB-C port or a mini-Display port. Other than that you have 3 x USB3.0, 1 HDMI, 1 RJ-45. 1 COMBO audio jack, and 1 SD card reader.
It also features standard connectivity like Dual Band 1×1, 802.11ac, and Bluetooth 4.2. This laptop is more on the bulky side. Weighing 5.7 pounds, it may not be the best carry-around laptop. It will not boast a very impressive battery life. It will manage a 🔋 6-hour backup strength.
Below are some of the Pros and Cons of Dell Inspiron i5577-7342BLK-PUS that earned it a spot in our list of Best Laptop For Interior Design to get in 2022.
Pros:-
Very reasonably priced for the features it offers
Smooth 1080p gaming
Pleasant and attractive design
Cons:-
The display seems a bit subpar
The absence of a USB Type C port
Check Price on Amazon
Dell Inspiron i5577 Review - GTX 1050 Laptop Under $700!
4. Apple MacBook Pro
This for good reason is a part of our list of best laptops for interior design. It is not surprising that this laptop is a great specimen for many reviews.
There are 2 variants to this sleek device, a 15-inch, and a 13-inch model. For the purposes of interior design, we will be focusing on the 15-inch model. Just before we go any further, you must note that this is a pricey laptop with premium features.
The 15 inch MacBook Pro is bigger and clearer than its 13-inch counterpart. In spite of its size, this laptop is extremely thin and so light to carry. It has a processor of i7 quad-core Intel Core, which runs at a turbo boost of 2.9 GHz.
Its RAM storage space is 16GB LPDDR3 and it has an SSD of 512 GB. The CPU is the 7th generation, and there is a provision for editing and saving your podcasts.
With a series of tests carried out by tech experts, it is on record that while the earlier MacBook Pro laptops with single-core performed at 16 %, these ones with more than one core each, perform at 19 %. So, rest assured that they are fast and would load your podcasting software very quickly.
The GPU of this device is dedicated – the Radeon Pro 560, which boasts a VRAM of 4 GB. So, if you love playing games but are not a professional gamer (because this GPU could be better) you would definitely have no problems with the GPU.
The retina display that this device offers is absolutely badass. If you love to display or are particular about visuals, we suggest that you go for this laptop. You would enjoy razor-sharp visuals and high color accuracy on the MacBook Pro.
It has four Thunderbolt USB Type C ports only. Therefore, if you prefer other kinds of ports, you can simply get a MacBook Pro dock, insert it in the appropriate place and keep using your laptop.
The keypad is backlit, powered by LED, so, you can work in dark or dimly lit places with this device. One unique feature of the MacBook Pro is the TouchBar, which would definitely make it easier for you to use your laptop quickly. When it comes to battery life, the MacBook Pro has a decent one.
The battery can last as long as three hours and some minutes, while podcasting without pause. However, when carrying out everyday tasks like surfing the web or seeing videos, expect nine to ten hours of battery life, before another charge is required.
This laptop runs on the Mac High Sierra operating system and weighs 1. 06 pounds. 👌
Below are some of the Pros and Cons of the Apple MacBook Pro that earned it a spot in our list of Best Laptop For Interior Design to get in 2022.
Pros:-
The sleek and pretty design
Nice and easy to use the touch bar
Very good performance
Cons:-
Very pricey
Insufficient ports
The keyboard might feel a bit flat
Check Price on Amazon
5. Lenovo IdeaPad Y700 Laptop
This is a great laptop from Lenovo. It is especially ideal for the interior designer just because of the share size of the screen. The IdeaPad has a screen size of a whopping 17.3 inches. It also has variants with screen sizes of 15.6 inches and 14-inch.
The screen is full HD, with an IPS display and a screen resolution of 1920 x 1080 pixels. It also has an anti-glare feature, which will allow you to work effectively in brightly lit places or even outside, with little distractions.
Also, for a laptop with an HD display of the above resolution, the visual quality is decent – it is not superb, neither is it bad.
It has a red-backlit keyboard with two levels of brightness, which you can increase or decrease at will. One interesting feature of this laptop is the JBL speakers on both sides, just above the keypad.
In conjunction with a Dolby Home theatre, they give a loud and clear audio quality, which is a plus for an ethical hacker who is an audiophile. The trackpad of this device is not as responsive as we would have loved. Fortunately, this oversight by the manufacturers can be fixed with an external mouse.
For storage, it does pack a lot. A RAM storage space of 16 GB and a combined hard drive 128 GB SSD + 1 TB HDD.
With a 6th generation Intel Core i7-6700HQ processor, it can run all your professional specialized software at ease. This 6th generation processor boots the device up in about ten seconds, and for this laptop, that is very impressive.
The GPU is not top-notch, though it gets the job done. It is an NVIDIA GeForce GTX 960M 4GB graphic card and it performs fairly well.
One side of the laptop features a memory card reader and a USB 2.0 port. The other boasts an Ethernet jack, two USB 3.0 ports, and an HDMI connector. This device runs on the Windows 10 operating system and weighs 7.72 pounds.
The battery life lasts for about 🔋 6 hours while carrying out regular tasks.
Below are some of the Pros and Cons of the Lenovo IdeaPad Y700 Laptop that earned it a spot in our list of Best Laptop For Interior Design to get in 2022.
Pros:-
It has a seamless and smooth performance, with high processing speed.
At under a thousand dollars, it is one of the most affordable laptops on this list.
It is strong and can withstand minor accidents.
The speakers are extraordinary.
Cons:-
Its trackpad does not respond quickly.
This is one very heavy laptop.
Check Price on Amazon
Lenovo Ideapad Y700 review (17-inch)
Note:-
I have written a post for people looking for the
Best Laptop for Realtors
To Buy, do read it If you are interested.
📗FAQ's on Best Laptop For Interior Design
Below are a couple of queries on Best Laptop For Interior Design that everyone is expecting to answer and I did include the same for my readers.
What is the best laptop for interior designers?
1.ASUS VivoBook F510UA 2.ASUS ZenBook UX330UA-AH55 3.Dell Inspiron i5577-7342BLK-PUS 4.Apple MacBook Pro 5.Lenovo IdeaPad Y700 Laptop
Is MacBook pro good for interior design?
Yes, One of the Best Laptops For Designers With Retina Display
How much RAM do I need for graphic design?
I would recommend a minimum of 8 GB of RAM
Which ASUS laptop is best for graphic design?
Conclusion
With the laptops we have researched and reviewed, we are sure you will have a more narrowed list to pick from. It is important to note that we have made this list in no particular order and we hope that you go through the list before you decide on what laptop works best for you.
We have considered the general specifications necessary to help the newbie and professional interior designer function optimally, but we understand every user has their preferences.
In this list of best laptop for interior designers, you have the pricey and more affordable laptops. We hope your preferences help you choose just the computer that is perfect for you.