If you are tired of your Windows operating system and want to use macOS, you might want to use Hackintosh. The Hackintosh seems the perfect solution for those who wish to work and get the macOS to feel. 
The community has been striving to provide users with a new generation method of using the macOS on a non-MacBook. Yes, we said it, right? You get to work on macOS on your Windows operating system, which could be any laptop of any make. 
Hackintosh is not a new concept. They have been for several years now and are gaining popularity because they enable you to try out new software and programming. That said, it is not meant only for coders or gamers. 
You can be anybody who wants to operate on it. This mode lets you work on your non-Apple laptop, known as Hackintosh. Yes, you can always order the MacBook today, but as you know, it costs a lot. 
The Apple MacBook Pro 2020 will cost you close to $1500. That is a lot of money. Apple products are known for their transcend performance as well as high pricing. Many members of Hackintosh call it the Apple tax. 
The desire to lay your hands on the MacBook is always there. But, as we said, there is no need to shell out so much money when other simpler alternatives exist. You will be reading all about it in this review. 
The Apple MacBook Air and Pro models suit corporations and studios' intense power. Individual users might be content with the units priced less than $1000. When you want sublime performance for your Windows or Linux laptop, you can get it using Hackintosh. 
However, you cannot use any laptop for Hackintosh. That is because you need individual specifications to be met. Only then will you be able to download and use the laptop. When you are keen on designing your non-MacBook, then please read carefully. 
In this post, we have spent time on some of the best Hackintosh laptops. We did not want to miss out on anything and wanted to be entirely sure before concluding. We have provided you with a buyer's guide below with FAQs too.
What should you consider before purchasing the best Hackintosh laptops?🤷‍♂️
There are a few things that you must consider before purchasing these laptops. They are the compatibility of the laptop. Many non-macOS laptops might not work with Hackintosh. 
You do not want to own a laptop you got explicitly for using the Hackintosh but can't because it is incompatible. A few laptops mentioned below effortlessly support more specifications required for running Hackintosh. 
We recommend that you consider them over others. They may cost you close to $1000, but they are worth the cause. Compatibility is the main thing to keep in mind functioning on macOS, choosing a sublime motherboard and prodigious CPU. 
Secondly, developing Hackintosh is a slow process and will take some time. When you are keen on designing it likewise, you must have some patience or take the help of somebody who knows a bit about using technology. 
Otherwise, also you can find several tutorials on YouTube and refer to them to help you in the process. Please remember that though your new Windows or Linux machine now uses macOS, it does not provide quality services from Apple support. 
Why choose a Hackintosh over the MacBook?🤷‍♀️
We do not mean to say that Hackintosh is better than the MacBook. Owning a non-MacBook comes with several perks. As mentioned earlier, the pricing. A MacBook is expensive; there is no denying that. 
Using the Hackintosh laptops as a good alternative should be your best option for seamlessly working on non-Apple products. Secondly, you get to use a laptop that can operate both macOS, Windows, and Linux (if required). 
Apple devices have 8GB RAM for installing macOS on their laptops. It enables laptops to work sublimely. So, you would want to keep that in mind before buying a new laptop. You do not want a low RAM device because Hackintosh will not operate efficiently. 
Thirdly, you might not want to try Hackintosh on a desktop because it will not work well. Using a laptop for that would be a better option as the performance expected can be immense for your functioning. 
Are there any problems installing the Hackintosh operating system?
By now, you would have understood that the best Hackintosh laptops are a sublime way to go about things. However, using it does not mean there are no problems. For your information, no operating system in the market is excellent.
They come with flaws. You would be surprised to know that even the latest macOS has issues. Some of the main problems you can face when using Hackintosh are kernel panic issues, booting issues, freezing when not used for a long time, and power management issues.
Best Hackintosh Laptops For The Ultimate Mac Experience
Below are some of the best Hackintosh laptops. To help you with the installation, we have also given you the links in them as a tutorial. Of course, we have ensured that the contributors are genuine and work. 
So, we can begin without further ado. 
1. Dell XPS 15 9570
Dell XPS 15 9570 is first on our list. Well, it is not surprising because if you went through any review this month in 2023, you could find the laptop among the ten ranked devices.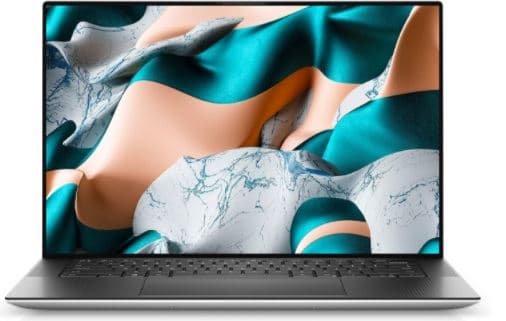 Several users have felt that it is suitable to be called the MacBook killer, and rightly so. The XPS 15 9570 comes with sublime features and a robust design. We were instantly swayed by it. It is an excellent choice if you want to use it for installing Hackintosh.
The device is powered by an Intel Core i7-8750H, with a base clock speed of 2.2GHz. Users can also make use of Adobe Premiere Pro if they want. It also has a stunning NVIDIA GeForce GTX 1050 Ti for speed and image quality. 
But you may remember that the NVIDIA GTX 1050 Ti will not work with the macOS. Hence, it has to be disabled and then used. But the GPU can be used operating Windows OS, so no worries. 
On the bright side, it comes with a memory of 16GB RAM and 512GB SSD storage space. Users would be glad to know that it is double the RAM in most MacBook Pro models. You can effortlessly multi-task and do as much work as you like. 
The storage space provides a colossal area for documents and media files. The installation should not be an issue with this device. You will be delighted working on the touchscreen useful for meetings and conferences. 
Users can work on it using the resolution 3840×2160 on macOS Mojave. We also liked the keyboard as it is responsive and has a backlit feature. 
Users thought it was much better than the keyboard present on the MacBook. However, the fingerprint scanner does not work on the Apple secure Touch ID. Users said the trackpad experience might not be as sublime as Apple devices, but that is alright. 
The laptop weighs merely 4.5 pounds, which is exceptionally lightweight and similar to the MacBook. Besides, the functioning is almost the same. It also comes with ample connectivity ports. That means you can effortlessly transfer data as you want. 
The battery life was good with 8 hours of work. However, if you intend to watch movies and listen to music, then it can go a bit down. It will cost you less than $2000, which is on par compared to the MacBook, but the feature listed in this unit is top-notch. 
Pros:-
We found that it is the best incompatibility. 

It has both GPUs dedicated as well as integrated for usage. 

The display has 4K touchscreen support.

The keyboard is phenomenal. 

The installation is simple and has ample macOS use. 
Cons:-
The dedicated GPU will not work on macOS on an otherwise sublime device. 
WITHOUT A DOUBT, Dell XPS 15 9570 is the 11th gen intel laptop hackintosh you can find in the market. Additional features like a wake and sleep present on the MacBook can be found here; it has exceptional battery life, good build quality, and a decent pricing range. 
Check Price on Amazon
Dell XPS 15 (9570) Review - Almost Perfect!
2. HP Spectre x360
HP Spectre x360 is a stupendous laptop from the manufacturer. Spectre has elevated its market share, and we are sure HP would agree. For a sublime macOS performance, we recommend you consider this unit too.
Like most laptops on our list, the x360 comes with an Intel Core i7-8565U. The base clock speed is 1.8GHz and reaches 4.0GHz, which is useful for applications including QuickBooks, Microsoft Excel, Game Development Engines, and photo editing apps. 
The unit does not have a dedicated graphics card. Users need to be content with the Integrated UHD graphics. However, you will be glad about the beautiful memory and storage space. The memory of 16GB of DDR4 RAM and 512GB SSD is ideal for any macOS. 
We found that you may have to use an external SSD/HDD. The display is top-notch, and we were pleased to use it. The Hackintosh can make the most of the 13.3″ Full HD touchscreen panel. 
It has an angle of resolution of 1920×1080, and users can use the HP Touch pen flawlessly. Both media and drawings can be done effortlessly using the setup. This was a significant highlight of the laptop feature. 
The keyboard is standard, but you do not have to use it after all if you look at it. There is an eloquent touchscreen unless you want to do plenty of tying. The fingerprint scanner gets sorely missed out here. 
But the trackpad works splendidly. The connectivity is spectacular. Perhaps, it is one of the best in the market at the moment. The unit can run for 8 hours or less if you use it for average tasks like browsing or reading. 
Besides, when you make use of Hackintosh, it may result in lesser hours. The unit weighs less than 2.9 pounds, making it one of the lightest devices on the market. It is priced at less than $1500, which is reasonable. 
The price in the segment is almost on par with the MacBook. However, when you look at the overall package, you are gaining more through it. The pricing is bound to be similar when you have many features embedded in a laptop. 
Pros:-
It comes with a 2-in-1 flexible design.

The touchscreen support is spectacular. 

It has a portable and lightweight body. 

The connectivity is exceptional for additional purposes. 

The storage space and memory are adequate for performing activities. 
Cons:-
Sadly, it does not support a fingerprint scanner.
HP Spectre x360 is one of the best Hackintosh laptops. It comes with everything that you could desire in a laptop. The touchscreen works sublimely, the 2-in-1 device is accurately placed, and storage space with stunning memory completes the tasks in no time. 
Check Price on Amazon
3. Acer Swift 5
Acer Swift 5 is one of the laptops on the market. When you are keen on designing Hackintosh on your laptop, then this is it. The Ultrabook is popular on its own. Like most of the laptops on the list, it does have a flaw. 
The Swift 5 comes with the magnificent 7th gen Intel Core i7-8550U with a base clock speed of 1.8GHz. Yes, you can reach up to 4.0GHz seamlessly using Hackintosh. We found that it is slightly slower than more of the i7 processor.
That does not mean it cannot handle what is thrown at it. You can perform a barrage of tasks like working on large excel sheets, editing photos, music production, etc. This is an Ultrabook, which does not come with a dedicated graphics card. 
However, the Intel UHD graphics card gets the job done. Of course, you may have to disable it when you want to work on Hackintosh. This outstanding laptop's notable feature is that it has a memory of 16GB of LPDDR3 RAM. 
It does not drain the battery, and you can work on Hackintosh sublimely. Not to be outsmarted, the storage space is 512GB SSD. You will adore the display of a 14″ full HD touchscreen that offers you beyond what you can see on a MacBook Pro.
Besides, the 1920×1080 resolution was perfect, offering you intense image quality. We preferred the thinner bezels that seemed to add charm and spice to the visuals. Additionally, the device is lightweight too. 
The keyboard is quite right, and users felt it would take some time as it is firm. That is a good thing for codes and gamers. If you download and install Hackintosh, things work perfectly on the device. 
Unfortunately, the connectivity seems problematic with type C ports and the HDMI port for standard purposes. You can say the same for its fingerprint scanner. You can work on Swift 5 for 8 hours, which is decent. 
Like all the Hackintosh usage, it too will reduce battery life. So, you may not want to have too many expectations. The laptop weighs just above 2 pounds, making it the lightest on our list. 
It is priced at less than $1400, which is entirely justified.  
Pros:-
It comes with a sublime ultra-portable design.

The gesture support is one of the best in the market today. 

It has ample storage space and memory for multitasking. 

The connectivity is average. 

The unit works stunningly well on macOS Mojave.
Cons:-
Unfortunately, it comes without Thunderbolt 3 support.
Acer Swift 5, albeit the fact comes with Thunderbolt 3 support, is a reliable device to consider. You will like using Ultrabook because it has a spectacular processor, colossal memory, and storage space embedded with a powerful battery. 
Check Price on Amazon
Acer Swift 5 Review Ultra Light Laptop at 940 grams My New Laptop
4. Lenovo Yoga 920
Lenovo Yoga 920 is like a MacBook that Apple does not manufacture. That will be the difference if you look at the device. The convertible units are entirely due from the MacBook owner, but they are not inclined to it for some reason. 
Using Yoga 920, users can design the best Hackintosh laptops without flaws. It comes with a remarkable performance along with a portable design. The laptop works with the help of the Intel Core i7-8550U processor that clocks at 1.8GHz. 
It can go up to 4.0GHz through turbo boost when the situation demands it. There is no need for a dedicated graphics card because it would be no use even if you did. In this sense, you can directly install macOS Catalina on the Yoga 920. 
We felt that it comes with a few snags on the graphics part. The laptop has spectacular memory and storage space of 16GB RAM and 512GB SSD. They bring more value to your device when you want to install both Windows and macOS. 
When the OS internal elements use the RAM resources, there is no concern about multitasking problems. Besides, 512GB is sufficient space for keeping apps, files, etc. 
This is a convertible laptop, and you do not have any compromise on display size. Its screen of 13.9″ does a decent job, as always. It also comes with incredible stylus support. This is handy for those of you into artistic projects or architecture.
The unit has a resolution of 3840×2160, enabling the touchscreen to work just fine on the macOS Catalina. The keyboard and the Touchpad are exceptional and offer you immense typing speed. 
We liked the keyboard because of its placement and elegant appearance. When you are unhappy with the trackpad's functionality, you only need to get an external mouse. 
You can find all the ports you are looking for, and they work fine. The Windows 10 unit provides a working of 10 hours perfect, which is one of the best for usage. It weighs just a little more than 2 pounds, and you can easily take it around. 
Besides, the laptop is priced at less than $900, which is good enough. When using Hackintosh, you can face a minor issue with the sleep function, reducing the battery life and standby time.
Pros:-
The convertible design of the unit gives excellent portability. 

It has a touchscreen that works smoothly. 

The connectivity support is just amicable. 

It comes with a lightweight setup. 

It offers you plenty of storage space and memory. 
Cons:-
The sleep mode does not seem to accept your commands. 
Lenovo Yoga 920 is your go-to device when searching for Hackintosh laptops. The machine has adequate memory and storage space, a powerful processor, and a battery life that you do not want to ignore. 
5. Dell XPS 13 9350
Dell XPS 13 9350 has made a name for itself in the segment. Users feel the machine has all the features infused to easily take on the MacBook Pro head-on. Now, why is that the case for us to find out? 
We will begin with the processor that may not spark anything within you. That is because it comes with 6th gen Intel Core i7-6560U.
But it can work well with macOS Catalina installed in it. The speed is 2.3GHz, which can run up to 3.2GHz without hassle.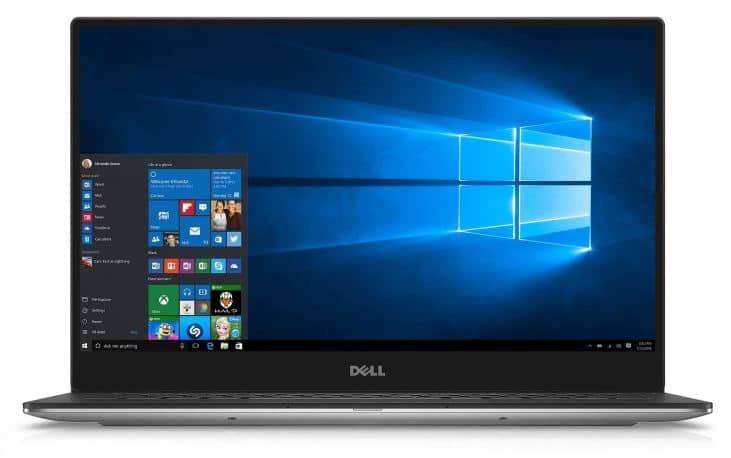 It has an integrated Iris Graphics 540 that works sublimely without any glitches. In terms of storage, that is, again, not a solid point because it may not be on par with the best. Users have to do with the 8GB RAM, but you can upgrade it when you like it. 
The storage space of the 256GB SSD comes with a dual boot for ease of installation. You may have to use a 512GB SSD from Samsung. We know so far you may not ideally want to have read this. Why use the laptop in the first place? 
The touchscreen is sublime as it comes with a 13.3″ QHD+ display for exceptional sharpness in the picture. The resolution of 3200×1800 provides you with the intense clarity of images. This would be ideal for video editors and musicians. 
We also liked the minimal bezels for an immersive viewing experience. Users would appreciate what they get to see.
Unlike most laptops mentioned here, you would also like to use the trackpad. Besides, it weighs less than 2.9 pounds making it lightweight. It does not come with proper connectivity too. 
It provides you with 8 hours of work. The battery life may decrease slightly when you work on the macOS, with the battery indicator working sublimely. It weighs around 2.7 pounds making it relatively light, and you can take it with them anywhere you want to. 
The unit is priced at around $1000, which makes it affordable. Do you want to own this? Yes, we highly recommend it. Otherwise, we would not have it on our list. Overall, this is an exceptional product you would want to lay your hands on. 
Pros:-
The unit comes with phenomenal touchscreen support. 

It has the exceptional visual quality for users. 

The device offers amicable support for Catalina. 

It comes with a portable design for easy travel. 

It is priced cheaply for students and working professionals alike.
Cons:-
Sadly, the SD card reader doesn't work as you want it to.
Dell XPS 13 9350 is a kind of device. Yes, the laptop comes with a few things that could have been bettered, but that is how it is.
When searching for a reliable, affordable, powerful laptop for Hackintosh, you know what to do. 
6. ASUS VivoBook S
ASUS VivoBook S is another exceptional laptop for Hackintosh usage. The Taiwanese maker has wowed us this year with some spectacular units in the market. They have never failed to disappoint, and we are sure this one would live up to its expectations.
It belongs to the Vivo book series, which is known for its stability and reliability. The unit comes with the Intel Core i7-8550U having a base clock speed of 1.8GHz up to 4.0GHz. That should suffice for any tasks you want to do using your laptop. 
Unlike a few models on our list, this one has sublime Intel HD Graphics that infuses nicely with the macOS Catalina. It has an astonishing memory and storage space of 8GB RAM and 128GB SSD embedded with 1TB HDD. 
So, you know that you can work sublimely using the device without hassle. We felt that users could create a partition with the disk utility for the macOS and SSD aspects. It enables you to enhance its performance immensely. 
We found the display of the 15.6″ full HD panel good. The laptop has a resolution of 1920×1080, which is powerful, along with thinner bezels. The keyboard, too, is exceptional and comes utilizing a standard keyboard. 
Users have commended the keyboard for its ergonomic look and feel. Additionally, the keyboard comes with complete backlit support. We felt that the fingerprint scanner does not accept our commands. 
Unlike the fingerprint scanner, the Touchpad worked fantastically. The connectivity is exceptional, with ports in the right places. They come in handy during the installation of the macOS Catalina. The audio setup was also fantastic. 
It weighs less than 3.7 pounds, making it lightweight for regular travel. The laptop is cheaply priced at $915. Students, coders, gamers, and Hackintosh users can purchase it if they feel it suits their requirements. 
Pros:-
It works smoothly with the macOS hardware without issues. 

The native hardware is offered with adequate support. 

The setup of Hackintosh is excellent. 

It has exceptional connectivity options having all the ports.

The price of the laptop is good. 
Cons:-
It does not offer support for the fingerprint scanner.
ASUS VivoBook S is not your ordinary device. We felt it has the right amount of elements, making it one of the ultimate machines for many users. 
7. ASUS ZenBook UX310UA
ASUS ZenBook UX310UA is another staggering device from the makers of Taiwan-based Asus. It looks like they know what they were doing in 2023.
When you want to design a laptop with Hackintosh for less than $1000, then the ZenBook UX310UA is the right choice. 
It is not a new model, but it comes with the ideal setting to run macOS Catalina. Users who are satisfied with renewed products sold on Amazon themselves witness how useful this device is with tasks. 
It works on the 6th generation Skylake processor using the Intel Core i7-6500U. Users can work with an average speed of 2.3GHz and 3.2GHz. The machine comes with Intel Integrated graphics that do not have much connection with the macOS Catalina.
We liked the memory and storage space combination of 8GB RAM and 256GB SSD. Consumers have commended the best Hackintosh laptops for effortlessly handling everything thrown. Besides, you do not have to replace the built-in SSD. 
The free space can be used to save your other documents, files, data, and videos. We cannot speak much about the display because it is above average at a 13.3″ Full HD panel. It has a resolution of 1920×1080, and you get to see what you can. 
We felt that, at times, the touchscreen can cause disruptions and be an annoyance. However, that is not the case here. The keyboard and trackpad work just fine. Nothing exceptional about them, but it comes with backlit and responsive typing. 
The design is slightly on the heavier side, keeping in mind this is a few years old now. The connectivity is sublime, coming with everything that you will need. Users have to replace the native card using a DW1560 WiFi chip.
Does it come with any flaws? Yes, the battery seems disappointing compared to most devices on our list. It offers you 6 hours, which may further decrease if you install Hackintosh. 
The weight is slightly above 3 pounds, making it lightweight for effortless travel. It comes priced at less than $925, making it a worthwhile buy for your kids or somebody wanting to install Hackintosh. 
Pros:-
This is a lightweight device for easy carrying around. 

It adequately supports macOS. 

The chances of errors occurring are relatively less. 

It provides you with intense connectivity.  

It offers a low range of prices for users. 
Cons:-
Users have to replace the Wi-Fi card.
ASUS ZenBook UX310UA is your much-anticipated device that comes with immense features. The laptop has everything you can ask for, including amicable support, a good connection, and an affordable rate. 
Check Price on Amazon
ASUS Zenbook UX310UA Review - 13.3" Ultrabook Worth Buying?
8. Lenovo IdeaPad S540
Lenovo IdeaPad S540 is perhaps your ideal alternative to the MacBook Air. If you are a MacBook fan, you might consider the Ideapad s540. The Ideapad series seems to be a successful device from the makers of Lenovo. 
We found that the specifications are similar to the MacBook Air. The best part is that it is cheap and comes with many specifications. S540 is also the right choice when you search for second-to-none in the functionalities. 
We felt that the processor of the 8th-generation Intel Core i5-8265U was alright. There is nothing special about it, but its base clock speed is 1.6GHz and can go to 3.9GHz without causing a battery problem. 
That is a good thing. It does not come with a dedicated GPU, but you can easily manage the Intel UHD Graphics card to install the macOS Catalina. You will love to use the laptop's memory and storage space if you are not smiling. 
It comes with 12GB of DDR4 RAM and a 256GB SSD. You can say it is the right amount of space ideally required for a dual-boot installation. We loved the 14″ full HD monitor because it does what it has to, offering opulent images. 
The unit comes with a decent 1920×1080 resolution providing you with stunning visuals on par with most Hackintosh systems. It enables us to reduce battery consumption. We liked its keyboard, which is responsive and quick. 
It is fast, and you are gained intense control. We liked that also in the Touchpad. Unfortunately, the built-in fingerprint scanner did not function. Since it has a smaller screen, the weight is around 3.5 pounds making it one of the coolest devices to own. 
There is intense connectivity too provided on the laptop. There is a need to purchase a built-in Wi-Fi card. Its battery life can last until 9-10 hours, which we felt was solid. The unit comes with the needed configuration for installing macOS and features. 
It is priced at less than $850, which is quite reasonably priced. 
Pros:-
The performance is solid, to say. 

Users loved the HDMI connectivity on it. 

The dual storage is sufficient. 

The I/O capabilities are stunning to perform. 

It comes with a decent battery working. 
Cons:-
Lenovo IdeaPad S540 is not your run-of-the-mill laptop with just the right amount of spice. The s540 is elegant, excellent, powerful, and affordable, considering the installation of Hackintosh sublimely on it. 
9. HP ProBook 450 G6
HP ProBook 450 G6 is a splendid laptop that comes with convenient features for ensuring that you install Hackintosh effortlessly.
The ProBook 450 G6 sublimely offers support for macOS without any dysfunctional elements. 
Most of the units we read about here come with powerful features. But the HP device has the Intel Core i5-8265U processor. That does not mean it cannot perform better than a 6th or 7th-generation processor. 
It has a Turbo Boost of up to 3.9GHz, which is suitable for optimum performance. The district feature of the ProBook 450 G6 is the memory and storage space that comes at 32GB of DDR4 RAM and 1TB SSD.
This combined enables you to take your performance and functionality to new heights. We felt that it could outgo the MacBook Pro any day. Besides, you can store any amount of files you have on your macOS and Windows.
A minor flaw would be the HD display, which was not up to the mark. We felt that they could have done better in that department. The 15.6″ display provides you with average images. However, the keyboard and trackpad make up for the subpar visuals.
The unit weighs close to 4.5 pounds, which is not heavy, and the connectivity is good enough. Its battery works for 8 hours, and thanks to the low resolution on the screen, that helps your cause because it runs pretty long compared to the MacBook. 
It is priced at less than $650, which is quite affordable compared to the MacBook Pro. So, what are you waiting for? 
Pros:-
It offers you optimum computability. 

The unit can be used for multi-task purposes. 

It provides you with a staggering memory and storage space. 

It offers you adequate connectivity. 

The battery life of 8 hours is suitable for users. 
Cons:-
The display is subpar and needs improvement. 
You do not have to be a fan of HP to purchase it. But it is this when you are looking for top-notch storage space and memory, along with a powerful battery for installing Hackintosh. 
10. Lenovo Ideapad 330S
Lenovo Ideapad 330S is the cheapest among the Hackintosh laptops in the market as of now. The device comes priced affordable, but that is not the only reason we felt it deserves to be here. 
Read on to know more about it. The Ideapad 330S is part of the Ideapad series from Lenovo. These laptops are known for their battery life and high performance. You can easily install Hackintosh without making too many changes to features. 
The previous model came with the Intel Core i5-8250U, but this one comes with the AMD 2nd Generation Ryzen 5 that gives an outstanding performance. It can effortlessly take anything that is thrown towards it without hassle. 
The memory of 8GB RAM is sufficient for immense multi-tasking. But you can always use more RAM to enhance the speed and performance. That is a must if you are a heavy worker and want to install the efficient macOS Catalina.
Many users have said that it works splendidly without glitches. Besides that, the laptop comes with a storage space of 128GB SSD. Its resolution of 1920×1080 provides you with eloquent color and images. 
Due to the stunning IPS technology, you can now easily view it from any angle you want. Additionally, the display comes with an energy-efficient LED backlight. Lenovo is known for designing excellent devices, and this one is no different. 
The trackpad is quite good. Of course, you may not want to compare it to a MacBook Pro. You will find the usage relatively easy because it is located in a convenient place. We found it useful for learning how to code using Hackintosh without an external mouse.
For a cheap device, it comes with a flawless design and weight. It weighs close to 4.9 pounds which are ideal for carrying around effortlessly. The connectivity provided by the device is merely fantastic, to say the least, having superlative intense ports. 
The battery life is good at 6-7 hours, which is acceptable for a price laptop. It comes priced close to $500, the cheapest on our list. We found this feedback on Amazon useful and wanted to share it with you. 
A California user said she purchased the laptop for $400 at a discount. Though she was initially apprehensive about it, she went for the machine. She found it breathtaking and is taking everything thrown at it with ease. 
Besides, the user is quite happy with the design and aluminum body. She highly recommends it for coders and gamers. 
Pros:-
The laptop effortlessly supports macOS. 

It comes with a decent AMD processor. 

The keyboard is responsive, and the trackpad is fast. 

It provides you with connectivity using several ports. 

It is relatively cheap and priced low. 
Cons:-
Users felt that the display could have been improved. 
Lenovo Ideapad 330S is one of the cheapest Hackintosh devices in the market. That should not be the only reason why you may want to consider it. If you see the performance, sublime usage, and battery life, then you might be highly impressed with it.
11. Dell Inspiron 15 7567 
Dell Inspiron 15 7567 is our final pick for the hackintosh laptop compatibility list. Like the earlier model we read about, this one is priced at less than $1000, making it affordable. Let us read on to find out more about this machine. 
It comes with the Intel Core i5-7300HQ processor and a Quad-Core chip. The unit can provide you with a 3.50GHz clock speed for multi-tasking and installing Hackintosh. 
The machine comes with decent memory and storage space too. You can find the use of the 8GB RAM and 256GB SSD for high-performance tasks on your machine. Besides, if you want, you can upgrade later. 
The machine uses an Nvidia GTX 1050Ti, which is quite a handful for Windows OS. However, you may not find it useful for macOS. If you look at the market, very few Windows OS laptops support using macOS installation.
Besides, it comes with a dual-fan mechanism for sublime cooling powers. The unit is packed with everything that anybody would want in a $1000 price range device. You will adore the image quality of the Inspiron 15 7567, coming with a 15.6″ full HD widescreen LED monitor. 
The display was eloquent, offering you impressive picture quality. This is primarily a gaming unit that gives you superb display quality. However, we would have liked better performance from the battery compared to the other units.
It weighs close to 6.6 pounds making it slightly on the heavier side. If you look at it, the unit comes sturdy, and the chances of damage are low. Overall, the Inspiron 15 7567 is the best Hackintosh laptop that offers you sublime performance for less than $1000. 
Pros:-
The dual fan technology provides you with sublime cooling. 

It ably supports macOS using exceptional functionality. 

The stunning full HD display provides sharp visuals. 

It is a gaming device for seamless performance.

It comes with several ports for sufficient connectivity. 
Cons:-
The battery's working life is less. 
Dell Inspiron 15 7567 is a good-budget laptop with decent specifications for using Hackintosh. Yes, the battery has a minor flaw, but when you want your hands on a robust, budget device with top-notch features, you know what to do. 
📗FAQs
Which laptop is best for Hackintosh?
Some popular options are ASUS TUF Dash 15, Lenovo Legion 5, HP Spectre x360 2019 GEM Cut, Dell Inspiron 15 i7559-3762GRY, Acer Aspire 5 Slim Laptop, ASUS ZenBook Ultra-Slim Laptop, etc.
Can you do Hackintosh on a laptop?
Yes, it is possible to create a Hackintosh on a laptop, but it can be a challenging process that requires a high level of technical expertise.
To achieve this, appropriate hardware and software must be chosen, installed, and configured, and the operating system must be set up to support non-Apple devices.
It's crucial to be aware of the potential risks and difficulties associated before attempting to build a Hackintosh. It can be challenging to get a Hackintosh to function properly, and it might not be stable or reliable.
You should also be aware that installing macOS on non-Apple hardware may void the manufacturer's warranty, so you must be ready to assume full responsibility for any problems that may occur.
What laptop can run macOS?
Macs are the only computers officially supported by Apple to run macOS. Nevertheless, it is feasible to "Hackintosh" macOS onto several types of non-Apple hardware.
In addition to being potentially unstable and unreliable, Hackintosh can be difficult to set up and maintain.
It's also crucial to be informed of the potential hazards and difficulties before moving further because installing macOS on non-Apple hardware may void the manufacturer's warranty.
Is it cheaper to build a Hackintosh?
It can be cheaper to build a Hackintosh than to purchase a new Mac, especially if you already have some of the necessary hardware components.
What are the cons of Hackintosh?
There are several potential drawbacks to consider before building a Hackintosh:
Compatibility:- Finding parts compatible with the operating system might be difficult because not every piece of hardware is compatible with macOS. This may be particularly difficult with more recent hardware that hasn't necessarily been Hackintosh-tested.
Stability: Hackintosh can be tricky to run correctly, and it might not be as stable or reliable as a Mac. It's possible to run into hardware, software, or driver problems that are hard or impossible to fix.
Update:– A Hackintosh may not be able to update the most recent version of macOS because Apple frequently publishes changes to the operating system. Because of this, you might not be able to get updated software and new features for your Hackintosh.
Warranty: You must be ready to assume full responsibility for any problems because installing macOS on non-Apple hardware can void the manufacturer's warranty.
Support: Since Apple does not support Hackintosh, you must turn to web forums and communities for advice.
Can you make a Hackintosh without a Mac?
Yes, it is possible to create a Hackintosh without using a Mac.
To make a Hackintosh without a Mac, you must:-
Choose suitable hardware: Since not all gear is compatible with macOS, it's crucial to pick out parts with a good track record with the software. The tonymacx86 Buyer's Guide, which features hardware products confirmed to be compatible with Hackintosh, is a nice place to start.
Downloading the macOS operating system requires you to from either Apple or a third-party website. Remember that getting macOS from untrusted sources is against the law.
Make a bootable installation medium: You'll need to put the macOS installer on a bootable USB drive or DVD. You may make a bootable installation disc using a number of tools, including DiskMaker X and UniBeast.
Install macOS: Comply with the installation instructions for macOS on your Hackintosh. Partitioning your hard drive, installing the operating system, and booting from the installation disc are the usual steps in this process.
Is Hackintosh piracy?
It is not inherently piratical to create a Hackintosh, as it is possible to do so using a legally-obtained copy of macOS.
It is prohibited to get macOS from unauthorized websites like torrent sites. It's also crucial to remember that the terms of service for macOS from Apple forbid installing the software on non-Apple hardware.
Making a Hackintosh may therefore be viewed as a breach of Apple's terms of service, and Apple may decide to take legal action against those who do so.
You must be ready to assume full responsibility for any problems because installing macOS on non-Apple hardware may void the manufacturer's warranty.
Which CPU is best for Hackintosh?
Some good options for Hackintosh CPUs include:-
High-end CPUs with good performance and full compatibility with macOS include the Intel Core i9.
These mid-range Intel Core i7 CPUs are compatible with macOS and have reasonable performance.
AMD Ryzen: Some more recent AMD CPUs, such as the Ryzen 5 and Ryzen 7, work well in Hackintosh installations and are compatible with them.
How long will Hackintosh last?
A Hackintosh, like any computer, will last as long as its components remain functional. A Hackintosh's durability will be determined by the caliber and dependability of its parts as well as how well it is maintained.
A Hackintosh should be able to last for several years if it is well-maintained and constructed with high-quality parts.
Does Apple support Hackintosh?
No, Apple does not support Hackintosh installations.
Does Hackintosh receive Apple updates?
Yes, Hackintosh installations can generally receive updates for the macOS operating system just like a regular Mac.
However, there are a few crucial considerations to bear in mind:-
Not all updates will work together: Some macOS updates may bring about adjustments or new features that are incompatible with Hackintosh systems or need additional settings to function properly.
When attempting to install the update, this may result in issues or failures or prevent some features or functionalities from operating as intended.
Updates could damage the Hackintosh: It's also possible that a macOS update could stop a Hackintosh from operating properly owing to compatibility difficulties or other concerns. In some situations, more configuration or troubleshooting may be required to get the Hackintosh back up and running.
A Hackintosh-compatible version might need to be delayed: When a new version of macOS is released, the Hackintosh community may need some time to produce a version compatible with Hackintosh systems.
You might have to hold off updating your Hackintosh to the most recent macOS version until a compatible version is made available.
How do I know if my PC can run Hackintosh?
To determine if your PC can run Hackintosh, you will need to consider the compatibility of your hardware with MacOS and any other requirements or limitations.
Specific details to think about include:-
Processor: An Intel processor is normally needed for Hackintosh installs, and some versions might be more compatible than others. Checking whether your processor is supported by a compatibility guide or the Hackintosh community is a smart idea.
Motherboard: Your motherboard must enable a Hackintosh installation and be MacOS compatible, and have the required features and connectors. Once more, it's wise to seek additional information from a compatibility guide or the Hackintosh community.
Graphics card: A graphics card compatible with macOS is required if you intend to utilize a Hackintosh for graphics-intensive applications like gaming. Some more recent AMD graphics cards might work, but it's a good idea to double-check before buying one.
Storage: To install macOS on your Hackintosh, you will need a storage device, either an HDD or an SSD.
Please make sure the drive you select can keep your files and the operating system in a large enough storage space that is compatible with your motherboard.
Other components: You should also think about whether other parts, such as your RAM, power supply, and case, are compatible with macOS and with one another. Before buying a component, it's a good idea to do thorough research and confirm that it is supported.
Is Hackintosh difficult?
Creating and maintaining a Hackintosh can be a difficult and time-consuming procedure for new users or those who are uneasy with technological duties.
The hardware and software needed to build a Hackintosh must be thoroughly understood, and any potential problems must be troubleshot and fixed.
Is Hackintosh better than virtual machine?
A Hackintosh can be a viable alternative if you require the maximum level of performance and are prepared to put the time and effort into developing or configuring one.
A virtual machine might be easier and more convenient if you only need to run a few macOS applications and don't require the best speed.
Is A Hackintosh stable?
The stability of a Hackintosh can vary depending on the hardware and software used, as well as the level of expertise of the person building or configuring the system.
In general, when a system is constructed with hardware known to be compatible with macOS and when the person building the system has a solid understanding of the installation and configuration process, Hackintoshes tend to be more stable.
Can I make use of Hackintosh?
Yes, you can make use of Hackintosh because it is legal. You should not have or face any issues using it in the US. You can go ahead if you want to assemble your laptop for personal use. 
However, please be warned that you may not want to sell laptops personally as it is illegal. Besides, you do not want to get into any legal trouble. We have given you a list of the best laptops; you may want to purchase them and use them for personal requirements. 
Is the Hackintosh unit durable? 
Some users feel that owning the Hackintosh laptop is more of a luxury than usage. We did not think so because several consumers have found the device extremely useful for performing various tasks. 
Some laptops may have issues after constant usages, like traditional devices. But we have provided you with the best of the lot. These are the best Hackintosh machines when looking for a laptop like a MacBook. 
Can Hackintosh run all MacBook software?
Most of the software operating on the MacBook is working on the Hackintosh systems. If you are searching for a MacBook-like device, you might as well use the Hackintosh device. 
Some software, like Boot Camp, may not run on laptops. But that does not mean it is inferior in any way. You can always make use of alternative software, and there is plenty of other software that can work on your device. 
Why do you want to purchase the best Hackintosh laptops?
As you might have read in the earlier paragraphs in the post, the Hackintosh laptops are mainly worked by technology students and professionals. They want to learn and perform experiments on it. 
Though the Apple operating system is reliable and good, some users are not keen to work on it. This laptop is the ideal alternative for them. It would be suitable if you want to install and run the Apple Macintosh on this device. 
Wrapping up 
Owning a MacBook alternative does not have to be an expensive option any longer. With the laptops at your disposal, you can now make the decision. There are plenty of units in the market for you to choose from today. 
It just requires time and effort to ensure that you have the right device in your hands. You can see plenty of technology enthusiasts wanting to impact the market. They want to perform high-performance experiments using laptops. 
The laptops that we have given you come with immense power and flexibility. They can work seamlessly with the software you plan on installing on them. While Hackintosh is a new concept for many, you may want to learn more about it before delving into the machine.
You can make use of the tutorials that you can find online. We have also done our part by providing you with reliable build tutorials. You will want to see that the kind of features you are looking for is present in your unit. 
Besides, you can always lean on the Windows OS if you are unsatisfied with what you see. Those new to Hackintosh and want to learn more about it may want to leave your questions on the best hackintosh build 2023 in the comment section.