Do you have the curiosity to know about the Best Camera for Photography to buy in 2022? 🤔 You can easily Find out now in this definitive list with our detailed review.
Without any further delay let's find out. 📸📸
Choosing a camera for photography is straightforward if you have the money to pay the enormous price that comes with cameras and related gadgets. 
However, when choosing a camera for photography, there is nothing like having a camera that captures the uniqueness in the beauty of the object or subject in the shot.
While taking a picture of your friend or event can be done with your Smartphone considering they have an array of photography options, they can never be as robust and rich as using a camera.
For beginner and professional photographers, the use of binoculars, spotting scopes, and cameras has changed the photography scene into one of experience, and fun. So with all the cameras, models, and brands on the market, how do you distinguish the right one from a regular camera? 🤔
That is why we are here, to help you out, through the selection process; if you are ready, let's choose the most reliable.
Before we jump into the best cameras for photography, there are some things you need to know. Do you know the difference between the types of lenses and how they affect your photography?
Well, if you do, that is great, if not, read on.
Types of Lenses 🔍
Even the professional photographers are taken aback by the innovations and technology that comes with cameras these days, and because the lens makes the camera, we thought it would be good to have great knowledge about them so that you don't end up disliking a really excellent camera because to can't get the best out of the lens.
Furthermore, lenses aren't cheap; they are the powerhouses of the camera, and knowing what kind of lens fits your photography career or hobby is essentials. 
Besides knowing about the lens and how it will affect the different perspectives on your horizon. So in this article, we will be discussing six main types of lenses, the pros, and cons and why it is important.
Macro Lenses
Ever wondered how does extremely close-up shots are captured, you know the ones that reveal the nitty-gritty of the object or subject; the macro lens is what is been used.
These lenses are capable of capturing the exact details of the hair on your hands, or the detailing on a drop of snow falling from the sky.

What is a Macro Lens? | Photography Basics Explained
These types of lenses are great if you are into advertisement or product photography where you need customers to see exactly what you see in a picture. The focal length of such lenses range from 50 – 200mm
Pros:-
Excellent lens for capturing detailed moments and great for nature shots, wedding photography, and anywhere precision matters

Ability to capture an image 5 times its original size creating room for exquisite details that are absent in regular camera lenses

You can beat the image quality on this lens
Cons:-
Very expensive

Takes quite a long to focus to get the perfect shot

Not the best lens for general photography works
Fisheye Lenses
Capture the moments you only see once with this super precision lens. The lens is ultra-wide-angle and basically, use by outdoor photographers to capture the most unique and exhilarating views of the scene known to man.
The lens can take pictures including a clear view of distorted lines and curves, it is the type of lens used for security cameras and will capture images at 100 to 180 degrees angle and has a range between 8 -24mm.
Pros:-
The best camera lens for abstract photography

Get excellent view in small and wide spaces

Panoramic shots with excellent detailing
Cons:-
Not great for portrait photography

The line distortion is clearly visible in the images
Wide Angle Lens
Well, they are what the name suggests allow you to capture the wide space without leaving a detail out. For landscape photographers, this is a steal as it will enable them to get the full details of a scene and all its glory.
Wide Angle Lenses as Fast As Possible
Although they are not the best for people's photography as they tend to distort the images, the ability to adjust the focal length enables you to capture some pretty excellent images with this lens.
The lens range varies from anything from 14mm to 35mm with options of 20mm, 21mm, 24mm, and 28mm available.
Pros:-
Affordable and versatile

Get more in-depth from pictures taken with this lens

Lightweight makes then a great beginner or professional camera lens
Cons:-
Not the best for people photography

Cannot achieve bokeh images with this lens
Zoom Lens
If you are passionate about the details in an image, this is the lens for you. Similar to the macro lens but bigger; the zoom lens allows you to capture images from a distance.
A great versatile tool for outdoor photographers, the zoom lens allows you to stay put and get the image you want. While zoom lenses have a wide range of focal points; they also can maintain a focal point until it is manually or auto-tuned.
Zoom lenses have a range from 17mm to 200mm depending on the camera it is attached to.
Pros:-
You don't have to buy them; zoom lenses can be rented so that you don't waste money

Great for all types of photography but can be cumbersome

Excellent for portrait, weddings, and nature photography

Excellent focal stability even when using the zoom
Cons:-
The aperture can't go beyond f/2.8

Great images but could be sharper
Standard or Fixed Lens
As the name suggests, it means when you choose a focal length it will only produce clear images in that FL and nothing more. You can't zoom in or out unless the focal length is adjusted or you just have to carry yourself to get the shot you want.
This lens is exceptional for all types of photography including weddings, portraits, family gatherings, outdoor events, nature photography, and also great for beginners looking to get into photography either as a career or for fun.
Pros:-
Get sharper and clearer images

Very lightweight and easy to move about

Excellent for all light conditions
Cons:-
It doesn't zoom once the focal length is fixed

You might need multiple lenses for different shots and scenes
Telephoto Lens
If you like capturing the supernatural or are in tune with the heavenly, this is the lens for you. The telephoto lens as the name suggests allows you to capture images that are far away like stars, moon, and wildlife. While you can't classify them as zoom lenses, they are not fixed lenses either.
Furthermore, their ability to produce excellent shots in the most awesome scene makes them incredibly valuable in sports photography and nature shots.
Pros:-
Lenses range from 70 -300mm, 100mm -400mm, 300mm, 400mm and 600mm respectively

Flawless image clarity with sharp shallow depth

Shoot all your shots from one spot
Cons:-
High-priced

You need other devices like a tripod because they are very large
Well, there we have it, while some photography prefers a specific lens due to its functionality, we have just saved you the trouble of buying the wrong lens for your camera and ensuring your passion for photography goes all the way.
Now that you know about lenses, let's start choosing the best camera for your next photography session.
Best Camera for Photography: Our Top Picks
1. Olympus OM-DE-ME 10 Mark III
Cameras are used everywhere. It doesn't matter what you do or how professional you are, the main goals of the camera are to capture or record a moment that only happens once. If you are an adventurer or love traveling, then you should have a good camera to help you with your trip.
Mark III is one of the most used travel cameras around; this micro four-thirds sensor is not really the most appealing for those that know the camera, but it does come in handy and definitely better than using your phone.
Specifications:-
Micro four-thirds chip with a 16.1 megapixels sensor

Uses TruePic VIII image processor

Autofocus points 121

8.6fps continuous shot

Has an ISO range of 100 – 25,600

Capable of shooting 4k ultra high definition video at 24fps, 25fps or 30fps

EVF viewfinder with 2.3k dots

3-inch LCD tilting touchscreen 1.04k dots

In-built wifi connectivity

Weighs 410 gram
Below are some of the features of the Olympus OM-DE-ME 10 Mark III that earned it a spot in our list of Best
Camera for Photography
to get in 2022.
Features:-
1. One of the most fun features of this mini travel camera is the ability to interchange lens with similar sensor sizes. This allows you to take close-ups or distant shots with exceptional image quality.
In fact, the Mark III is a great selfie camera and great for travel bloggers and foodies. It is also a very sophisticated camera for beginners looking to go into photography with its easy user interface.
2. Shooting 4k videos, the Mark III will suffice absolutely well. With a powerful TruePic VIII image processor, 121 points AF and the Bypass art filter, you should get excellent image quality out of any recording faster than most cameras in this range.
3. If you are wondering what the four-thirds sensor means in this camera, here goes. It means it is a large format Mirrorless device that will produce awesome image quality at 16.1 megapixels when setting at high ISO and the in-built stabilization ensure that you get amazing images even when the lights are bad.
4. The Mark III has undergone some major upgrades, which are;
5. Have complete control of the camera as you would your Smartphone with dials and menu. The tilting rear display touchscreen also enables easy navigation around the functions of the camera
6. Overall, as an entry-level camera, the design is beautiful, it is easy to handle, feels good in the palm, and really attractive.
Below is the summary of the main Pros and Cons of The Olympus OM-DE-ME 10 Mark III.
Pros:-
Plenty of smart shooting options

Four-way navigation menus

Very easy to use functions in all modes

Ability to correct distortions in shots

5-axis image stabilization allows for excellent image clarity and sharpness

Super responsive motorized EZ zoom lens

Very swift EVF and rear touchscreen

The colorful, sharp and clear viewfinder has a resolution of 2.36 million dots

Enjoy excellent shots on any light conditions
Cons:-
Doesn't offer phase or contrast-detection autofocus

Not the best for tracking fast-moving objects

The sensor stops at 16.1mp unlike most cameras with a 20mp
Overall, this is an amazing camera, not only will it deliver quality images and records, its user interface makes it worthwhile.
2. Fujifilm X-T30 Mirrorless Digital Camera
From a photographer's point of view, the Fujifilm x-t30 is the best camera for all types for photography with exceptional video quality, simple user interface, style, design, portability, and a host of other functions to make your day a wonderful one.
The X-T30 will serve as a teaching beginner's camera and a professional camera for people who know their way with cameras.
While the only negative on the Fujifilm X-T30 is the lack of image stabilization, the camera packs a lot of other excellent features that will make you forget that con.
Specifications:-
Mirrorless camera

Resolution of 26 megapixels

Uses the Fujifilm X lens

Hybrid viewfinder

Adjustable exposure of ±5

3.0 inch display with 1,040,000 dots

30 frames per seconds burst speed

4k feature for movies with impeccable clarity
Below are some of the features of the Fujifilm X-T30 Mirrorless Digital Camera that earned it a spot in our list of Best Camera for Photography to get in 2022.
Features:-
1. The X-T30 is a 4th Generation X Trans CMOS 4 quad processor, 26.1 megapixels back-illuminated sensor with a 4.2.2 HDMI for an excellent color filter to produce high-quality images with a low noise reduction level of ISO160.
2. Accurate face detection and autofocus eye detection feature when the setting is in C mode in moving objects to capture the excellent still images or when recording 4k videos
3. Manual control dial at your fingertips with the ability to select any program including shutter speed, aperture, and speed dial just by the touch of a button
4. In auto mode, the camera automatically detects the scene and chooses the best autofocus and exposure setting from the 58 preset settings for the best shot and image quality.
5. Get a continuous shot at 8 frames per second in full resolution with the x-t30 mechanical shutter; furthermore, the ability to select between AFAE enables you to shoot up to 30 frames per second clear images of 16.6 MP with 1.25 times crop factor with the electric shutter.
Below is a summary of the main Pros and Cons of The Fujifilm X-T30 Mirrorless Digital Camera.
Pros:-
Face detection ensures that subjects are captures in clear and sharp images

1080 resolutions with 120fps for 4k video recording

Comfortable 3-inch touch screen display LCD with two-way tilt option for a better view

Get clear shots even in low lights

Kick your creative side into gear with the X-T30 preload simulation mode to add more flair to your images

Smart device compatibility enables you to easily transfer and share your favorite images via Bluetooth
Overall, the Fujifilm X-T30 camera is hands down the best camera for beginners, intermediate, and professionals in the business or just starting out. With a price point below $1,000, it is a great value for money.
3. Sony A7 III Camera
Okay, if you have been on the market for a good camera, then you will enjoy this unique, well-designed camera from Sony. So, this camera is a full-frame 4k Mirrorless camera with in-built image stabilization, exceptional autofocus a long battery life that will take you all day depending on what you are shooting. 
So who is this camera for?
If you love shooting videos with small simple gadgets or a hybrid photographer that does still and moving objects, this camera will serve you perfectly well.
One common concern most people have about the Sony A7 III camera is color science which is the ability to add color to an image, but this camera does a pretty solid job if the right setting is utilized.
If you are a wedding photographer, this camera will give your client's shots excellent skin tone and smoothness that just blends well to make the images perfect.
Specifications:-
It is a Mirrorless camera

Full frame sensor

10 frame per second burst speed

EVF 2.36m dots

3-inch display touch screen with tilt function

The lens is 24.2 megapixels
Below are some of the Pros and Cons of the Sony A7 III Camera that earned it a spot in our list of Best Camera for Photography to get in 2022.
Features:-
1. The autofocus is undeniably one of the best features photographers will love on this camera even when attached with an external lens, it still gives you outstanding AF capabilities, excellent range with an aperture of f/2.8
2. The overall design is impressive, a fabulous battery grip, and handle on the camera; soft on the palm making it easier for you to shot videos or hybrid images all through the day. 
3. The battery life on the A7 III is remarkable, and the camera allows you to input two FZ100 batteries for all-day uninterrupted shooting 
4. If you are looking for a camera that is compatible with multiple lenses, this is it. It allows you to attach a couple of lenses, most of which are produced by Sony, giving you versatility and increasing your creative abilities.
5. Ability to shot continuous shots at 10 frames per second and 8fps in live view mode and with its combination of 4k video ability, exceptional images quality, and super-fast processing, you are getting great value for this camera
Below is the summary of the main Pros and Cons of The Sony A7 III Camera.
Pros:-
Ability to shoot 4k video at 24 fps up to 30fps

Soften your images when shooting at 1080 pixels with 120 frame-per-seconds

Inbuilt 35 mode crop for softer images

Dual SD card slot for saving your video during a recording

Great for wedding and event photography

Impressive low light level for shoots in dark or not-so-bright spaces

Headphone port with easy control from your camera
Cons:-
Not the best camera for color banding – it has a great resolution, but the color pixel is not the best

The HDMI issue is poor on the camera
Although the A7 III is an entry-level camera in the Sony A7 series, the camera has some marvelous qualities, especially when you are in video mode.
Other than that, this camera is a great start, and with plenty to look forward to, the Sony A7 III is one of the best entry-level photography cameras, but it doesn't come cheap.
4. Pentax K1 Mark II Camera
Well, if you are not rich enough for a Canon, Sony, or Nikon, you have a lovely camera in the Pentax K1 Mark II.
This full-frame camera is here because it is designed to last while it might not be the big name of the world of photography, the Pentax will withstand any element with its tough exterior and weather-sealed features.
Images on the Pentax are just stunning; the 36-megapixel stabilizer sensor is an upgrade from the previous version.
Now the Mark II is packed with features and a powerful processor with noise reduction for images that will compare with those of the big names on the market.
Specifications:-
Wi-Fi connectivity and in-built GPS, electromagnetic compass, and Astro tracer – you will always find your way back home in any terrain

A 35mm full-frame camera with 36.2 megapixel CMOS sensor with hand-held pixel shift mode

4.4 frames per second continuous shooting and 5.5fps in APS-C crop mode

14-bit raw recording in PEF or DNG

Video recording at 1080 pixels up to 30fps

0.7 times magnification with 100 percent pentaprism coverage

5 axis image stabilization

LCD cross tilt screen with LED lights at the back

25 cross-type – 33 point autofocus system with an updated autofocus tracking algorithm
Below are some of the features of the Pentax K1 Mark II Camera that earned it a spot in our list of Best Camera for Photography to get in 2022.
Features:-
1. The Pentax K1 Mark II has a stunning design, it is light, fits nicely into the palm, and is rugged for the elements. The combination of magnesium alloy and stainless steel prevents it from rust and makes it super light to carry around. Furthermore, the extensive weather sealing on this camera is especially useful for outdoor shots in harsh climates.
2. Track your shots and positioning with the in-built GPS and geotagging features and use wireless connectivity to transfer and share images.
3. The K is a 36 megapixels 35mm full-frame CMOS sensor camera that can effortlessly create detail, high-quality images with less noise and maximum resolutions. However, because it lacks an anti-aliasing filter, users can use the AA filter to mimic a regular filter.
4. The 5-axis shake reduction system ensures that images have fewer distortions. In combination with an ISO 819200 and image processor and accelerator unit, this camera will shoot continuous video at 4.4fps in FHD at 1080 pixels
5. Enjoy exceptional clarity, low noise, and high resolution up to 42 megapixels with the dynamic shift resolution during shots
6. Using the SAFOX 12 autofocus system, this camera combines 33 autofocus points (25 cross types), three aperture luminance sensors of f/2.8 to producing excellent images of our videos in any lighting conditions even in extremely poor lit situations
7.  Get full high-definition video recording at 1080 pixels for up to 30fps creating high-resolution motion videos with amazing clarity. The camera is also NTSC/PAL with a microphone and headset audio support.
Below is the summary of the main Pros and Cons of The Pentax K1 Mark II Camera.
Pros:-
Durable, sturdy dust-resistant camera with cross tilt LED

Work in the dark with the LED lights located at the back of the camera 

SD Card slot for storing files

Excellent performance on the camera

Record images in Raw DNG, Pentax or JPEG with options to select the resolution and quality
Cons:-
Overall, the Pentax K1 Mark III is an excellent buy for anyone interested in photography, and while it may not be suited for shots like sports or action; it will serve well for advertising, blogger, landscape, portraits, and macro shots that need details, crisp and clear image quality.
5. Panasonic Lumix ZS200 Camera
Few cameras offer exceptional images, functionality, and brilliance wrapped in one but the Panasonic Lumix ZS200.
This superzoom, 20.1 megapixels is a great beginner camera that will allow you enough room to play with it until you can get a hang of all the functions on the camera.
The Lumix comes with two model numbers the TZ200 and the ZS200, these are one and the same camera, and the model number depends on where it was purchased.
With that out of the way, any Panasonic product is bound to be great and the Lumix absolutely lives up to it. The camera comes with a long zoom lens capable of capturing 20-megapixel stills and recording good quality UHD 4k videos.
Specifications:-
Superzoom compact camera

20.1 megapixels with one inch BSI CMOS sensor

24mm – 360mm lens with aperture f/3.3 – 6.4 equivalent

3-inch LCD fixed touchscreen, 1.24 million dots

In-built EVF 

10 fps continuous shooting speed

4k video resolution

USB charging and Wi-Fi connectivity

5-axis image stabilization with 1080 pixels for video
Below are some of the features of the Panasonic Lumix ZS200 Camera that earned it a spot in our list of Best Camera for Photography to get in 2022.
Features:-
1. The Lumix is full of features that everyone will love, especially travelers looking to get excellent crisp images on their trip.
While there are plenty of functions crammed into this compact, portable camera; the Lumix boast of a large 3.0-inch touchscreen that can't be tilted like other cameras listed here. Well if you are tired of looking through a tiny viewfinder, the EVF finds the perfect view, resolution, and focus for the perfect image.
2. The Lumix gives you the power of control over the functions of the camera like the aperture and shutter priority modes enabling you to capture the best quality image with every shot. Furthermore, the Lumix allows for 4k video recording up to 30 fps with the ability to extract and save still in 8 megapixels images
3. With 20.1 megapixels, good dynamic range, and expandable ISO, the Lumix produces excellent image quality that looks natural and vibrant when printed.
Furthermore, the Lumix can reduce noise to the minimum whether shots are in JPEG or raw without compromising the image quality.
Below is the summary of the main Pros and Cons of The Panasonic Lumix ZS200 Camera.
Pros:-
15 times versatile optical zoom

Ability to focus on object or subject 3cm close for immerse close shots 

Robust optical image stabilization ensures unwanted distortions on the photo and the 5-axis image stabilization ensures fresh and crisp video

Outstanding battery life with 350 shots or less with the electric viewfinder on

Bluetooth and Wi-Fi connectivity for quick transfer or sharing of images and videos

The solid and durable metal build
Cons:-
Not really great in low light condition

Not the best for action shots or fast-moving scenes
Overall, this camera is an excellent device for the beginner/enthusiast or a traveler looking to capture great shots but can't afford the bulkiness of some other cameras. Also, be able to attach a variety of lenses makes it super versatile and the best choice of most people.
6. Canon EOS 6D Mark II Camera
The canon mark II has been a long-awaited camera after the canon EOS 6D first entered the market and although Canon promised some serious upgrades will be made after the first didn't quite make the mark.
The EOS 6D is the newest Canon digital single-lens reflex camera with awesome full-frame features and a refined body design to ensure your every shot is perfect.
After years of anticipation, this product hits the market with a bang – it came fully loaded with features that amateur, professionals, and camera enthusiasts will love.
The dual-pixel technology, amazing autofocus with crop sensor and viewfinder, Wi-Fi capability with GPS, speed burst, and video shooting to say the least.
Specifications:-
Dual pixel autofocus 26 megapixels CMOS full-frame sensor

Inbuilt digital stabilization with a video capture lens resolution of 1080 at 60 frames per seconds

45-point all-cross type autofocus system with the ability to capture stills and videos

A standard ISO 100 -40,000 that is expandable to 102,400

3 inches clear and distinct touch screen

Bursts shoot speed of 6.5 frames per second and 4.5 frames per second in live view

Built-in GPS, and excellent connectivity via Wi-Fi, Bluetooth, and NFC
Below are some of the features of the Canon EOS 6D Mark II Camera that earned it a spot in our list of Best Camera for Photography to get in 2022.
Features:-
1. It has a higher CMOS sensor of 26.2 megapixels better than the sensor in the EOS 6D or the EOS 5D Mark III.
This new sensor capability with the DIGIC 7 processor allows for excellent image processing 14 times more than all cameras in the previous series. Furthermore, it is quieter and more efficient
2. If you are an outdoor photographer, the Canon EOS will definitely make your day worthwhile. The lightweight nature of the camera comes from the aluminum alloy and polycarbonate body with fiberglass addition.
This camera is also dust and moisture resistant with the ability to take really detailed shots in very wet conditions
3. The body design is very compact, extremely portable, easy to carry around for the perfect shot anywhere you go. The Mark II also has an extended battery life with the BG-E21 battery grip and bigger battery space.
Overall, the 6D Mark II is comfortable to hold, and with all the dials at your fingertip, you won't have cause to search for any button while filming or shooting stills
4. With 16 options customizable features, this camera gives you full control over the autofocus and the dual pixel system allows for amazing video shots and live photography
5. Performance-wise, the Canon 6D EOS Mark II combines battery life, burst shooting, and burst depth of up to 21 raw frames to deliver amazing shots in video or stills. With that said, a great camera choice for sports and nature photographer
6. Although the range on the EOS 6D is not that great, it has not hampered the quality of images produced by the camera. Images and videos are sharp, crisp, and distinct with excellent detailing – an exceptional camera for wedding and event photography.
Below is a summary of the main Pros and Cons of the Canon EOS 6D Mark II Camera.
Pros:-
Auto white balance delivers warmer shots

Great for remote shooting with an array of connection feature makes for easy transfer and download of files

The wide-angle all-cross-type autofocus system

The flicker detection allows for consistency during shots especially in low lighting

Comes with a 5-axis image stabilization excellent option for small-time video/film markers

Work absolutely fabulous with a couple of lens type for better images and shots

Microphone input available on the camera
Cons:-
Still lacks the 100 percent accurate viewfinder

No slot for headset
Overall, the improvements have been fabulous and are helping Canon lovers get their shots right. However, with all these upgrades, the EOS 6D fails in 4k capabilities but works just fine with the full-frame capacity of 60 pixels.
7. Nikon D750 DSLR Camera
The D750 camera is a professional-looking camera for beginners searching for something technical but with a simple and easy user interface. The D750 will give you immersive image and video quality with a higher ISO range where every click is worth almost $$$$ spent.
The Nikon camera is a full-frame sensor device packed with features that will have you looking like a professional with the gadget slung across your shoulder.
Specifications:-
24.3 megapixels full-frame CMOS sensor

3.2-inch with 1,299,000 dots tilt-screen display

6.5 frames per seconds burst shot speed

51 points autofocus

Full high definition video shots with 1080 pixels resolutions

The battery life of 1,230 shots

Seamless connectivity to Wi-Fi
Below are some of the features of the Nikon D750 DSLR Camera that earned it a spot in our list of Best Camera for Photography to get in 2022.
Features:-
1. The stand-out point for this camera is the sensor; tilt display screen, and 1080 pixel video capture capabilities.
The D750 depends on the 24.3 million pixel CMOS with an Expeed-4 processor, and the ISO range of 12,800 that is easily extended to 50-51,200; users can easily shoot 6.5 frames per second, and record full-frame video at 60 pixels making photographing scenarios like sport, nature, and wedding awesome.
2. The audio options on this camera are high-end. For small-time video makers, the ability to use headphones, and microphones makes is endearing to users.
Furthermore, all dials are at fingertip length including the aperture adjust button; the D750 is a quiet camera, absolute silent eliminating external sound from filtering into your videos.
3. Dual SD card that works in sync with one another and can also function as a backup when one of them is full ensuring uninterrupted recordings
4. Play with special effects and colors with the seven special effects that are easily added to still shots and videos
5. At 0.8kg, the D750 is a pretty light camera, but this weightless is due to the materials used in making it. The sleek black color is made with magnesium alloys, carbon fiber, and resistant to the elements.
Furthermore, it sits comfortably in the hand, allowing you to shoot images and videos without weighing your hand out.
6. The D750 employs the multi-CAM 3500 II autofocus with 51 points, cross-type with f/2.8aperture, especially valuable for photographers looking to add telephoto lenses to their camera for long-distance crisp and sharp shot.
The D750 has a shot range of 70mm to 200mm for close and far shots even in low light conditions.
7. Enthusiasts looking to get a variety of wants from a camera with notice that the D750 has incredible performance capabilities with 6.5 frames per second burst shooting, 1230 shot battery life with over 90,000 pixels RGB metering sensor to deliver fantastic, natural, clear, sharp and perfectly detailed images and videos in plenty of situation.
Pros:-
Excellent face detection via the viewfinder

The white balance is amazing with auto to adjust in any light for the perfect images

An HDMI connection allows for high-quality video recording to another device like a computer or tablet. Wi-Fi link is also available for easy transfer and shares files with your Smartphone.

Light, durable, and simple to handle

Image quality is exceptional

Comes with the tilt screen 

Connectivity enables easy to transfer or sharing of files 

Has a 51 point advanced autofocus system

The full-frame sensor with a 24 megapixel
Cons:-
Comes with a tilting screen but not articulating

The autofocus button is unavoidably absent

The autofocus is slow in live view

The shutter speed at ¼,000 seconds is pretty limited for a camera of this caliber
Overall, the Nikon D750 may not have an articulating display screen; it has other excellent features that enable users to deliver professional-looking images and videos with vibrant colors with impressive details with low noise control.
8. Fujifilm GFX 100 Camera
 The GFX is not your usual camera, that doesn't mean it doesn't have its flaws, but this camera has so much technology and features, we promise it is worth the purchase if you are buoyant.
With impressive crisp, clear, and high-quality images with effective image stabilization, EVF, autofocus, and video quality for dazzling images and videos, this is the camera to make any photography job easy.
So if you have the $$$$$, this camera is yours for the keeps allowing you to produce memories that your clients will cherish for ages to come.
 Specifications:-
Weighs 3.09 pound

800 frames shot battery life

4k video at 30 frames per second

G mount lens

102 megapixels medium format back-illuminated sensor with Bayer color filter array

5.76 million Detachable EVF with 100 percent coverage viewfinder

3.2-inch LCD touchscreen with 3-axis tilt screen 2.36 million dots

5.9 frames per second burst shooting with 2.9 frames per second using an electric shutter.
Below are some of the features of the Fujifilm GFX 100 Camera that earned it a spot in our list of Best Camera for Photography to get in 2022.
Features:-
1. At first, glance what most camera lovers notice is the G lens mount that sits between a zoom lens and a standard or fixed lens type? This allows for unbelievable focus on the object or subject with a selection of apertures to produce images that wow you and the customer.
2. To continue with your journey of smooth photography, the GFX 100 has an unmatched five-axis sensor-based image stabilization that enables you to create and shoot images and video with less interference from an external force. 
3. Furthermore, the GFX 100 comes with a 102 megapixels sensor with a back-illuminated design for better illumination and filters for that perfect shot.
4. The GFX 100 has enjoyed some beautiful upgrades like the ability to capture 16-bit raw files with higher EVF at 5 frames per second with the phase detect component charge of 3.76 million pixels in both video and still shots.
5. Furthermore, record 4k video in UHD, or DCI in a variety of pixels for up to one hour and record 2k in FHD with 2048 by 1080 or 1080 by 1920 resolutions
6. The GFX 100 has an outstanding viewfinder to the tune of 5.76 million dots to give a resolution matched only by higher brands.
To help you to manage the weight of the camera, the viewfinder on this camera comes detached allowing you to slip in when it is needed. Furthermore, the display touchscreen accepts the three-axis movement for better viewing.
7. To enable you to get the best from this camera, the design needs to be top-notch; hence magnesium alloy is used in the lightweight and robust design.
The built, functionality, durability, and user interface. The GFX 100 is also water and dust resistant, able to survive the harsh elements of the outdoor, but also produces excellent, crisp images indoor. The smooth body and lightweight features make the camera soft to the hands and firm to use. 
What will the GFX 100 be without the processor?
The GFX100 uses the X-processor by Fujifilm for quick image processing and high resolution to produce crisp, clear, and detailed images and videos.

The dial and menus on this camera are great; the coarseness of the button makes them easy to press, and the menu is detailed, simple to navigate giving you ultimate control, and power of the camera, its features, and your shots

The GFX 100, with its 102 megapixels sensor, native ISO 100 expandable to 12,800 is the first of its kind to feature the phase-detection autofocus system with 3.76 million pixels and coverage of nearly 100 percent.
Below is the summary of the main Pros and Cons of The Fujifilm GFX 100 Camera.
Pros:-
4k recording at 30 frames per second with 5.5 stop stabilization and 5 –axis image stabilization

Output compression of 10-bits 4.2.2 shot via HDMI

The detailing in the images is exceptional

Clear EVF with pixels choices depending on the shots you are making

3.5mm ports for headsets and microphone

Supports SD card and other versions too

Superfast autofocus features
Cons:-
The menu can't rotate when the camera position is turned

The EVF tends to interfere with the LCD
 Overall, the Fujifilm GFX 100 is redefining medium format camera, and with its 102 megapixels, in-built stabilization, phase detection autofocus, and 4k video capabilities, this beast of a camera will give you professional-looking images and videos without less stress. It is the perfect camera for a wide variety of applications, if well-utilized.
9. Sony A9 Full Frame Mirrorless Camera
Like all other products from Sony, their cameras are built to satisfy the demand for more in photography.
The A9 is particularly suited for sports, nature, and outdoor or indoor shots. Images and videos that require clarity, detail, and sharpness as the activities are happening live.
While this stack design camera captures images at 20 frames per second using the electric shutter, it also maintains the exposure limited the chances of a blackout thereby ensuring you are in tune with the target for the best frame by frame shot.
Specifications:-
Sony E lens mount

Full frame camera format

24.2 megapixels with a maximum resolution of 6,000 by 4000 with an aspect ratio of 16:9

CMOS sensor type with a 35mm sensor size

ISO 100 – 51,200 extendable to 50 – 204,800

24.2 megapixels up to 20 frames per second

4k UHD at 3840 by 2160, FHD at 1920 by 1080

Autofocus phase and contrast detection with sensitivity -3 to +20 EV

The electronic viewfinder of 0.5-inch with 100 percent coverage

Tilting touchscreen LCD monitor

In-built image stabilization, with headphone and microphone jack
Below are some of the features of the Sony A9 Full Frame Mirrorless Camera that earned it a spot in our list of Best Camera for Photography to get in 2022.
Features:-
1. The A9 is the first full-frame stacked CMOS sensor with 24.MP Exmor RS with up to 20fps for continuous shooting and ultra high definition 4k recording.
Furthermore, the sensor backed with a back-illuminated design, extended ISO, low noise feature, and readout speed creates sharp images under a variety of light conditions with the ability to record uncompressed files in 14-bit with color details and flexibility.
2. Supporting the CMOS back-illuminated sensor is the image processor for the A9, the BIONZ X that ensure all images are quickly processed even when shooting at 20fps. It also capable of processing 362 JPEG simultaneously with a 1/32000 shutter speed at 60 times per seconds
3. In addition to the above features, the A9 has 93 percent coverage of the image area using the point phase detection autofocus to distinctively track and recognize the subject's face and eyes during a shot in any light conditions. The autofocus on the A9 also ensures all images are perfect with a clear line due to the focus.
4. Get perfect images unaffected by external distractions such as a shake during a shot or recording with the 5-axis SteadyShot in-built image stabilization. Now you can take stills or make excellent videos in any environment.
5. Record videos up to 30 fps in 20 megapixels with a 6000 by 3376 resolution or full HD at 1080 pixels for up to 24fps or uncompressed 4.2.2 HDMI for external recording with quality image results using the 100 Mbps XACS format
6. A 3.0 inch 1.44 million dot LCD touchscreen with 0.78-time magnification for clear and shape image
Below is a summary of the main Pros and Cons of The Sony A9 Full Frame Mirrorless Camera.
Pros:-
Lightweight, durable and intuitive menu

Compatible with lots of devices including your mobile phones, laptops via in-built Wi-Fi

Dual SD card slot with camera backup function

Ability to create your own menu to avoid the tedious task of scrolling through the long menu list when looking for something

Exceptional 4k video quality

Autofocus system of 593-point

Enjoy 20 frames per second continuous shooting

No blackout viewfinder

Images produced are perfect

Ability to produce 8 megapixels stills from video recordings during a playback

Use the NTSC/PAL setting to toggle between slow and quick movements during recording

Ability to monitor exposure values and make the adjustment using the enhanced Zebra function
Cons:-
Battery life isn't that strong

The menu system is not user-friendly
For a Mirrorless camera, the Sony A9 camera has undergone some very significant improvement since its release. The autofocus function and a host of other simple features make this a good camera for photography and video recording.
10. Nikon D850 DSLR Camera
If you are looking for a camera that will come in handy at odd times, you can't beat the D850. This is the ultimate in professional photography with more features than your fingers can get around to it.
Although Mirrorless camera seems to cover the beauty and capacity of DSLR camera, they are also one of the best cameras to own if you are venturing into photography full time without fail.
The D850 is an exceptional camera designed for the ruggedness of world photography, is extremely versatile, and comes with all the necessary accessories when purchased.
Specifications:-
153-point multi CAM 20k autofocus system

Camera type – digital single-lens reflex 

Full frame sensor

45.7 megapixels

3.2-inch tilting touchscreen with 2.6 million dots

Optical viewfinder

7 frames per second maximum burst speed that can boost to 9fs

4k video resolution

Great for the professional and amateur enthusiast
Below are some of the features of the Nikon D850 DSLR Camera that earned it a spot in our list of Best Camera for Photography to get in 2022.
Features:-
1. At the heart of this full-frame camera is a 45.7 megapixel, back-illuminated with FX-format that processes excellent images 25 percent more than others in the series.
With capabilities like 9fps continuous at full resolution, 51 uncompressed 14-bit raw files but lacks images filter making it unable to capture 100 percent detailed images.
The D850 is also a great camera for video recording; with fast, efficient, and clear 4k videos with an aspect ratio of 16.9 in full HD
2. Excellent battery life and enough storage space to save all your shots and videos. The D850 comes with two card slots. The XQD and UHS-II SD card for speed recordings.
Although the ISO range on this camera is low, it makes up for it with the superb combination of image resolution and speed using the EXPEED 5 processor that dampens external noise while producing amazing shot in any condition
3. Get your targets right even the smallest bits with the multi-cam 20k autofocus sensor, the tilting touchscreen that enables you to switch seamlessly between still shots and live view. You can set the autofocus to automatically focus and adjust to the perfect lighting and get better shots than you would on your own
4. At 6fps, the electronic shutter on this camera is super quiet, it shoots images and videos at 30fps and 8 pixels in FHD make it a great camera for wedding photographers, landscape, and performances.
5. Now you can spend this much on a camera if it doesn't have excellent features. Get 4k UHD with the ability to shot lapse movies in 4k and 8k
6. Been a professional camera, the D850 is pretty lightweight compared to other brands and models even when fitted with an extra lens.
Furthermore, the sleek features of the design include easily accessible buttons; all functions are clear and easy to use. Overall, the menu and navigation on the D850 are exceptional and easy to come to grips with.
7. The autofocus is fast with a viewfinder at the back of the camera that enables you to find the best focus for the crispest and clear images
8. If you are looking for a camera with excellent image resolution and rendition, the D850 should be at the top of the list for you. This camera will capture the best details in an object or subject creating a softness that resonates with the clients.
Furthermore, the sharp focus on this camera adds depth and realness to every image of the video shot with this camera. Overall, the autofocus system on this camera is the best and it doesn't disappoint when you need it.
Below is the summary of the main Pros and Cons of The Nikon D850 DSLR Camera.
Pros:-
Captures images and save on SD card

Exceptional image and video quality

Outstanding for an outdoor and indoor shot in any weather conditions

High-resolution output for every image outstandingly breath-taking
The Nikon D850 is the best for intermediate and professionals who want something powerful but able to deliver images and video recordings through continuous shooting, resolution, and 4k capability, all of which the D850 possesses.
The D850 doesn't just take photography cameras up a notch; its ability to deliver an exceptional resolution, continuous speed shots, and quality image absolutely distinguish this camera as one to purchase.
Whether you are a wedding photographer or a sport one, the Nikon D850 is one camera that if properly used will make more memories worth the money.
11. Lecia Q2 Digital Full Frame Zoom Camera
If you desperately need a zoom lens camera but don't want the regular brands on the market, then Lecia to the rescue.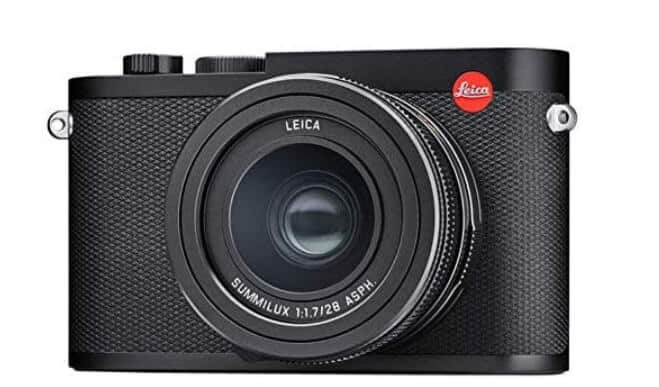 Although the camera does have some excellent qualities, the price is too high considering that some of the features are not in tune with the technology and innovations that today's cameras are known for.
Overall, there is more to this camera than meets the eye, especially the image clarity; resolution, and ease of use which are our top reasons for purchasing this camera.
Specifications:-
Compact type of camera

Full frame sensor

47 megapixels

28mm lens with aperture f/1.7

3.0- inch LCD touchscreen, 1.04 million dots

3.68-megapixel Electronic viewfinder

10 fps continuous shot

Full HD video resolution
Below are some of the features of the Lecia Q2 Digital Full Frame Zoom Camera that earned it a spot in our list of Best Camera for Photography to get in 2022.
Features:-
1. The Q2 is a full-frame sensor with a resolution of 47 megapixels for rich and robust crisp and clear images with a zoom of up to 75mm. although the minimalist design is a throw-off; the camera does deliver exceptional images worth the money.
2. Comes with the Leica Maestro II image processor that enables the camera to work in a variety of situations including 4k video and 4k burst with less noise and high ISO
3. IP52 Dust and waterproof resistant surface making it a versatile camera for any conditions
4. Great connectivity and easy pairing with your smart devices for easy transfer and sharing of images and videos
5. The autofocus system on the Leica Q2 is super-fast making it one of the fastest cameras in the series. Improvement to the processor and upgrades to the camera 
6. The super-fast autofocus ensures you never miss a moment during recording or taking shots. The camera claims to be able to focus on an object or subject in milliseconds, and with an impressive 10 fps at FHD, it will capture all that it needs to.
Below is the summary of the main Pros and Cons of The Lecia Q2 Digital Full Frame Zoom Camera.
Pros:-
Excellent build and design

Shooting videos is very simple

The touchscreen is super responsive, bright and clear
Cons:-
Very expensive

Not the best camera for portraits and landscape photography

No pop-up flash
Overall, the Leica Q2 is not your everyday camera, and while its versatility is limited, it does offer excellent image and video quality second to none.
12. Sony Alpha A6000 Camera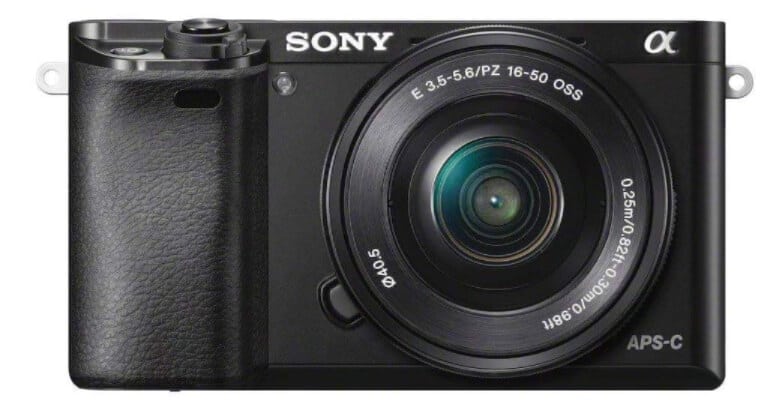 The A6000 is a very powerful crop Mirrorless camera with plenty of features to like including, the electronic viewfinder that makes every shot wonderful. Although the price is okay, it is still expensive for a camera in this range.
If you are traveling soon and need a good companion camera that will deliver excellent high-quality images, the Sony Alpha A6000 is the best for the road.
Specifications:-
It comes with a 24.3 megapixels APS-C EXMOR CMOS sensor with the BIONZ image processor

179 phase detect and 25 contrasts detect points

OLED EVF with 1.44 million dots

Hybrid autofocus with 3-inch LCD tilting touchscreen with 921,600 dots

Area-specific noise reduction and detail reproduction with diffraction correction

FHD video recording at 24 megapixels at 1080pixels with HDMI output

Compatible with Sony E mount lens

ISO 100-25600
Below are some of the features of the Sony Alpha A6000 Camera that earned it a spot in our list of Best Camera for Photography to get in 2022.
Features:-
1. This small, compact, and portable camera is a high-resolution 24.3megapixels sensor Mirrorless device with 179 phase-detection point on-chip that allows for better tracking of objects to get a clean focal point for excellent shots.
In addition to the powerful BIONZ processor, you can get sharp images, less distortion, and a good dynamic shot range
2. If you are a landscape, nature or in the photography line that requires natural-looking images after post-processing, then the A6000 is the camera for you.
The camera allows you to set your standards but also make adjustments for images that look clean, distinct, and flawless.
3. The A6000 is an all-metal build, but it is unbelievably light with nice ergonomics, soft in the hand, with dials and buttons strategically placed for each access during a shot. The menu is easily navigated, no hard or confusing piece, just smooth sailing when in use
4. The autofocus on the A6000 is exceptionally fast and accurate with the ability to recognize faces in a shot without the need for manual selection.
Furthermore, if you like taking shots in the dark, you will love this too. Its lack of need for the autofocus illuminator makes it great for images in low light conditions.
5. The burst mode in continuous shooting is exceptional with the ability to take 11 frames per second for 22 in RAW format, and 49 in JPEG fine format. Although the A6000 is silent, not in burst mode it isn't.
6. Talk about image quality; the A6000 produces sharp, detailed, and very impressive images that are well-balanced – it is just marvelous but with a powerful processor, and a 24 megapixel Exmor HD CMOS sensor, we didn't expect any less.
Below are some of the features of the Sony Alpha A6000 Camera that earned it a spot in our list of Best Camera for Photography to get in 2022.
Pros:-
Compatible with most lenses

Pop up flash when the lighting is too dark

Battery life excellent with 310 shots

Has an intuitive ability to pinpoint your focus with immerse accuracy

Ability to switch between autofocus single shot (AF-S) to Autofocus continuous shot (AF-C) with any manual intervention due to the hybrid autofocus function

Memorize the detail of up to 8 faces and recognizes them immediately the camera is focused on them
Cons:-
Not great with high ISO

Large lens attachment makes handling a bit difficult
Overall, the Sony A6000 is a beautiful camera that delivers on what you are looking for. Although some prefer the canon or Nikon, this brand actually holds its place on the market, and with powerful features, seamless integration, and crisp images, it is definitely worth the purchase.
Best Camera for Photography: What To Consider
If you are a beginner, it is okay to get confused when choosing your first real camera. The same feeling goes if you are a professional photographer looking to upgrade your current camera.
While everyone's preference is different, the purpose of the camera plays a tremendous role in the choice of camera you are purchasing. So before we forge ahead, answer the following questions.
How often will you be using the camera?

Is the camera for a hobby or business?

What are you shooting?

How well do you know the types of cameras on the market?
There are lots [I mean a lot of cameras on the market]. While some are brands we grew up to meet, new names are also changing the photography scene with their innovations and features.
So to ensure you don't buy a camera that would satisfy your curiosity, let's get started
Getting to know about cameras
One of the first things to consider before buying a camera is why you want it. Good cameras are super expensive and even if you are spending $500 on it, it is still money wasted if you don't utilize it.
If the drive and passion for photography are from film school or other cameras related stuff, look at your idol and analyze why you love them and how your passion is boosted by their work.
If you are looking to start a course in photography, we will suggest, get to school first before investing money in any camera.
Types of Cameras:-
Mirrorless or Digital Single Lens Reflex camera (DSLR)
The DSLR as the name applies is a digital camera that makes use of only one lens. These cameras are great for still images but use an internal mirror that flips up and down during every shot.
They are very versatile and will accommodate most lenses depending on the shot. Although they are exceptional cameras, they are not the best beginner's camera – they are a bit too complex.
Mirrorless camera is the newest cameras on the block, just like the DSLR, they support different lenses, are slimmer, lighter, and easy to handle but they don't lack the flipping mirror found in DSLR cameras.
These cameras employ the use of viewfinder and autofocus to capture the best angle and shot. They are also the most popular cameras used by a wide range of people due to their simple user interface.
Pros:-
Lightweight and convenience

Produce great quality images

Different designs and usability

Easy to transport
Full Frame or Crop
Full frame cameras will give you the exact image dimension with or without a lens attached to it while a crop camera reduces the image size to fit the frame for the moment.
Brand Names or Street Name:-
Brands like Nikon, Canon Sony and Fuji have been making a camera before we were born. They have mastered the market and know what consumers are looking for in a camera. With that, they have stuck with the old traditions but upgraded them for the new world. 
These brands are durable, reliable, and sturdy ready to deliver high-quality images and videos regardless of the conditions.
The street name is new brands that are creating a good competitive market for older brands. These brands are sleek, well-designed, and attractive and also deliver exceptional results too. However, they can never be compared with the brands listed above for many reasons.
New or Refurbished:-
As mentioned, cameras are expensive. If you are looking for a new never-before-handled camera, you will need some genuine money in your wallet. However, if you are not buoyant enough, you might consider a used, but still working camera in excellent condition.
You can easily find them at vendors near you or selected online retail stores like Amazon where the quality is assured.
Other terms you need to know:-
The ISO
The ISO an acronym for International Standard for Standardization and has to do with the light sensitivity of the camera. Basically, it is a measure of how much light the film can absorb.
The higher the ISO rate, the bright, clearer, and crisper the images are, and vice versa. So when buying check the ISO sensitivity but also see if it is expandable, this gives you room to play in any type of light conditions.
Aperture
This is the control level for the amount of light that enters a camera lens. If you want more light in the shot, you retract the aperture, and if you want less light, you reduce the aperture size.
However, remember that the aperture also affects the focal point. More light will create a blurry image while less light will make the image darker even with a fabulous focal point.
The Shutter Speed
Does this control how much light goes into the camera? The higher the shutter speed, the less light the camera captures and vice versa
So 12 cameras later and we are through, did you find any you like? However, we have covered all the basics of what you need to know about the camera and picked out some of the best cameras for photography. Whether you are a beginner or looking to upgrade your current camera, we have something for you on our list.
You will need constant practice to get your shots right, but ensure you read the manual and follow the initial user guide before your first shot.
To be a better photographer, you need constant practice, so never stop learning and get all the appropriate accessories for the type of career you are developing with your camera.