Are you looking for the Best screensavers for Windows 10 PC, with this post we collected the best ones for you?
Changing your desktop icons and gadgets from time to time keeps things fresh and interesting. I remember the day when I started to use the windows, on that time windows vista has a very awesome bubble screenshot which looks more attractive to me, and even to date I love to use for my windows PC.
Best Screensavers For Windows 10 👌
1. Fliqlo
It is an old-time screensaver that gives your device a stunning look with beauty and it is ideal to use in and give your screen a decent look you can easily change the size of the clock and activated for 24 or 12 hours in the settings.
Is a flip clock screensaver that allows it to make your desktop or laptop screen look like a flip clock its visible this is nice and also provide you great features that are it enlarge and reduce to any size without compromising with its quality output.
2. Briblo
It comes with the control which has the number of bricks that you would like to turn your screensaver into fun or as a shape-stacking game.
It is nice to look it has Lego blocks which start with each other. Even you can create your own Lego stack.
If you are a lover of Puzzles games you must have a screensaver that will present your image clearly. It is a combination between classic Tetris video game and screensaver.
At any time when a screensaver is running, you can use the Aerospace for their every block will and it give you 3D experience like you are enjoying Tetris game on your phone.
3. League of legends
It is a recently released screensaver on the official application this will create the beautiful and decent text to your device it is an official League of legend images and other animations as well if you are the fan of Legends and the receivers so you must try this.
It is a windows 10 screensavers with custom wallpaper that improves your desktop application.
It can be download insulin and create a test screensaver for your laptop or PC you can easily download it for Windows and Mac Operating System. It will support up to OS* 10.9 or higher. It is available for a 1GB hard disk.
League Displays | How to use it and install | League of legends
4. Electric Sheep
It is simply good and high-quality visual truth which make your mind puzzle on also if you feel distracted the most appliances screensavers to make your mindset corporate and also it will help you to take a good sleep.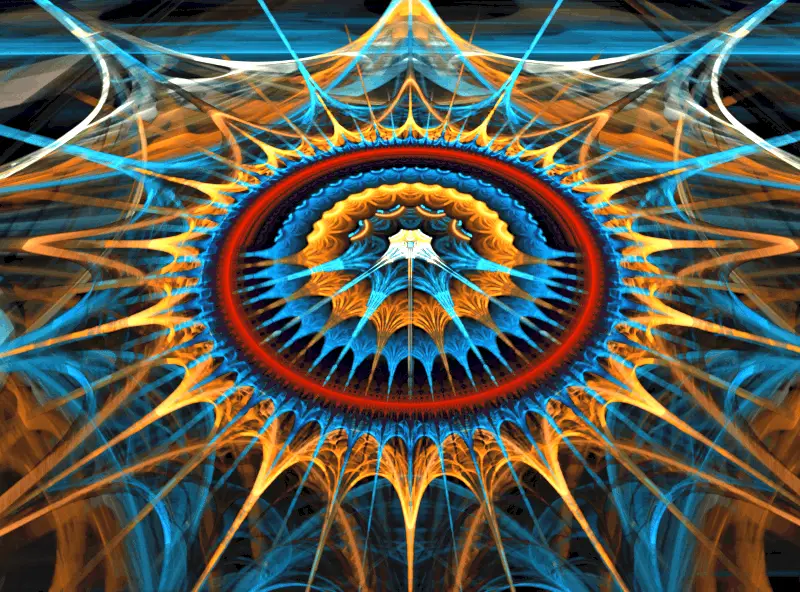 The best thing about this is you can like or dislike various visual sheep by using the direction of keyboard you can visit its official website and also try some different electric sheep which may help you to find out your best one.
It is evolving at which available for the only band with you have also internet connection to assess this it can be easy to download and display within minutes.
It can easily operate on iPad Apple TV laptops even on iPad you can easily download it from its official website to get a wonderful experience.
5. 3D Maze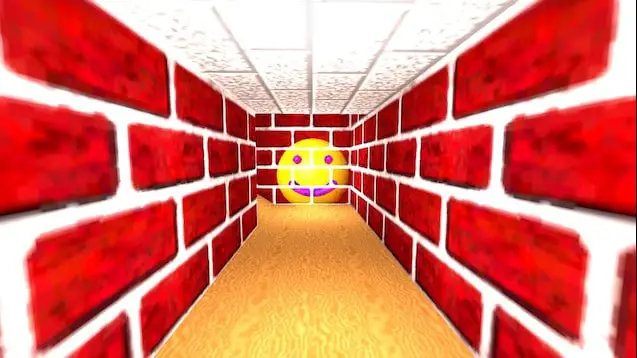 If you are a lover of 3D effects in want to make your device look 3D you just try this because it will give you remember of old Windows screensavers as well as the classic look. it is it fast ever 3D Maze screensaver that gifts your mobile on PC a great look.
6. IMAX Hubble 3D
It is the best screensavers for windows 10 which presents a high-quality picture is also a great view of the Universe your whole contents in the screensaver will be high quality.
It is a great screensaver which you should try because is an excellent way to personalize your computer and make your device perfect.
7. HAL 9000 Console Basic
If you really looking for the best and ravishing look of your personal screensaver for your computer so this will be your perfect choice because this screensaver commits specifications, random changes, and also some various streams which creator the aesthetic feel of your idol monitor.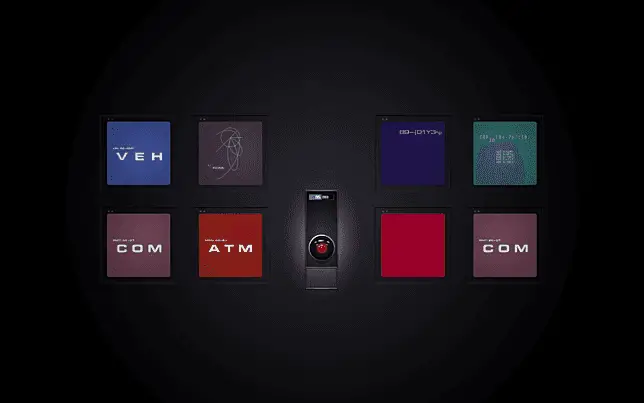 It also has a number of features because it gives you a clear version of your display and also provides you great smart shade.
Millions of users love this screensaver and also new visitors are loving this. It can easily install on Windows 10 and a 64-bit machine.
8. Apple TV Aerial Views
It is a gorgeous screensaver that is suitable for Mac users and even for windows as well.
if you still think that screensavers are trouble then worth it so just take a look at the screensaver and I am sure your mind will be changed because its aerial settings show you the great showcase with different screensavers based on time and the project details.
While downloading it make sure you are downloading this screensaver from its genuine website because most of the copies are available on the internet but you have to be act smart and choose its genuine one.
It has a number of features and a new version recently launched.
The thing you should keep in mind is that the installation process is different from Windows and Apple so please go through Google and check out the details to download it for your windows.
Related Post How to Get Mojave Dynamic Desktop on Your Mac or Windows 10
9. Really Slick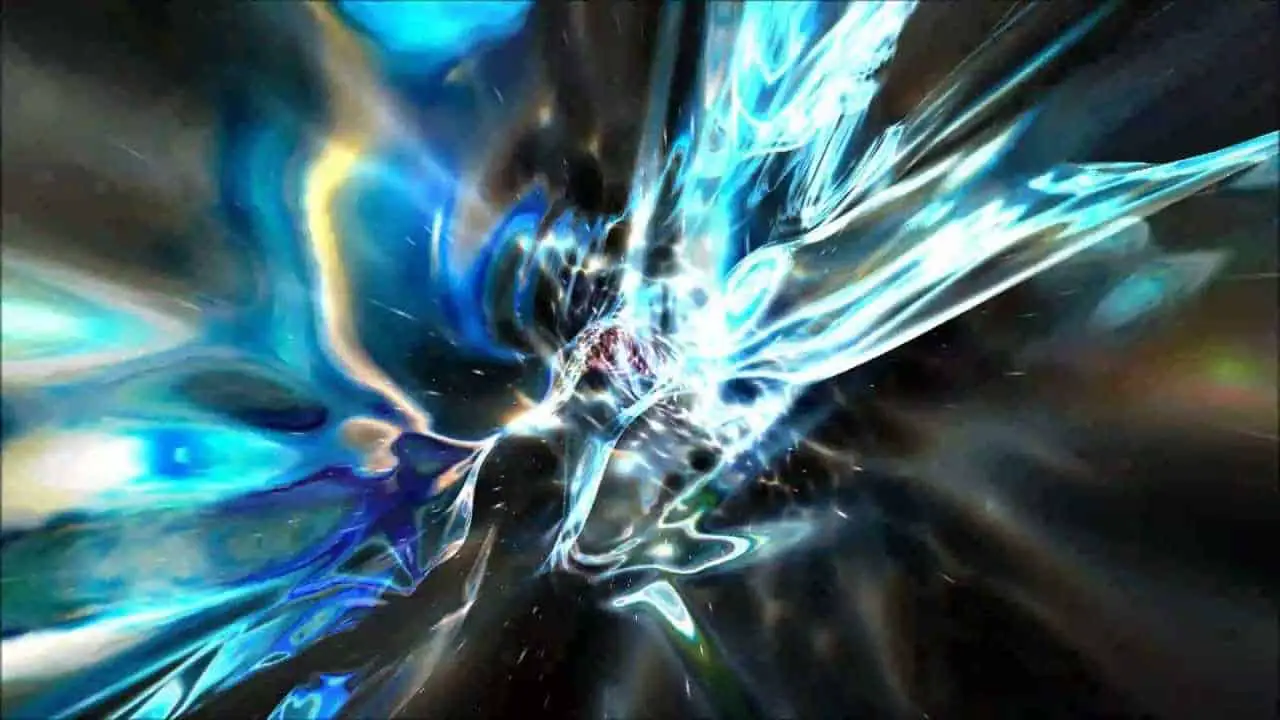 If you are a busier lover so you must try this package because it is complete with an audio and a fantastic experience of visualization it gives your screen a decent look and also provides you open source as well.
10. UberNES
If you didn't want to pay much on your screensaver say you just try this because it gives you great characters as Mario, donkey, Megaman, and lots of playing characters.
It gives you the best programmes controller layout which you can easily check out and also feel some fun after watching it.
11. Northern Lights
Are you in love with Aurora Borealis? If you are unable to plan a trip to Norway to experience and capture them in your camera, soothe your desire using this screensaver till then. 
The Northern Lights Screensaver by Microsoft includes slides of excellent quality portraits of the gorgeous Northern Lights from all across the regions famous for experiencing them, such as Norway, Iceland, Death Valley, USA, etc.
This free screensaver for Windows 10 consists of 15 marvelous themes. You are free to choose any of the pre-saved photos of this Island. 
These northern lights will give your desktop an extraordinary look and leave a beautiful grin on your face.
12. Plane9
It's an awesome 3D graphical visualizer for your Windows 10 system with a wide range of impressive screensavers to choose from. You will see more than 250 beautiful scenes that will make your display shine. 
The highlight of this screensaver is that it moves in real-time when you play any sort of music on your computer, whether from iTunes or Spotify.
It even allows you to combine the pictures to enjoy an endless smooth graphical presentation in the background. There are 39 transitions available that flows from one scene to another.
So, turn the music on, and the screensaver will act as an outstanding background visualizer to throw a party!
13. 3D Earth 
3D Earth Screensaver app will definitely win the heart of people who have a passion for watching the galaxy. This screensaver for Windows 10 executes an animated variant of the Earth, sun, moon, and ISS orbit. It is a fascinating app that renders fabulous animation.
Users can view sunrays on the Earth along with the dark regions of the planet. One can even see the lights of the cities in this screensaver. 
The screensaver package is loaded with many more interesting features. It includes zoom-in and zoom-out options to better view the areas of the three displayed bodies.
You also get a few short geography lessons through this screensaver as it divides the different nations on the Earth's surface and represents the flag for every one of them.
However, the menu control on this screensaver for Windows can't be removed that stays in the same position throughout the whole animation process.
14. Japan Spring
Japan is famous for its Sakura or Cherry blossom (as people all around the world commonly call it) that you can see during spring at Fuji Mount. It is one of the most beautiful flowers on Earth that attracts everyone's attention at once.
Spring River - Download Free Spring Screensaver
If you are also one of them, install the Japan Spring screensaver for your Windows computer and feel closer to Japan. 
Moreover, it offers a serene, warm, and perfect touch to your desktop. This compact-sized screensaver is the girls' favorite. The screensaver is free to download and can be quickly installed.
15. YoWindow
YoWindow is a refreshing screensaver with a unique twist. You might have come across various displays that show you a weather forecast. However, this one is one step ahead that will make you interested in downloading for your Windows 10 desktop. 
YoWindow screensaver portrays a live landscape, which displays real-time temperature, season, and even sunlight. The displays are really surreal, giving an impressive look to your desktop. You can see five days of the forecast on your monitor that can also be handy to plan for future events. 
Hence, this personalized screensaver is an excellent means to know what is going on outside while you are busy in your work routine.
The setting of the screensaver enables you to set your location from anywhere in the globe. It implies the landscape you'll see will be as per your city of origin!
16. Midnight Beach
A beach lover can't let go of this one! As the name suggests, Midnight Beach will give your otherwise dull computer screen an ideal seaside background. 
The blue-toned screensaver depicts a lovely view of a fishing boat standing at the seashore at twilight. An enormous moon lits the seawater as the waves look like splashing in and out. The simple concept of the picture is actually executed flawlessly in the screensaver. 
However, if you own an ultrawide monitor, you may encounter some trouble with the screensaver. In that case, try to use a standard 1080p screen to make the screensaver adjust to the screen properly.
17. Dropclock 3
Those who have an eye for aesthetics would prefer to update their monitor with this amazing screensaver. Dropclock 3 is an innovative screensaver that you can use to see the time.
It is an attractive and really cool motion clock screensaver that represents the real-time clock in slow motion mode. The minutes are numerically represented with big Helvetica splashing in very slow motion into the water. 
Users can choose from the black or white background for the screensaver. One can even select the size according to the monitor ranging from the small, medium to the large screen display.
18. Neurons Galaxy 
One more for star, sky, and astronomy lovers! This abstract 3D screensaver with neural networks and special effects really looks attractive on Windows 10 computers.
Rounded dots on the screensaver blink regularly and connect with each other. Lastly, they crack with fade transition effects.
The fun part of this screensaver for Windows 10 is that its hues and background keep shifting with time from blue, white, red to purple, and yellow. This amazing screensaver even works as a great meditation source that you can use to relax your senses after a hard day at work.
The free screensaver runs the best on 4K monitors because it needs a powerful video card. 
19. Helios
Anesthetic entry on our list of best screensavers for Windows is Helios. Helios will produce bouncing and spinning around smooth purple bubbles that react off each other dynamically. The stunning neon hues of the bubbles will capture your heart as it will increase the charm of your screen. 
One of the most beautiful and customizable screensavers you will find in the market. Users can adjust the settings of this screensaver using options, such as the number of bubbles you want on the desktop, the frame limit, change the animation speed, motion blur, etc.
However, you will need a reasonably powerful GPU so that the screensaver runs smoothly. Laptop users should presumably avoid installing this screensaver.
20. Another Matrix
90's kids bring that era back onto your computer screens. After installing this screensaver, you will feel that the famous 1999 Matrix movie is streaming back in all its binary glory on your monitor. Another Matrix is loved by many geeks and all for good reasons.
Another Matrix comes with a fascinating look and innovative digital rain. A lot of tiny green pixels with a black backdrop will pop up on the monitor. These binary digits will keep pouring over the screen continuously that will grab everyone's attention. 
To make it more fun, you will find a small Easter egg in this screensaver that you can activate by entering your personal messages into the Matrix code. There is also an option to change basic settings, such as the font style, speed of matrix falling on the screen, and others. 
21. Bluescreen 
This one is based on an unusual theme that will entice thrill-seekers. The Bluescreen is designed By Mark Russinovich on the concept of Blue Screen of Death (BSOD). We know whenever anything goes awry on a system, BSOD flashes an NT system on the screen. 
So, this screensaver replicates this whole scenario by playing BSOD errors and system boots in the loop on your screen. Undoubtedly, it offers the users horrid nightmares of all the wrong times that they won't like to see on their monitor. 
You can even use it to prank somebody who does not put their computer on lock. Install it on the system and give jitters for a moment to even pro NT developers.
22. 3D Aquarium Screensaver
One more free screensaver that will attract marine life lovers. Witness the life under the sea with the creatures swimming around and colorful coral reefs dwelling in it.
Believe me, your desktop screen will become vibrant with a peaceful background whenever it goes on idle.
https://youtu.be/jPFaVmii5ow
The highlight of the fantastic screensaver is that there are a lot of themes available. So, choose the one that you find the most appealing. Some of them also let you design your own virtual aquarium and adjust the screen with an assortment of fish species. 
Your monitor will come to life as soon as you install this Windows 10 screensaver.
23. Pong Clock 
It is a refreshing and versatile screensaver that will function in two ways. Firstly, it will serve the primary objective to protect your computer's screen. Additionally, the screensaver comes with a clock in the middle of the screen.
The classic 2D game called Pong must have already stuck your mind after reading this name. The famous game was developed in 1972 by Atari. This screensaver for Windows 10 is based on the same concept of this earliest arcade video game. 
Pong Clock is also a source of a bit of entertainment in between your work as it brings the gameplay on your screen. You can enjoy watching the two computer players contesting each other. But make sure you don't press any key else your screensaver will get terminated.
12-hour clock is the default time display, but you can also change it to a 24-hour format. From settings, you can also choose the size of the pong ball, i.e., small, medium, and large. 
24. Sun Village
Presented by famous Nvidia, it is truly an interesting screensaver that you can't ignore. This screensaver is quite an old option, yet it won't fail to delight the users. Thanks to its unique portray that makes it stand apart from other screensavers in the list.
The highlight of this screensaver for Windows is that it connects sound with 3D images. The visual display consists of people strolling, a bridge, a fountain, and beautiful houses in the background. Give your screen a serene look by applying this surreal village screensaver.
25. Vehicle
Are you an automobile lover? The vehicle screensaver is the best one to opt from the gazillions of screensavers available in Microsoft Store. This one will surely catch your eyes with its excellent images and a time display. 
The collection of cool vehicles incorporates photos of airplanes, helicopters, Harley Davidson, Tesla, luxury cars, boats, trains, and even go-carts.
You will find some of the rarest and magnificent car images in the collection. Choose the one that best fits your taste and give your monitor an ultra-chic look. 
You can change the slide show timeline and turn on/off the image description from the settings. Moreover, weekly pictures get updated and are re-sorted continuously as per demand. You can download this screensaver for free, but you need to pay some fee to remove the ads.
26. Realistic Fire
Set your monitor on fire! Well, not literally obviously but virtually. Created by a modern OpenGL video card, this Windows 10 screensaver is something that will lit your screen. It is one of the best flame simulations screensaver you will find for your Windows system. 
Realistic Fire Screensaver presents to you flames with sparks and smoke clouds, giving it an original feel. The screensaver supports both HD and 4K monitors and fits every screen size perfectly. Also, it will install instantly on your desktop without any issue.
Enjoy fire effects by installing it for free on your personal computer. 
How To Create Screensavers With IrfanView
IrfanView is one of the best free image viewers available – simple enough for novices but with powerful tools for pros. It's a firm favorite of both the Web User team and our readers and the software can do a lot more than simply open your photos. 
Here, we show you how to use one of its tools to build a slideshow in seconds, which you can then turn into a personalized screensaver.
1. To create a screensaver with IrfanView, you first need to make a slideshow. Click File, then Thumbnails (or press T) to open a File Explorer-type window with a directory on the left and previews on the right.
Select multiple images by holding down Ctrl and clicking the ones you want or directly create on the Slideshow button on the main screen.
Here select the image files that you want to add in your screensaver under the look-in option, Select multiple files and click on the "Add all" option to add it.
2. Once you've created your slideshow, save it by clicking 'Save slideshow as EXE/SCR'. 

If you only want the slideshow, choose 'Create EXE file'; to turn it into a screensaver, opt for an SCR file. Choose a save location and give it a title, then click Create. 
3. Locate and right-click your saved SCR file. In the menu, Test lets you preview your work, while Install makes it the default screensaver for the current Windows theme. If you change your theme (search Start for Theme), you must set it again.
Wrapping up…
You will discover a myriad of screensavers on the internet. But here I handpicked for you some of the best screensavers for Windows 10. The list covers screensavers that will satisfy the person of every taste. So, take your pick now and upgrade your monitor with any new and impressive screensaver. 
If you also have any Windows 10 screensaver suggestions that you found interesting, we would like to hear from you. Do share in the comments below!
In the end, I just want to say that all the screensavers all best in quality output is also in the consumer's demand so choose your best one.