Are you looking to use Android Apps on a bigger screen? If your answer is Yes, you can easily do it using Android Emulators. People worldwide are doing it to test new apps or simply use other apps for fun.
The concept of using Emulators is not something you might have heard for the first time. It has been here and used for multiple purposes.
Gamers use it to play games such as the Xbox Emulators and some more similar to this. For Android, you may have used the BlueStacks Emulator on your Mac or Windows system.
But currently, Bluestacks is no more the best emulator you will find. It has become outdated and less stable, and there are tons of such software launched on the web that have proved to be the best and perfect Bluestacks Alternative.
If you feel it is time to try out some better software, we have made a list of Best Bluestacks Alternative.
Let us look at the software here:
Best BlueStacks Alternative – Our Top Pick 👌
1. Nox Player – Best alternative for bluestacks
Nox Player is one of the best Bluestacks Alternative and the most popular emulator to play Android games on PC.
This application is not only perfect for Windows 10 users but also works excellently for Macbook users. Moreover, this emulator is free of cost and does not have any sort of ads or offers displayed on the screen.
Once you install the Nox Player on your system, you can instantly start using all its features. You can download multiple games and apps and run them on your computer screen without lag or delay.
It works as smoothly as any other app would work on your smartphone. Multiple developers are looking to test their apps before they can launch them. Using a Nox player for Beta Testing can be an excellent option.
Play Kingdom of Heroes Season 2 : The Broken King on PC with NoxPlayer
Apart from being free of cost, it is very safe and secure. The software complies with the GDPR that makes all your personal information protected from any data theft.
Furthermore, you can easily root the application from your computer, making it easier to use.
Below is the summary of the main Pros and Cons of Nox Player that makes it to add to the Best BlueStacks Alternative list.
Pros:-
Ease of Use

Free of cost

Highly safe and secure to use

Pre-Rooted

Fast and Highly Customizable
Cons:-
Uses older Android version
2. MEmu Play
MEmu Play is another excellent free Android Emulator for your Windows computer system. It has lately become very popular among gamers and developers as well, who are looking to experience Android games on a bigger screen.
MEmu 7 - The Best Android Emulator for PC
To have the best gaming sessions in the best possible quality, we would recommend that you enable virtualization on your PC.
One of the most significant features of this application is that it supports Intel and AMD chips as well as the latest graphics card already on your system. You may not find such support from Bluestacks making the perfect alternative.
Moreover, you can easily run multiple accounts for the same game. It is super easy to run multiple games on different instances. 
With an excellent combination of powerful CPU and GPU frame rates, you can expect a superb gameplay experience.
In terms of graphics, this emulator offers enhanced OpenGL and DirectX 3D rendering effects for stunning images. To make it even more comfortable for you, the keyboard & mouse interaction controls are simple and very convenient.
Below is the summary of the main Pros and Cons of Memu Play that makes it add to the Best BlueStacks Alternative list.
Pros:-
Easy to download and install

It supports AMD and Intel chips

Run Multiple accounts for the same game

Free of Cost

Excellent frame rates
Cons:-
3. KoPlayer
Apart from the above two, one such application is very simple and has an elegant interface. KoPlayer is a very popular Emulator compatible with Windows and Mac users. It is known to be the best Bluestacks Alternative for Mac and PC.
Furthermore, the interface is rather very simple and easy to understand for anyone who has not much experience.
You can use your mouse, keyboard, or gamepad to play any high-end game smoothly. This application has worked to provide a lag-free experience to the gamers, which otherwise, you may not get Bluestacks.
KoPlayer is ad-free, and there are hardly any promotional offers to distract you. You can either download apps manually or download the apk files on it.
KoPlayer supports in-built video recording features by which you can record your gameplay and share it easily with your friends on the web. The presence of the Google Play Store within the application makes it easier for users to download any app securely.
There have been no security concerns yet from this app. It keeps all the user data safe and secure forever. There aren't any specific system requirements to install this emulator. Simply anything that is the best in class would do the job.
Below is the summary of the main Pros and Cons of KoPlayer that makes it add to the Best BlueStacks Alternative list.
Pros:-
Free of cost with no added fee

Enables you to record video

Easy and quick download

In-built Google Play Store access

Enhance gaming performance
Cons:-
The design could have been better
4. LDPlayer
If you have been hunting for an Android Emulator to have a stunning gaming experience, you can simply start using LDPlayer.
Yes, this is one of the best in the category and much better than Bluestacks. It is free of cost and loaded with tons of features to keep you hooked on the emulator all day long.
This emulator is specially designed for PC users since we all know that games are best played on a computer system setup. It is based on Android versions 5.1.1 and 7.1.2, providing high performance, excellent display, and high graphics for a rich experience.
You would not have the feel of using an Emulator once you get used to LDPlayer. With access to Google Play Store, downloading games has become even easier.
Other than this, if you want to download high-end and popular games, you can directly get them from the official LD store.
All the games are free and can be downloaded with a single click. LDPlayer works smoothly on both AMD and intel operating systems. It is advisable to enable virtualization on your system to use the player to its full potential.
Below is the summary of the main Pros and Cons of LDPlayer that makes it to add to the Best BlueStacks Alternative list.
Pros:-
Provides a dedicated app store

It supports AMD and Intel chips

Running point of 300fps

Play the same game from multiple accounts

Free of cost
Cons:-
5. Genymotion
Genymotion is a very popular Android Emulator used to test Android apps and monitor the performances of the devices.
Unlike other options we have come across, this tool is not known for playing games but is the best among the developers looking to test their apps before launching in the market. Genymotion is not free of cost, and you can only get a limited time on the free version.
Once you sign up, you can enjoy only 60 minutes of free time on the tool, after which you will be charged 5 USD for every minute. This does not sound like a lot to be paid, but for the desktop version, you can pay yearly.
You can easily run automated tests on the tool and also run as well as showcase the app on your website. Using the desktop version, you can emulate over 3000 virtual Android device configurations.
Also, keep in mind that this is not for gamers. You may not be able to download games like PUBG or any other high-end games. It is solely for professional work, where you can use it for testing and emulating Android devices.
Below is the summary of the main Pros and Cons of Genemotion that makes it to add to the Best BlueStacks Alternative list.
Pros:-
It can be integrated with Eclipse and Android Studio

GPS widget available

Install ao using drag and drop

Comes bundled with Virtual Box

Can simulate multi-touch interactions
Cons:-
Expensive

You can't run inside a virtual machine
6. GameLoop
GameLoop is yet another incredible Bluestacks Alternative that is popular among gamers. It has excellent features that allow you to play some high-end mobile games on a PC easily.
This tool has been developed by Tencent and has brought a huge list of games for all that is free of cost.
You may have played Call of Duty once or must have heard of it. There is no better platform to play the game than on a big screen like a PC.
The mobile versions are not too much fun which is why GameLopp steps in to give you an experience of a lifetime. This tool has been designed especially for gaming and thus serves as a perfect Bluestacks alternative.
It is not available on the play store, so you need to visit the official GameLoop website and download the software. Some of the high-end games on the site are PUBG, Call of Duty, Clash of Kings, Mobile Legends, and much more.
Currently, the software isn't available for Mac users and has only been provided for PC users. Hopefully, in the days to come, the company will be updating the system and bringing the app to other platforms.
Also, you do not need to worry about the security of the system as well. All your data is safe and secure.
Below is the summary of the main Pros and Cons of GameLoop that make it add to the Best BlueStacks Alternative list.
Pros:-
Lightweight and easy to use

Much better FPS than Bluestacks

Safe and secure

Perfect for gaming

Available in multiple languages
Cons:-
7. Andy Android Emulator
Andy Android Emulator is a lightweight and easy-to-use emulator serving as a great option if you want to switch from Bluestacks.
This software is available for both Mac and Windows systems and is highly compatible. While it is free of cost, there are tons of premium features that you may not find in any of the apps mentioned on our list.
You can use your mobile phone as a remote control or gamepad to play games on your PC. The app is very easy to download and install on your systems. Simply visit the official site and download the software within seconds.
Furthermore, you will have hundreds of games as well that you can play on your PC. All the games are easily stored without worrying about the storage space on the emulator.
Other than just the games, you can even run all the social media or messaging apps, such as Whatsapp, Snapchat, etc., from the emulator itself.
It runs on the latest Android OS without needing any manual update from your side. Furthermore, the software also has OpenGL Hardware support and camera and microphone integration.
Pros:-
Run apps from the Desktop

Supports Google Play Store

Use the phone as a controller

Xbox/PS controllers support

Easy to use and interact
Cons:-
Huge Setup File Size

Some Games Run Slower
8. Remix OS Player
Remix OS Player is a lightweight and easy-to-use Android Emulator, which is also a perfect Bluestacks alternative. There are tons of games on the play store that you can play on a big screen using this emulator.
Some of the most popular games, such as Clash Royale, Pokémon Go, Vainglory, and PUBG, can be played easily on your PC.
It supports Android 6.0 on its system and gives good compatibility with Keyboard & Mouse. The best part is that the Remix OS player is an excellent and fast player based on Google Android Studio.
As of now, you can only use it on your Windows operating system, and the team is currently working on launching the Mac version too. Furthermore, you can play multiple games from the same account, making it even more comfortable.
The use of all the buttons on the keyboard and mapping them easily will give you an edge over the pro gamers. Most pro gamers use emulators to play games on a larger screen to get a better view and graphics for high-end games.
Below is the summary of the main Pros and Cons of the Remix OS player that makes it to add to the Best BlueStacks Alternative list.
Pros:-
Supports Android 6.0 version

Highly compatible with keyboard and mouse

Play multiple games at an instance

Map unlimited buttons for superior control
Cons:-
Not compatible with Mac

It cannot play all the games
9. YouWave
YouWave Android Emulator allows you to run Android apps on your Windows PC and Mac laptops. Apart from using the Google Play store, you can access other sites where you can download APK files and download your favorite apps on your system. Though it does not currently support the latest Android version, it is still worth using. 
After the recent update, YouWave supports Android 5.1 Lollipop for a premium subscription and 4.0 ICS free. Also, the tool is free of cost and available for premium versions with multiple new features.
It has SD card functionality, which enables saving games. YOu can also gain access to the volume control button on the new update. It can run non-ARM apps.
An important notice or limitation of this tool is that the Apps that require hardware sensors or use closed source APIs are not supported.
Moreover, the tool cannot run on the host machine; rather, you will need to access the virtual machine to run the software. It is highly recommended not to install YouWave unless you have the Virtual Box installed.
Pros:-
Supports ARM as well as non-ARM apps

System requirements are not very high

Access multiple websites directly within the Android Emulator

Perform Beta testing easily

Play Android multiplayer games
Cons:-
Not entirely free of cost
10. AMIDuOS PRO (64-bit)
AMIDuos is an excellent and rather newer concept that gives a stunning environment to your Windows PC.
It is compatible with all the versions of the Windows operating system, including 7/8/10, and works without lag. Moreover, you can even run this emulator on your tablet device and switch between both OS pretty easily.
This popular emulator claims to provide all the features you will find in your Android smartphone, where you can play games and run hundreds of apps.
There are hardly any issues; it runs faster, is very easy to use, and runs the Android system on your PC. You can run all the apps and games from this emulator. Once you install the emulator, you will receive a preloaded Amazon Appstore.
AMIDuOS Emulator Review | Fast & Plays Android Games
AMIDuos is compatible with the ARM v7, so you can easily run all the popular ARM apps. Well, speaking of the gaming experience, it can support the 3D modes hence making the gaming experience even more fulfilling. For graphics, it uses the OpenGL drivers giving you an extraordinary experience.
Pros:-
Supports 3D acceleration

Supports key peripherals and sensors

Compatible with Windows 7/8/10

Can run all the games and apps

Easy to download and install
Cons:-
Only a 30-days free version
11. Android-x86
Android x86 is an open-source Android Emulator built by a team of developers to support the x86 platform. You are free to download and install it on your Windows PC and use it to run all the features of Android.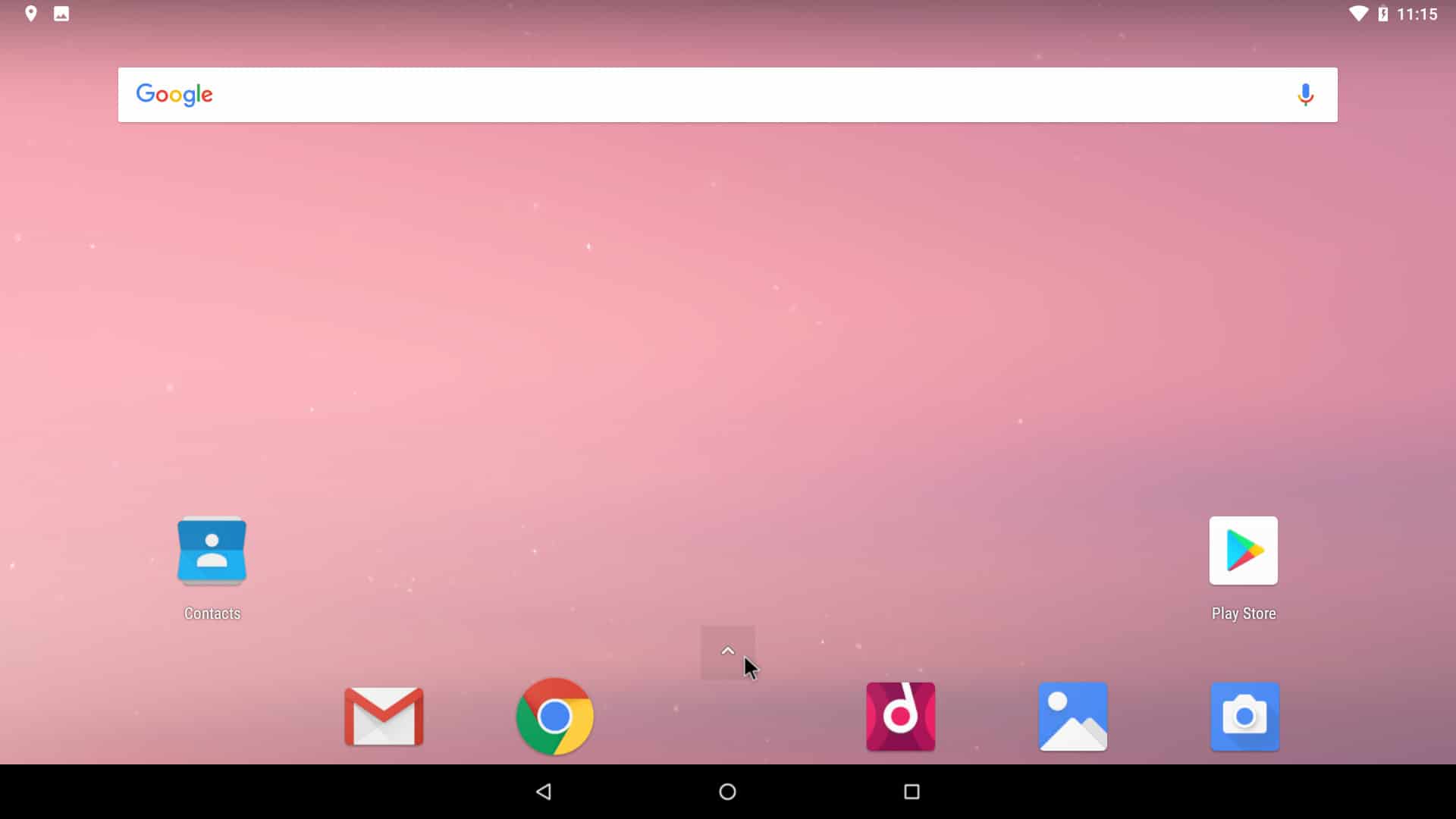 The current version that was updated last month supports Android pie. The team has constantly been updating and removing bugs from the system.
This emulator supports AMD x86 / Intel processors rather than RISC-based ARM chips. It runs on all your computers, and the performance is excellent.
You can either choose to log in with your Google Account, or you will be able to use the emulator with the default Android Vanilla version.
With the use of a mouse pointer, you can easily navigate. Set up the Wifi and browse the web. Furthermore, hardware acceleration is now available for Vmware and Nvidia chips.
Apart from all the benefits, there are certain issues that you may face while using this app. The download page is surely not very easy as it may sound. Multiple instances of an issue with the web browser have been reported by users who still need to be fixed.
Pros
Supports Android Pie

Excellent performance

No ads and lags reported

The New Hal sensor supports GPS.

Intuitive and easy to learn
Cons
12. Droid4x Official
Lastly, we have Droid4x on our list that is surely capable of being among the best Bluestacks alternative.
It is very popular and free for all users, compatible with only Windows PC. Apart from just being able to run all the games and apps on your PC, you can even record the screen while you play or use any app.
Some of the very famous games, such as Subway Surfer and Clash of Clans, are among the favorites that you can easily play without a second thought. If you have a touchscreen laptop, you can easily configure your emulator and start using it accordingly.
For gamers, playing games has never been easy. On this emulator, you can easily configure any gamepad and also your keyboard with unlimited keys compatibility.
Apart from just recording and sharing videos, you can take screenshots of your gaming achievements and share them with your friends.
This emulator helps you download any app or game directly without downloading the apk files from the web. You will have a connection to the Google Play store, making downloads possible and easier. Furthermore, you can create and customize personalized controls.
Below is the summary of the main Pros and Cons of Droid4x that makes it add to the Best BlueStacks Alternative list.
Pros:-
Free to use and download games

Record videos on the screen

Compatible with touchscreen systems

Quick Gamepad configuration

Download apps directly
Cons:-
No compatibility with Mac
📗FAQ on the alternative of bluestacks
What is the best alternative to BlueStacks?
The best alternative to BlueStacks should be Open sourced and free. You can choose Android-x86, NOX App player, Droid4X, and Genymotion. Most of the alternatives are Visualization tools or operating systems.
Which is the best, NOX or BlueStacks?
If you are looking for performance and graphics for playing games on your PC, BlueStacks is the best option for you.
However, you can use the NOX App player if you want a virtual Android device. You can run apps and play games on the NOX App Player more easily than BlueStacks.
Which emulator is faster than BlueStacks?
Genymotion is faster than BlueStacks as it is an advanced emulator for your PC. Genymotion also contains various advanced features due to its x86 architecture. You can find hardware acceleration support and OpenGL, which makes it faster than BlueStacks.
Is BlueStacks or MEmu better?
BlueStacks is one of the best Android emulators, and it beats all the competitors. The internal benchmark test, along with 500 million users, concludes its greatness in the gaming market. BlueStacks has made it possible for gamers to play Android games on PC.
Which is the No 1 Android emulator?
According to the user ratings, BlueStacks and LD Player remain Number 1 on the spot. However, Nox Player and Ko Player also remain user favorites as they support Android, Windows, and macOS platforms.
Which is the fastest Android emulator?
Many Android emulators are lightweight and fast. You can choose BlueStacks, LD Player, Nox Player, MEmu, Droid4X, and Genymotion for your PC and laptop gaming.
What is the safest Android emulator?
BlueStacks is one of the safest Android emulators you can find. It is backed by quality and reliability, which makes it one of the most user-friendly emulators today.  It is the most popular emulator and contains the best ratings.
Which emulator is best for a 1GB RAM PC? 
BlueStacks 5, LDPlayer, NoxPlayer, MEmu, and AMIDuOS are some of the lightest window emulators and are very suitable for a 1GB ram PC if you want to immediately your Android apps on windows or Mac. 
Is LDPlayer better than Bluestack? 
LDPlayer is a much better option, with an AnTuTu benchmark score of 519,857 compared to BlueStack, with a benchmark score of 471,677.
LDPlayer is known for offering a dedicated app store, supports Intel as well as AMD chips, offers a running point of 300fps, and you can enjoy all these features free of cost!  
Which emulator is best for low-end PC? 
BlueStocks, NoxPlayer, Droid4X, Memu Play, LDPlayer, etc. are more than just suitable for low-end PC and empower you to cast your Android apps on desktop and laptop screens without much problem.  
Can BlueStacks run on 1GB RAM? 
BlueStacks claims that it runs smoothly on 1GB RAM and also displays the minimum system requirement as 1GB of RAM.
However, there are so many not-so-pretty reports from many users using 1GB of RAM mobile devices. So, you should look at other better alternatives like Genymotion, Andy Android Emulator, YouWave, LDPlayer, KoPlayer, etc.  
Which emulator is best for a 4GB RAM PC? 
MEmu is the best and fastest windows emulator for 4GB ram PC and is loved by users for delivering optimum consistency on many configurations and computers. 
Is NOX lighter than BlueStacks? 
Yes, NOX is a lot lighter as compared to BlueStacks – 100 MB lighter, exactly. And the best part is, despite being a lot lighter, NOX still offers a wide range of features provided by BlueStacks. 
Final Words
Well, here we are with the list of best Bluestacks Alternatives with some of the best Android emulators you will find on the web.
These are only some of the few options we have mentioned here, but there are a lot more worthy of being used on your systems. You can download it on your Windows PC or Mac; some are even compatible with touchscreen laptops.
From getting free unlimited games to play, you can also download any number of apps you would want. Some emulators have huge storage space, so you need not worry about downloading some of the high-end games like PUBG, Call of Duty, and much more similar to these.
Playing games on a large screen is always more fun and a lot better. Furthermore, for developers, we have special emulators where you can test your apps before launching.
If you have been using the Android Emulators mentioned above, let us know your feedback. Also, if you have any other option that you know of, let us know as well. We would be glad to learn more about this, and other readers would benefit.