Having an online business is its benefit because of one reason – you get more customers. People from all over the world can get your services or products, and if you treat your customers right then having an online business can be profitable too. With so many businesses on the internet, the competition can be tough, but security is what presents the greatest risk. If you're busy taking care of your business then you'll need a helping hand when it comes to keeping your data safe, keeping it secure and having your website online.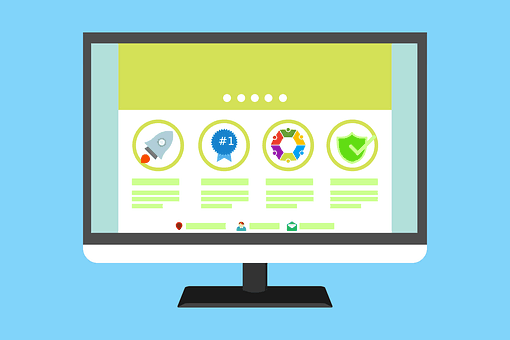 To help with these issues, some companies offer hosting services. But which hosting provider to choose? If the competition is tough then it means that there's an abundance of hosting providers to choose from check out black friday hosting deals. There are even websites where tech experts review providers and leave a positive or negative remark that influences the provider's reputation. For example, if you read a review of KnownHost, one of the most popular providers, you can see all benefits from using its services such as a 99.996% uptime, automatic updates and which security optimizations it offers.
Some people choose free hosting providers to take care of their businesses, however, the costs are usually higher than paying for a professional service. Free providers have certain limits or conditions that you'd have to fulfill which doesn't make them free whereas the professional providers are worth every penny because they do the job you pay them for.
When it comes to choosing a web hosting provider it's not about choosing the best one, but rather choosing the one that best fits your needs. Every business has its distinct criteria of a provider and chooses one according to them. If you're looking for one such provider then you should look for one that spells "reliability". You can always choose the services that come at an affordable price and you might think that you'd be getting the same quality service, but it will cost you your security. Your data might not be as safe as you think and those types of services can hamper the performance of your website.
Professional web hosting providers have 24/7 tech support. Their experts can take care of your issues and prevent them from becoming glitches you'd have to shut down your website for. In turn, you could lose web traffic that will result in a revenue loss. But if you're dealing with professionals they will make sure you have maximum uptime. Moreover, these web providers have unlimited data storage and let you control what type of content you have on your website.
All host providers let you design your website, but professional ones let you design it without restrictions. You can experiment with various layouts, design the infrastructure your way and let your creativity go wild. Professional web hosting providers let you choose your e-mail accounts and domains unlike free web hosting providers that might use a subdomain to promote their services.
Every day we witness new ways hackers can get a hold of people's data. This is why security is a top priority when it comes to professional web hosting providers. You have software engineering experts looking after your website by scanning for viruses, filtering spam, updating OS, preventing external attacks and other related services. Another thing that's important for online business owners is time and because time is money they can save both by relying on the services of these hosting providers. By focusing on the growth of their business, the owners would make sure they have a more profitable outcome of their services and with that reduce the costs needed for professional web hosting services.